I think Valentine's Day gets a bad rap. I know that most people view Valentine's Day as a day filled with bad boxed candy and over priced roses but it's also an opportunity to show your friends, family, or your main squeeze lots of love. Recently I threw a Valentine's Day Brunch for a couple of girlfriends with the help of Anthropologie (and Amy's gorgeous home). It was a day of much needed girl time, yummy food, and friendship. Nothing says " I love you girlfriend!" like french toast with fresh berries, whipped cream, and raspberry compound butter. Totally outrageous. In fact you can find that recipe and read my interview with Anthropologie about my gals brunch over on their blog today, but first...please read on!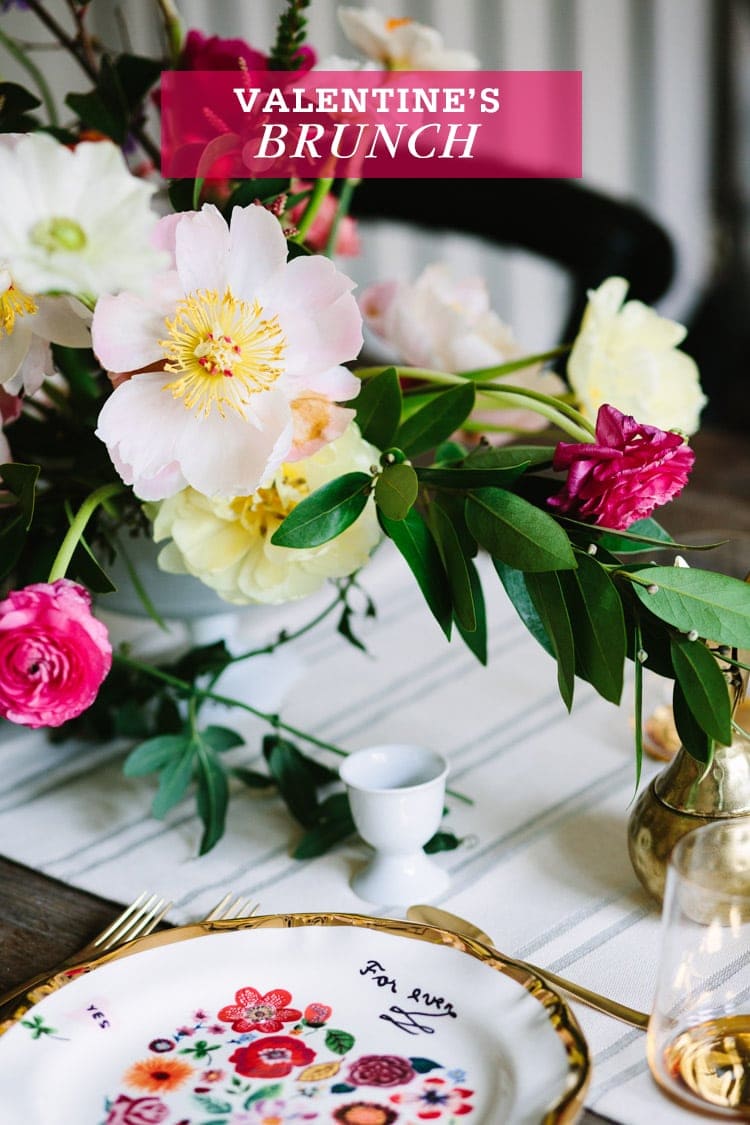 Charmain from Emblem Flowers created the prettiest centerpiece for our table inspired by my Fancophile plates. She did such a lovely job of picking up the reds, pinks and purple details from the hearts. It really made the entire table sparkle!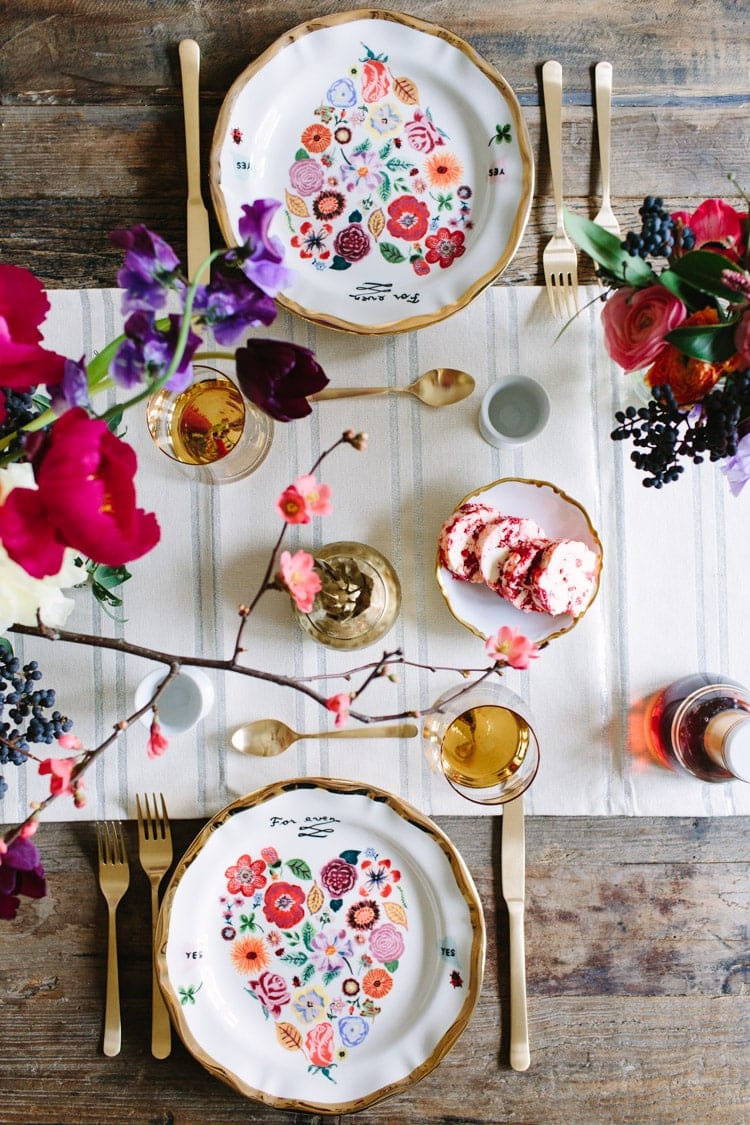 Details like modern gold flatware and gold bottomed glasses made our brunch feel ultra special. A real treat for my ladies and me!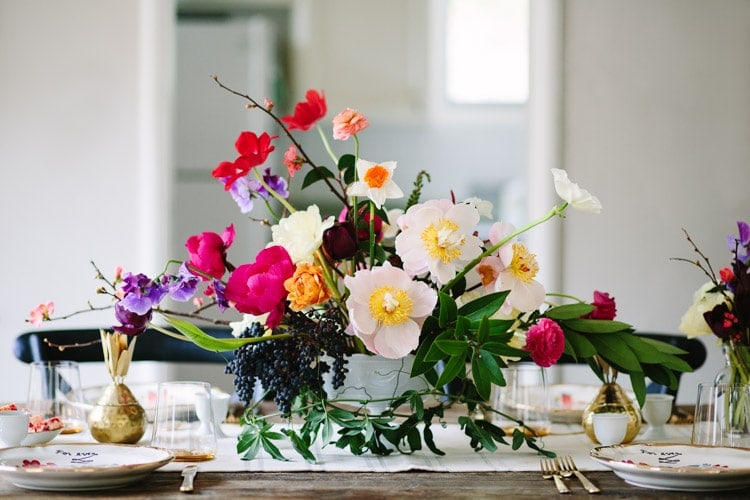 On the menu: Baked French Toast with Raspberry Compote Butter for starters! Honestly, the french toast alone would probably have been enough but I couldn't help myself so I also made easy Brûléed Grapefruit, soft boiled eggs, and Thyme Greyhound cocktails. After all, every good girls brunch needs a good cocktail!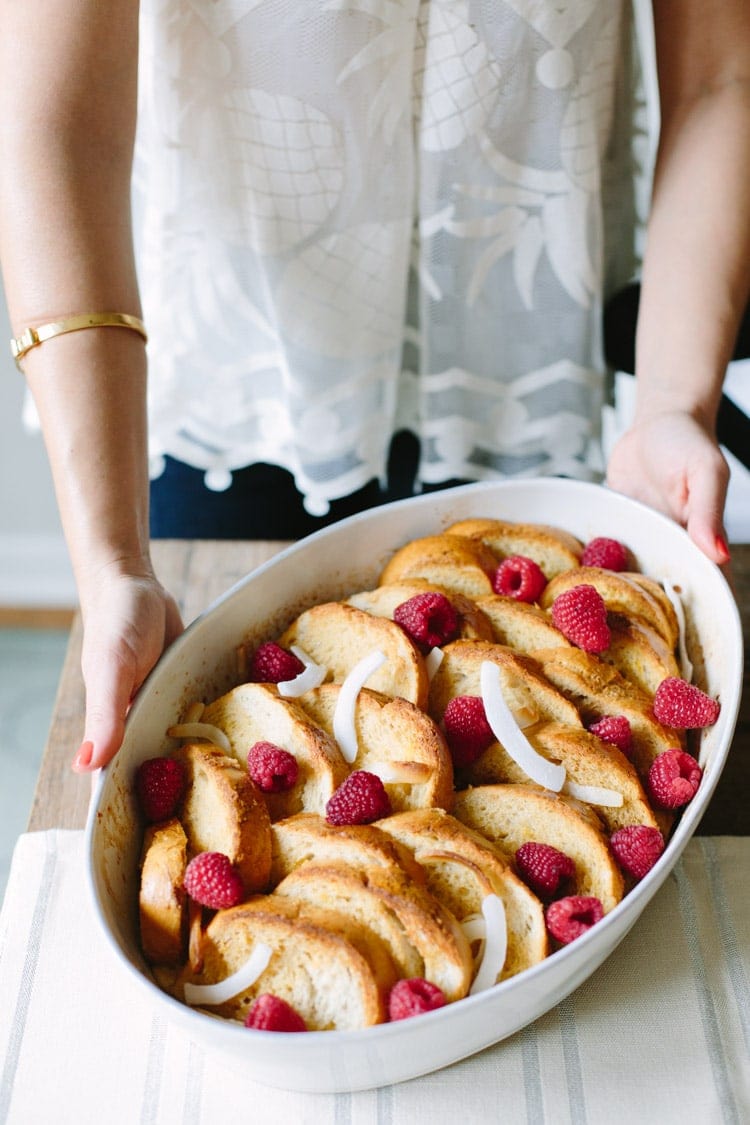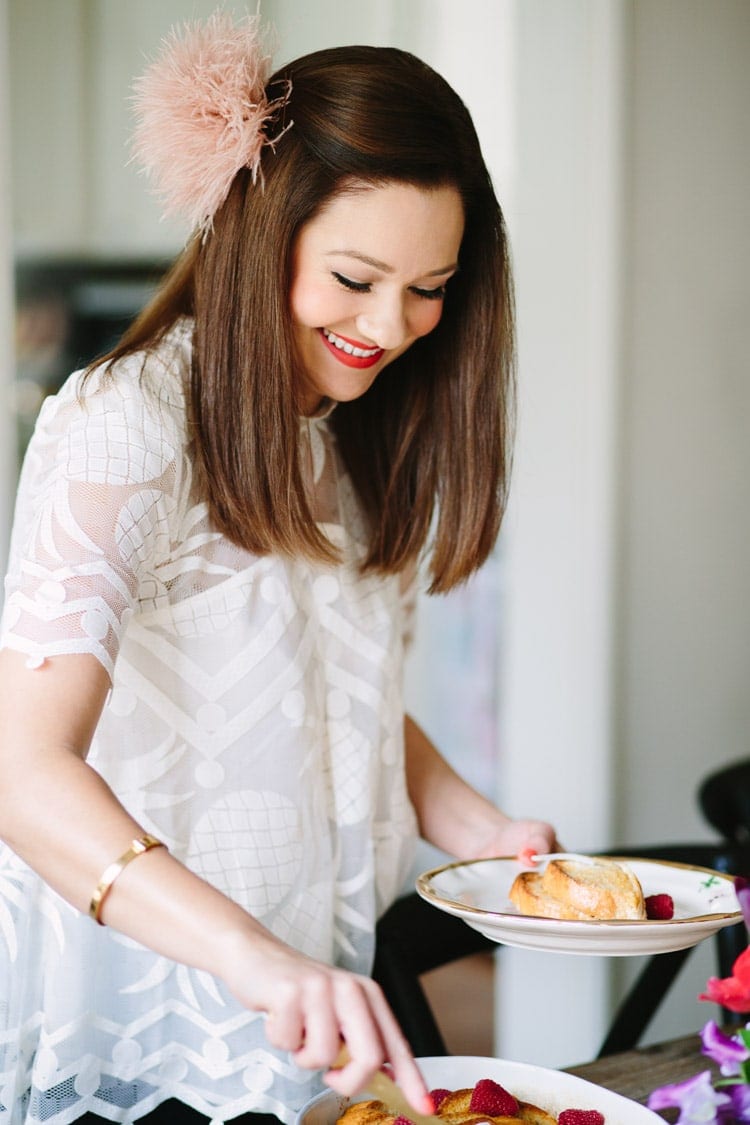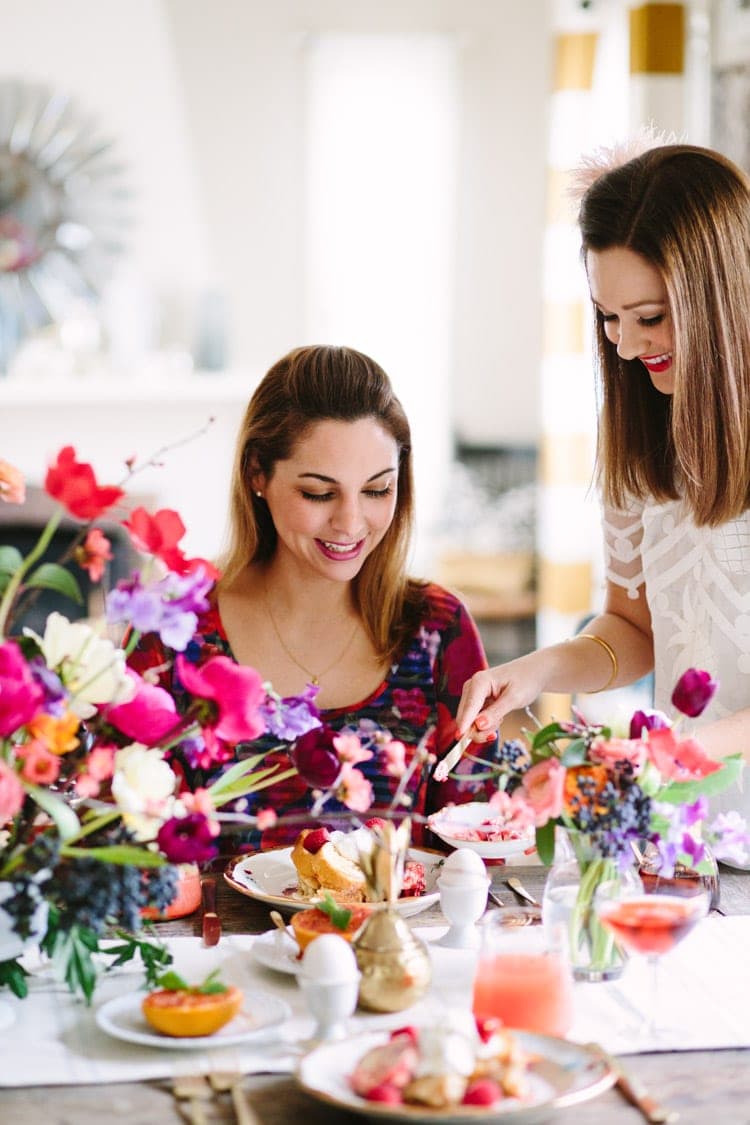 Maybe the most exciting part of this brunch, getting a chance to use my vintage maple syrup dispensers. It made me feel just a wee bit better about my out-of-control vintage tabletop collection. But that's another post!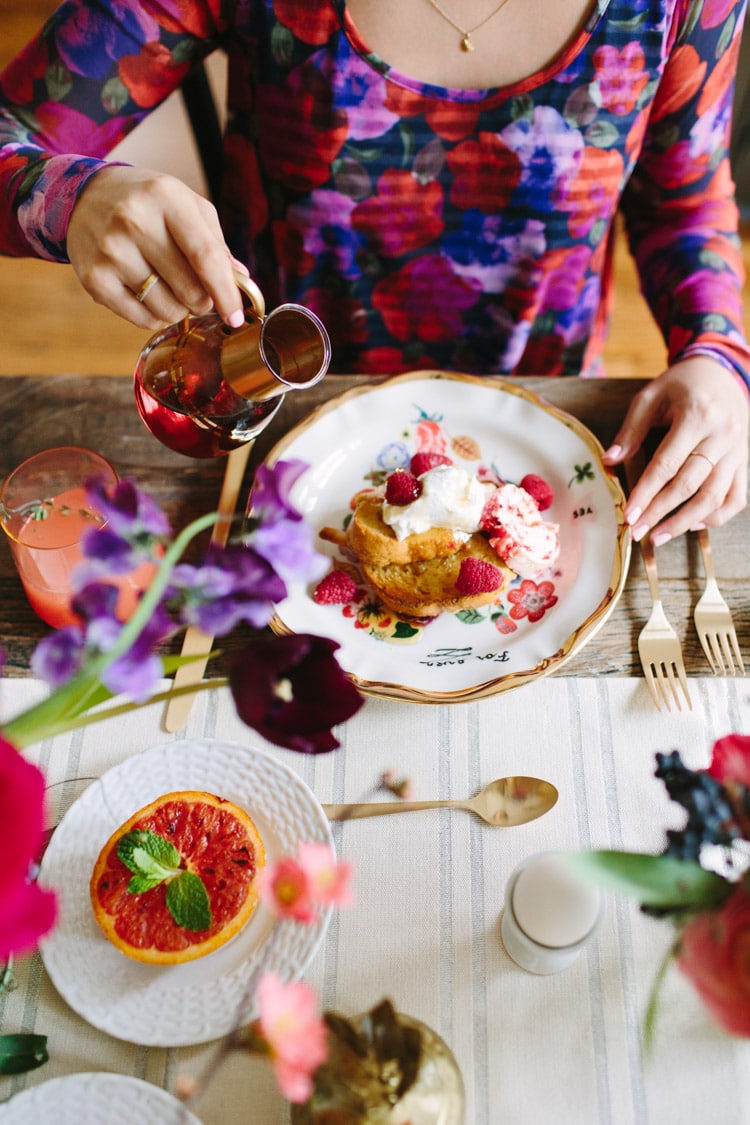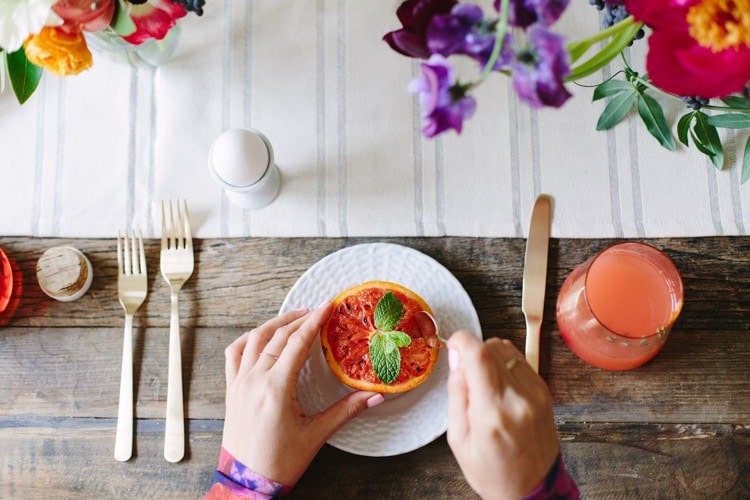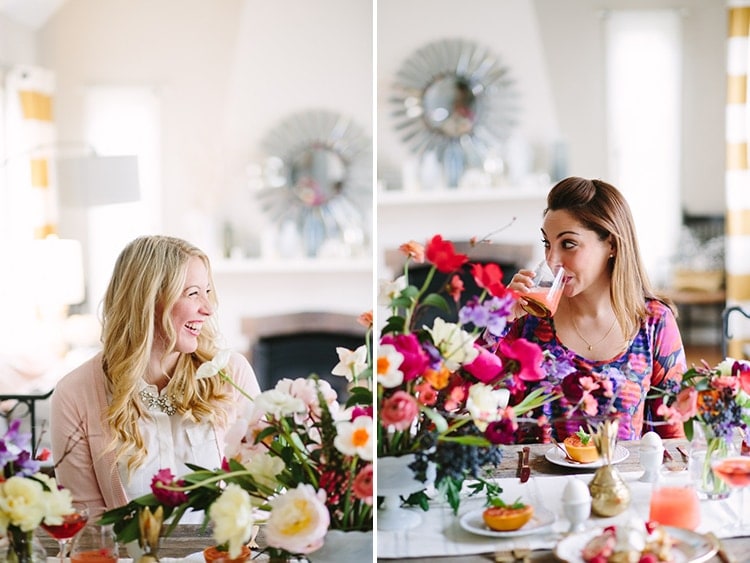 One thing's for sure: you know you have a great group of girlfriends when you leave a brunch thinking, why can't we do this every week?! And then promptly get on a text chain to promise more brunches in the very near future.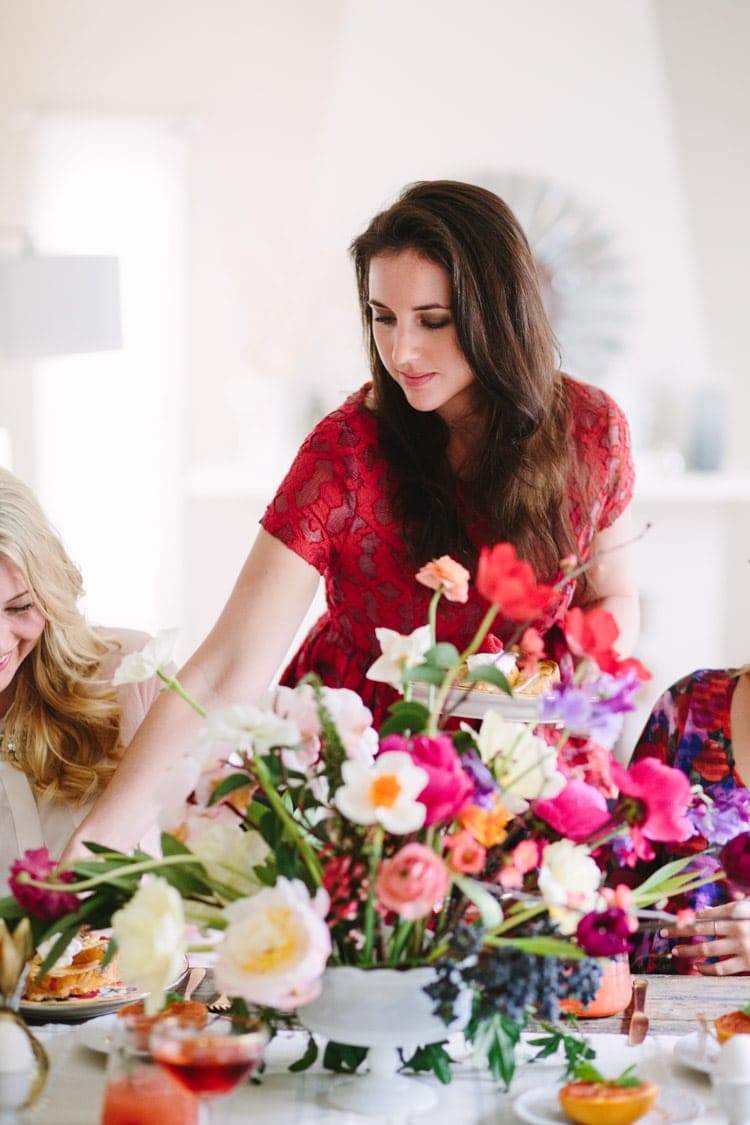 So, cheers to girlfriends and showering them with love this Valentine's Day!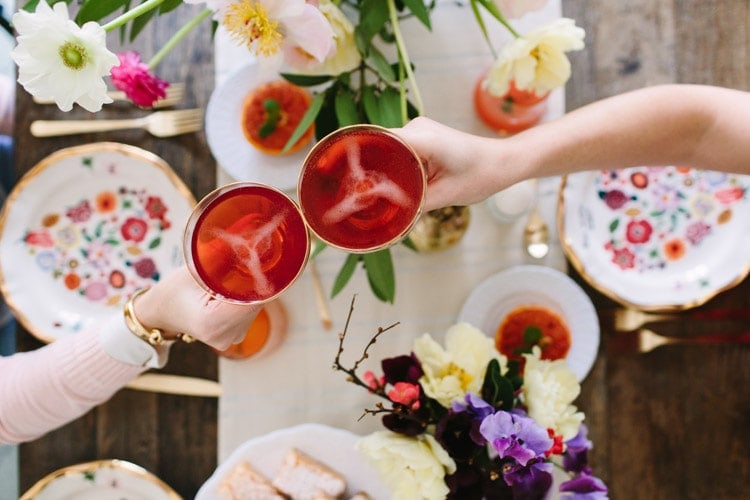 Are you planning anything special for your ladies this V-day? What do you have planned?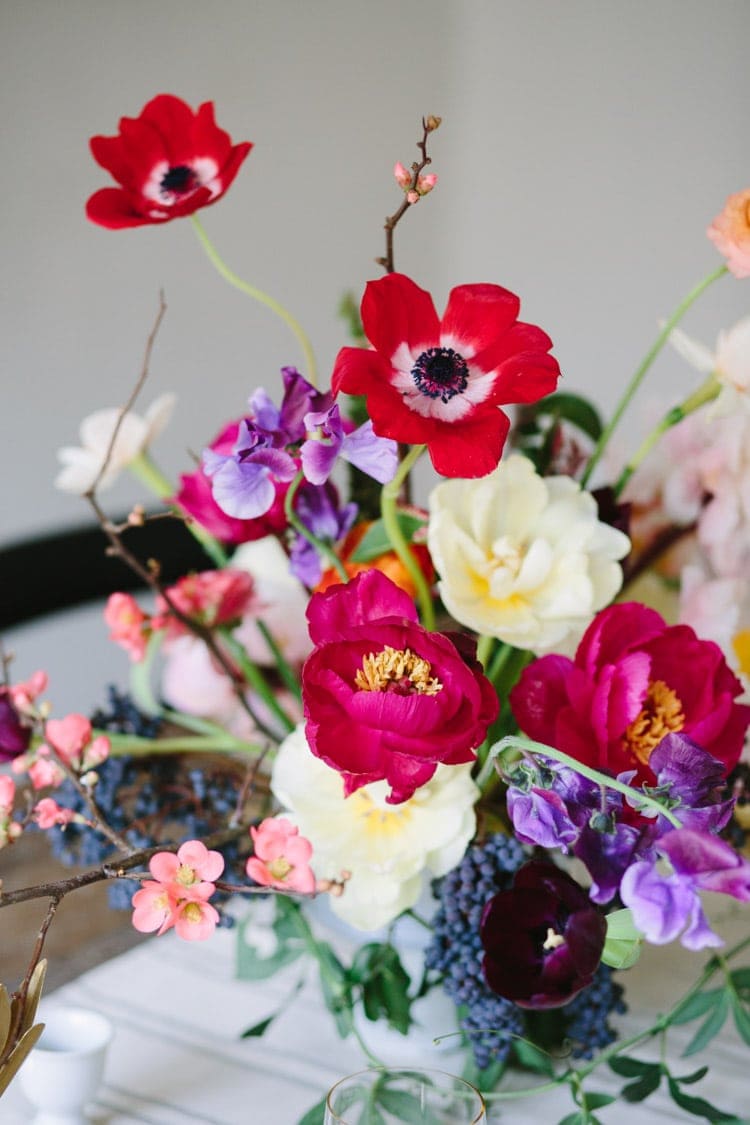 photos by Mary Costa Photography / Florals by Emblem Flowers / more brunch on Anthro Blog
Disclosure: This post was sponsored by Anthropologie. Thank you for supporting the sponsors who support Freutcake!