Happy Cinco de Mayo, everyone. If you're looking for a tasty last-minute way to celebrate, do it with cheese! Queso fundidio—a melty cheese dip topped with chorizo—is an easy mini-meal to pair with homemade margaritas (like Leah's scrumptious Strawberry-Rhubarb variation).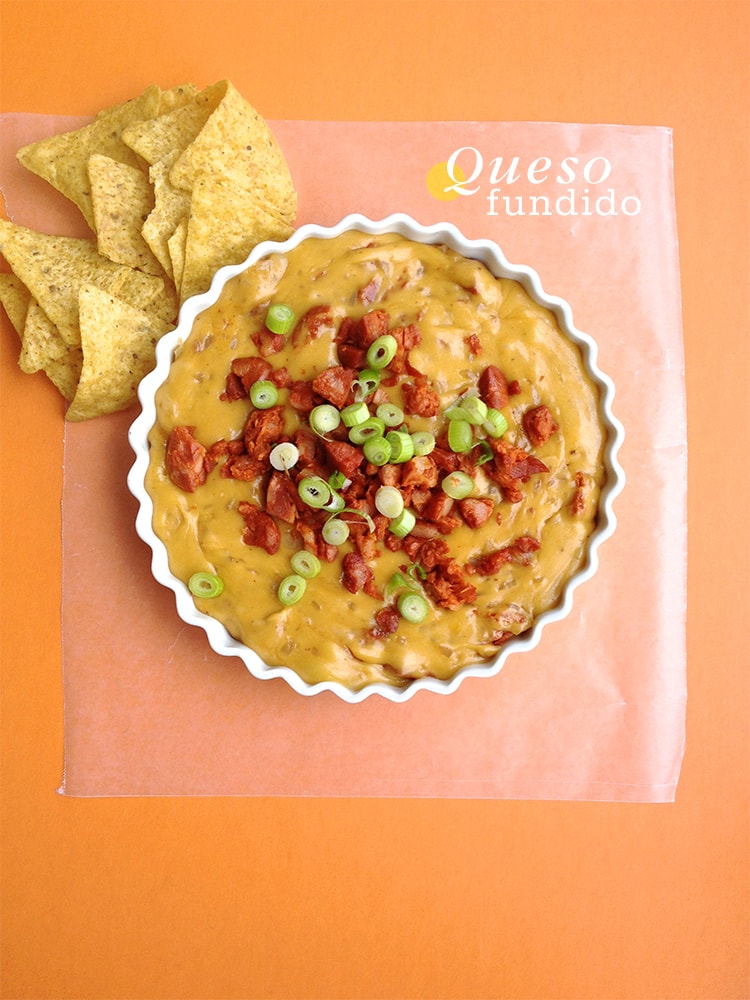 Think of this simple 5-ingredient recipe as a skillet fondue. Sauté chorizo and onions, then deglaze the pan with a beer before stirring in layer upon layer of cheese until totally gooey and ridiculous—gah! So much yum!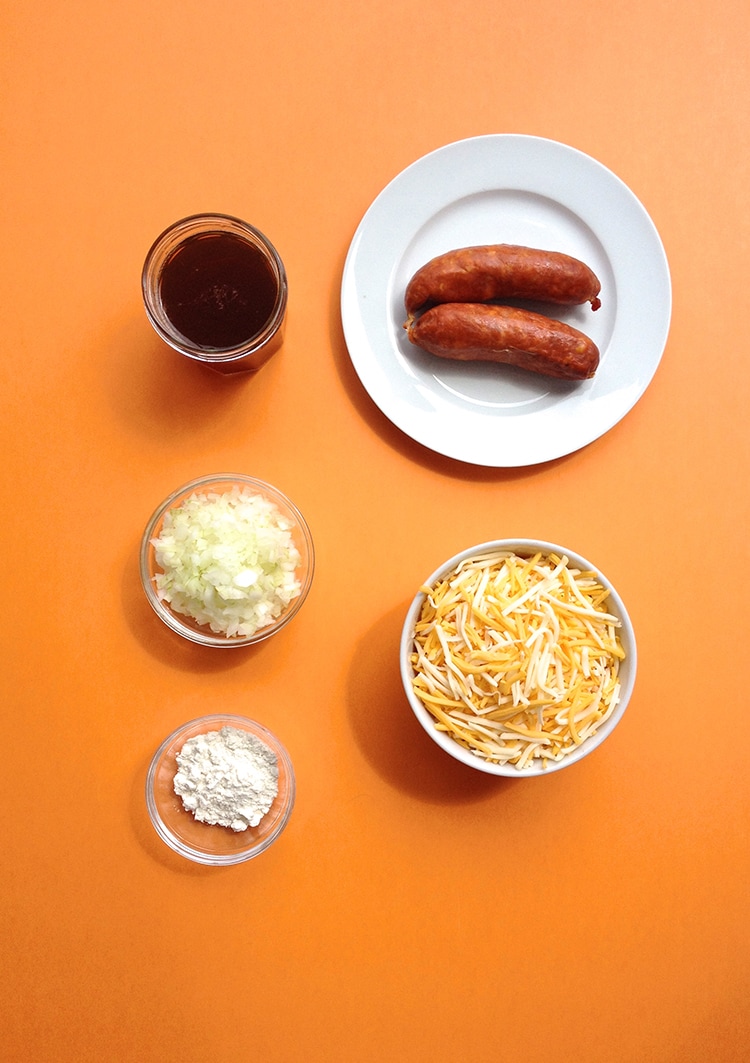 Serve the dip with your choice of chips or veggies. If you're willing to splurge on an extra ingredient, sprinkle the top with sliced scallions. They add a fabulous hit of green and lots of crunchy, fresh onion flavor. If you have a great-looking skillet, serve it right in there! If, like me, your cookware isn't so hot...transfer it to a pretty heat-proof dish instead. Psst! If you transfer it to a microwave-safe dish you can zap it if it cools down and needs a quick reheat.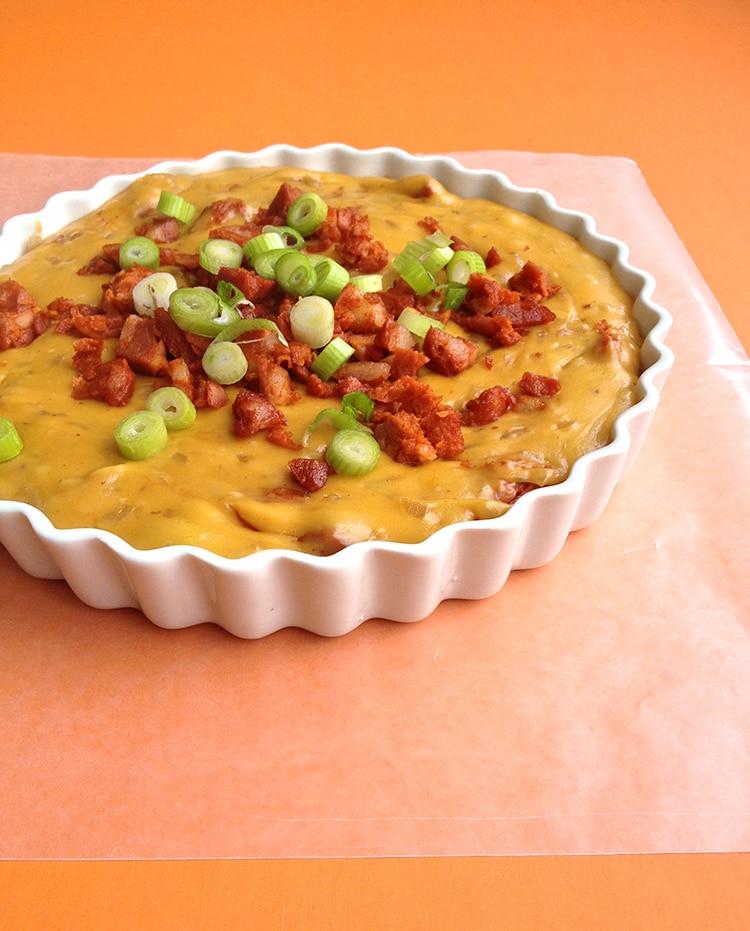 photos by Erin Phraner
5-Ingredient Queso Fundido
serves: 4 to 6
2 (4-ounce) chorizo or spicy Italian sausages, casings removed
½ onion, minced
1 (12-ounce) bottle larger-style beer
16-ounces shredded Mexican blend, Monterey Jack or cheddar cheese
2 tablespoons all-purpose flour
PANTRY STAPLE: Salt
Directions:
1. Roughly chop chorizo into pieces. Transfer to a skillet set over medium heat and cook, stirring, until toasted, breaking up the sausage with a wooden spoon. Transfer to a bowl.
2. To the same skillet, add the onion and a pinch of salt (add a splash of olive oil if the sausages didn't release enough drippings). Cook, stirring occasionally, until soft, about 5 minutes. Add the beer and bring to a simmer, scraping up any brown bits in the skillet. Cook, stirring occasionally, until reduce by at least half, about 6 minutes. Reduce the heat to low.
3. Meanwhile, toss the cheese and flour together in a large bowl. Gradually stir the cheese mixture into the beer mixture, one handful at a time, until thick and melted. Stir in half the chorizo. Transfer to a dish; top with the remaining chorizo. Serve with your choice of chips and/or veggies.