Happy Cocktail Friday, friends! I'm as much a fan of strawberry rhubarb pie as the next girl but hand me a Strawberry Rhubarb Margarita and I'm in heaven.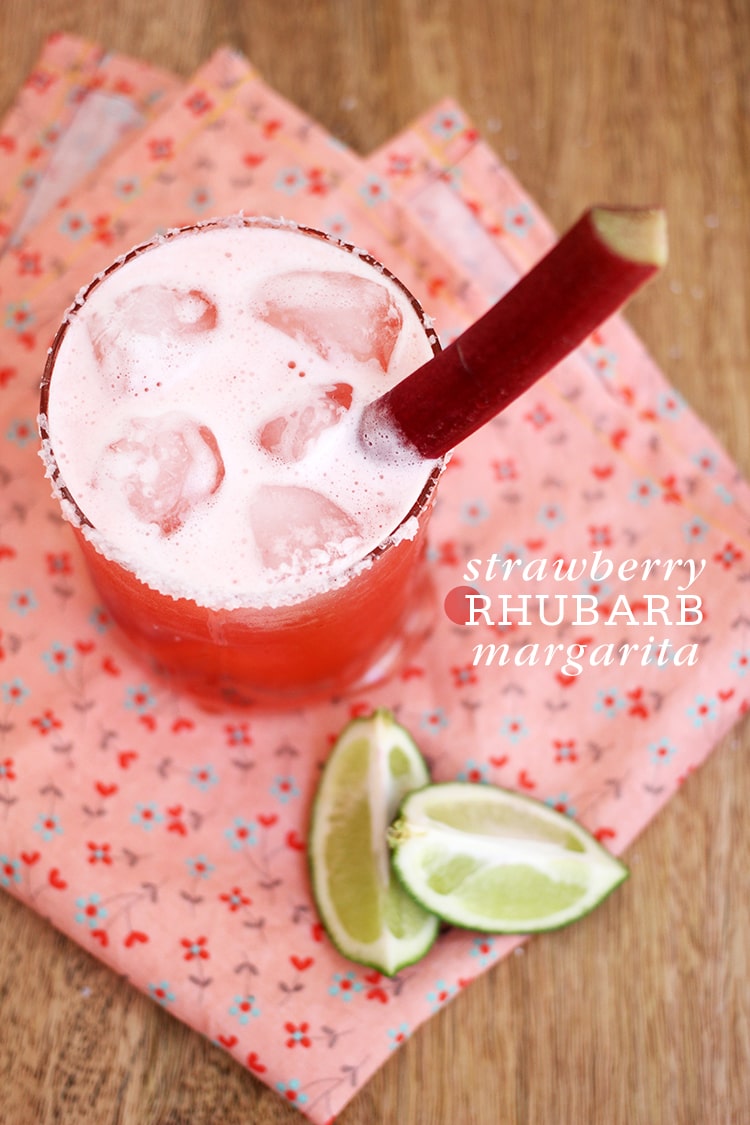 When it comes to cocktails, I love fruity-tart combinations and this drink hits the spot. It's made just sweet enough from the strawberries but with a super tart kick from the rhubarb and lime. Yes, it's everything I love about pie and cocktails all wrapped up in one sip; minus the crust of course!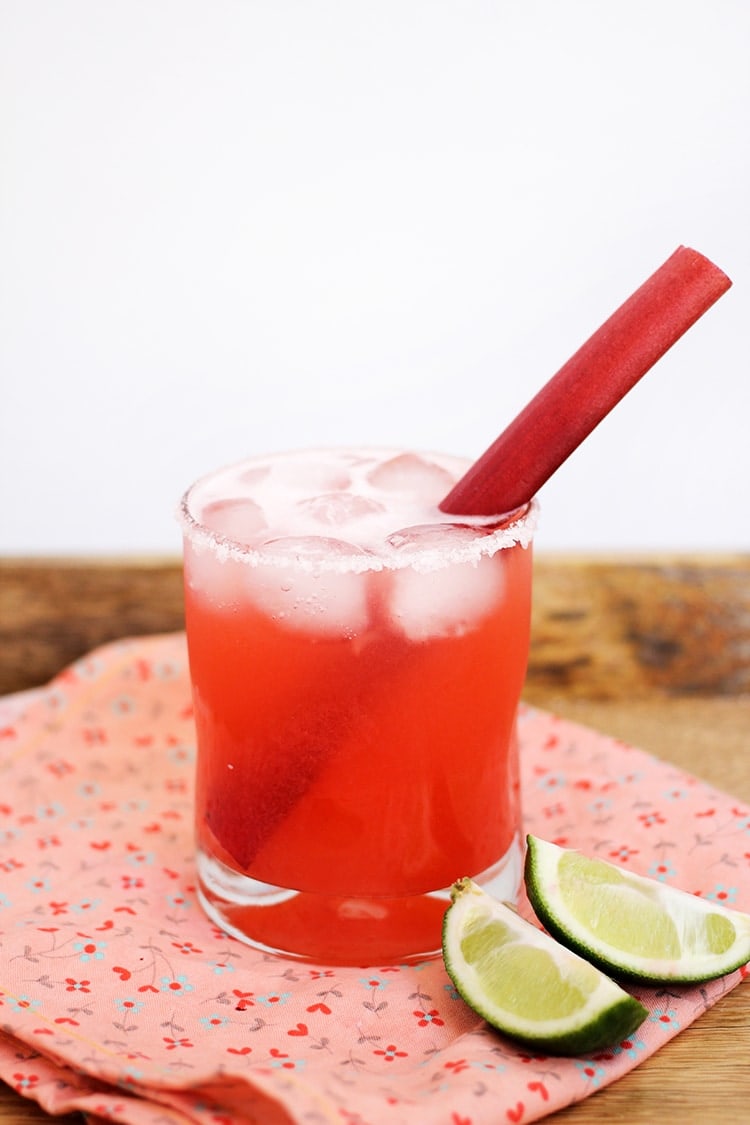 photos by Leah Bergman / floral napkin by Cute Bright Things
Strawberry Rhubarb Margarita
makes 1
2 ½ oz Strawberry Rhubarb Syrup (recipe follows)
1 ½ oz silver tequila
2 oz freshly squeezed lime juice
1 oz triple sec, optional
rhubarb stick for garnish
Directions:
1. Rim a margarita glass or tumbler by dipping it in strawberry rhubarb syrup and then in a mixture of salt & sugar.
2. In a cocktail shaker filled with ice, combine syrup, tequila, lime juice and triple sec. Shake vigurously until well chilled.
3. Pour into prepared margarita glass.
Strawberry Rhubarb Syrup
1 cup water
1 cup sugar
1 large stalk of rhubarb, chopped
6-8 strawberries, chopped
1. In a sauce pan combine water, sugar, rhubarb and strawberries.
2. Bring to a low simmer and cook 15 minutes stirring occasionally. Allow to cook completely.
3. Strain syrup removing fruit and reserve. Chill until cocktail hour!