We all have those certain dishes that evoke feelings of comfort and memories of childhood. Dishes that you can remember the flavor of even without tasting for years. One of those dishes for me is Spinach Dill Rice.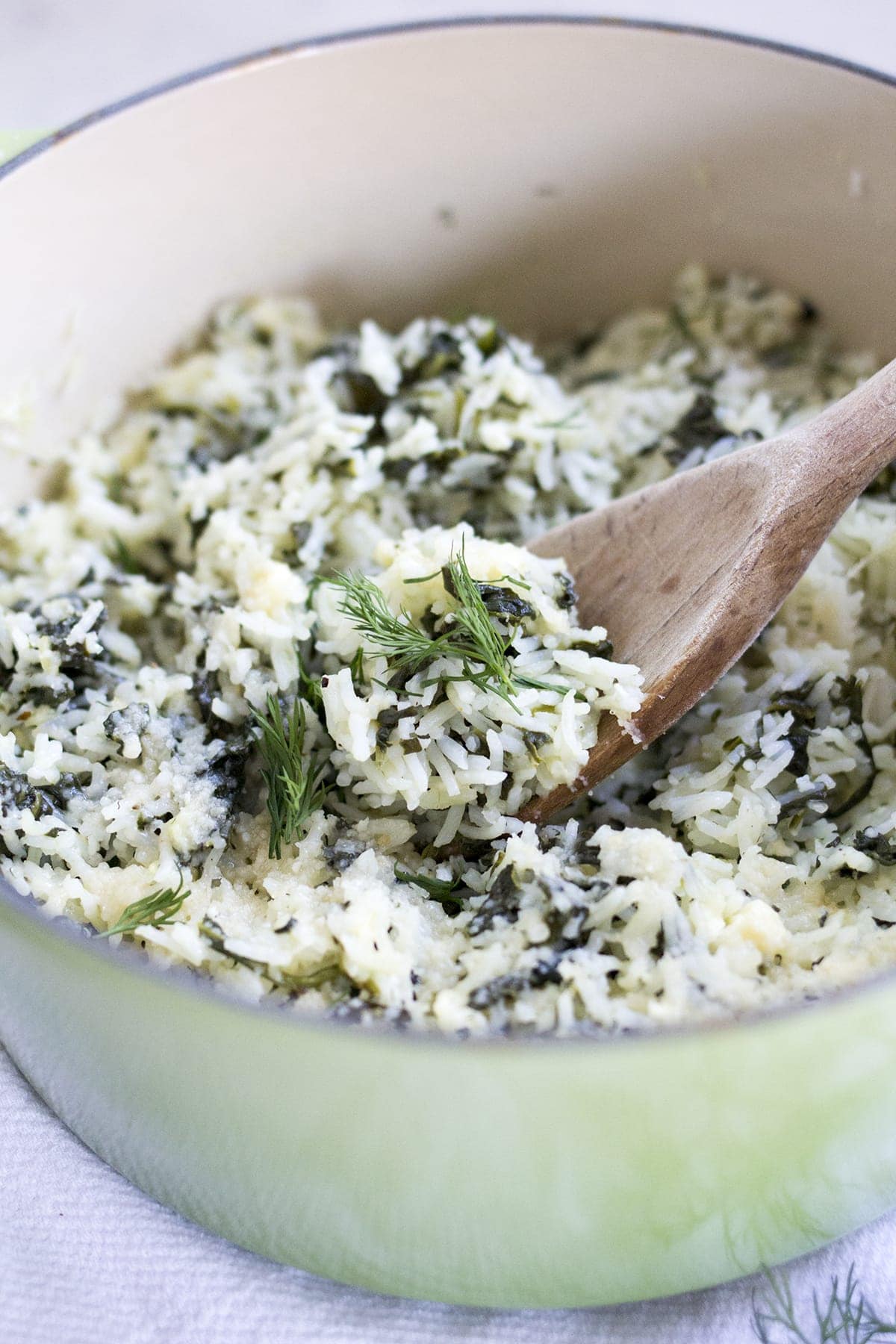 Given to my Mom and Dad by a family friend, my parents have been making this rice for as long as I can remember. Sauteed spinach with garlic, tangy white wine vinegar, and of course plenty of dried dill. Folded into fluffy white rice with a good amount of crumbled feta while it's still hot and topped with more salty parmesan cheese to melt on top. Spinach dill rice is simple and perfect.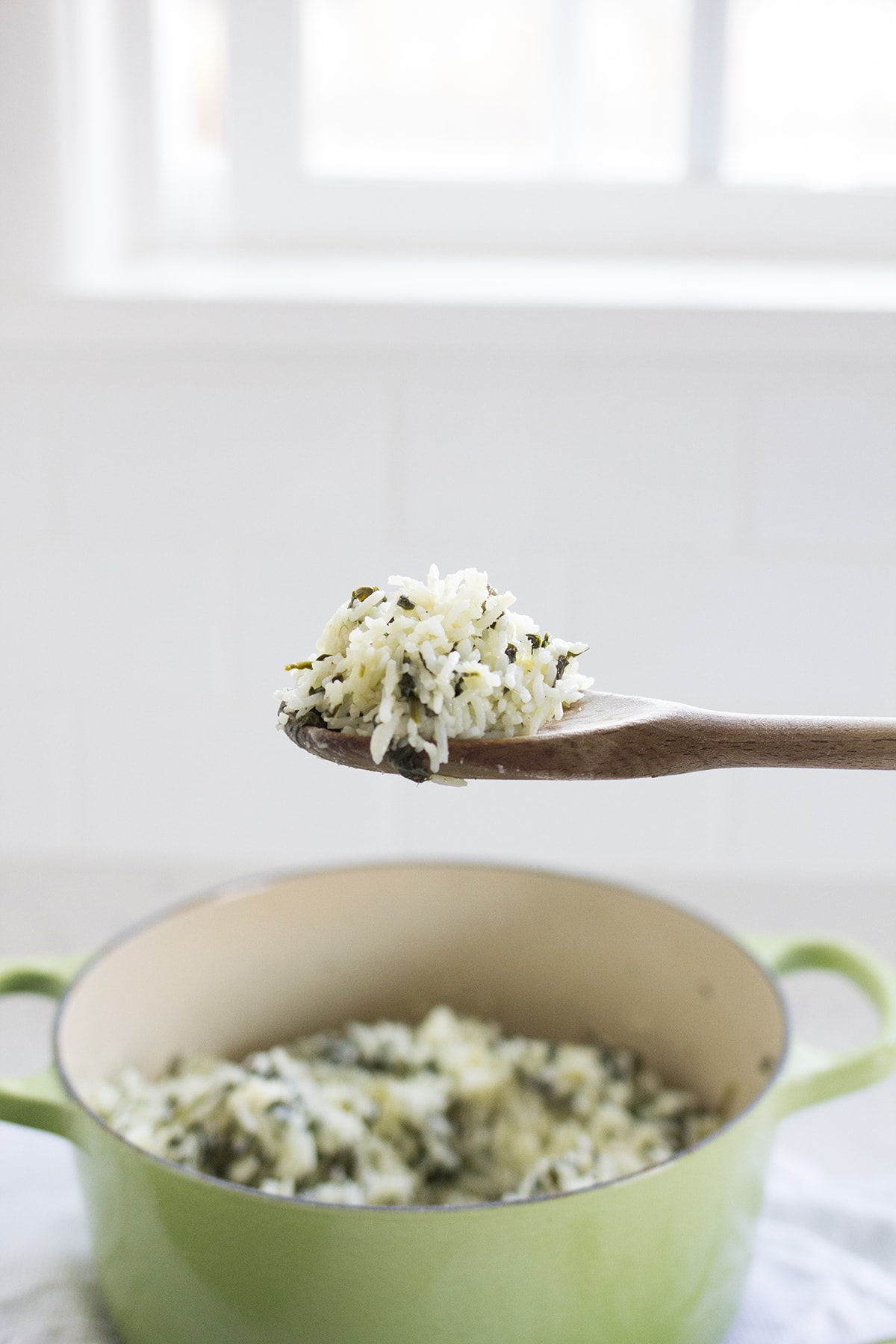 Perfect served with chicken or salmon, this rice is a delicious weeknight side for pretty much anything you happen to be cooking. Give it a try and let me know what you think! I'm sure it will be a new family favorite for you as well.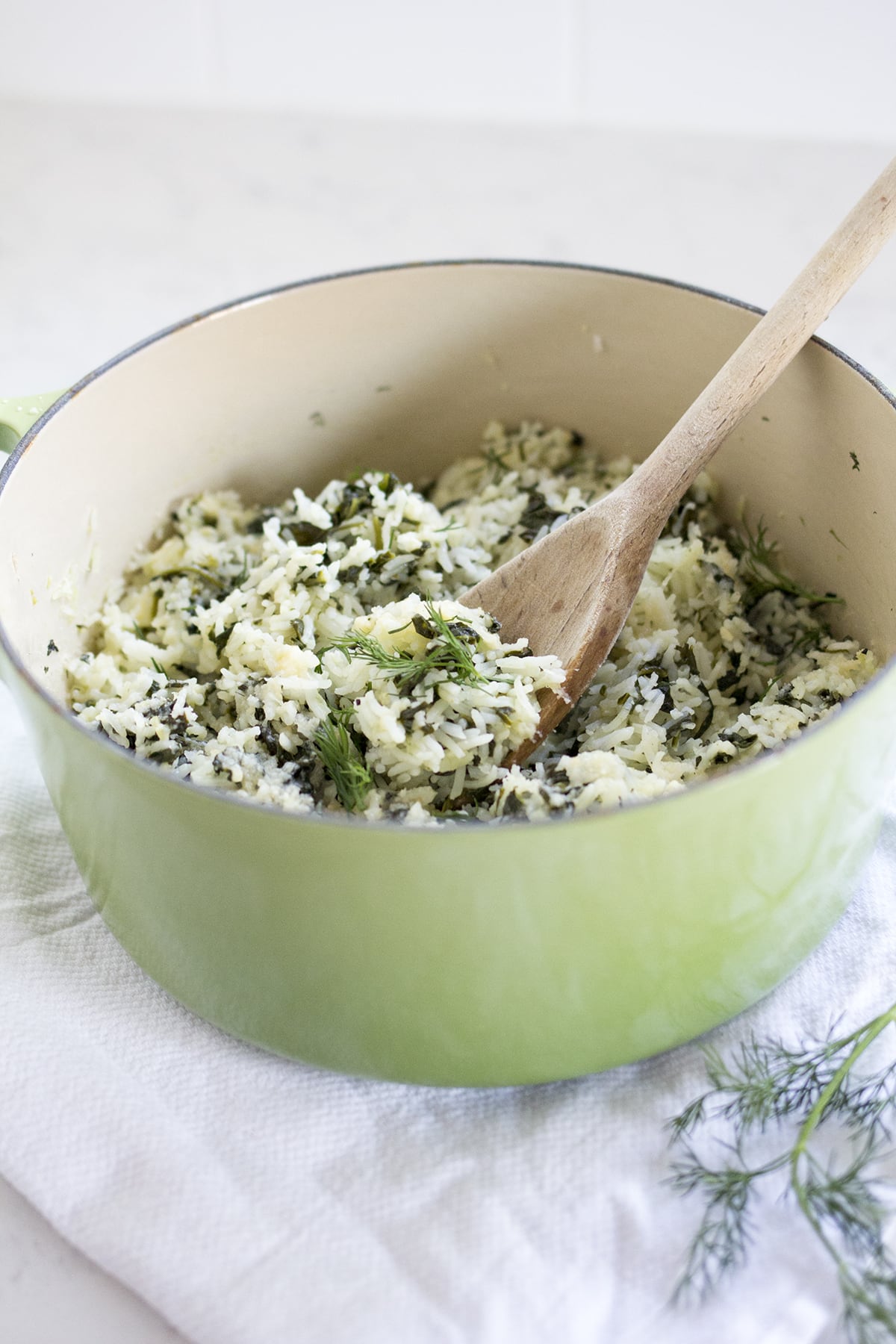 Save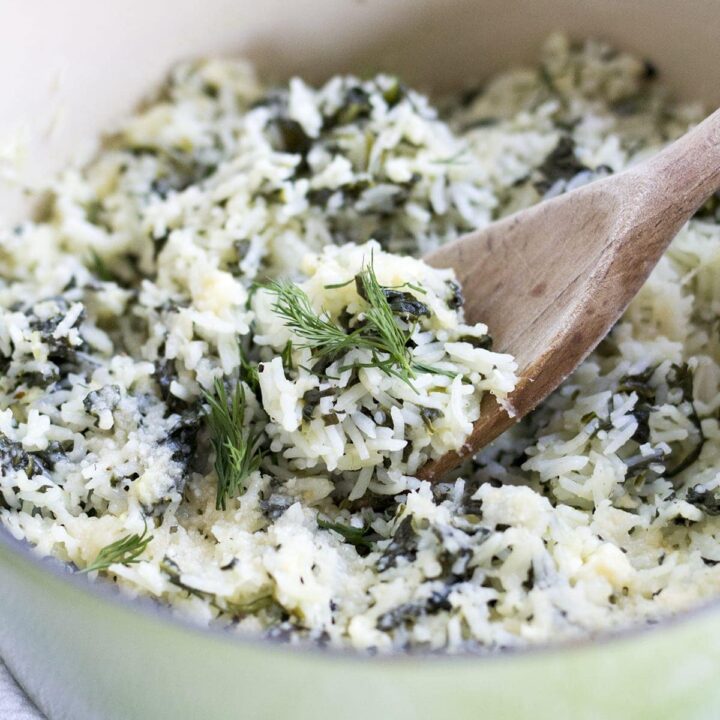 Spinach Dill Rice
Cheesy spinach dill rice makes a delicious and easy side dish for any meal.
Ingredients
1 lb fresh spinach
3 tablespoons olive oil
2 cloves minced garlic
1 teaspoons salt
1 teaspoon dried dill weed
2 teaspoons white wine vinegar
freshly ground pepper to taste
1 ½ cups uncooked rice
½ cup finely crumbled feta cheese
½ cup freshly grated parmesan cheese
fresh dill for garnish, optional
Instructions
Cook rice according to directions and prepare the spinach mixture while the rice cooks.
Wash trim and mince the spinach.
Heat olive oil in a skillet, add spinach and minced garlic. Season spinach with 1 teaspoon of salt, dill weed, vinegar and black pepper.
Cook over medium heat for 10 minutes, stirring often until all the excess liquid is evaporated leaving a thick puree. *Time the spinach to be done when rice is done.
Fluff rice and fold in the spinach mixture until well blended. Mix in feta cheese and sprinkle parmesan over the top. Stick in a 350 degree oven for a few minutes to melt the parmesan or in the microwave. Do not cook long enough to crisp the rice, just to melt the cheese.
Garnish with fresh dill for garnish if desired. Serve hot!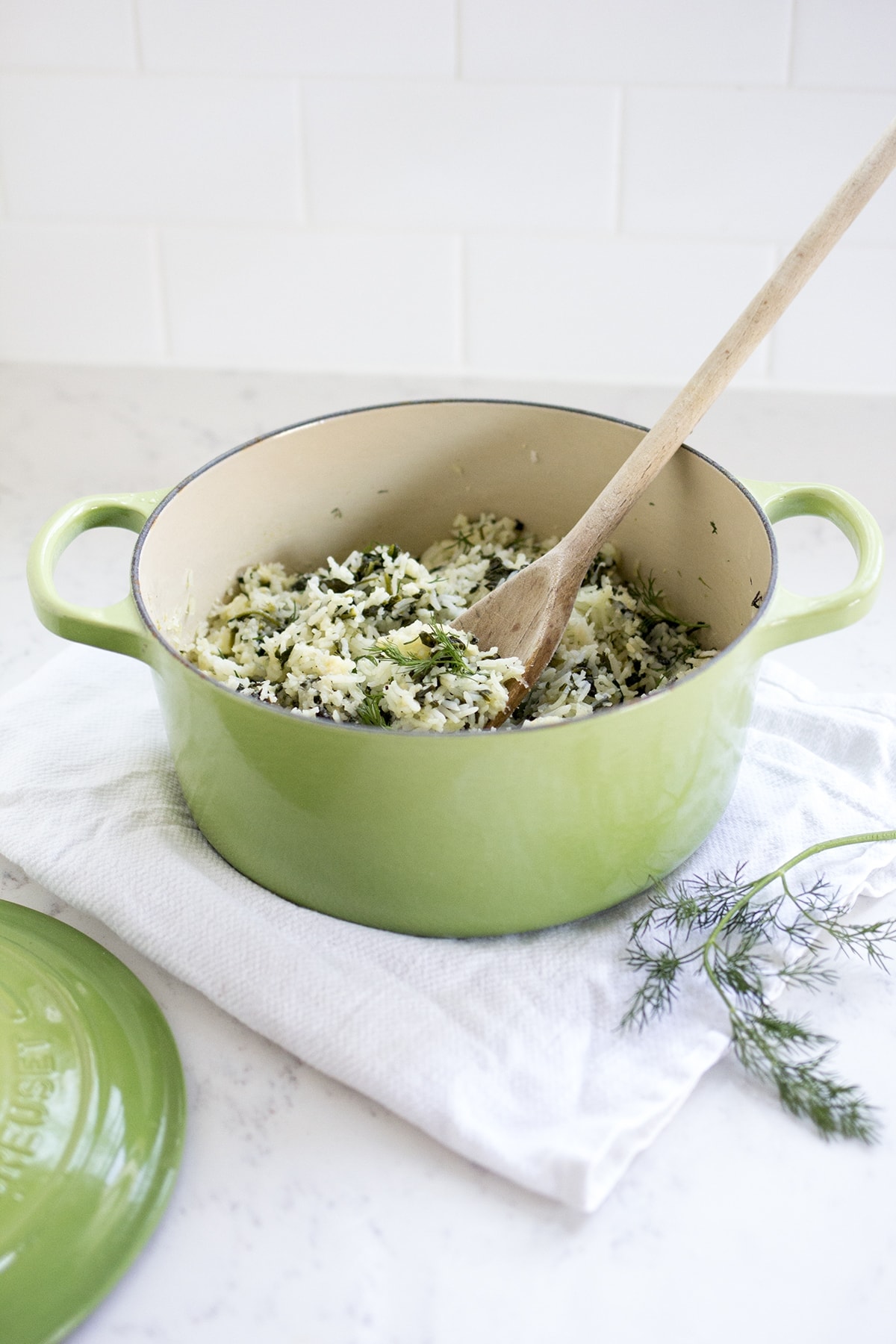 Save
Save
Save
Save