Call me old school but I love paper recipe cards! As much as I'm on my phone and computer, which is always, I still print out recipes I am planning to make and later copy them to physical recipe cards to file in my recipe box if they turn out to be "keepers." You will know a recipe is really good if it makes the box. Today I'm excited to share that my friend Jen, a very talented artist and graphic designer, has agreed to create monthly kitchen printables here on Freutcake for all of you! Don't you just love free printable?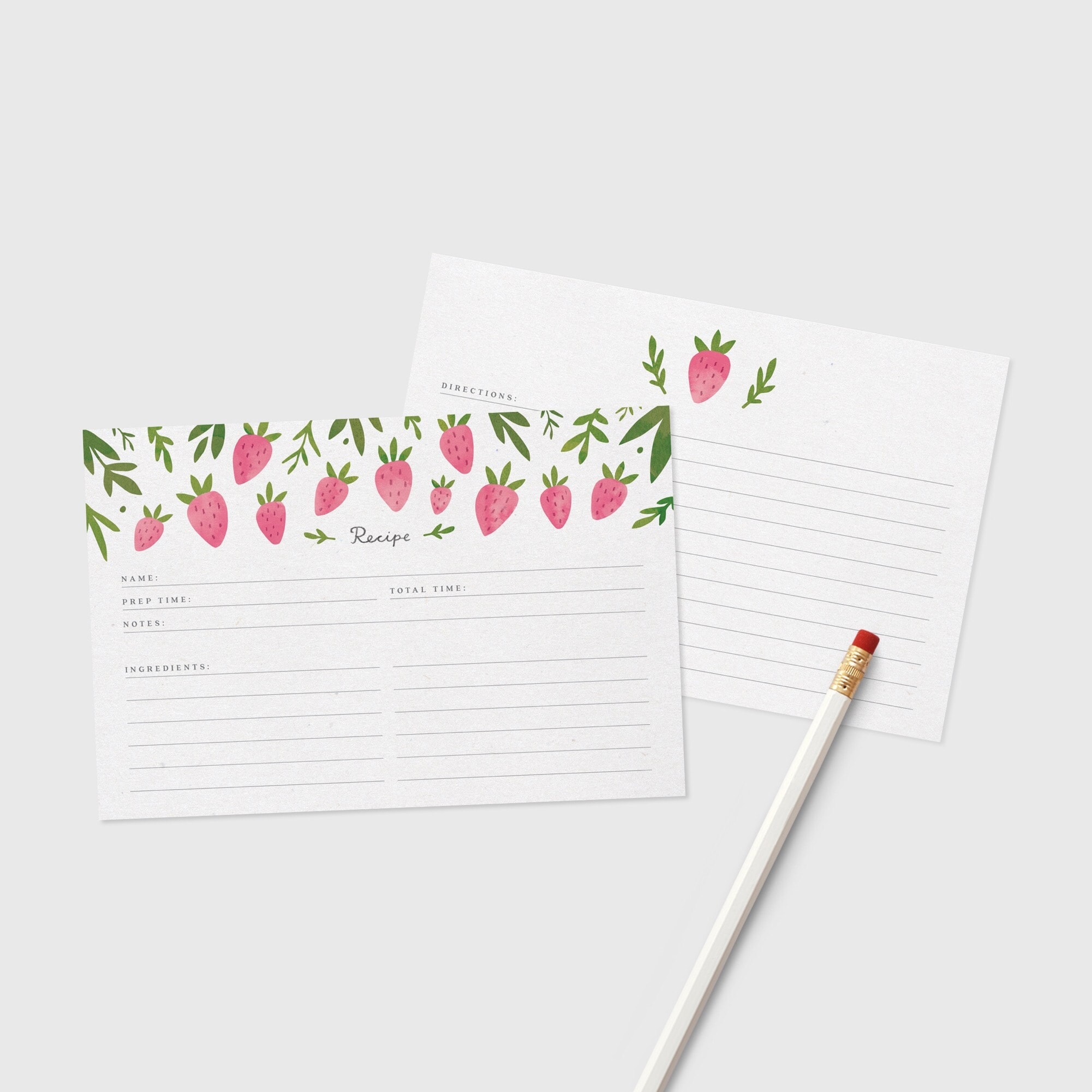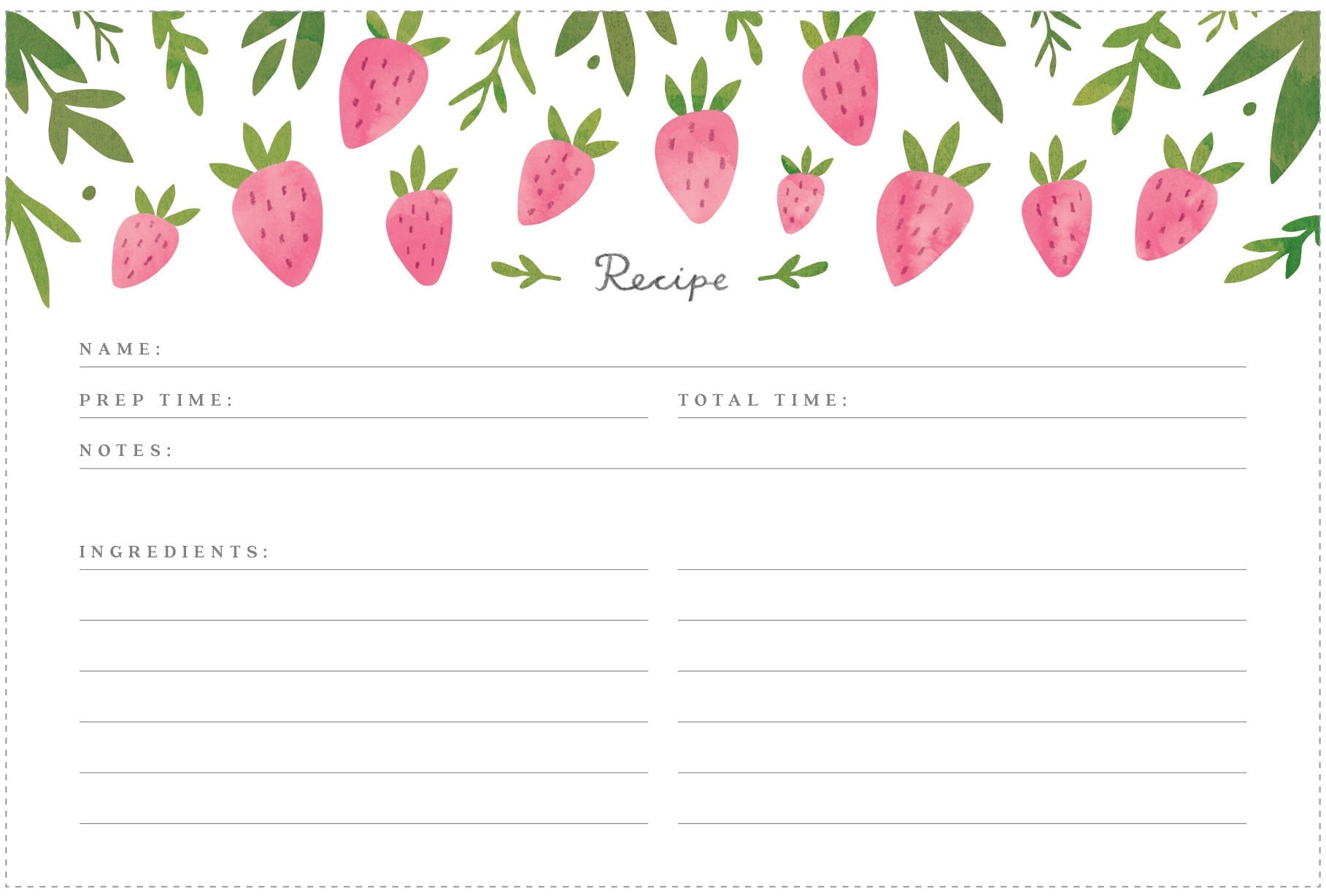 Her illustrations and work are just so lovely; you should definitely check them out. And while it may be the last day of February, we thought we'd start this month off with strawberries in honor of the reddest month. Today's download is an adorable Strawberry Recipe Card to brighten up your recipe boxes. Print these cards double-sided on card stock or single sided depending on your printer's capabilities. Jen has provided two separate downloads so that you can chose which set up works best for your printer!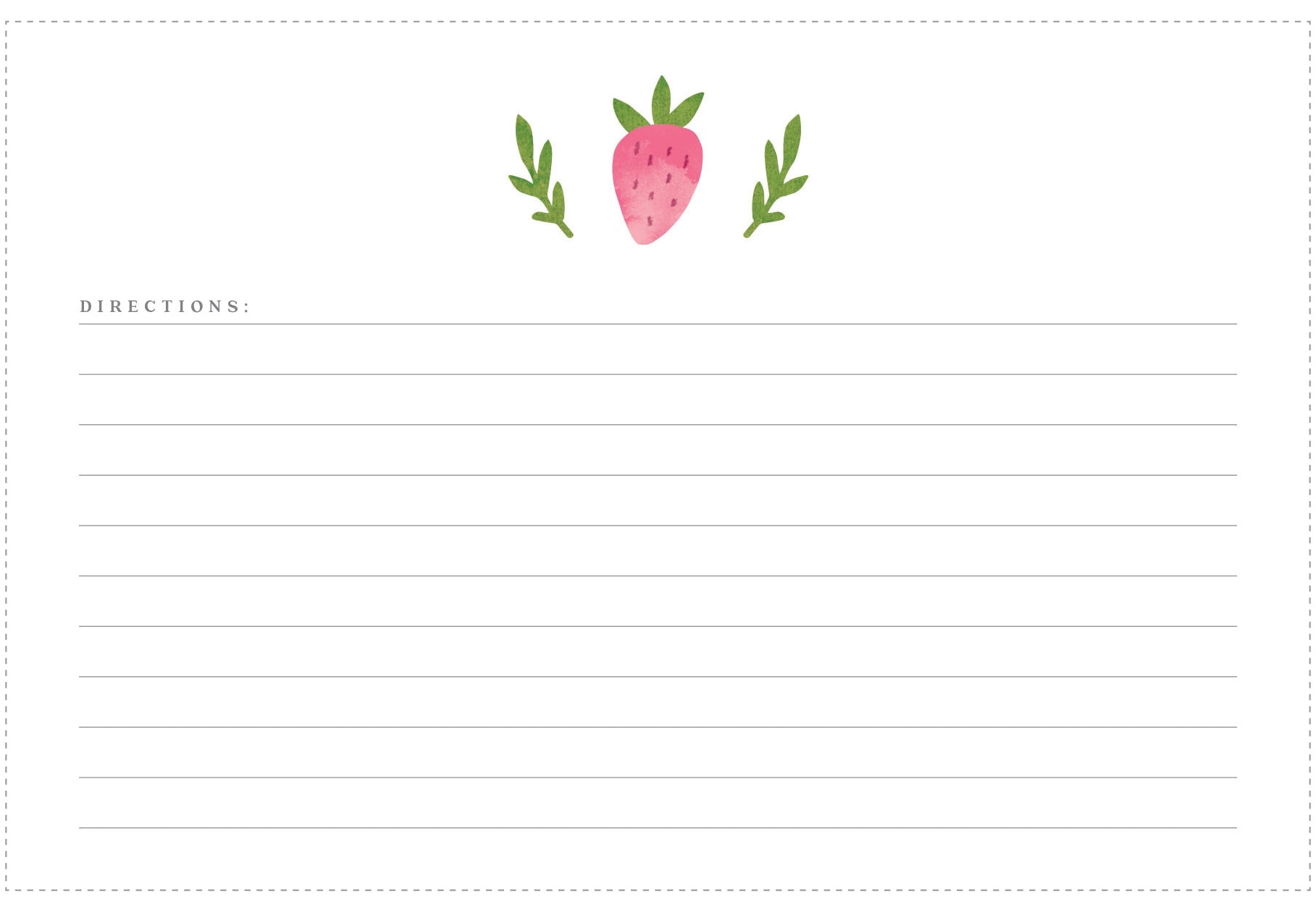 So, the next time you are looking for a hostess or birthday gift idea, print a dozen of these cards and gift them in a recipe box. They are sure to be a hit! Happy recipe writing!
(CLICK HERE) TO DOWNLOAD DOUBLE SIDED
(CLICK HERE) TO DOWNLOAD SINGLE SIDED
Designed by Jen B. Peters
Note: These designs may not be used or posted elsewhere without prior consent. Thank you!

Save
Save
Save
Save
Save