It's Friday night and I've just poured myself a cup of vanilla tea and sat down to watch the final episode of The Crown on Netflix, like a proper little old lady. All of the hype about this show finally intrigued me enough so I'm taking a break from my Parenthood binge to watch it. Oh, my gosh this show. The real life drama! It's so good.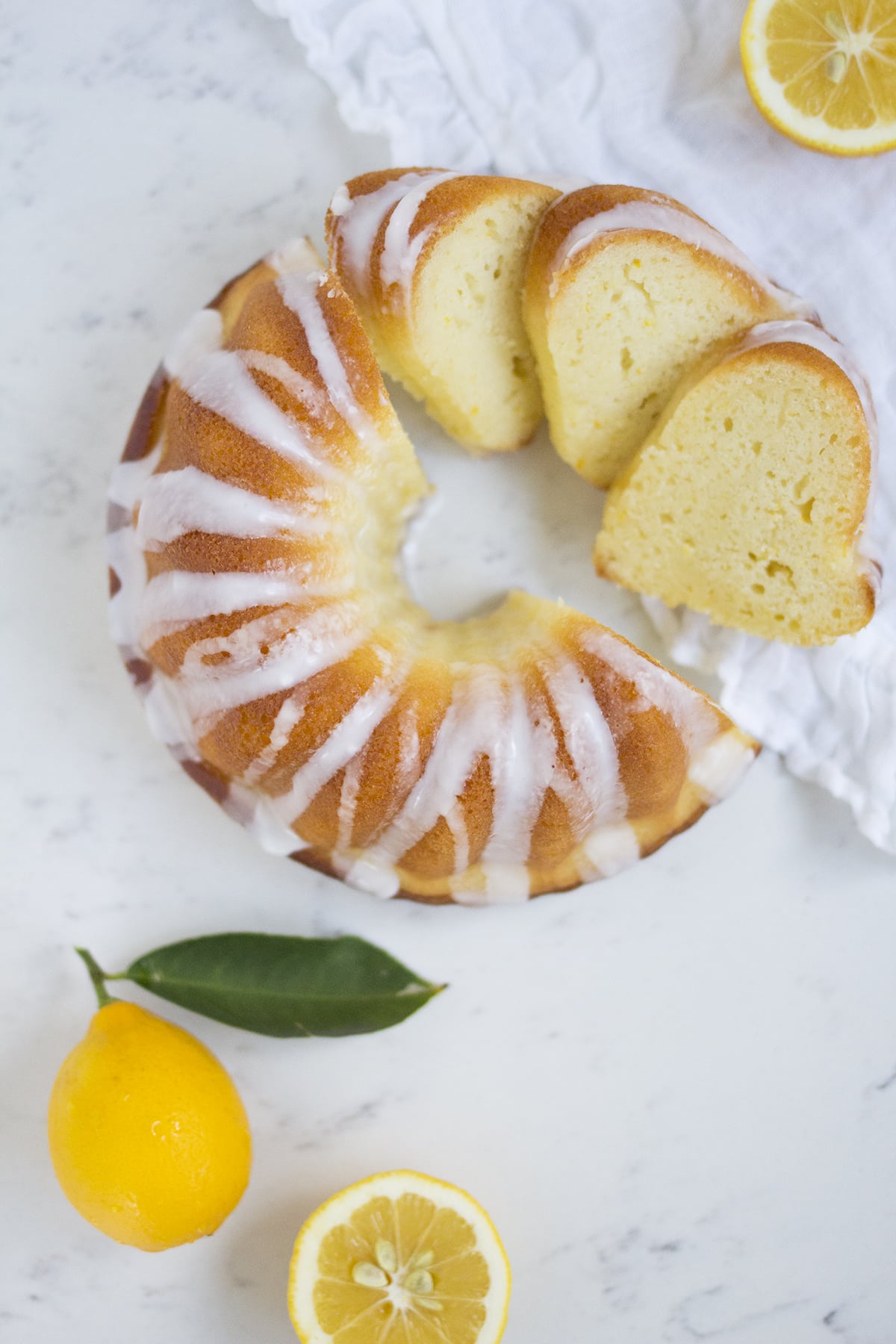 I hear a clanking of silverware and Jason has helped himself to a slice of the Lemon Yogurt Bundt cake that I made a couple of days ago. Still moist, fragrant, tart and delicious. I'm fighting to urge to have a piece myself but it would be my second of the day so I just sip my tea and focus on the show. Oh, the struggle is real. I wonder if Her Majesty Queen Elizabeth enjoys lemon cake…remind me to Google that along with all the other juicy Royal Family details I'm now dying to know. I mean the whole Princess Margaret and Peter Townsend love affair, can you even?! Now, let's talk about cake…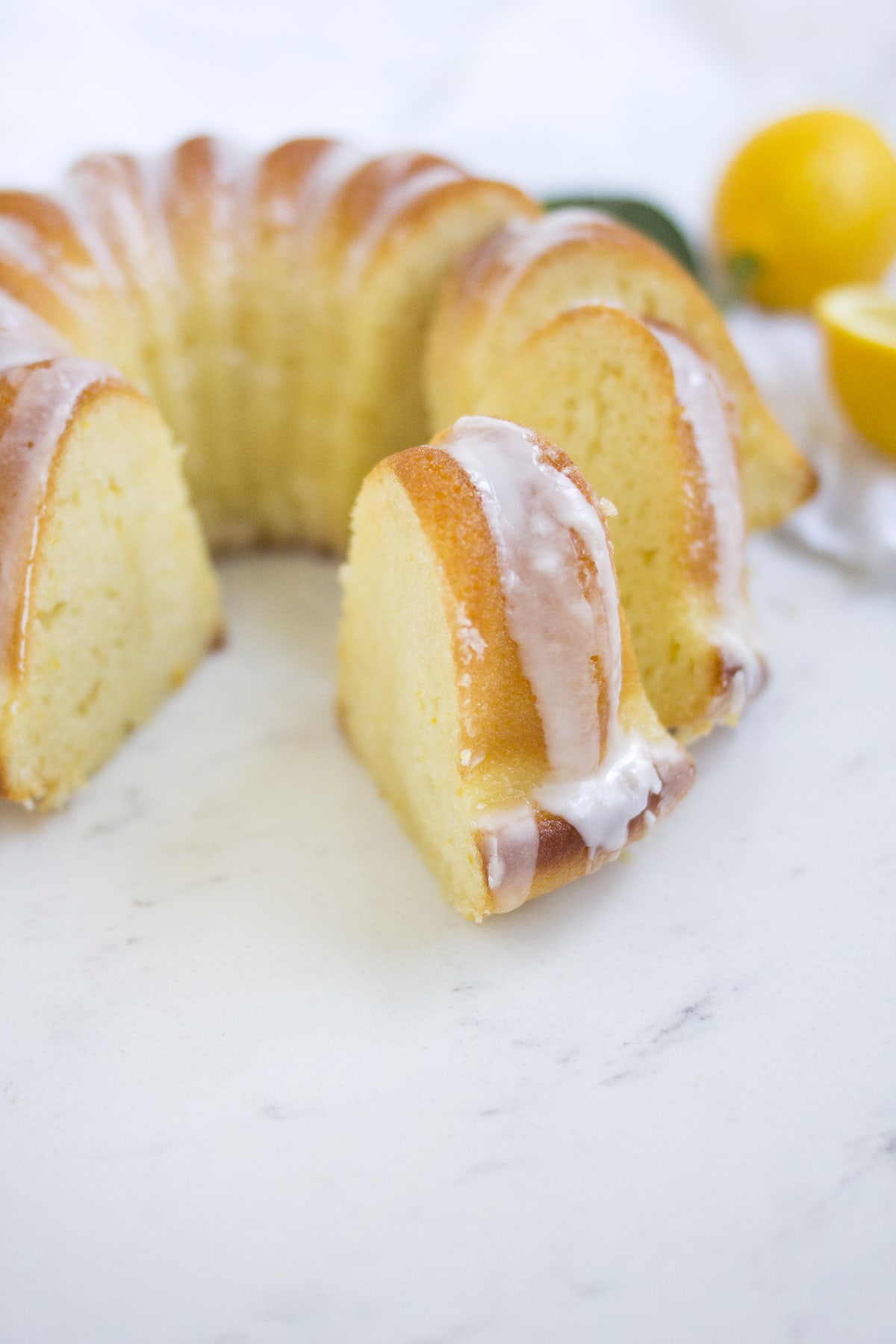 Once you've made this recipe for Lemon Yogurt Cake I promise it will be your favorite too. It's a classic Barefoot Contessa recipe and I've made it for years now, over and over again, because it's pretty much perfect. The recipe calls for a loaf pan but this time I baked it in a small bundt pan that I've been dying to use. Whether you choose a bundt or a loaf pan, just make sure to butter and flour it really well and it should release nicely!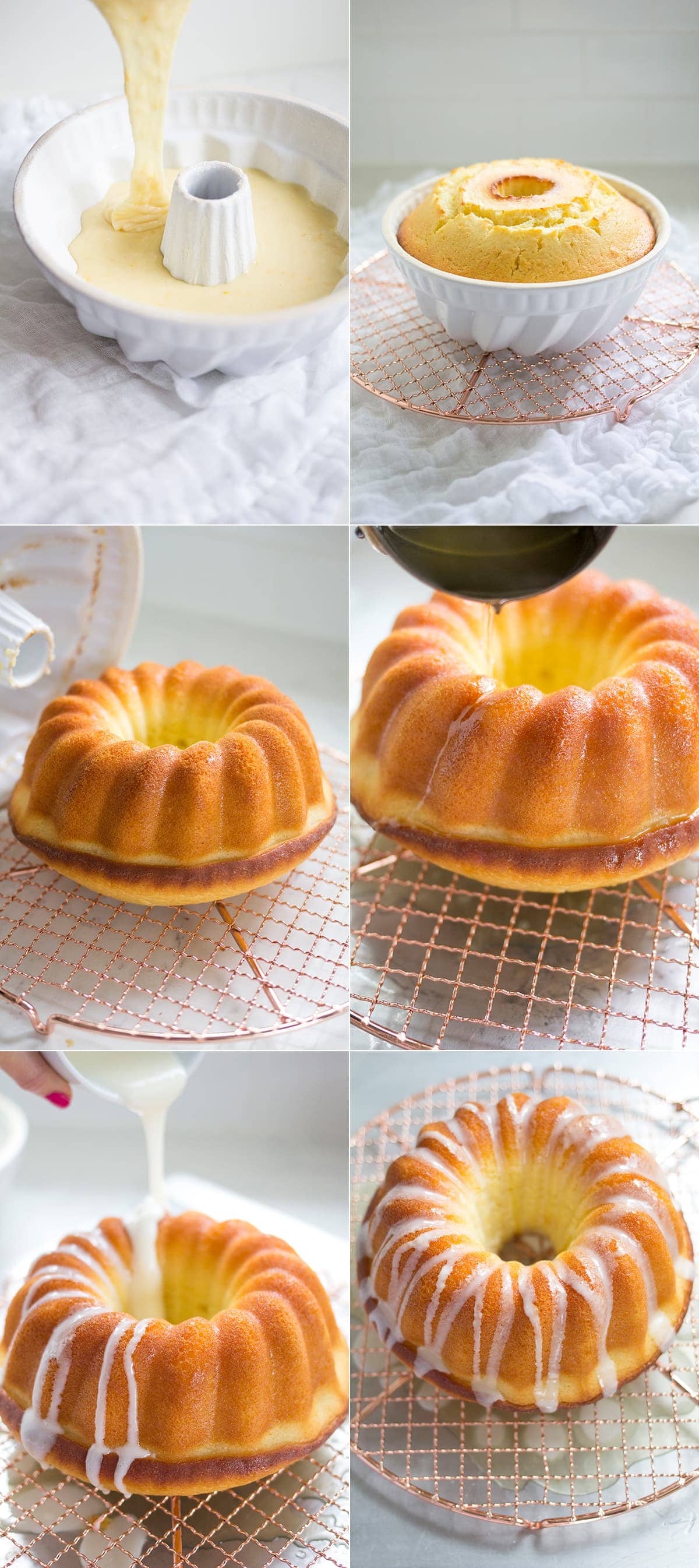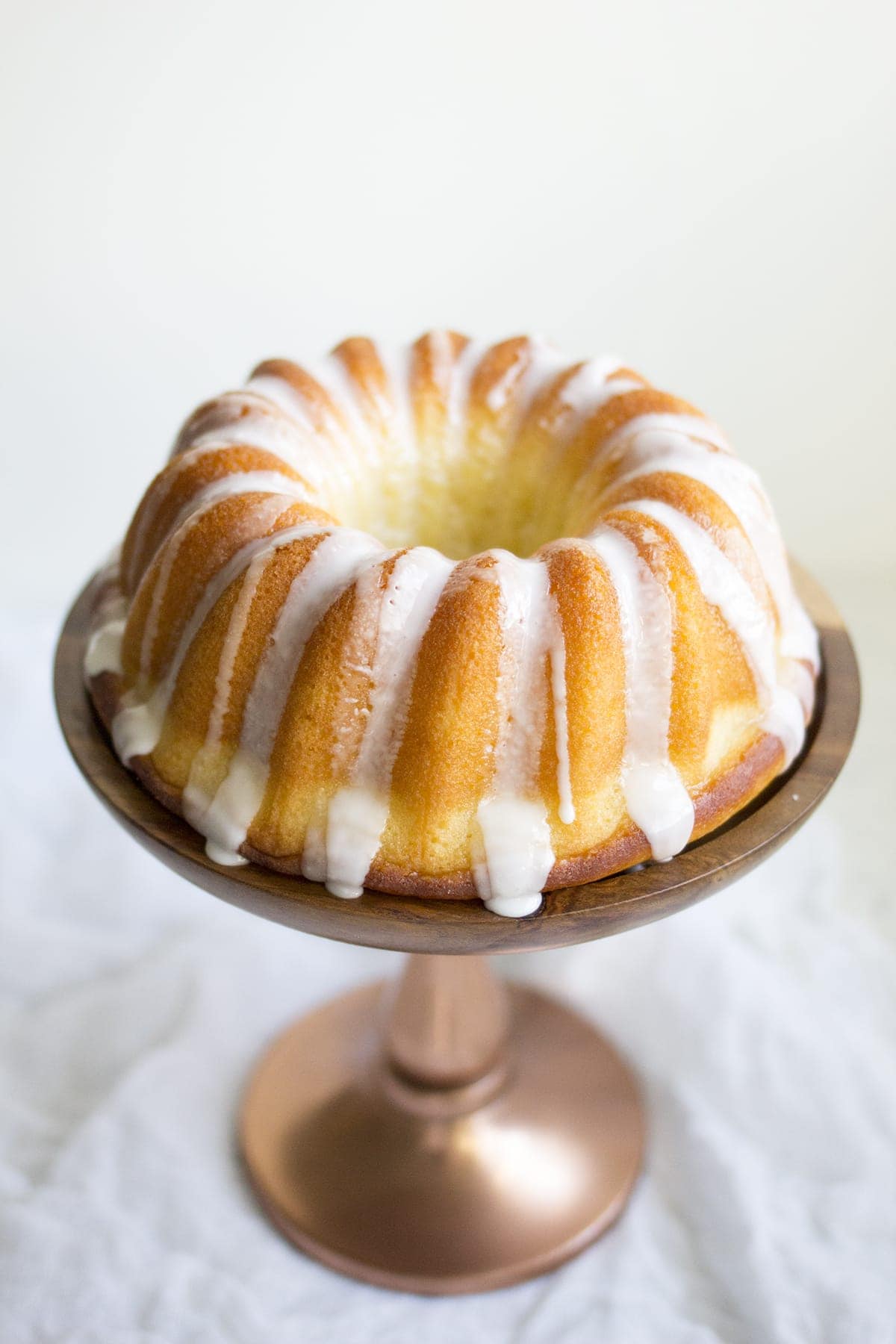 While the cake would be delicious simply plain, this cake gets an extra lemony boost with a drizzle of lemon simple syrup and finally a sweet lemon glaze. So moist and delicious. Now where's my tea, I need another slice!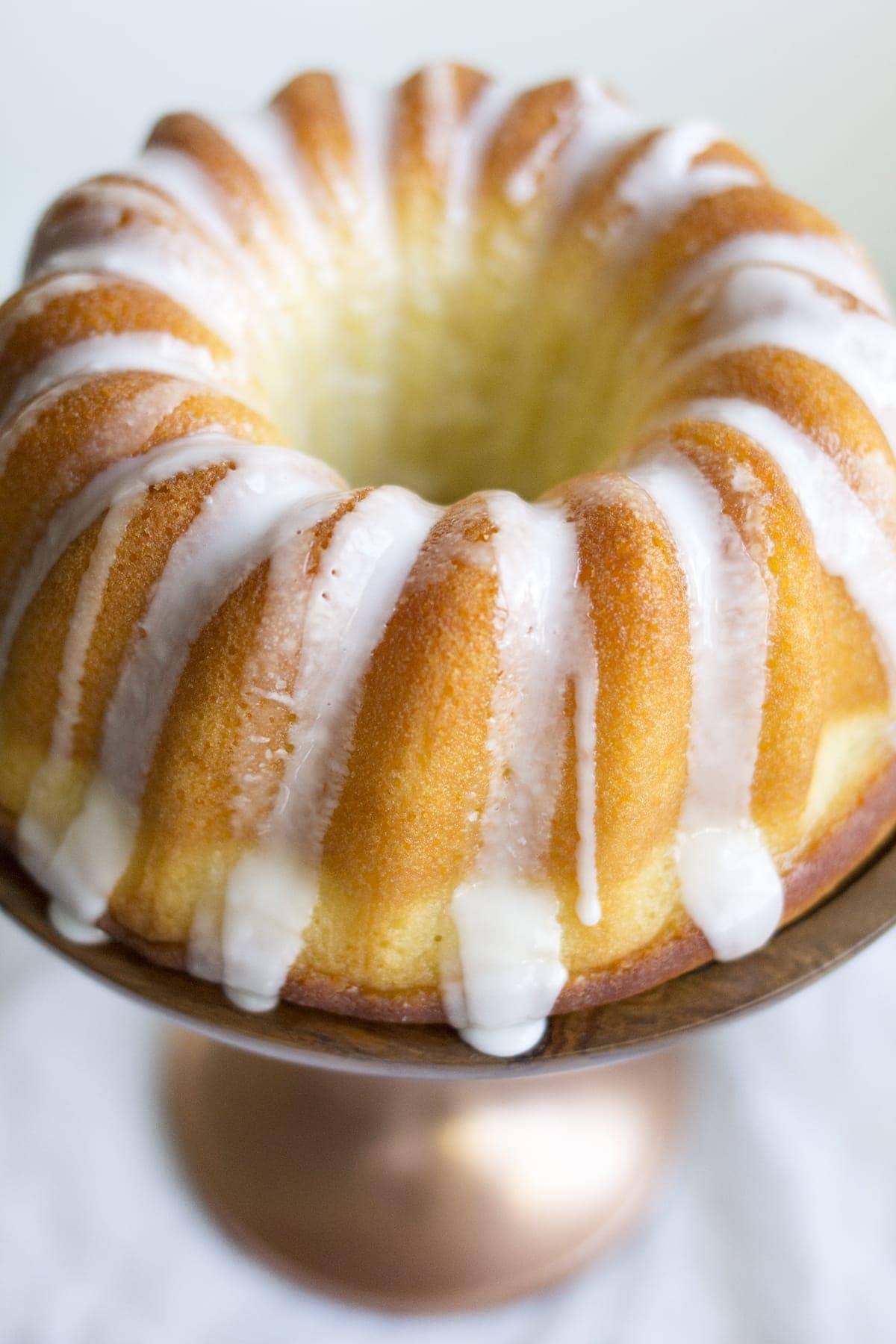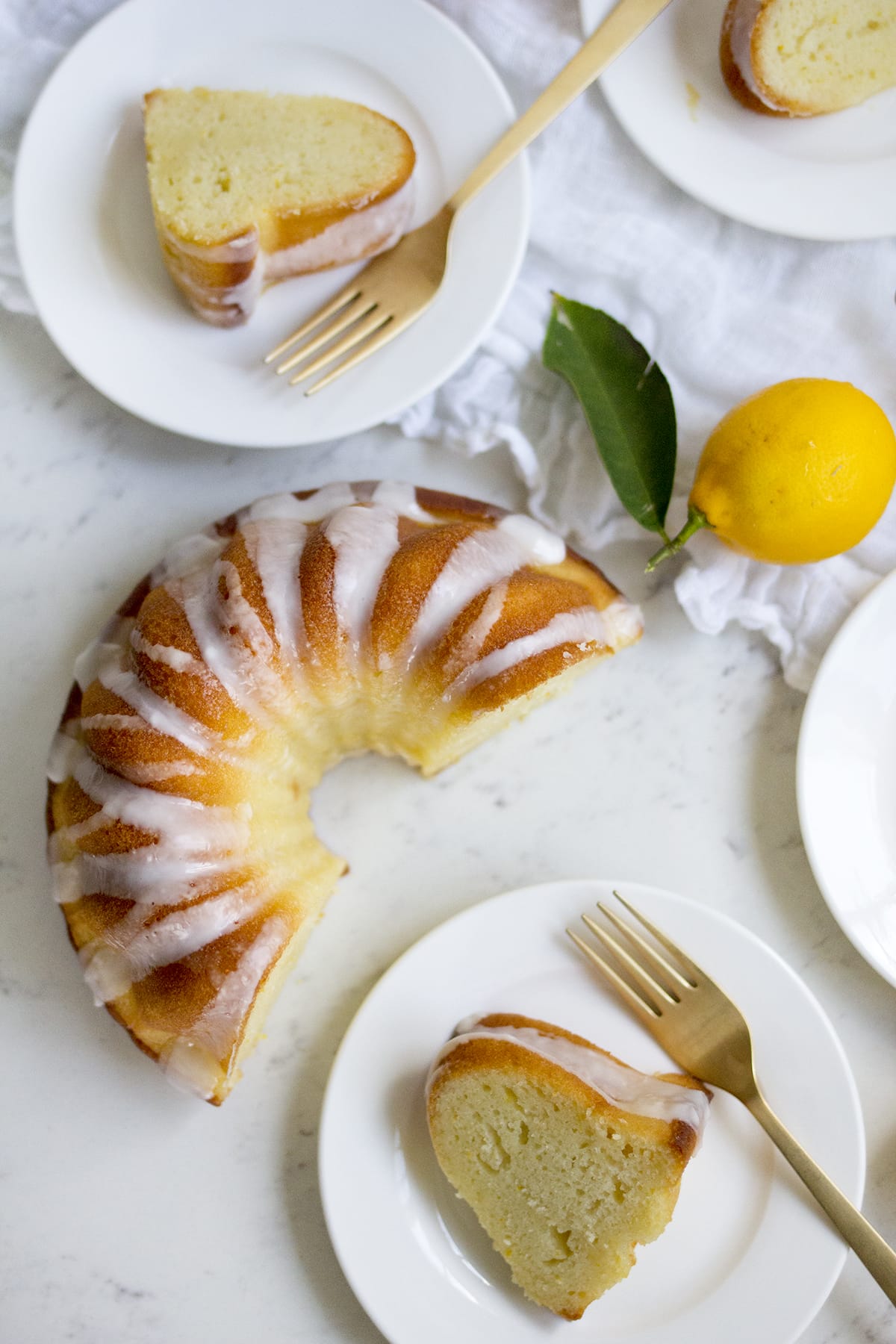 Lemon Yogurt Bundt Cake
Total Time:
1 hour
10 minutes
My favorite Barefoot Contessa recipe for Lemon Yogurt Cake with a tart lemon glaze.
Ingredients
1 1/2 cups all-purpose flour
2 teaspoons baking powder
1/2 teaspoon kosher salt
1 cup plain whole-milk yogurt
1 1/3 cups sugar, divided
3 extra-large eggs
2 teaspoons grated lemon zest (2 lemons)
1/2 teaspoon pure vanilla extract
1/2 cup vegetable oil
1/3 cup freshly squeezed lemon juice
For the glaze:
1 cup confectioners' sugar
2 tablespoons freshly squeezed lemon juice
Instructions
Preheat the oven to 350 degrees F. Grease an 8 1/2 by 4 1/4 by 2 1/2-inch loaf pan. Line the bottom with parchment paper. Grease and flour the pan.
Sift together the flour, baking powder, and salt into 1 bowl. In another bowl, whisk together the yogurt, 1 cup sugar, the eggs, lemon zest, and vanilla. Slowly whisk the dry ingredients into the wet ingredients. With a rubber spatula, fold the vegetable oil into the batter, making sure it's all incorporated. Pour the batter into the prepared pan and bake for about 50 minutes, or until a cake tester placed in the center of the loaf comes out clean.
Meanwhile, cook the 1/3 cup lemon juice and remaining 1/3 cup sugar in a small pan until the sugar dissolves and the mixture is clear. Set aside.
When the cake is done, allow it to cool in the pan for 10 minutes. Carefully place on a baking rack over a sheet pan. While the cake is still warm, pour the lemon-sugar mixture over the cake and allow it to soak in. Cool.
For the glaze, combine the confectioners' sugar and lemon juice and pour over the cake.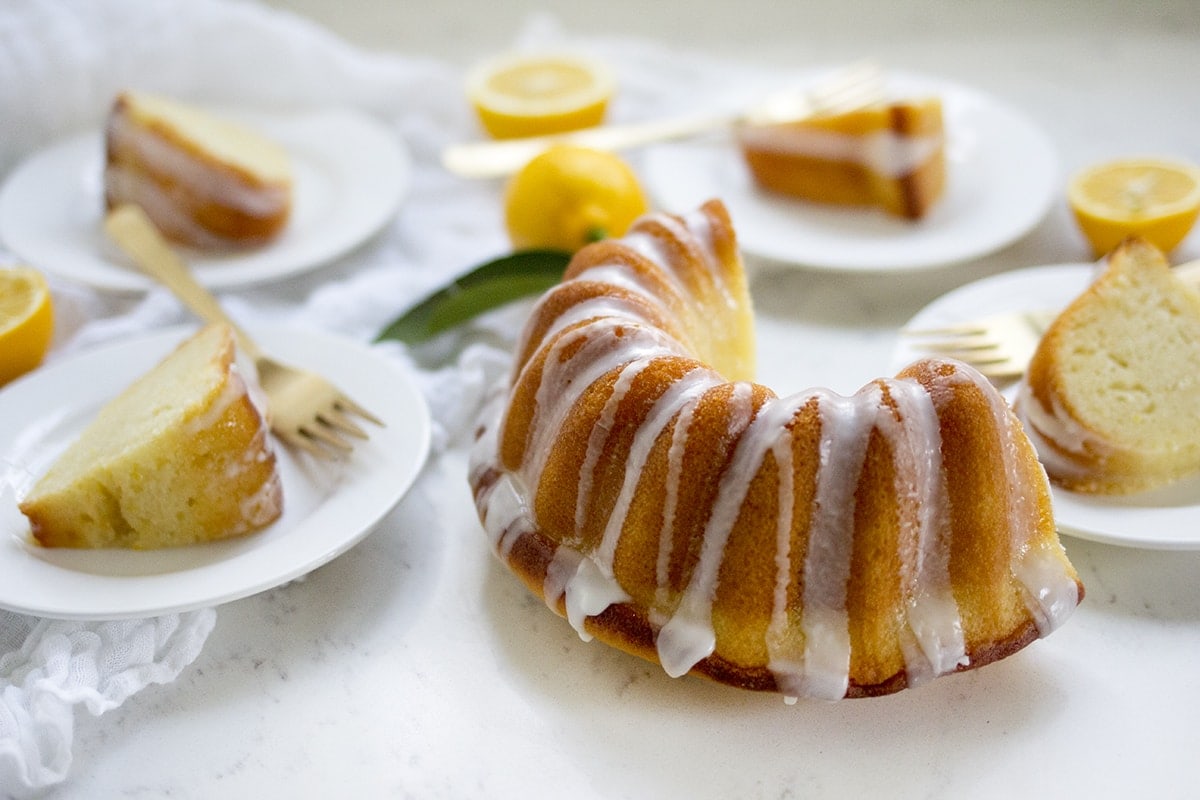 Save
Save
Save
Save
Save
Save
Save
Save
Save
Save