Happy Friday! The Christmas decorations may already be up in stores but I have Thanksgiving on my mind. In fact, this year can we all make a pact to enjoy the goodness of Thanksgiving before we jump into Santa and putting up that good old Christmas tree? What do you say? As for me, I'm making Bourbon Cranberry Jello to ease right into turkey day, the stuffing, the pie, the whole shebang. Pin this one, you'll want to add it to your turkey-day menu...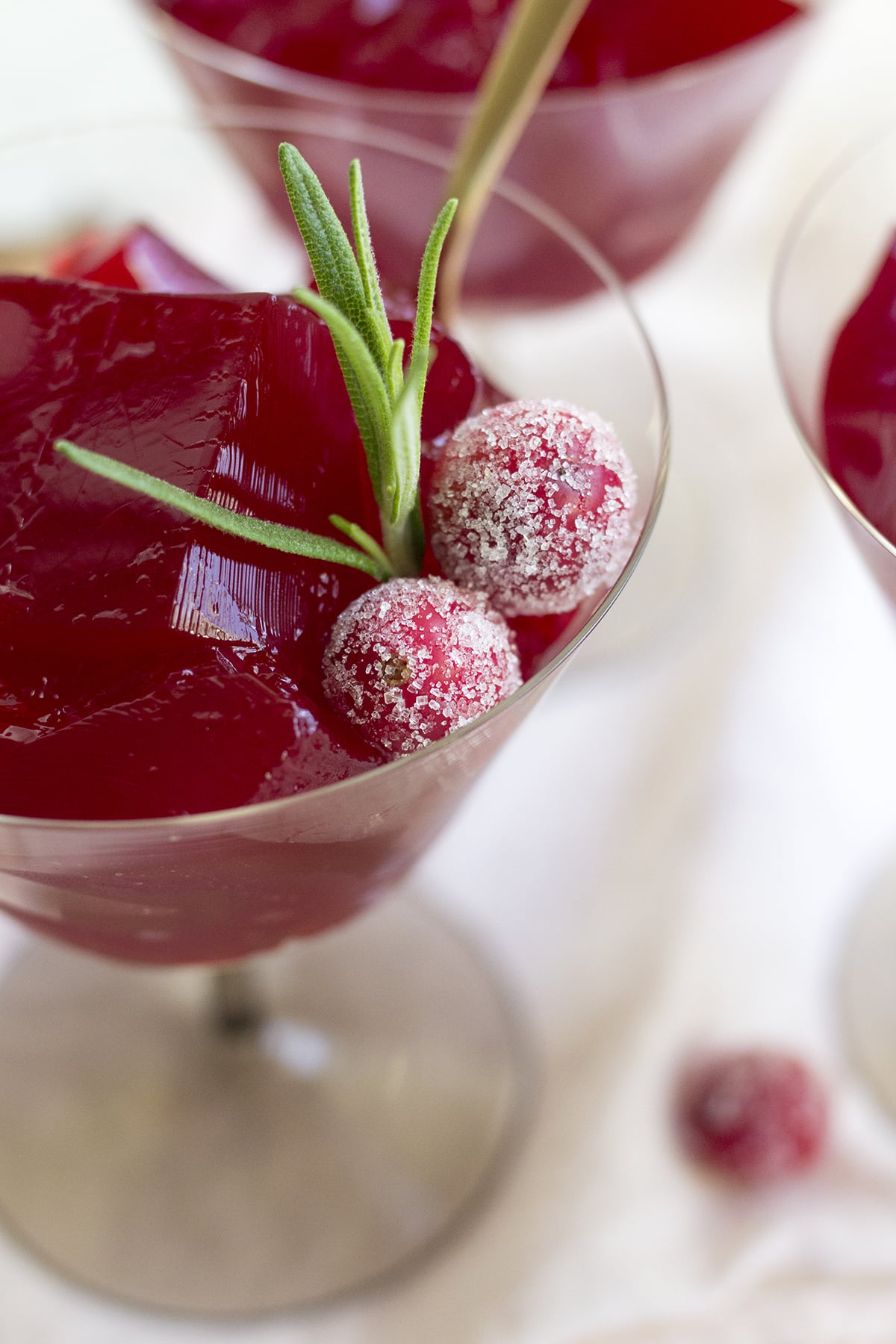 Boozy Jello
Boozy jello might sound like a bad college memory, but I promise, this Bourbon spiked cranberry jello is only a distant relative and way more delicious to eat! No cheap vodka or plastic cups here.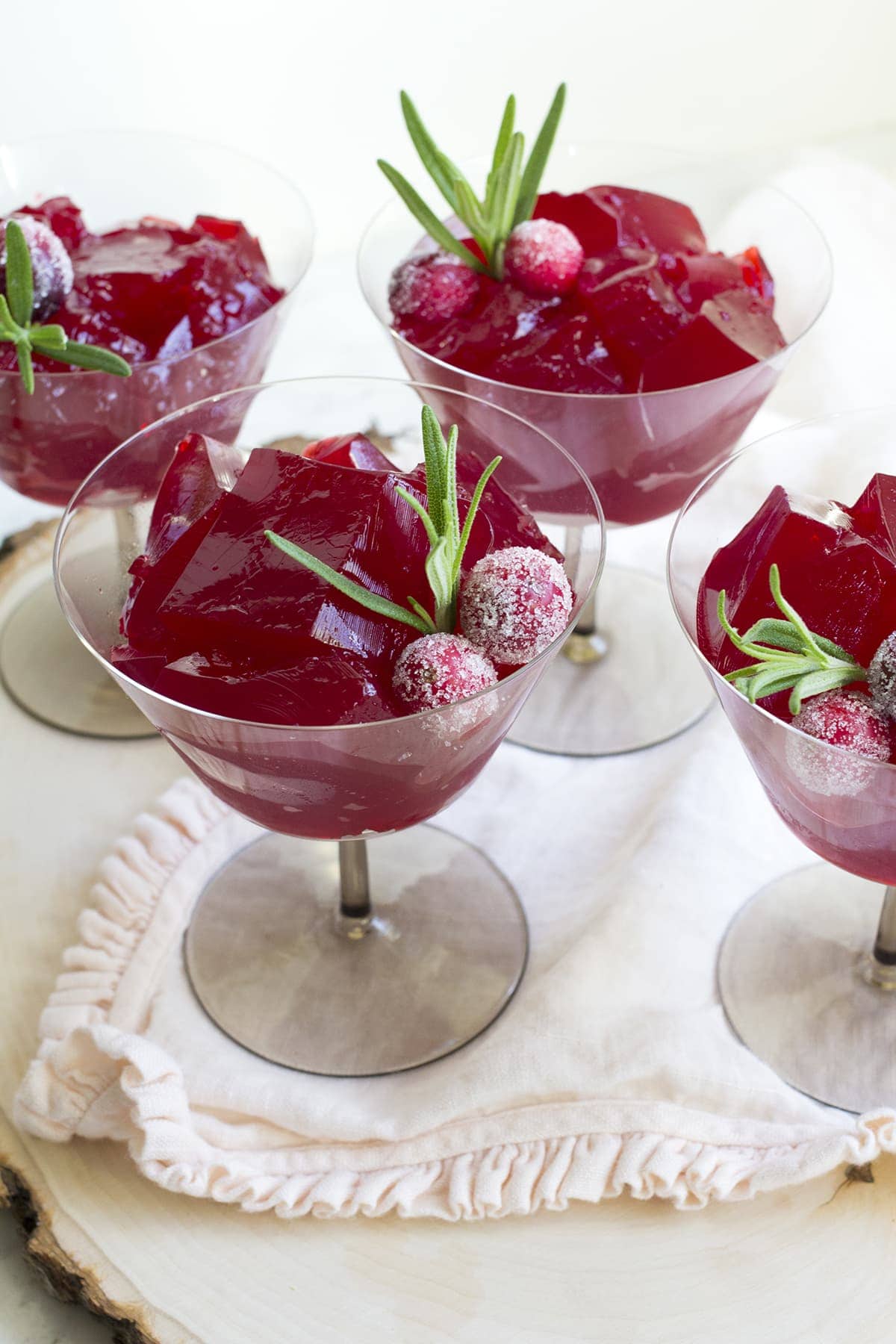 Cranberry Jello Salad
This dessert starts with a box of raspberry jello dressed up with cranberry juice cocktail and your favorite bourbon. I used Maker's Mark but you can use any Bourbon or Whiskey you enjoy! The flavor is sweet with a punch of bourbon flavor and a subtle tartness from the cranberry juice. It's jiggly and fun, like all good jello should be, but also elegant when topped with little sugared cranberries and a sprig of fresh rosemary.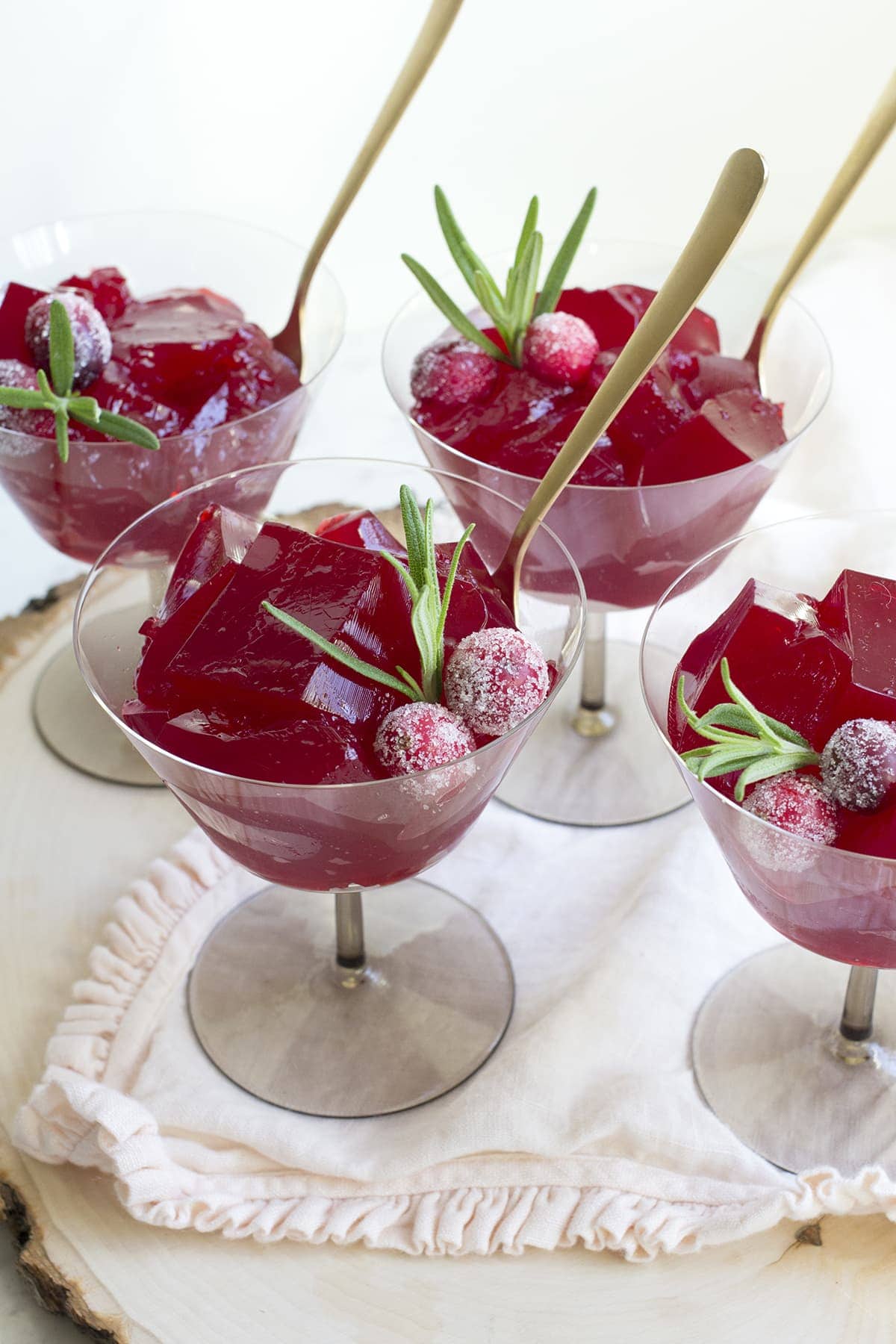 So about those sugared cranberries...have you ever made them? I'm only slightly in love with these sparkly berries. They're easy to make and can be used in lots of festive ways during the holidays from cocktail garnishes to cake or even pie toppers. Here's how I make them...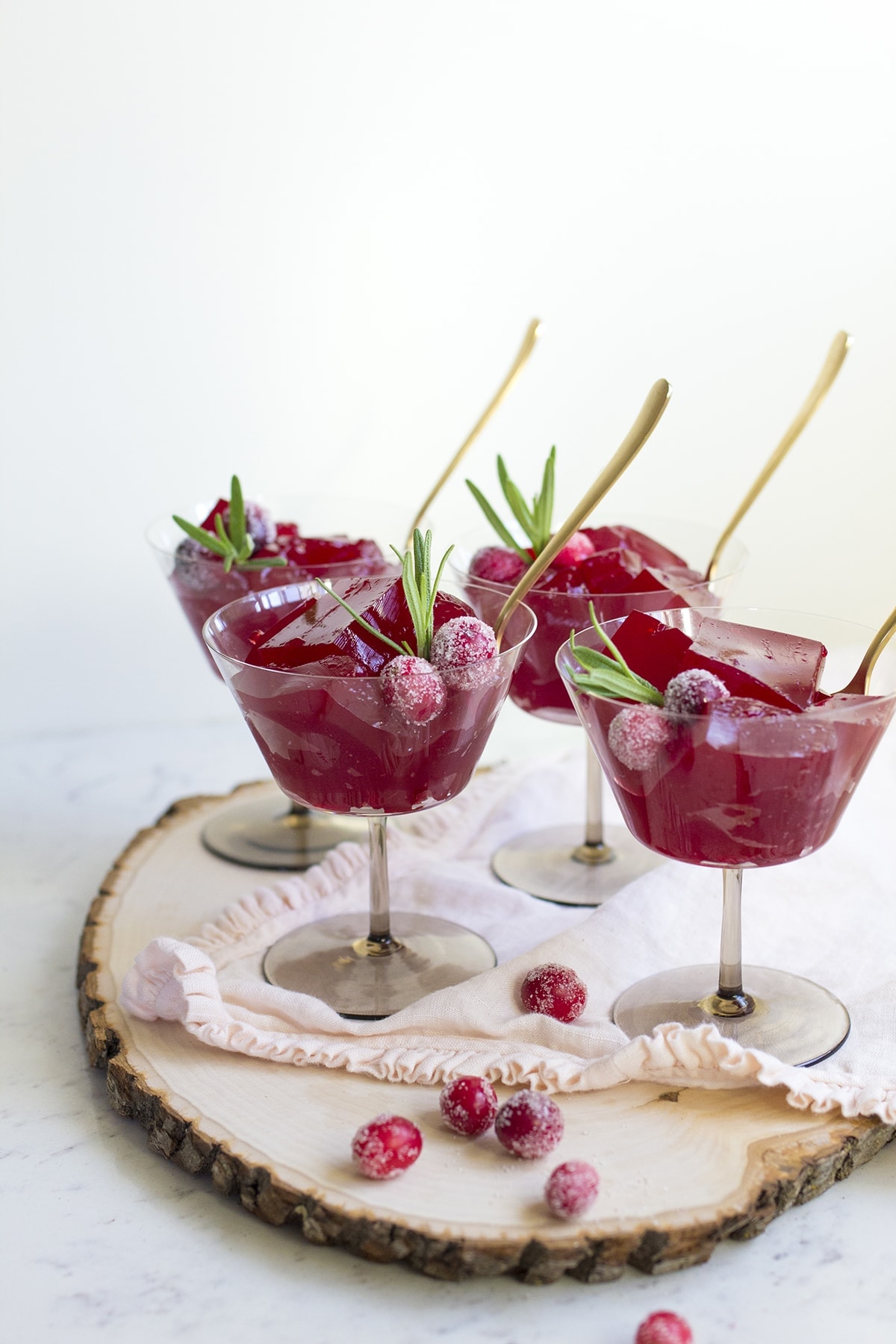 Sugared Cranberries: Make a simple syrup by combining 1 cup of sugar and 1 cup of water in a small pot. Cook over medium heat stirring until sugar is dissolved. Remove from heat, allow syrup to cool slightly, and then stir in one bag of fresh (washed) cranberries. Stir until all cranberries are coated. Remove cranberries with a slotted spoon to a cooling rack and allow to dry completely. Once the cranberries are dry (and very sticky) roll in white sugar. Snack on, garnish with, and enjoy!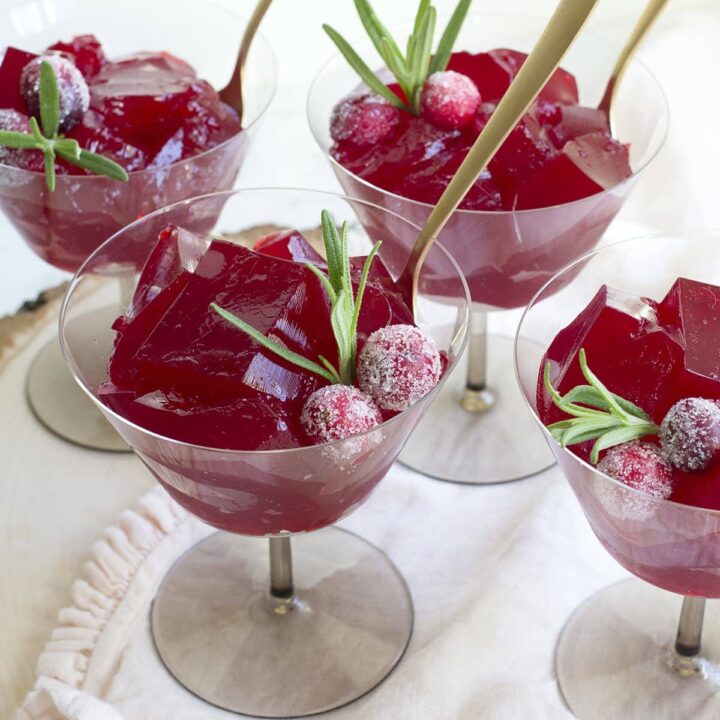 Bourbon Cranberry Jello
This cranberry-raspberry jello spiked with bourbon and
garnished with sugared cranberries is perfect for Thanksgiving!
Ingredients
1 - 6oz box Raspberry Jello
½ cup Bourbon
3 ½ cups chilled Cranberry Juice Cocktail, divided
Sugared cranberries, for garnish
Rosemary sprigs, for garnish
Instructions
Empty jello package into a 9x13" glass pan.
In a small pot heat 2 cups of cranberry juice cocktail just
until it boils. Remove from heat and pour over jello mix stirring until fully
dissolved.
After the jello is dissolved, stir in ½ cup bourbon and
remaining 1 ½ cups of chilled cranberry juice.
Allow jello to set overnight in the refrigerator until firm.
To serve, cut into squares and scoop into cocktail glasses
or bowls.
Garnish with sugared cranberries and a sprig of rosemary.
Cheers!


Save