Happy Friday, friends! It's hard for me to believe that it's already February. My brand new 2016 planner is sitting (barely touched) on the coffee table and all of my new year's resolutions and good intentions are still buzzing around in my head…landing once in a while in my consciousness just long enough to make me feel slightly silly for ever making them. So, I'm calling January a wash. I'm giving myself a break, a baby break that is! Because to say that getting anything done with twins is challenging would be the understatement of 2016…hey, maybe I'll write that in my planner as an inspirational quote.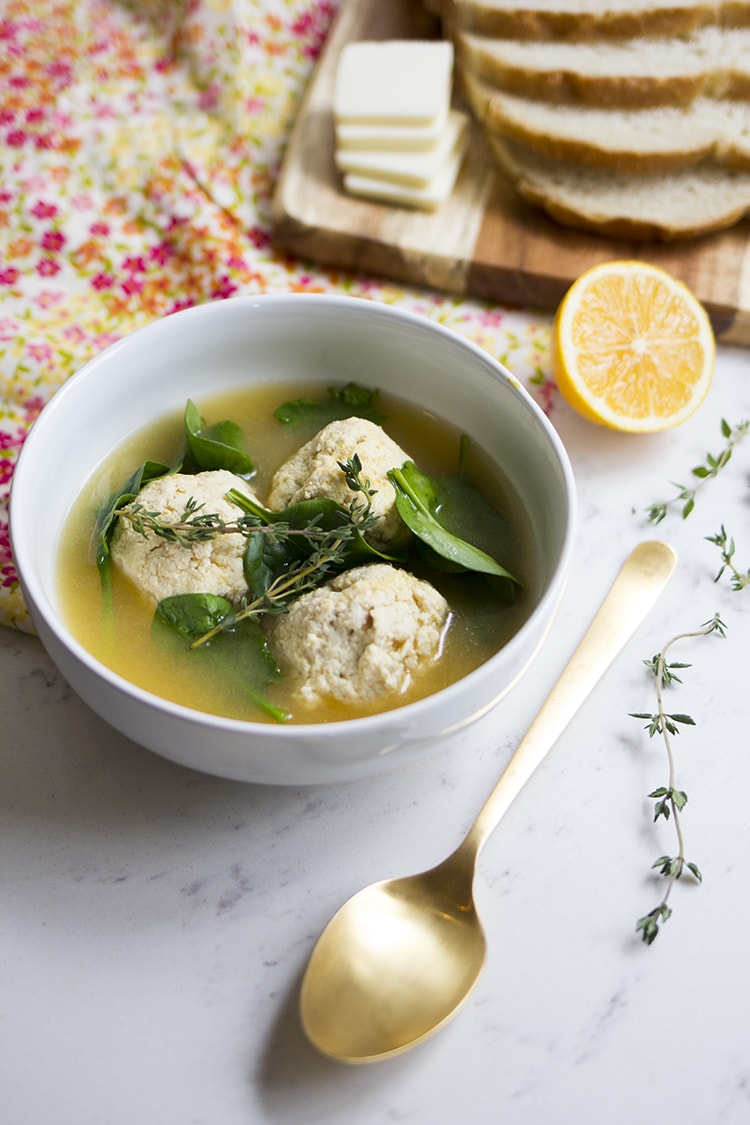 However, a promise is a promise and last weekend I promised all of you that I would share the recipe for the Chicken Ricotta Meatballs I posted over on Instagram. So here it is, just in the nick of time!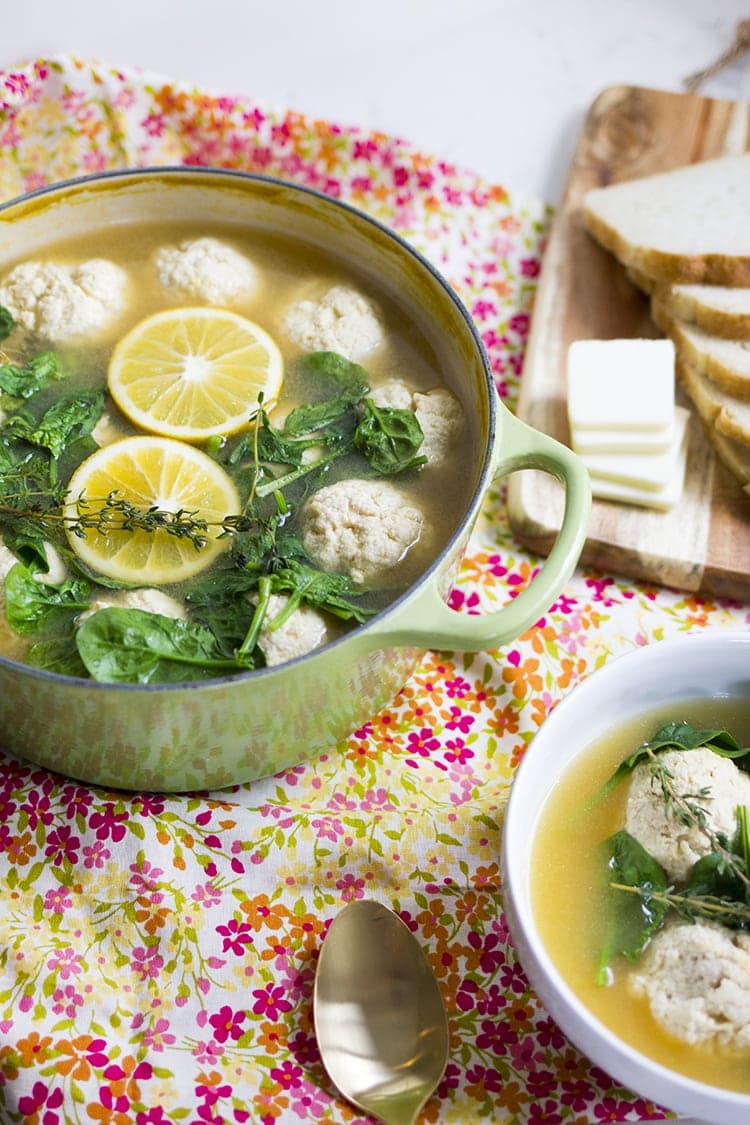 This recipe is one of Jason's absolute favorites and I've been making it for him for years now! It's so simple and open to lot of interpretation and tweaking if you are so inclined. Creamy ricotta cheese is mixed with ground chicken (or turkey) a few simple seasonings and dropped into a lemony broth to cook.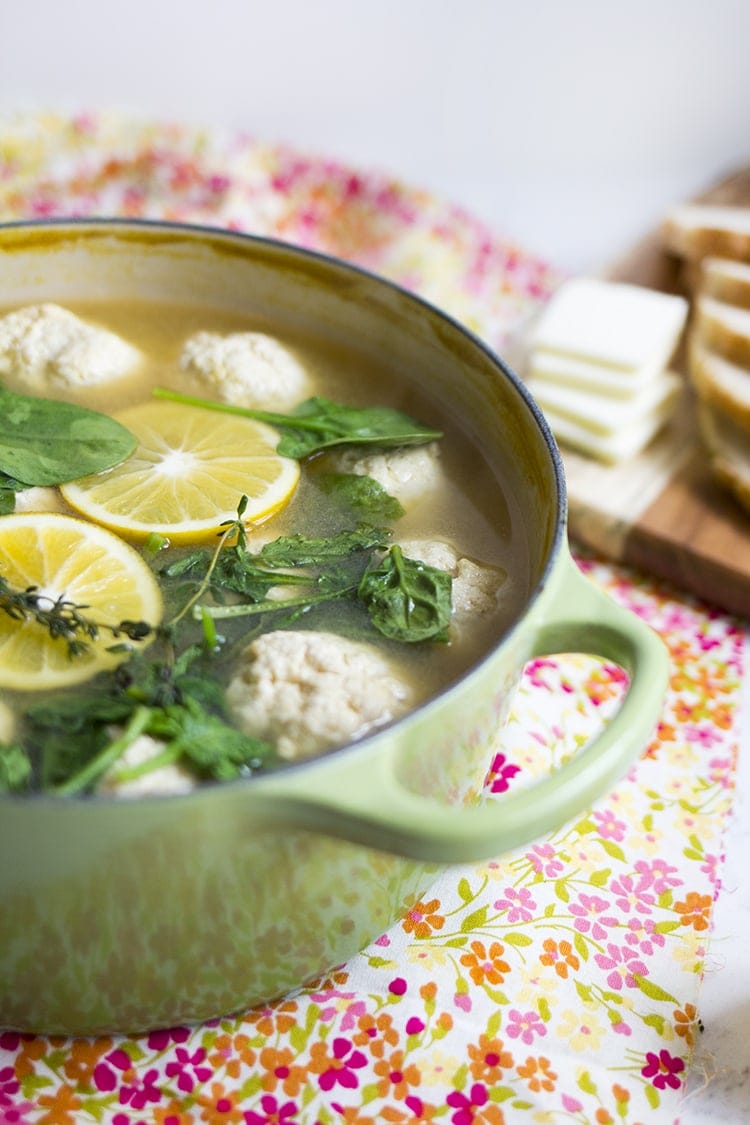 Then spinach is quickly stirred in just before serving and you have fluffy, cheesy delicious meatballs and a flavorful broth ready to be sopped up with a hunk of bread. It's pretty amazing.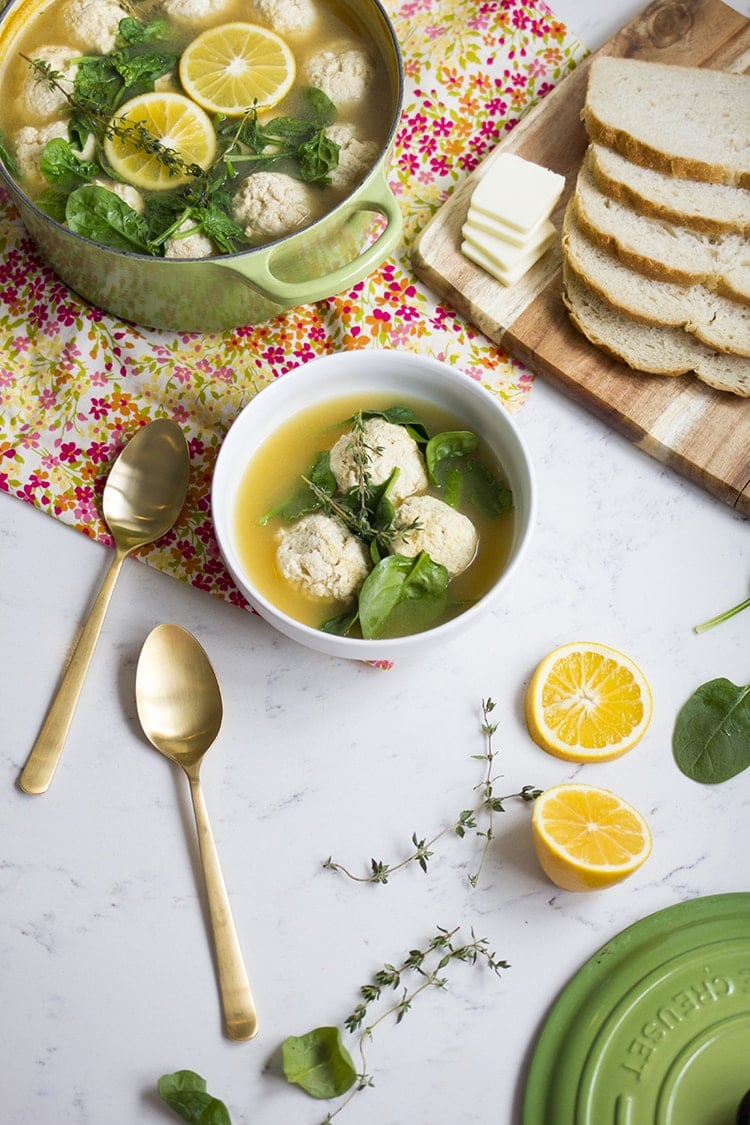 When I have time I make the chicken broth myself by sautéing a few veggies, a leftover rotisserie chicken, and broth until it's really flavorful. But by all means, you can simply use a box of really good store-bought chicken stock and that will work just as well. However, if you want to enjoy this as more of a soup, I recommend doctoring it up a bit!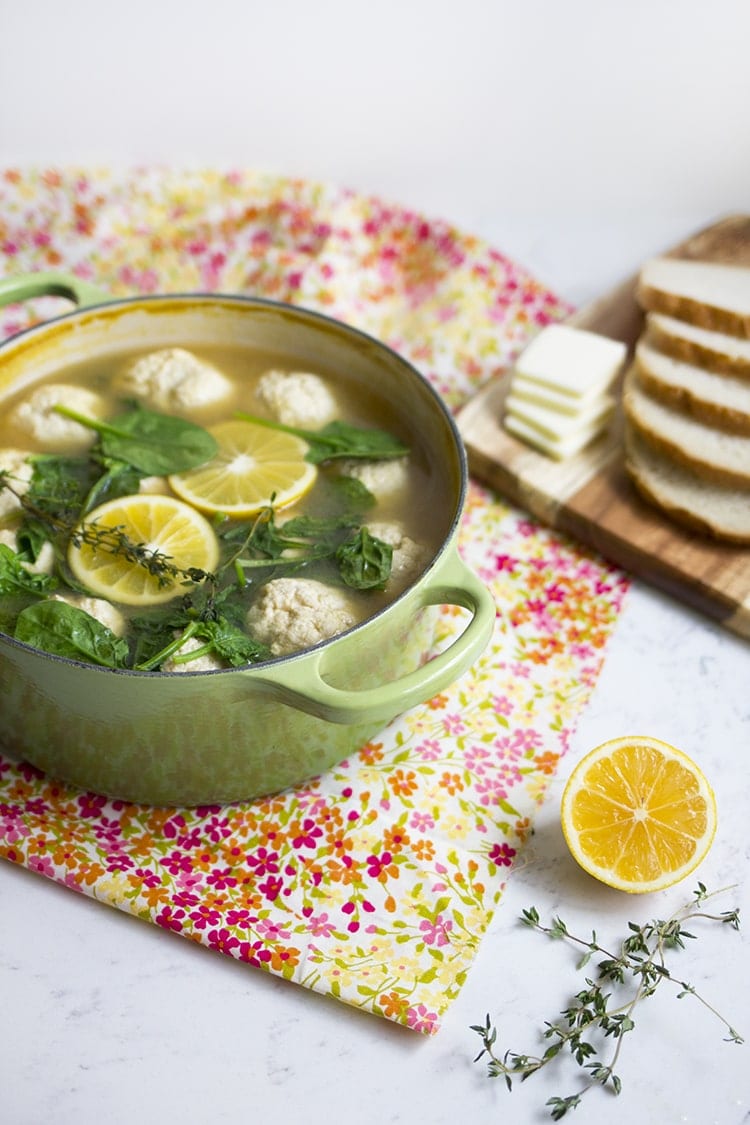 So, here's the recipe! I hope you will try it, love it, make it again and again and then come back and let me know what you think. So, what are your plans for the weekend? What recipes are you planning to make?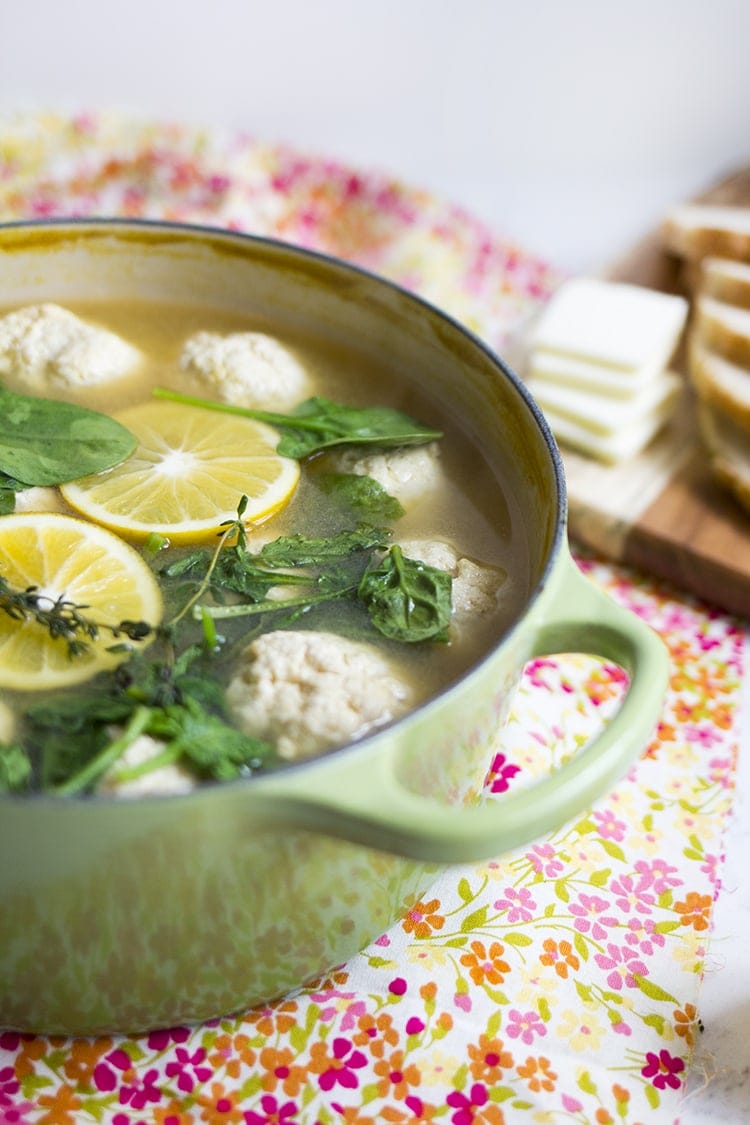 Chicken Ricotta Meatballs in Lemon Thyme Broth
2016-02-04 22:17:40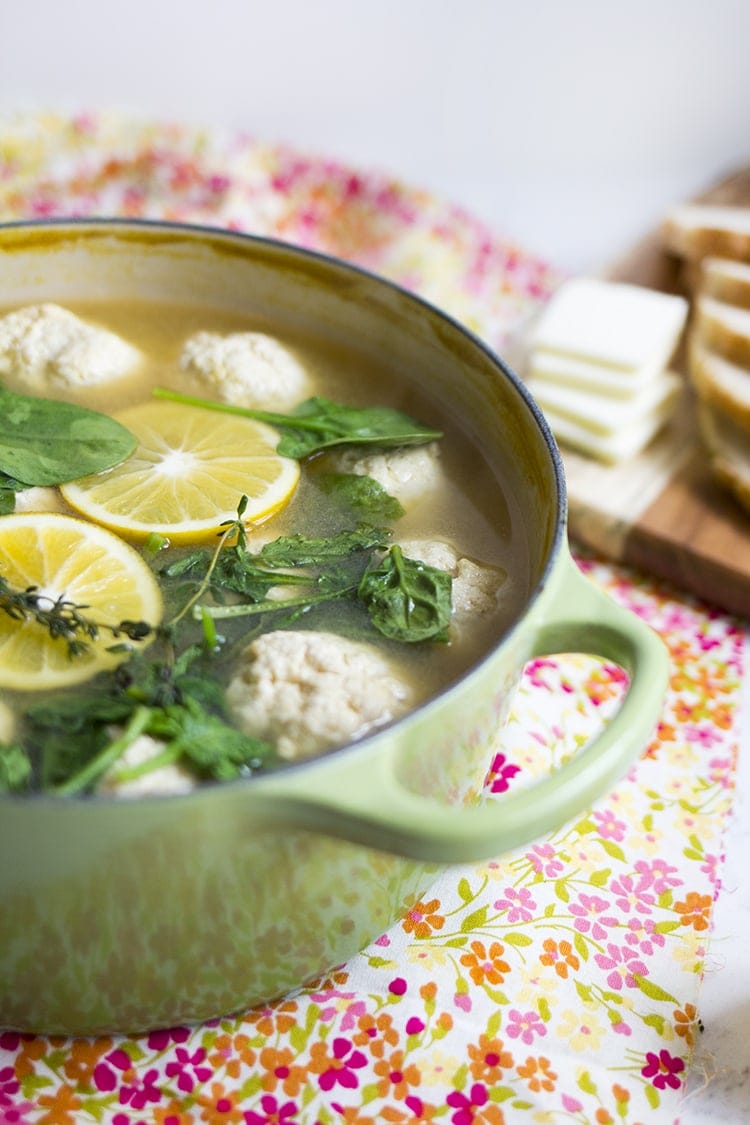 Serves 6
Ingredients
1 pound ground white-meat chicken
2 cups part-skim ricotta
1/3 cup grated Parmesan
1 large egg
1 1/2 teaspoons coarse salt
Ground nutmeg
4 cups (32 ounces) low-sodium chicken broth
4 cups (32 ounces) chicken stock
1 lemon, zest peeled off in wide strips, plus lemon slices for serving
juice of one lemon
3 sprigs fresh thyme
1 bag (6 ounces) baby spinach
Instructions
In a large bowl, mix chicken with ricotta, parmesan, egg, salt, and pinch of nutmeg until thoroughly combined. Refrigerate until ready to use. *Don't skip the nutmeg! It's the secret ingredient.
In a large Dutch oven or heavy pot, combine broth, stock, lemon zest, lemon juice, and thyme and bring to a simmer. Season to taste with salt and pepper and more lemon juice if desired.
Using a spring-loaded 1/4-cup ice-cream scoop or two large spoons, drop meatball mixture into broth (you should have 18 meatballs). Simmer gently until meatballs float and are cooked through, 10 to 12 minutes. Just before serving, add spinach to broth and let wilt; garnish soup with lemon slices.
Adapted from Martha Stewart
Freutcake https://www.freutcake.com/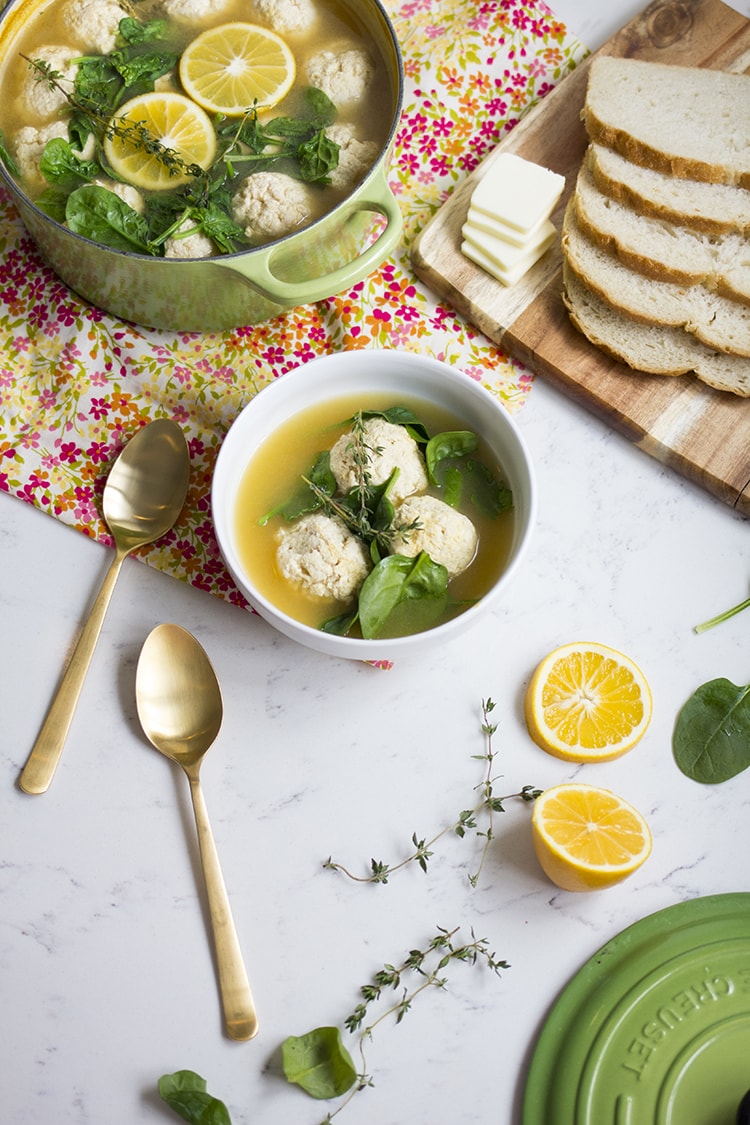 photos by Leah Bergman