It's been raining here in Los Angeles all week long which means It might as well be my birthday. I'm pretty sure I'm in the minority of people who live for rainy days. Give me all of the gray skies and thunder storms and chances to wear a coat and rain boots, I'm good with all of that.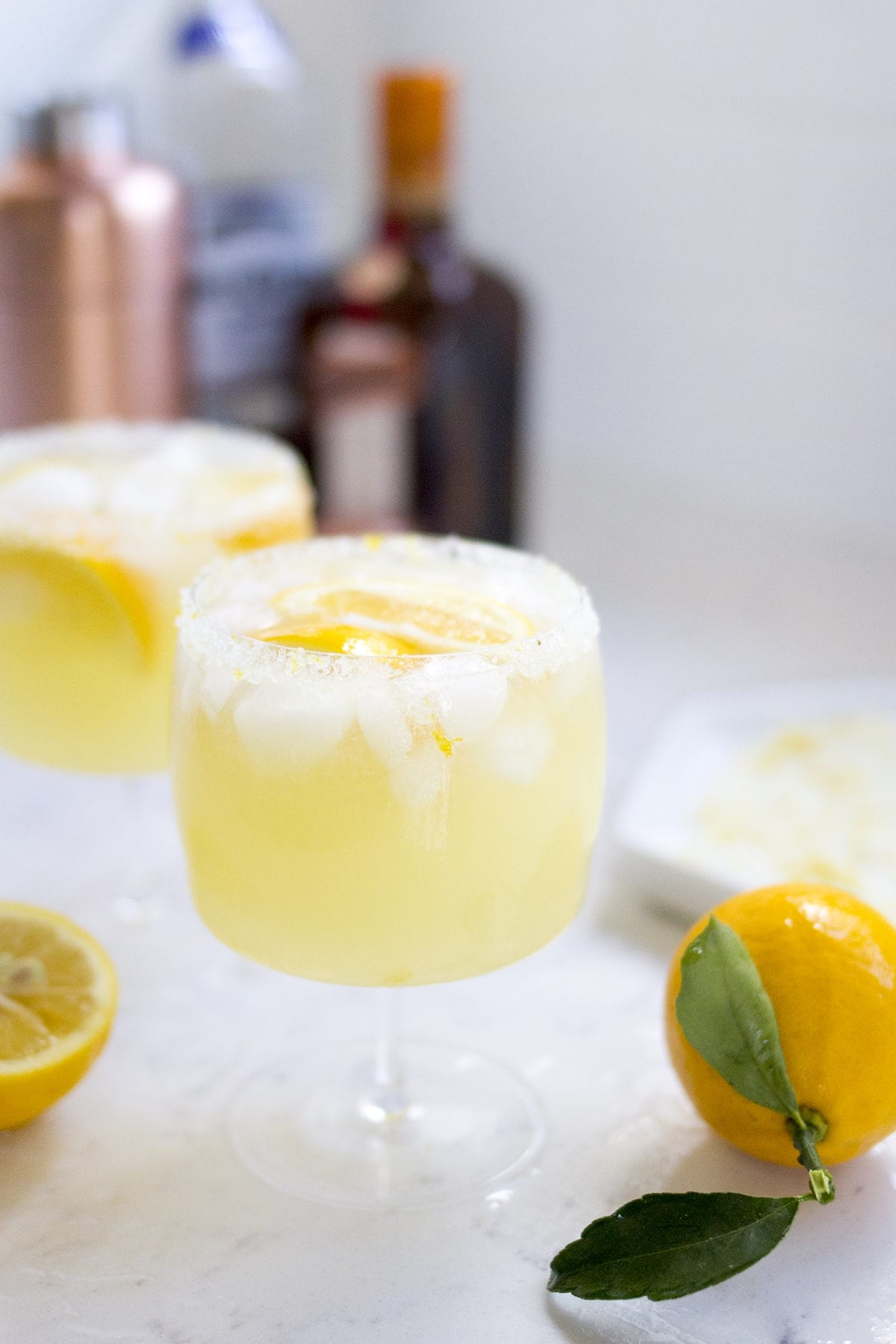 As for the rain, it started falling pretty steadily around 4 am yesterday and by the time I was up and looking out our bedroom window, there was standing water surrounding my Meyer Lemon Tree. But no amount of rain, or mud, or standing water could keep me from those lemons when I had plans to make Meyer Lemon Margaritas.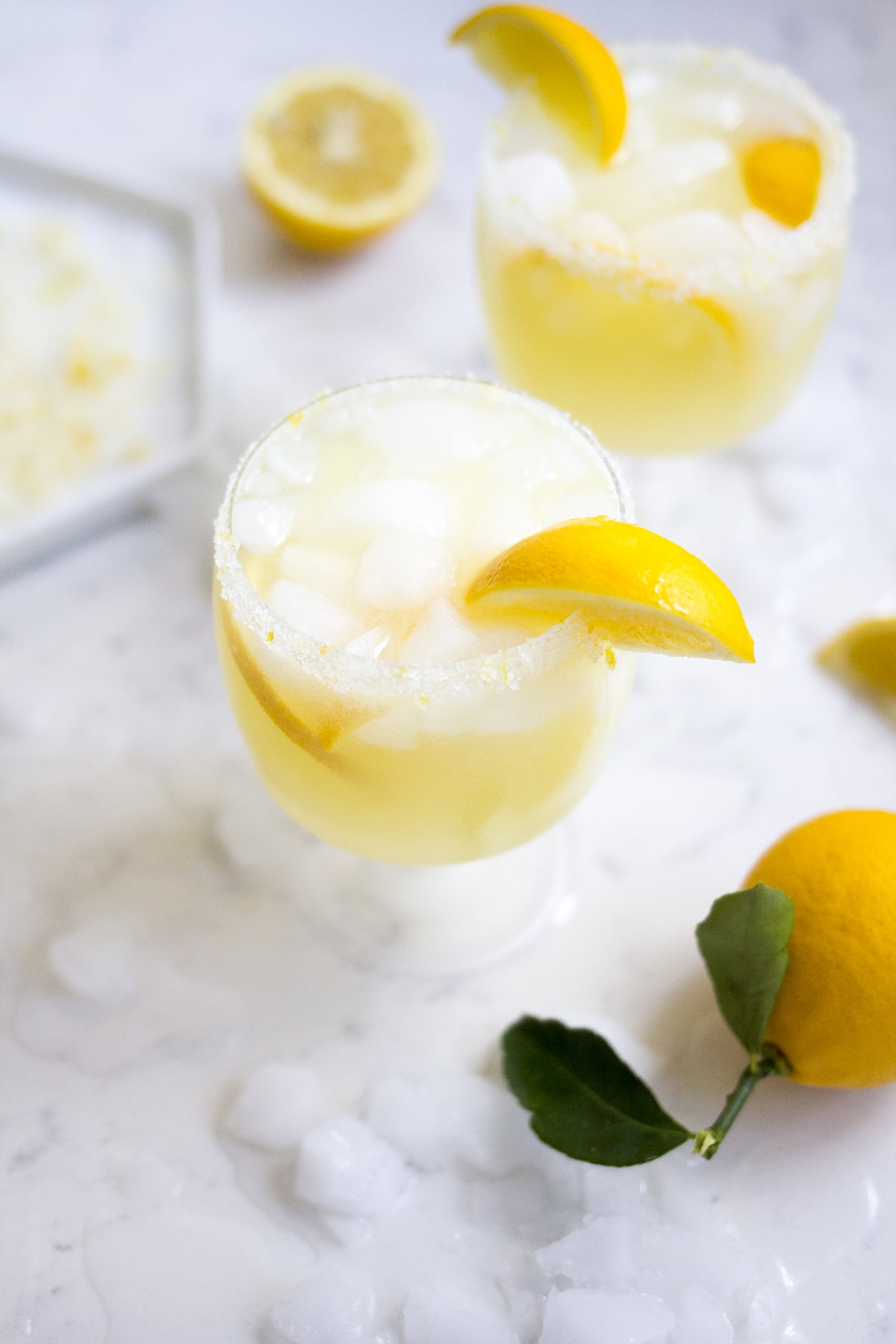 You see, I've had it in my head that Meyer Lemons would make a killer margarita, and by George, I was right! Ha! Does anyone say "by George!" Who am I?! Anyway, the juicy, sweet, almost orangey flavor of Meyer lemons makes such a delicious cocktail. I added in just a splash of simple syrup to help with the sweetness but you could always skip it.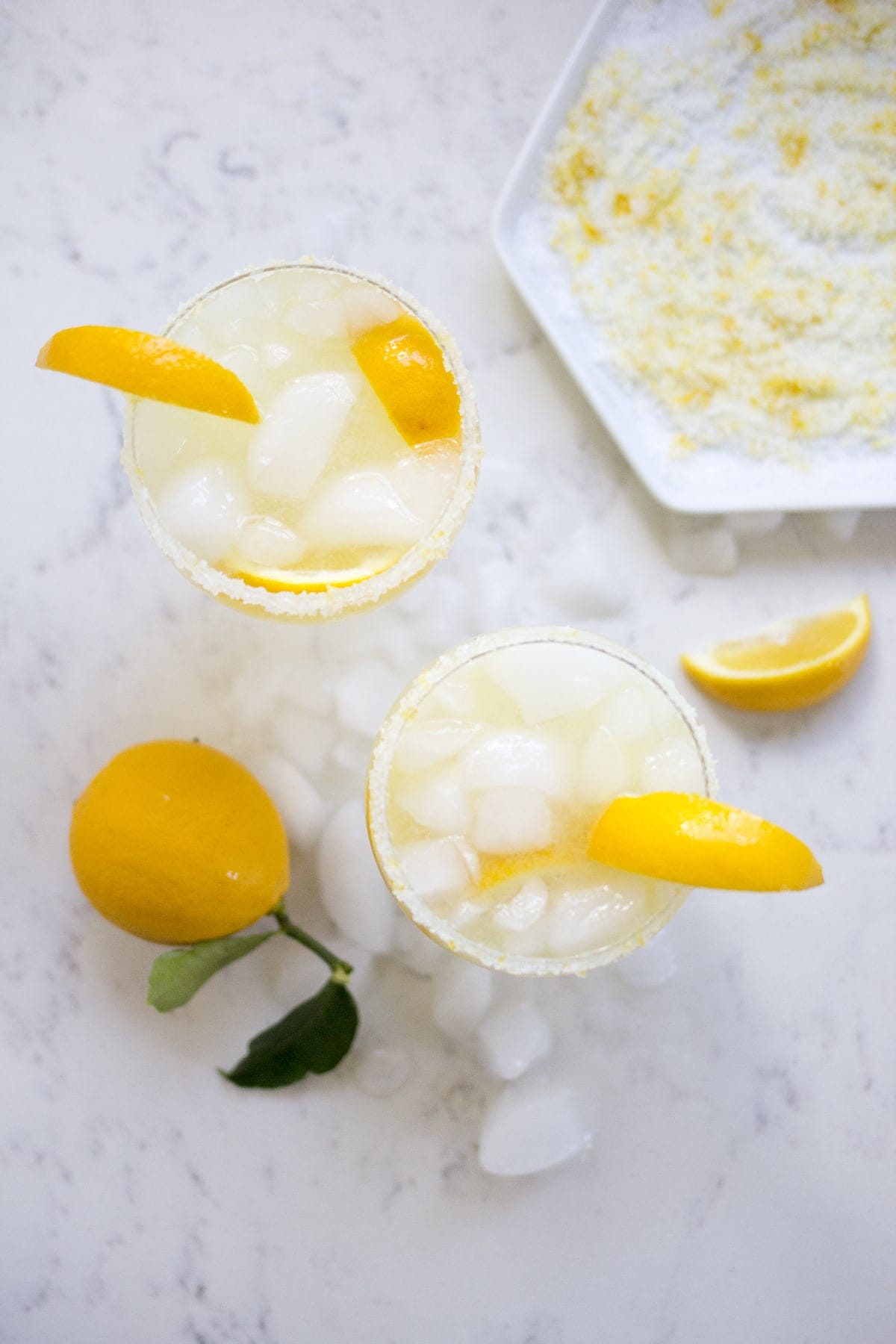 I rimmed the glasses with a combo of kosher salt, sugar and meyer lemon zest, all mixed together until it was a sweet and salty lemon sugar. Just further proof that margaritas deserve to be made year round…because nothing goes better with a gray and rainy winter day than sunny Meyer Lemon Margaritas!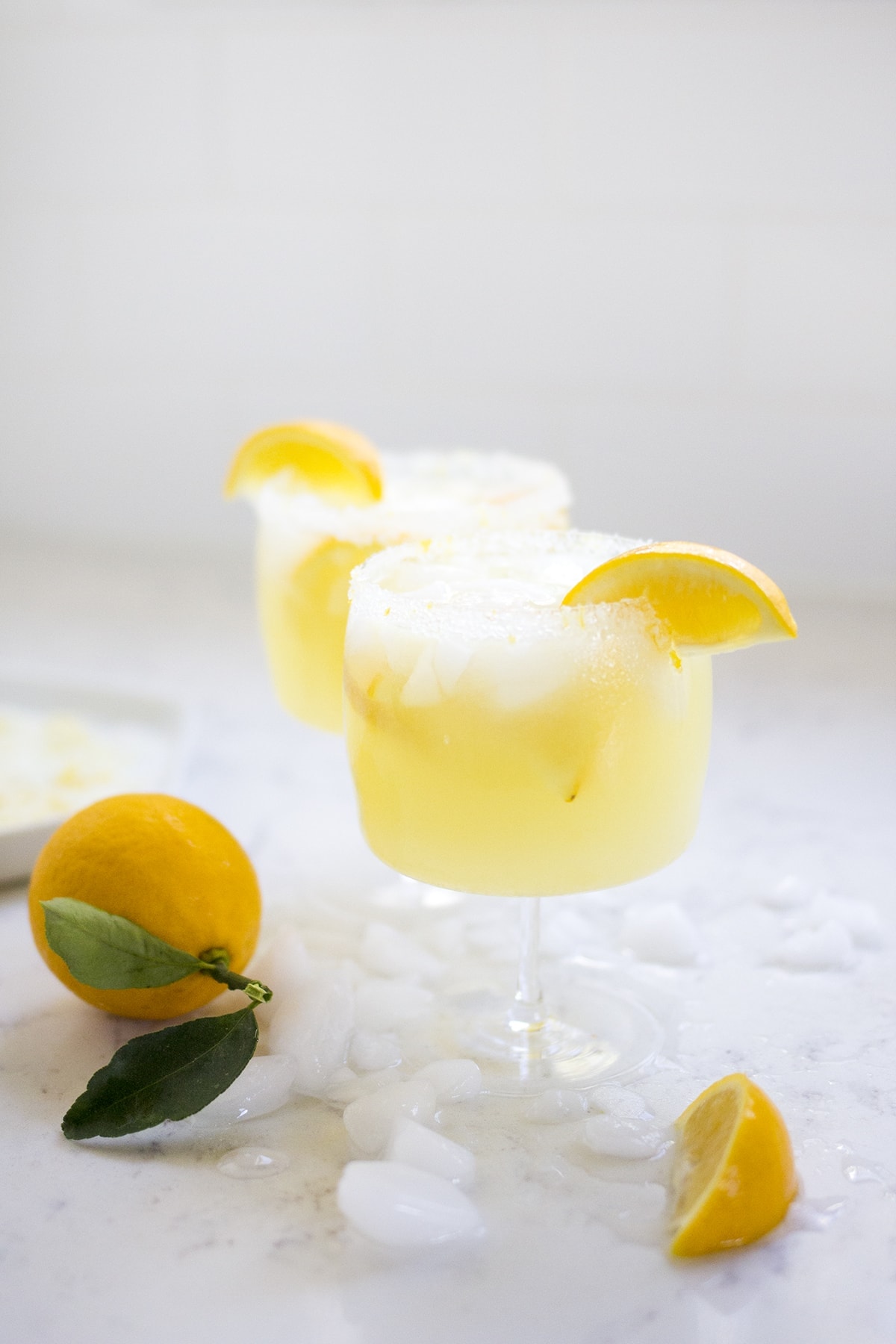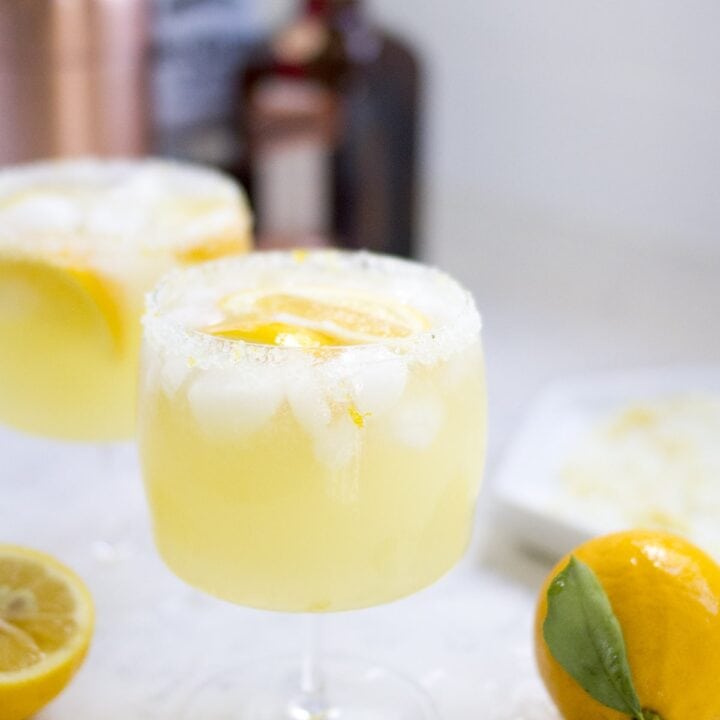 Meyer Lemon Margaritas
Meyer lemon margaritas with a salted sugar rim.
Ingredients
2 oz silver tequila
1 oz Cointreau
2 oz freshly squeezed Meyer Lemon Juice
½ oz simple syrup (optional)
Mixture of sugar, kosher salt and Meyer lemon zest for the rim.
Instructions
Rim glasses with lemon, sugar and salt mixture. Fill with ice.
In a cocktail shaker filled with ice, combine tequila, Cointreau, lemon juice and simple syrup. Shake until well chilled. Strain into prepared glasses and garnish with slices of Meyer Lemon.
Save