Hi all!! I'm Eden, from Sugar and Charm, and I'm so happy to be sharing a delicious (and super easy!) apple cider cocktail with you today! First, let me go off topic real quick and tell you a little story about how Leah helped me tremendously!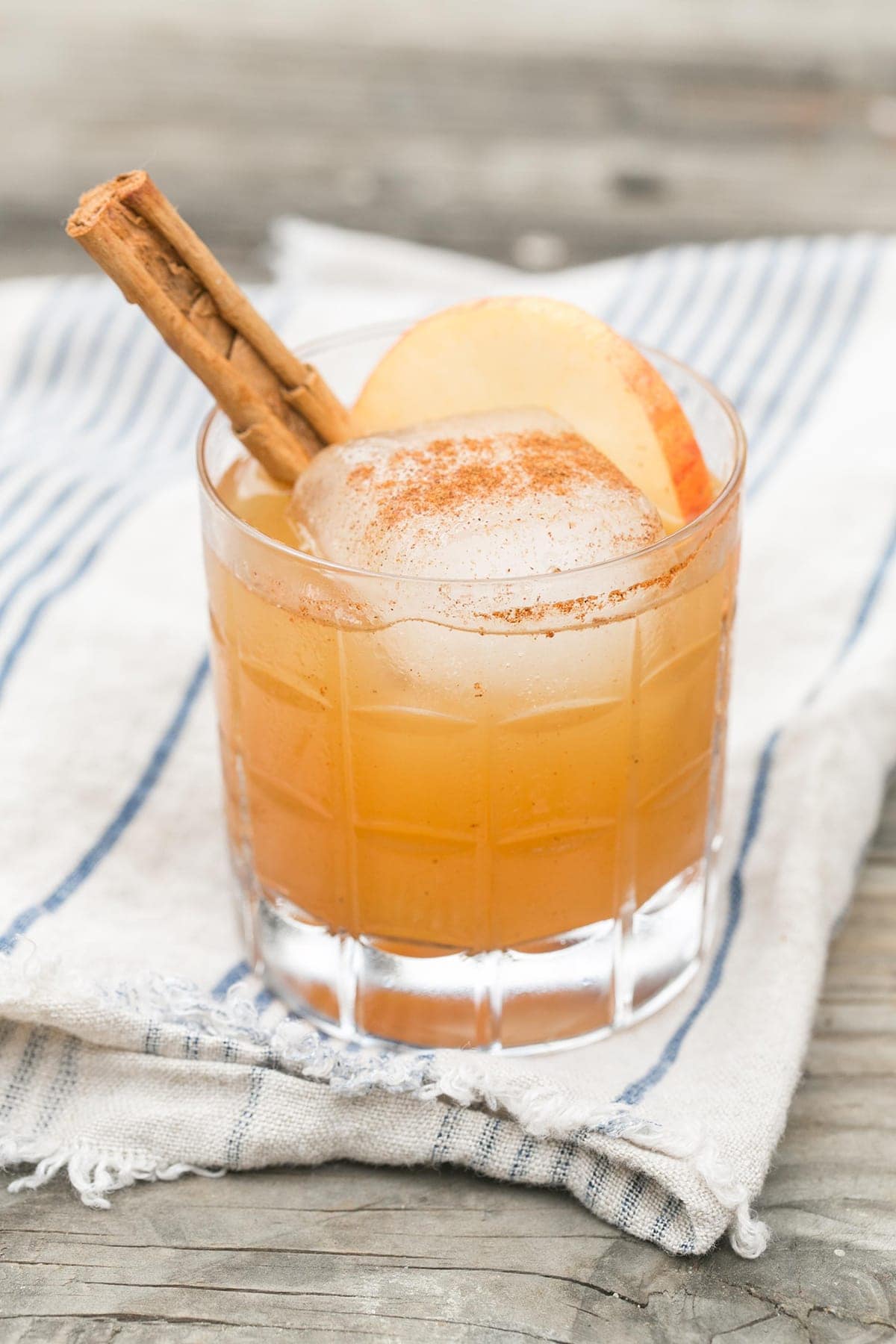 Last year Leah showed up on time (haha) to my baby shower and in my pregnant craziness, we were running very behind… I still needed to do my hair and makeup and I desperately needed someone to help finish our slightly complicated cocktail punch recipe.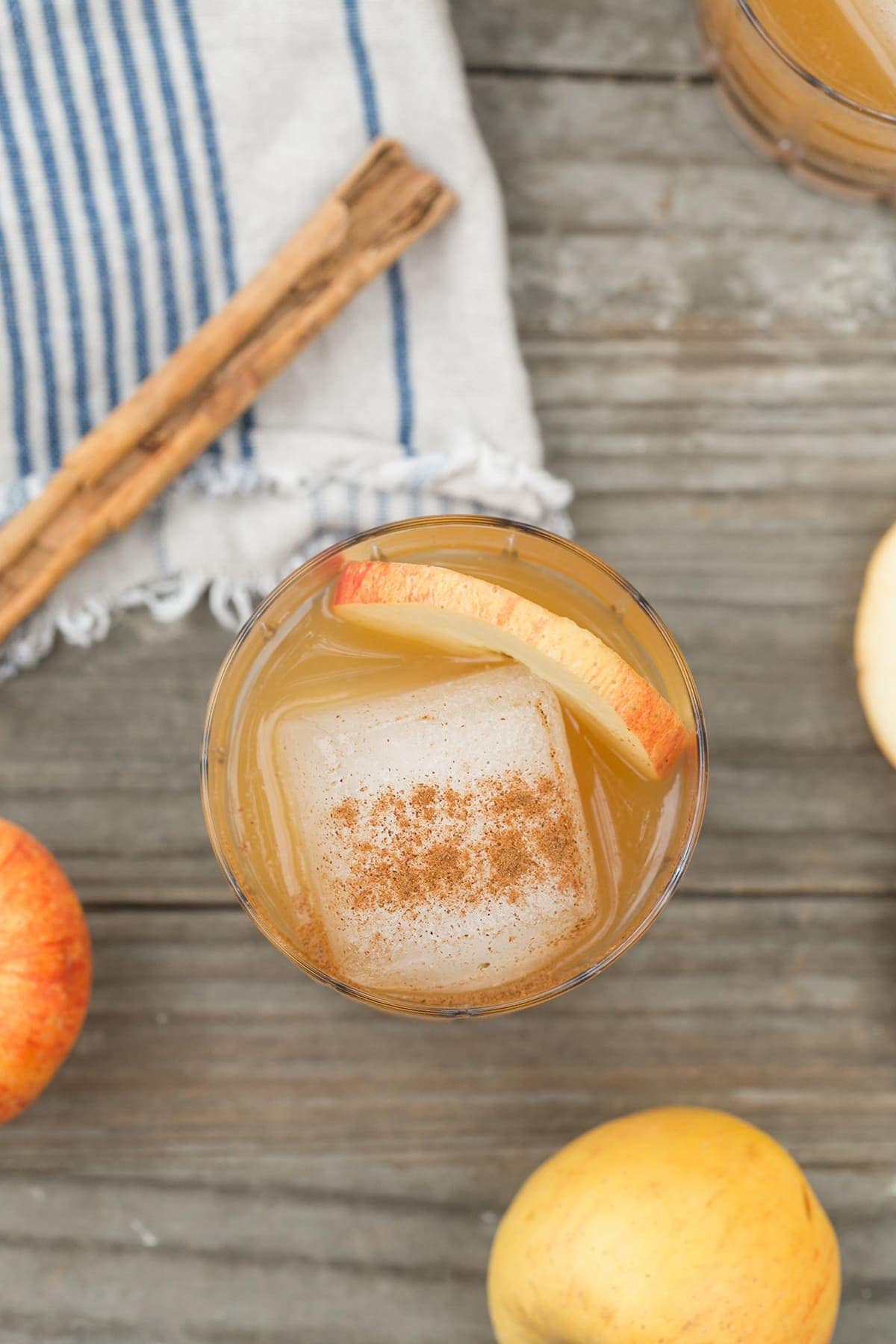 Usually when a guest offers to help I always decline so they can relax, but I actually needed the help and obviously knew I could trust my cocktail connoisseur friend, Leah! So in her perfect little dress and high heels, she jumped in and squeezed every lemon, mixed, poured and finished the punch right before everyone showed up. A cocktail upon arrival is a must for me, so I'm forever grateful for Leah's kindness and mixology skills!! Thanks girl!!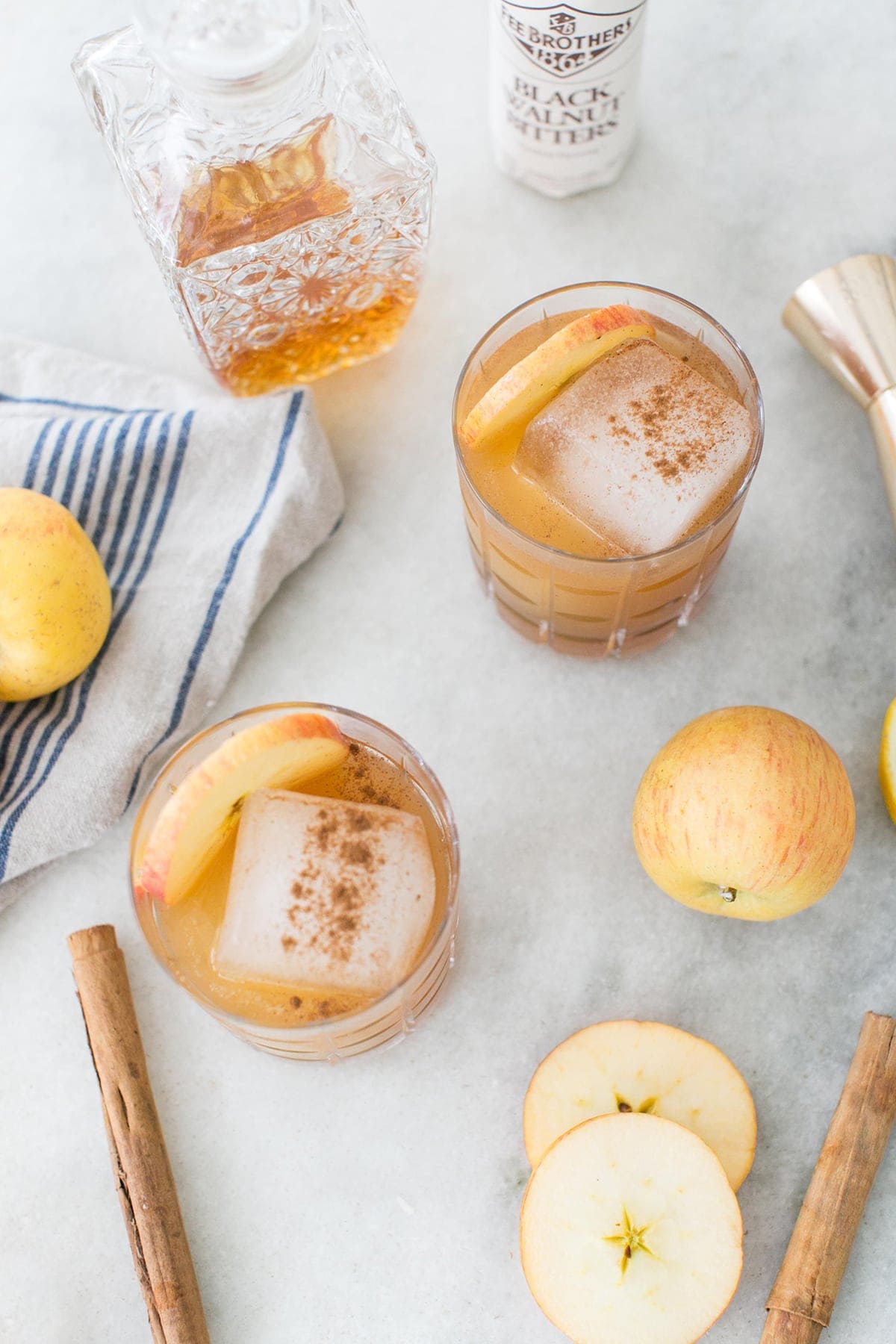 Okay - back to the cocktail…this one is simple, but has all the fall flavors you want in a drink. I used tequila in it to switch it up, since most fall apple cocktails have bourbon in them. I really love how this Apples and Tequila Cocktail turned out and the bitters give it the perfect kick! There is nothing better than sipping a festive cocktail at the end of a crisp fall day. Cheers and enjoy!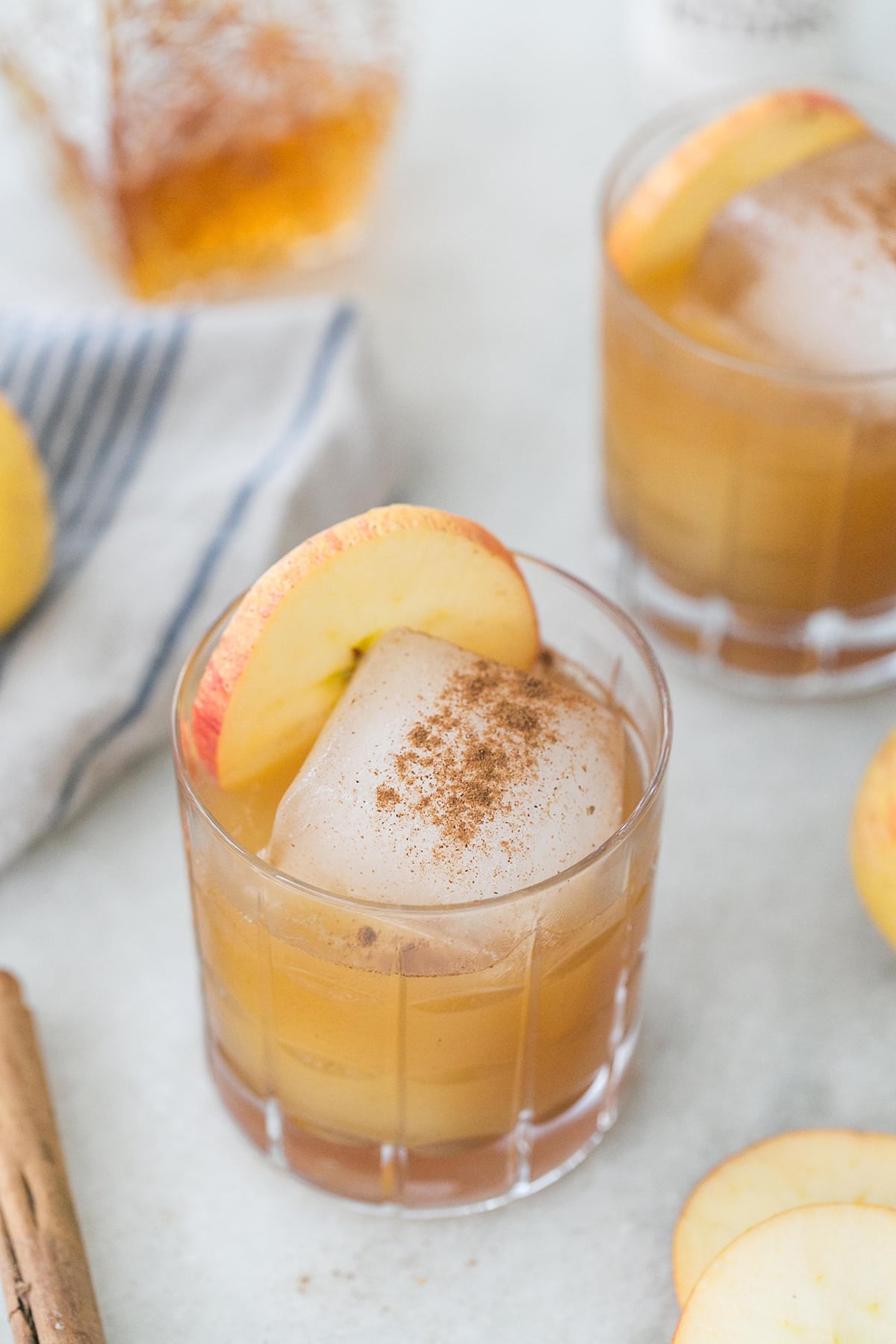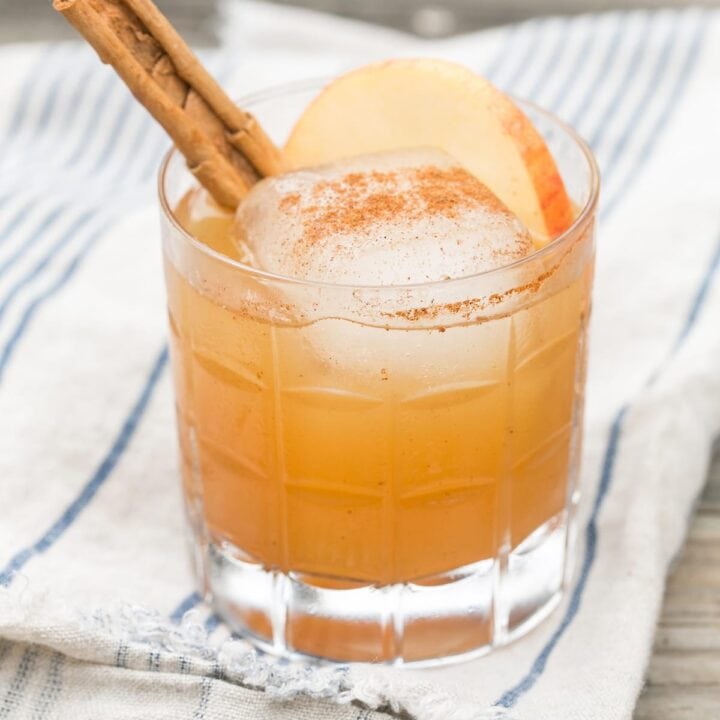 Apples and Tequila Cocktail
Ingredients
1 ½ ounces reposado tequila
2 ounces apple cider
½ ounce lemon juice
½ ounce agave
Dash walnut butters
Sprinkle of cinnamon
Instructions
Combine the ingredients into a shaker with ice and shake for at least 20 seconds. Strain over a large ice cube and enjoy!