Boozy Cherry-Vanilla ice cream floats anyone? With Independence day upon us, I thought it only appropriate to share a fun and festive All-American treat, crowd pleasing enough to serve at your holiday barbeque but simple enough to make all summer long.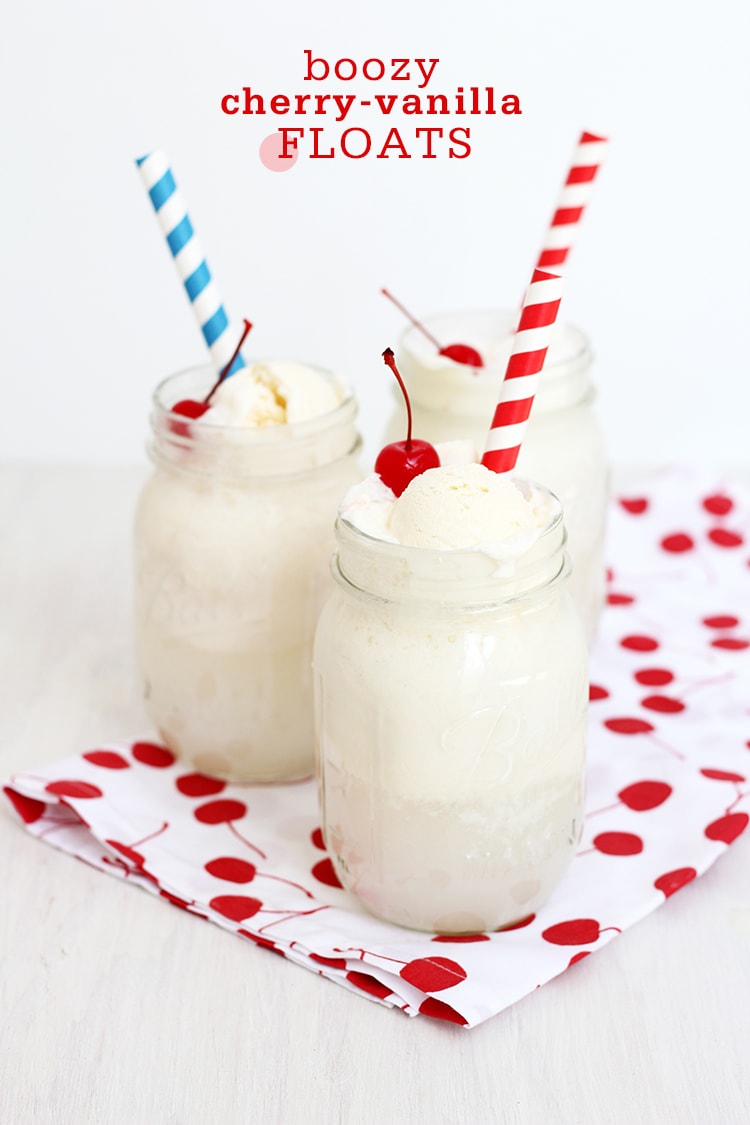 When DRY Soda asked me to create a cocktail recipe using their new DRY Cherry Soda, my mind immediately went to boozy ice cream floats! Call me a kid at heart but nothing, and I mean nothing, pairs better with soda than ice cream. Something about that foamy, creamy, fizzy quality of an ice cream float gives me butterflies in my stomach. It reminds me of being a kid slurping the last bits of my soda and eating globs of foaming ice cream by the spoonful.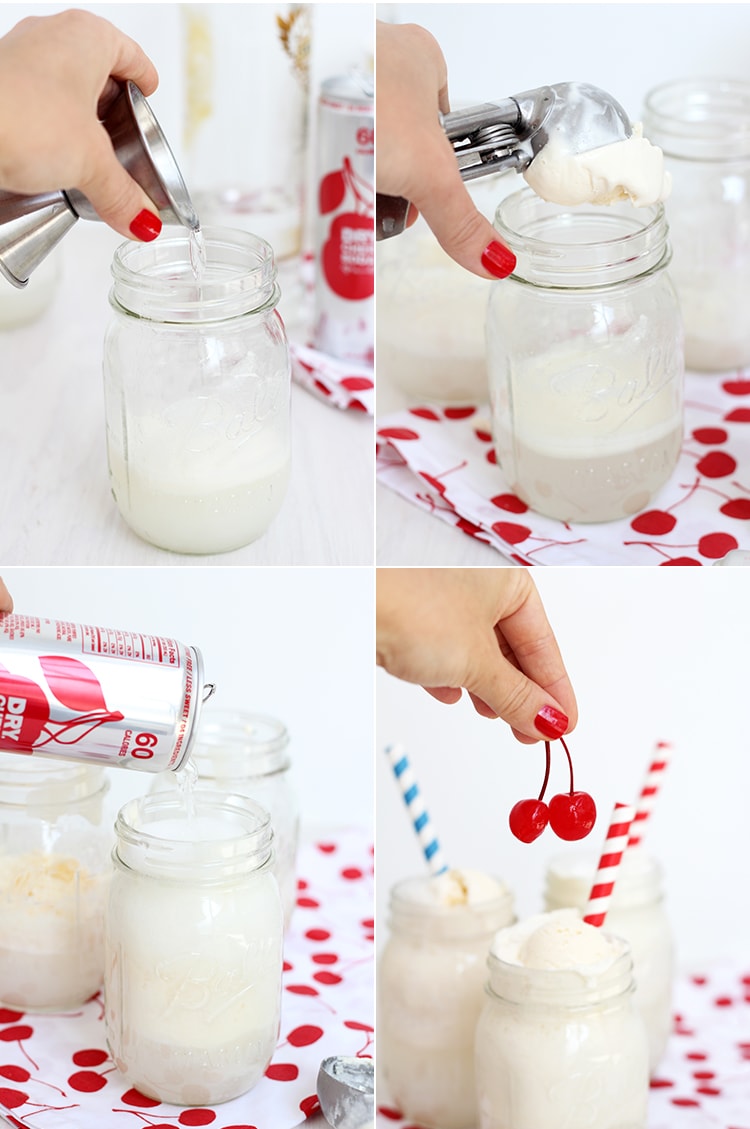 Now as a grown-up kid, it's still fun to indulge in these sorts of treats especially when it's made alcoholic with a hearty splash of vanilla vodka! Trust me, your friends are going to freak over these grown-up dessert cocktails! While DRY Cherry Soda is their most popular flavor, DRY Soda has lots of all natural better-for-you flavors perfect for boozy floats like DRY Vanilla Bean and Blood Orange sodas. Just a tip, the Blood Orange mixed with vanilla ice cream and vodka tastes like a 50-50 bar. YUM! Which combination would you choose?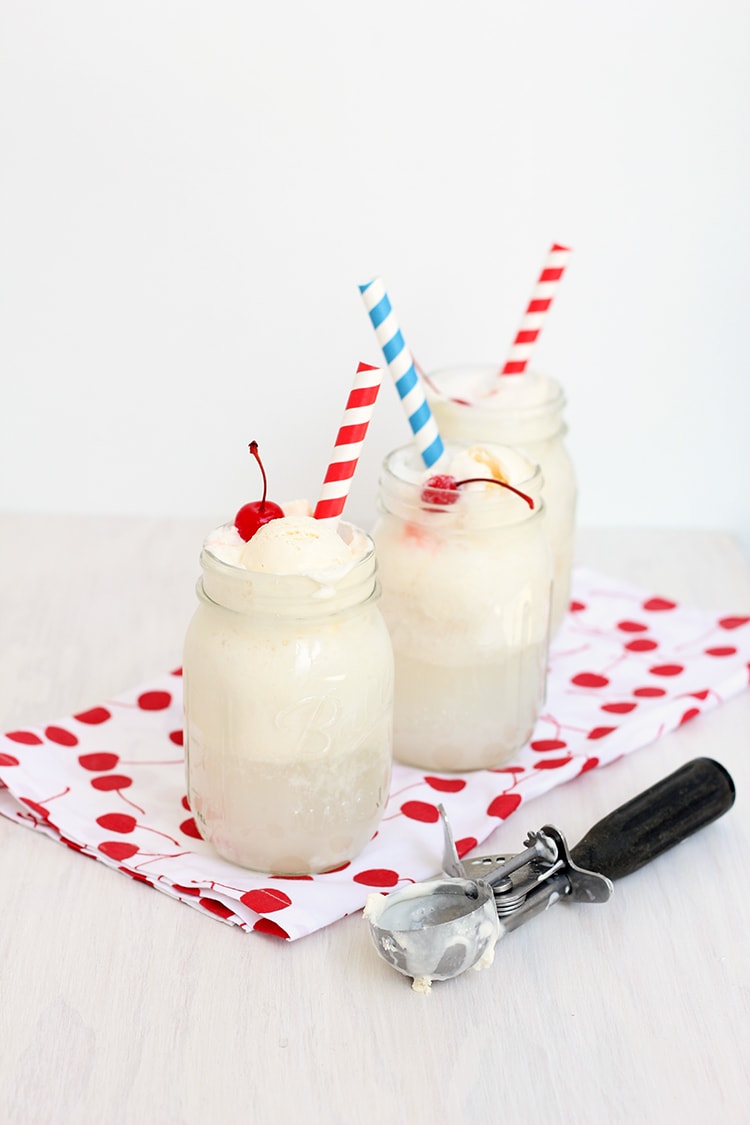 Boozy Cherry-Vanilla Ice Cream Floats
makes 4
4-120z cans DRY Cherry Soda
pint vanilla ice cream
vanilla vodka ( you could also use plain vodka)
maraschino cherries, optional for garnish
4-8oz mason jars
large straws
Directions:
1. In the bottom of each mason jar, stir together 1 Tbs ice cream and 2-3 tablespoon of DRY Cherry Soda.
2. Add 2 oz of vodka to each mason jar and stir to combine.
3. Add 2 scoops of vanilla ice cream to each jar.
4. Slowly fill with DRY Cherry Soda, garnish with a maraschino cherry and a straw. Cheers!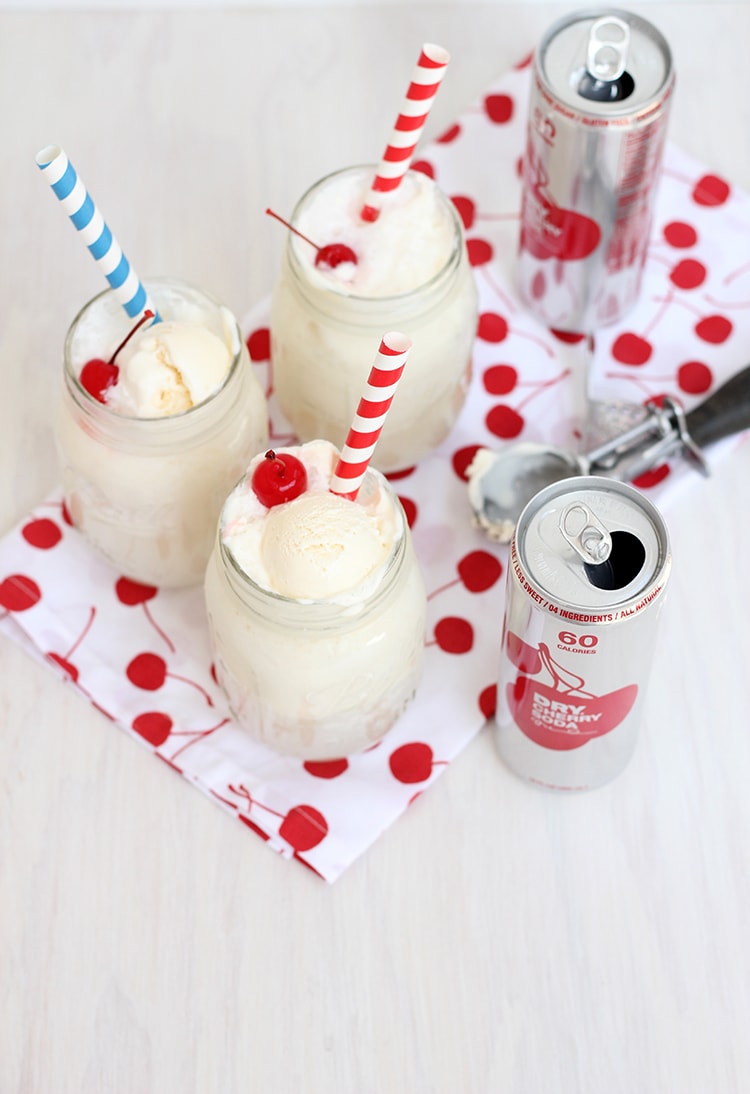 photos by Leah Bergman
Disclosure: This post is sponsored by DRY Soda but all opinions expressed here are my own. DRY is soda for everyone. Created especially to be a less sweet soda, DRY has just four all natural ingredients and is sweetened with a minimal amount of pure cane sugar. DRY contains ¼ to ⅓ of the sugar and calories of traditional sodas, which allows its fruit, flower, and herb favors to shine through. Pick up a DRY Soda Discovery Pack including Cherry, Blood Orange, and Vanilla Bean sodas this summer and get mixing!
Thank you for supporting the sponsors who allow me to continue creating new content for Freutcake!