The best part about moving back home to Pasadena has been living so close to family. Every Wednesday night we meet for family dinners that usually consist of something grilled, lots of wine and way too much dessert. I can't tell you how much I look forward to spending these dinners with my family, a luxury that took lots of planning as well as a very long drive when we lived in San Clemente.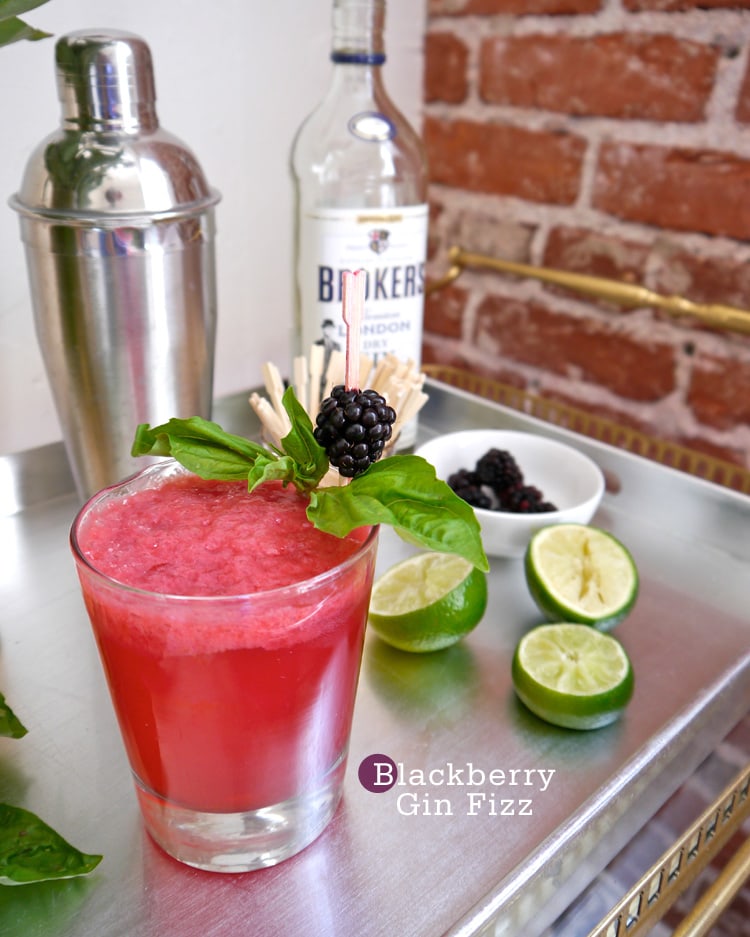 This past Wednesday, I brought a big pitcher of Blackberry Gin Fizz cocktails to sip on while we barbecued and a bouquet of light pink peonies for my sister.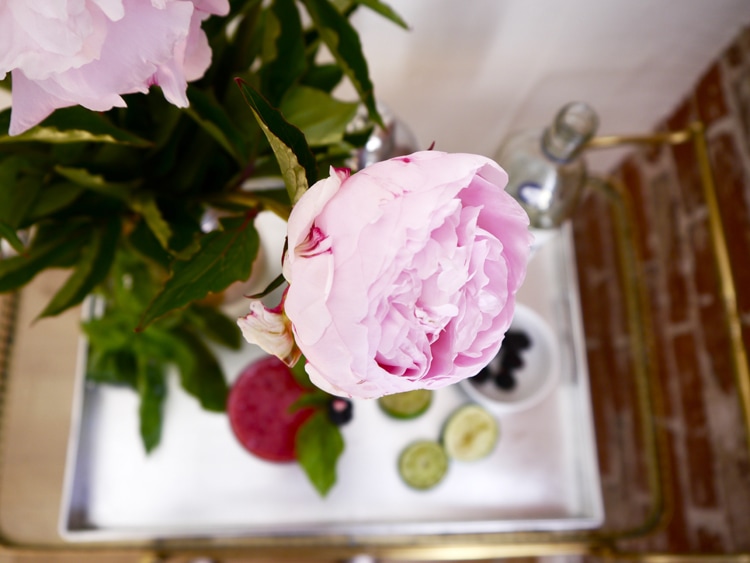 Nothing goes better with summer than a light and refreshing gin cocktail and dinner on the grill. Have a beautiful weekend and enjoy the ones you love!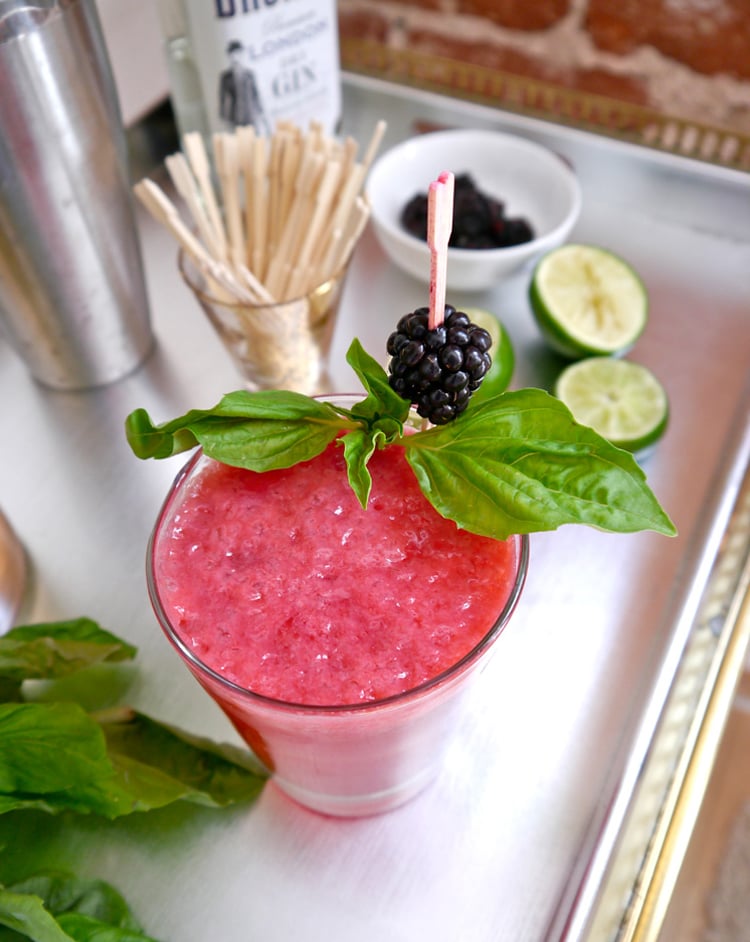 photos by Leah Bergman
Blackberry Gin Fizz - Bon Appetit Magazine
serves 8
1 6–ounce container blackberries
½ cup sugar
2 cups gin
1 cup fresh lime juice
Club soda
8 sprigs Thai basil or sweet basil
Directions:
1. Purée blackberries and sugar in a blender. Let stand, stirring occasionally, until sugar is dissolved, about 10 minutes.
2. Strain purée through a fine-mesh sieve into a pitcher (there will be about ¾ cup); discard seeds in sieve.
3. Stir gin and lime juice into pitcher.
4. Divide drink among ice-filled glasses; top with soda. Garnish each with a basil sprig.
Note: Use the ripest, juiciest blackberries or raspberries you can find for this cocktail.