It's been hot around these parts lately. In fact some days feel like mother nature has entirely skipped spring and jumped right into summer. Not good when you've recently moved into a studio without central ac and no time to purchase a window ac unit! It's high priority on the weekend to-do list. Meanwhile, I'm in need of a seriously cool and refreshing beverage to beat this heat. Say no more... Key Lime Mojitos sound just right!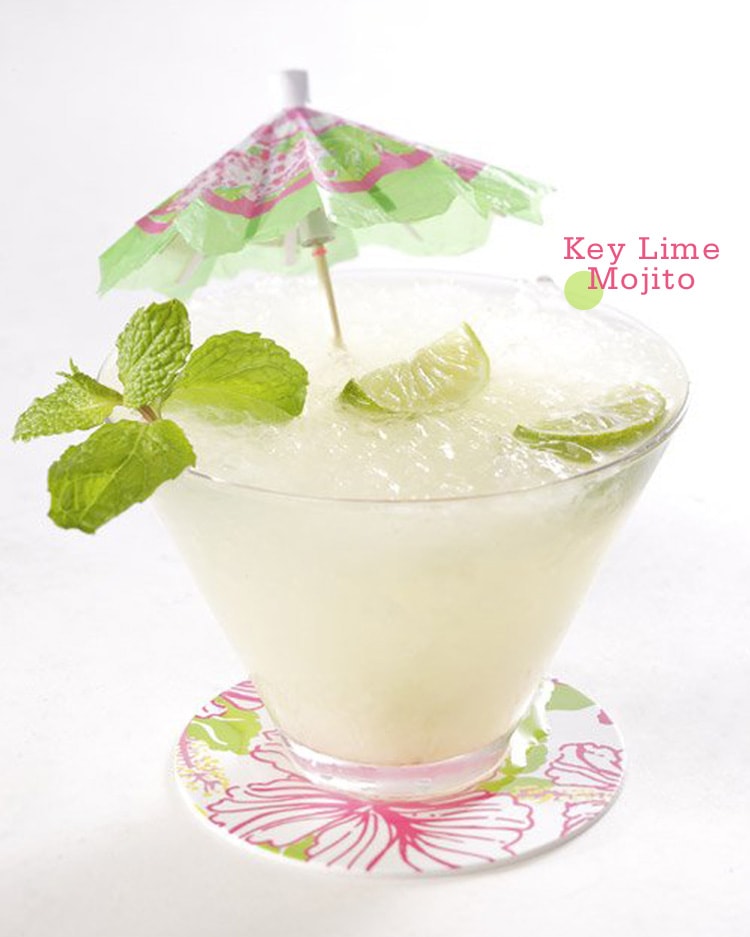 Key Lime Mojito- Recipe/Photo via Essentially Lilly & Martha Stewart
2 ½ cups light rum
¾ cup fresh lime juice
¾ cup fresh key lime juice
¾ to 1 cup confectioners' sugar
3 ¾ cups club soda
10 large sprigs fresh mint, about 4 to 6 leaves each
Crushed ice
Key lime wedges, for garnish
Directions:
1. In a large pitcher, combine rum, lime juices, and sugar. Stir until sugar has dissolved. Stir in club soda.
2. Place mint springs in each of 10 glasses. Using the back of a spoon, crush mint leaves.
3. Add crushed ice to glasses. Divide rum mixture between glasses. Garnish with lime wedges. Serve immediately.