Recently I have noticed a trend in mixology that I can only describe as a wave of "manly cocktails". Yes, I think I'll coin that term. More and more I am reading and tasting recipes for cocktails featuring herbaceous bitters, bourbon, whisky, and anything else intended to shock the taste buds in that oh so manly way. But just like any good man, these cocktails have a way of winning your heart with their rustic elegance.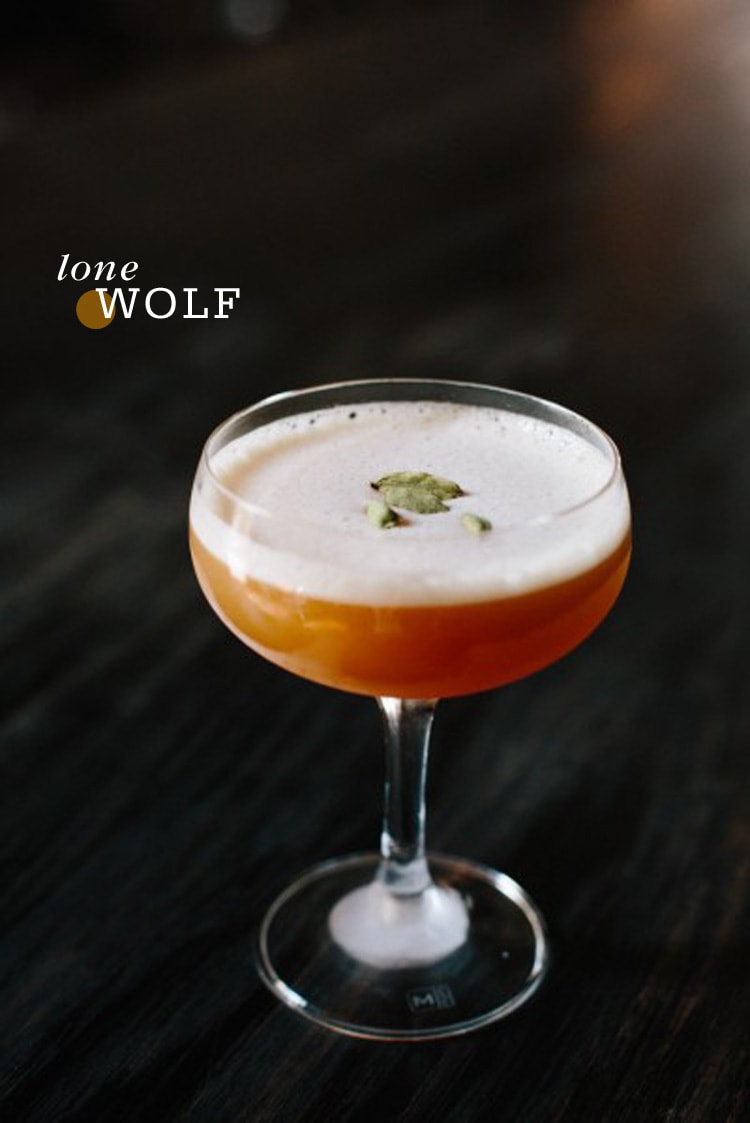 I'm guessing this Lone Wolf cocktail with its dashes of cardamom tincture and good old-fashioned bourbon does just that! And with the weather cooling off, I don't mind a little manly warmth in my cocktails. Are you a fan of this "manly cocktail" trend?
Lone Wolf
2 dashes cardamom tincture (recipe below)
2 oz bourbon
1 oz lemon juice
.25 oz Averna Amaro Liquor
.5 oz gum syrup
Cardamom Tincture
1. Let ½ cup cardamom pods sit in 1 cup of a high neutral grain spirit for five hours. Afterward, pods should be open and tincture should be a greenish hue. Don't let the infusion sit for too long to prevent from becoming too bitter.
Directions:
1. Measure and pour bourbon, lemon juice, and Averna Amaro into a cocktail shaker.
2. Splash in two dashes of cardamom tincture.
3. Add ice and shake the mixture together, then strain into a coup glass.
recipe and photo via Refinery 29