Happy Friday! Can you believe that Thanksgiving is only two weeks away. I'm certainly looking forward to getting my yearly fill of cranberry sauce...it's my weakness folks. Does anyone else feel like cranberry sauce is basically an excuse to eat jam by the spoonful and call it a side dish? Not that I'm complaining of course.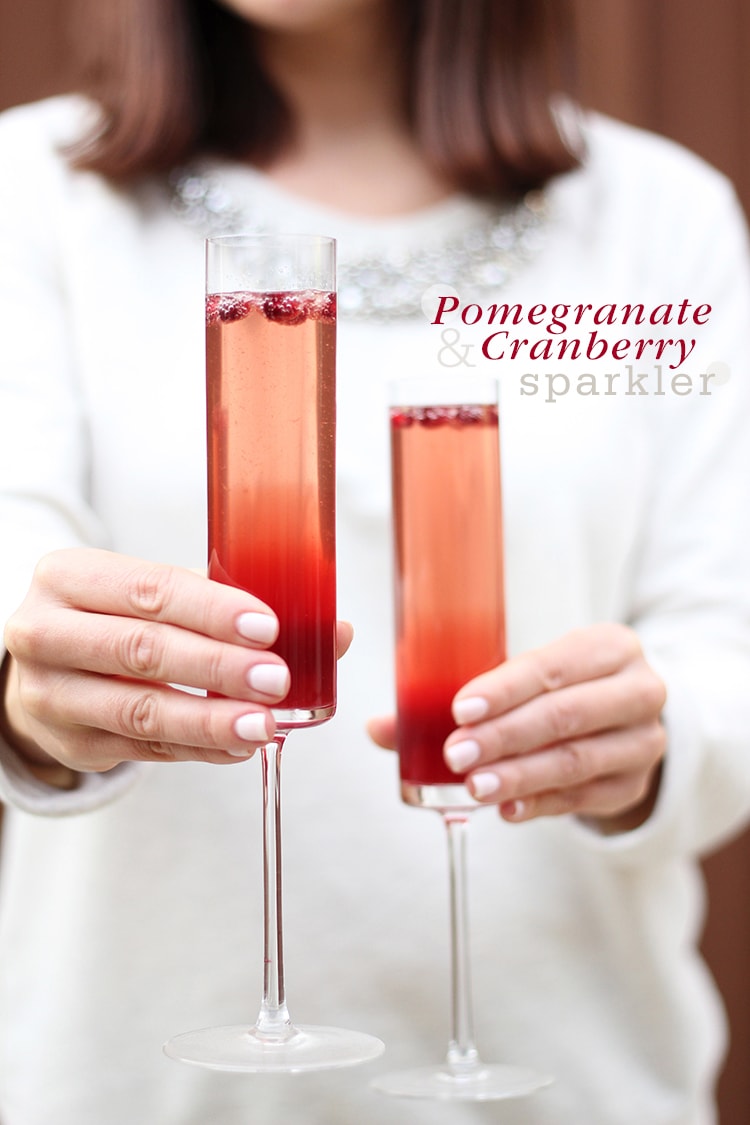 So in the spirit of Thanksgiving, I'm sharing a cocktail recipe that I am very thankful for, Pomegranate-Cranberry Sparklers. So easy you'll be thankful it's one less item on your Thanksgiving to-do list. Keep a chilled pitcher of Pomegranate Cranberry Orange juice on hand in the fridge and top it with a splash of champagne or sparkling wine anytime guests come to call. How simple, and festive, was that? Plus I'm sharing this recipe and more on Style Me Pretty Living today so stop by and read what I have to say. Hint: I'm not a fan of basting turkeys. Have a fabulous weekend!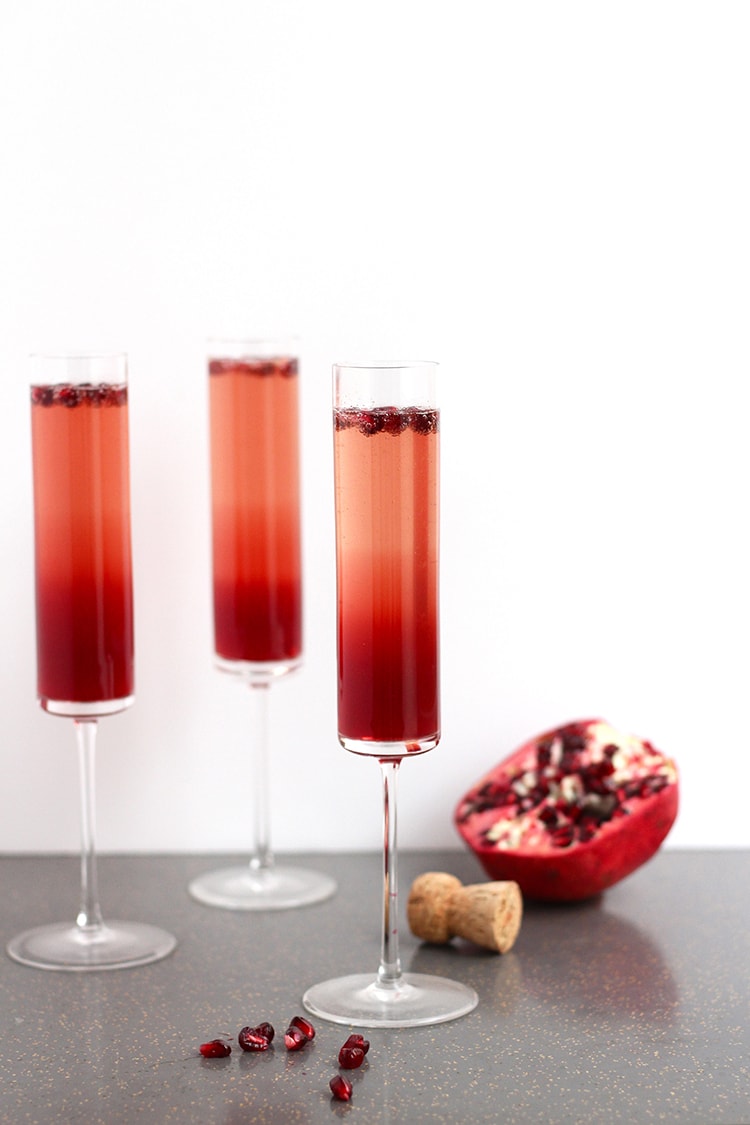 photos by Leah Bergman
Pomegranate-Cranberry Sparkler
Serves 6-8
1 cup Pomegranate Juice
1 cup Unsweetened Cranberry Juice
Orange Simple Syrup (recipe below)
Juice of one large orange
Chilled Champagne
Pomegranate seeds for garnish (optional but highly recommended)
Orange Simple Syrup
1 orange, peeled
1 cup sugar
1 cup water
Directions:
1. Using a vegetable peeler, peel orange rind in long strips and set aside. (You only want the orange portion of the rind only, not the bitter white pith)
2. In a small saucepan combine orange rind, sugar and water. Bring to a boil over medium-low heat and stir with a wooden spoon until sugar is dissolved. Remove from heat and allow syrup to cool completely. Remove orange rind and discard. Chill simple syrup until you are ready to use it.
To Assemble the Sparkler
1. In a pitcher combine orange simple syrup, pomegranate juice, cranberry juice and orange juice. Stir to combine and chill until ready to serve.
2. To serve cocktail add a few pomegranate seeds to each champagne flute. Fill flutes ⅓ of the way full with juice mixture. Top with champagne.
3. Cheers!