Happy Friday friends! Have you felt the sudden change in weather? It may only be slightly cooler here in California but I definitely feel a bit of crispness in the air. This week I mixed up a cocktail for Glitter Guide that was the perfect combination of crisp fall flavors and late summer effervescence. Feast your eyes on what I'm calling Sparkling Apple Rum Punch!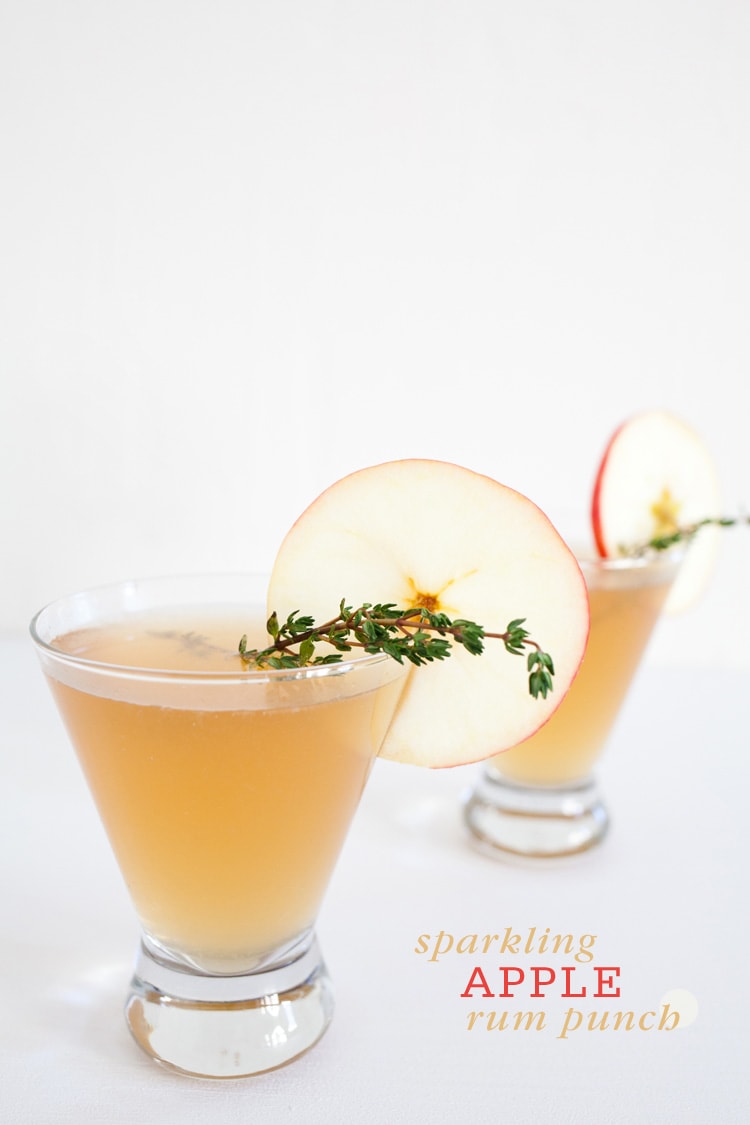 Sparkling Apple Rum Punch calls for sparkling apple cider, dark rum, a hint of thyme simple syrup, just a squeeze of lemon and a pink lady apple for garnish. This drink is the perfect way to hold onto summer but celebrate the fall all in one sip! Cheers!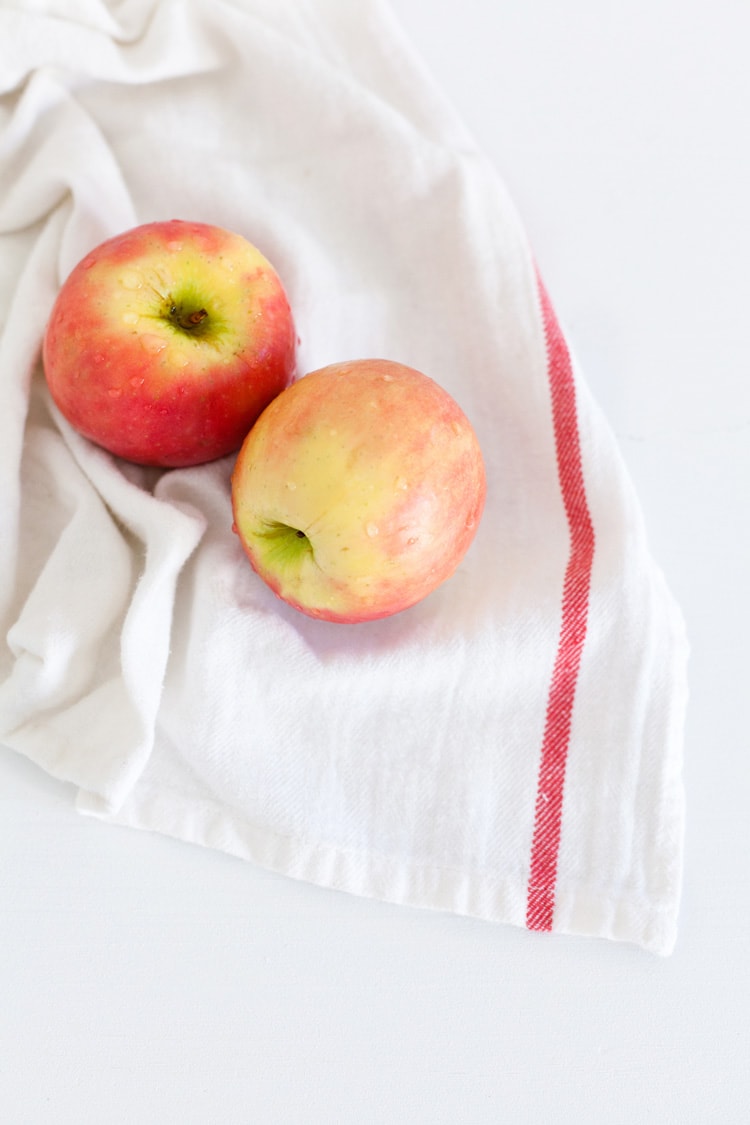 Also, you can read my Glitter Guide post about this cocktail right here.
Sparkling Apple Rum Punch
serves 4-6
8 ounces dark rum
3 ounces lemon juice
4 ounces thyme simple syrup
12 ounces sparkling apple cider
Sprigs of fresh thyme, garnish
Pink Lady apple slices, garnish
Directions:
Thyme Simple Syrup
1. In a small saucepan combine 1 cup sugar, 1 cup water and 6-8 thyme sprigs. Bring to a boil, reduce to simmer and cook until sugar has fully dissolved, about 5 minutes.
2. Remove from heat and cool completely. Once cool, remove thyme sprigs and strain.
3. Store in the refrigerator until ready to use.
Cocktail
1. Mix all ingredients together in a pitcher.
2. Serve poured over ice. Garnish with a sprig of fresh thyme and a slice of apple.
Photos by Joanne Pio for Glitter Guide
Recipe by Leah Bergman