Hey Freutcake readers! Kelly here from Studio DIY and I'm excited to be popping by to add a little color to your life today! Since Leah is such a star at whipping up delicious cocktails, I thought it would be fun to share three colorful ways to jazz 'em up even more! You may even have a few of these goodies in your pantry so you can whip up some drinks in a flash for all your summer dinner parties.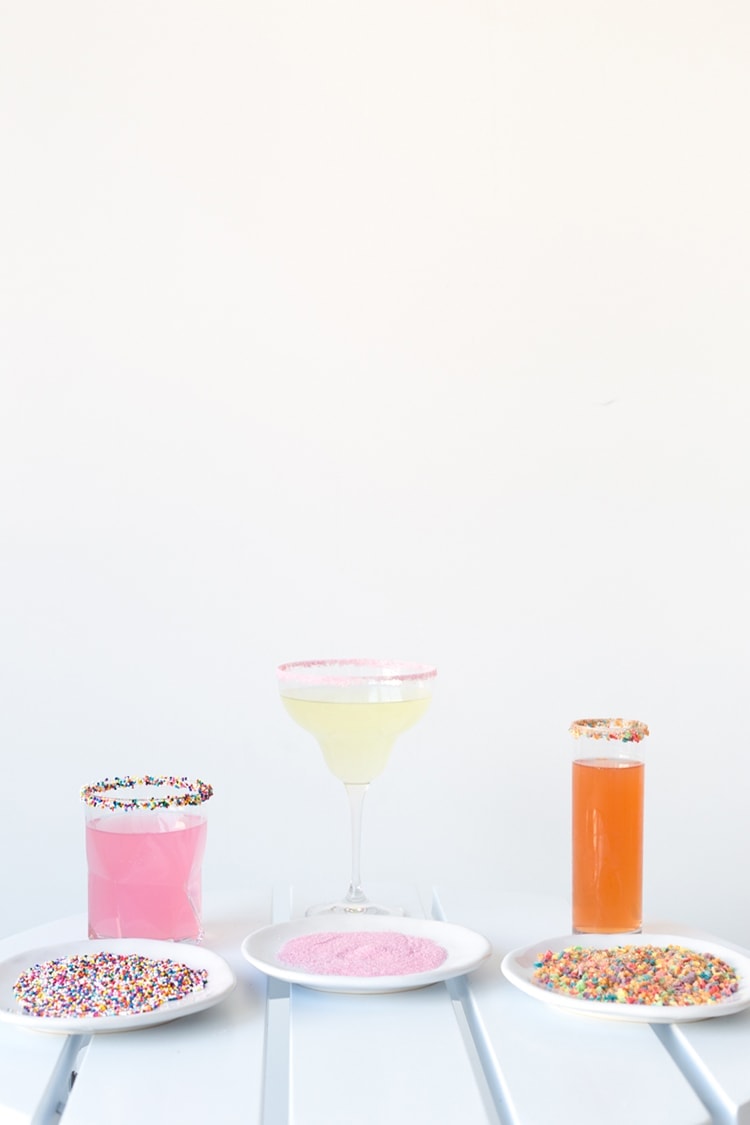 Colored Salt: It's not a margarita without a little salt, if you ask me. Pick up some powdered food coloring (Just a small amount goes a long way here!) and mix it with salt. Run a lime around the rim of the glass then dip in a shallow dish of the colored salt to add a bit of unexpected color to the glass!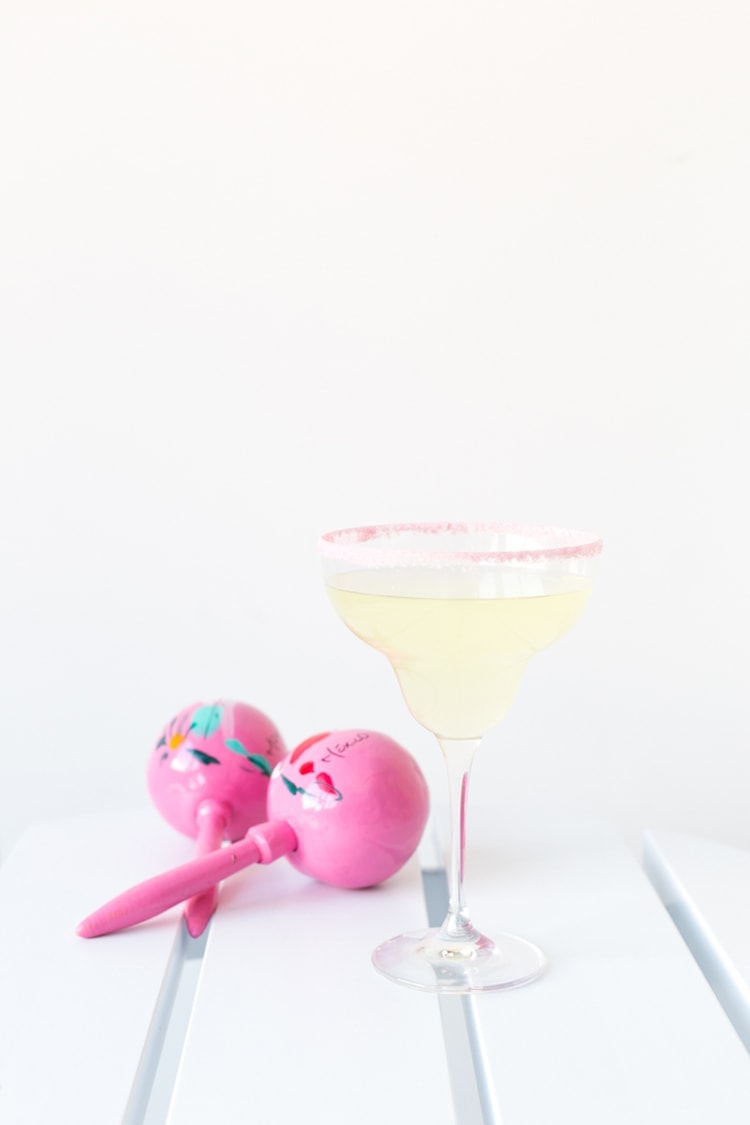 Breakfast Cereal: You can admit it. I know you have a secret stash of sugar-y kid cereal hiding somewhere in your pantry. Break it out and embrace it! Crush up the cereal in a plastic bag and pour into a shallow dish. Dip glass into a mixture of water and a bit of honey, then into the dish of cereal. BAM!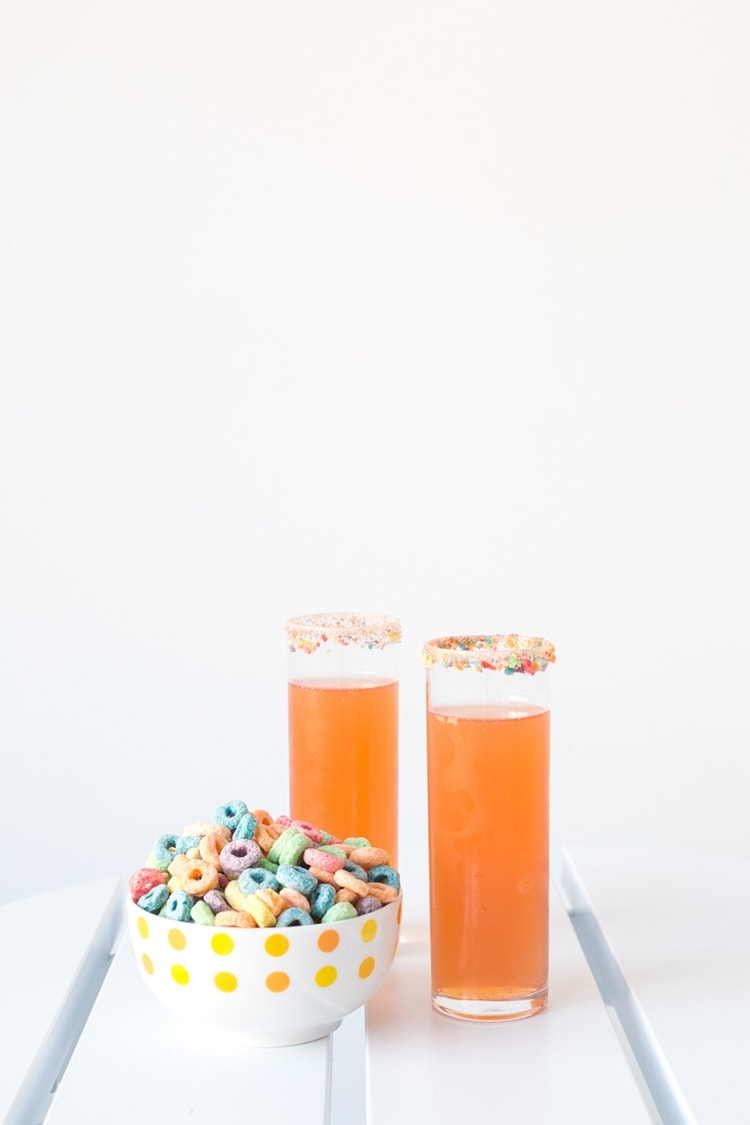 Sprinkles: Sips and sweets anyone? The best combination for girl's night! Use the leftover sprinkles from your treats to add a happy surprise to the bar! Like the cereal trick, dip the glass into a mixture of water and a bit of honey and then into a dish of sprinkles.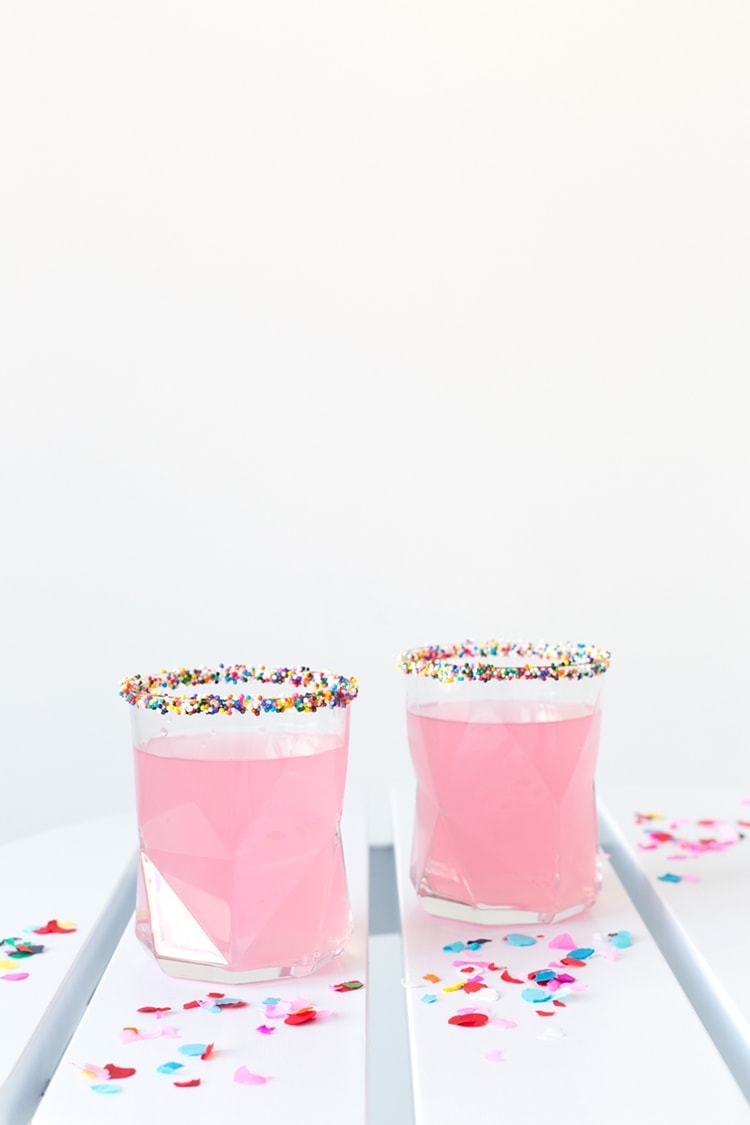 photos by Studio DIY
What's your favorite way to garnish a cocktail? Cheers!