Happy Friday friends! Today I'm thrilled to announce that we have a new cocktail contributor here on Freutcake. Elana Lepkowski has been making my mouth water with her gorgeous and creative cocktails on Instagram and her blog Stir & Strain for some time now. I'm honored to have her on team Freutcake! - Leah
Lately I've been strolling the Farmers Markets with one goal in mind: seek out the new. I've usually been shy about investing in something I've never heard of, or that looks difficult to handle, or that I've been told should be rushed home and used within 45 minutes lest it spoil. Oh, and it's $25 a pound. Le sigh! So, I've started small with this new item endeavor: I've set my eyes on the herbs.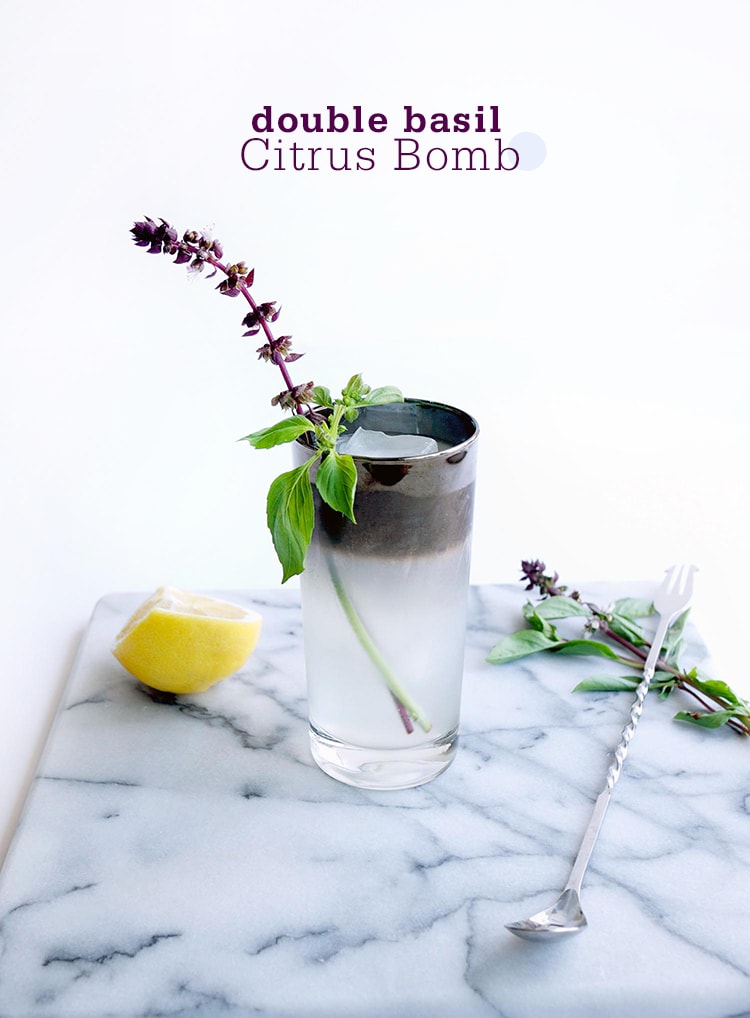 Do you know how many varieties of basil there are out there? A lot. Like, a whole lot. Over a hundred, in fact. Sweet basil is the usual strain you'll see in grocery stores, or taste in your pesto. But this weekend I spotted some purple Thai basil, and the beautiful smelling Lemon basil. If cutting into a fresh lemon makes your mouth curl up into a smile, you'll love this herb. I knew I had to take it home with me when the farmer encouraged me to stick my nose into a bag of it and take a deep breath: heavenly.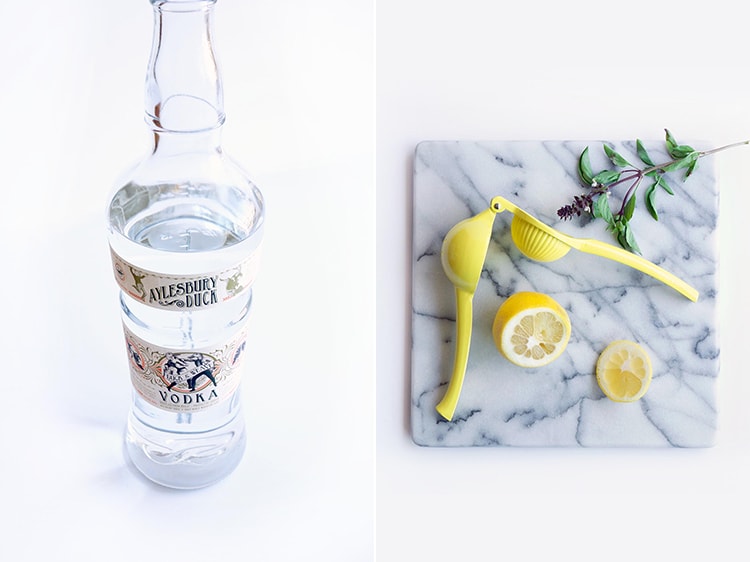 Those fresh smelling basil leaves were destined for a cocktail from first sniff. The resulting cocktail really is a citrus bomb! Freshly squeezed lemon juice heightens the lemony aroma from the basil in such a way that it's just juicy and bursting with flavor. I paired this with a more neutral spirit, Aylesbury Duck Vodka (no ducks were harmed in the production of this vodka), so that the subtle earthiness from the basil still shines through. A quality tonic water provides just enough sweetness. And the last touch? A couple dashes of lavender bitters to create another subtle layer of floral on the nose and a slight bitter edge on the pallet.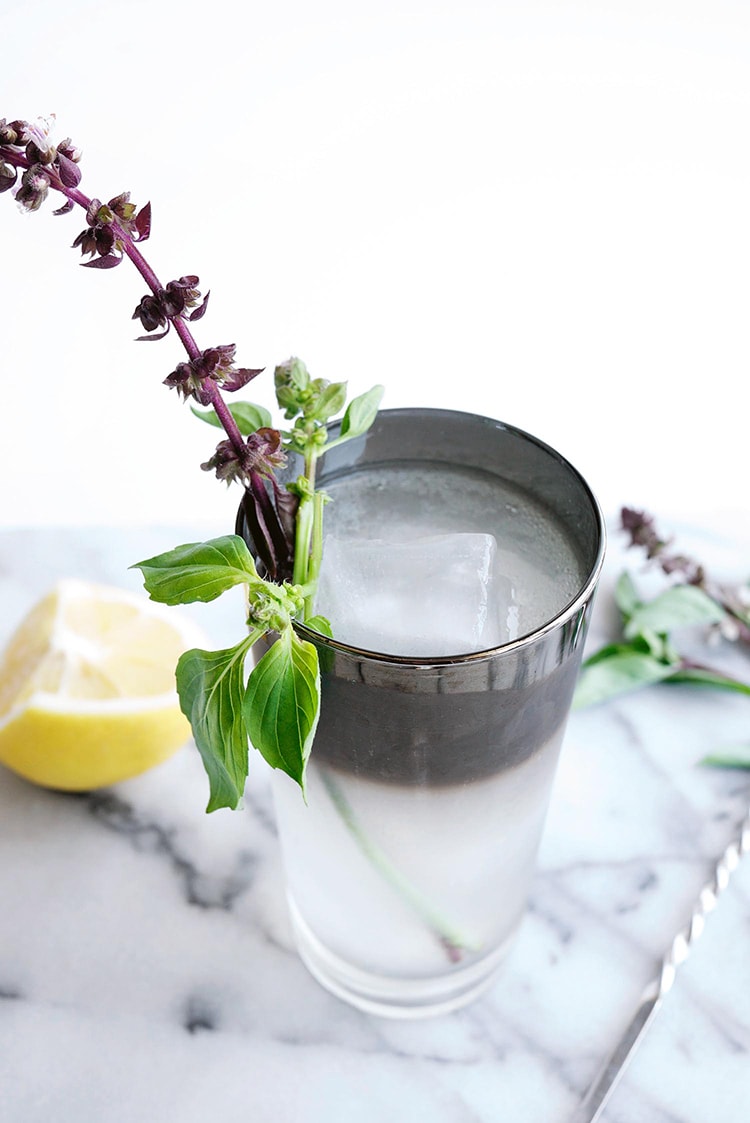 photos by Elana Lepkowski
Next time you're feeling overwhelmed at the farmer's market, calm yourself with some herbs. Pack them into a cocktail for a drink bursting with sunshine for your long summer days.
Double Basil Citrus Bomb Cocktail
small handful of lemon basil and Thai basil leaves
½ ounce freshly squeezed lemon juice
1-½ vodka
3 ounces Fever-Tree Indian style tonic
3 dashes lavender bitters (optional)
basil flowers for garnish
Directions:
1. In the bottom of a mixing glass, muddle together basil leaves and lemon juice. Add vodka, bitters, and ice. Shake well for 20 seconds.
2. Strain into a highball glass filled with fresh ice and top with tonic. Garnish with basil flowers.