Kombucha, tequila, triple sec, muddled citrus...it's a Kumquat Kombucha Margarita and it's seriously refreshing.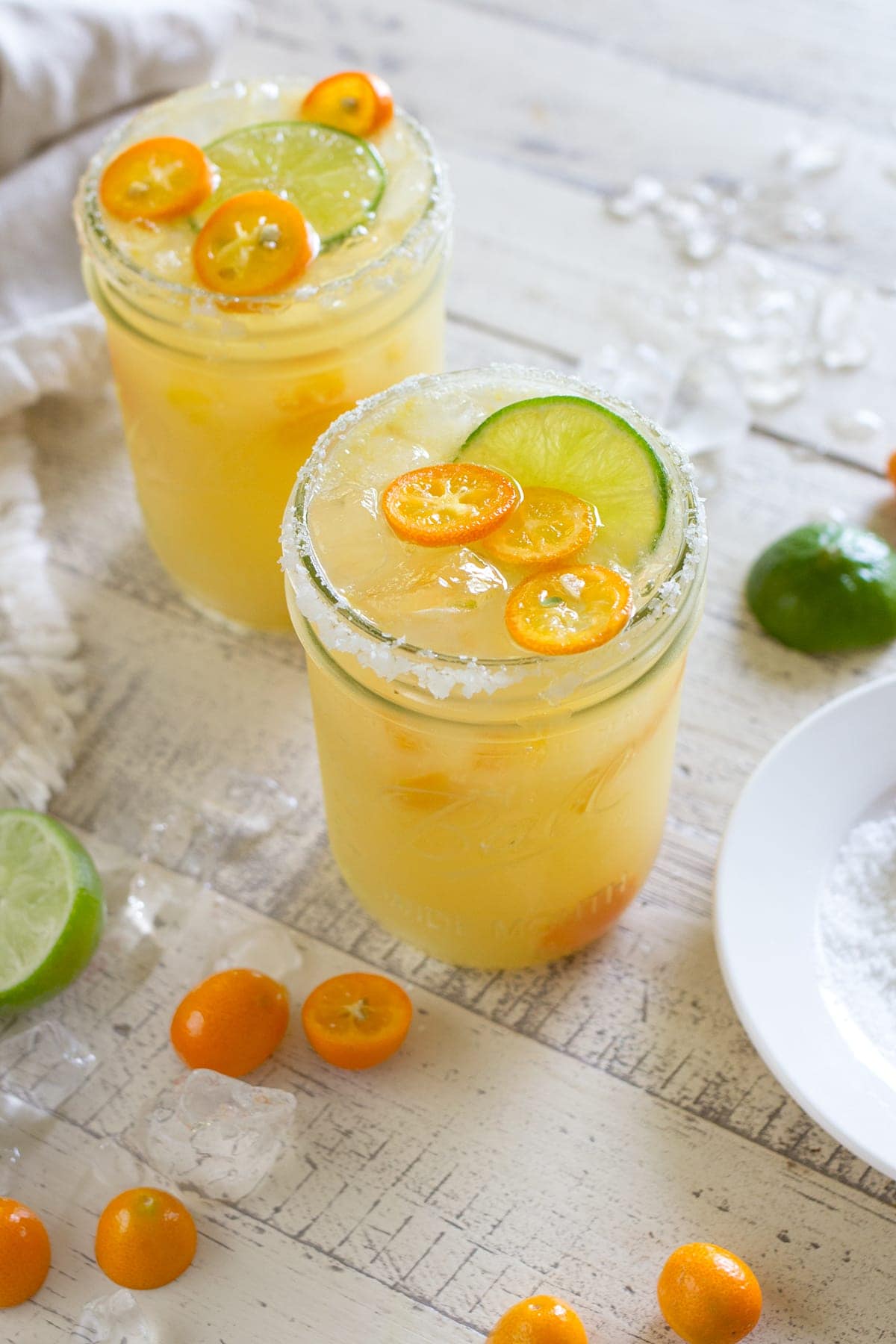 I post a lot of margaritas here on the blog, partially because I love drinking them, and mostly because they are so easy to make! Of all the many margarita recipes I write, Kombucha margaritas are the variety that I make most frequently at home. I always have plenty of Kombucha on hand.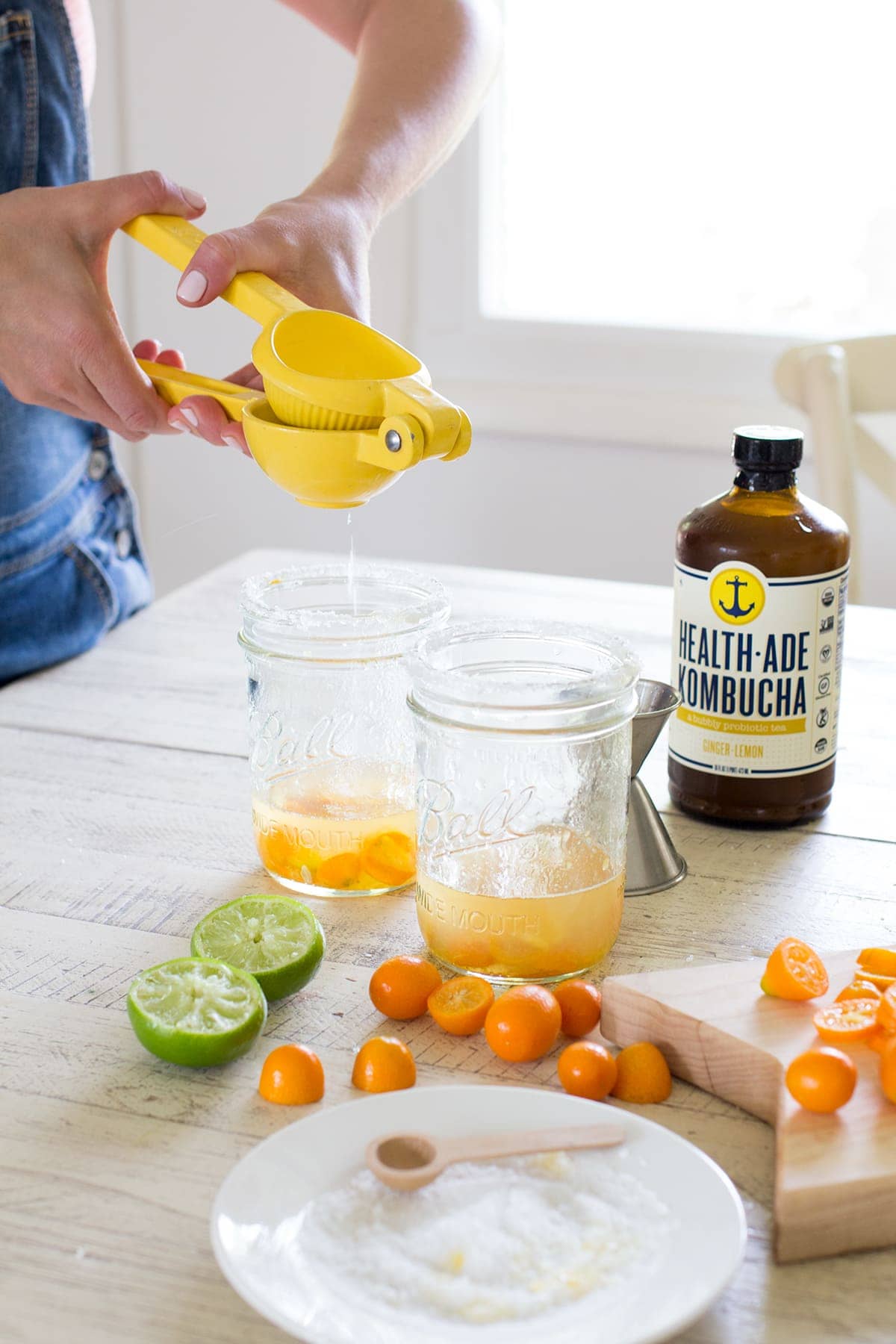 With kumquat in season, I thought it would be a tasty punch of citrus to muddle them up in my classic kombucha margarita but you can substitute any fruit you like or just skip that step all together. Slice kumquat and muddle well in the bottom of your cocktail glass. If they are super sour you may want to add in a squeeze of agave or some superfine sugar while muddling but that's totally optional.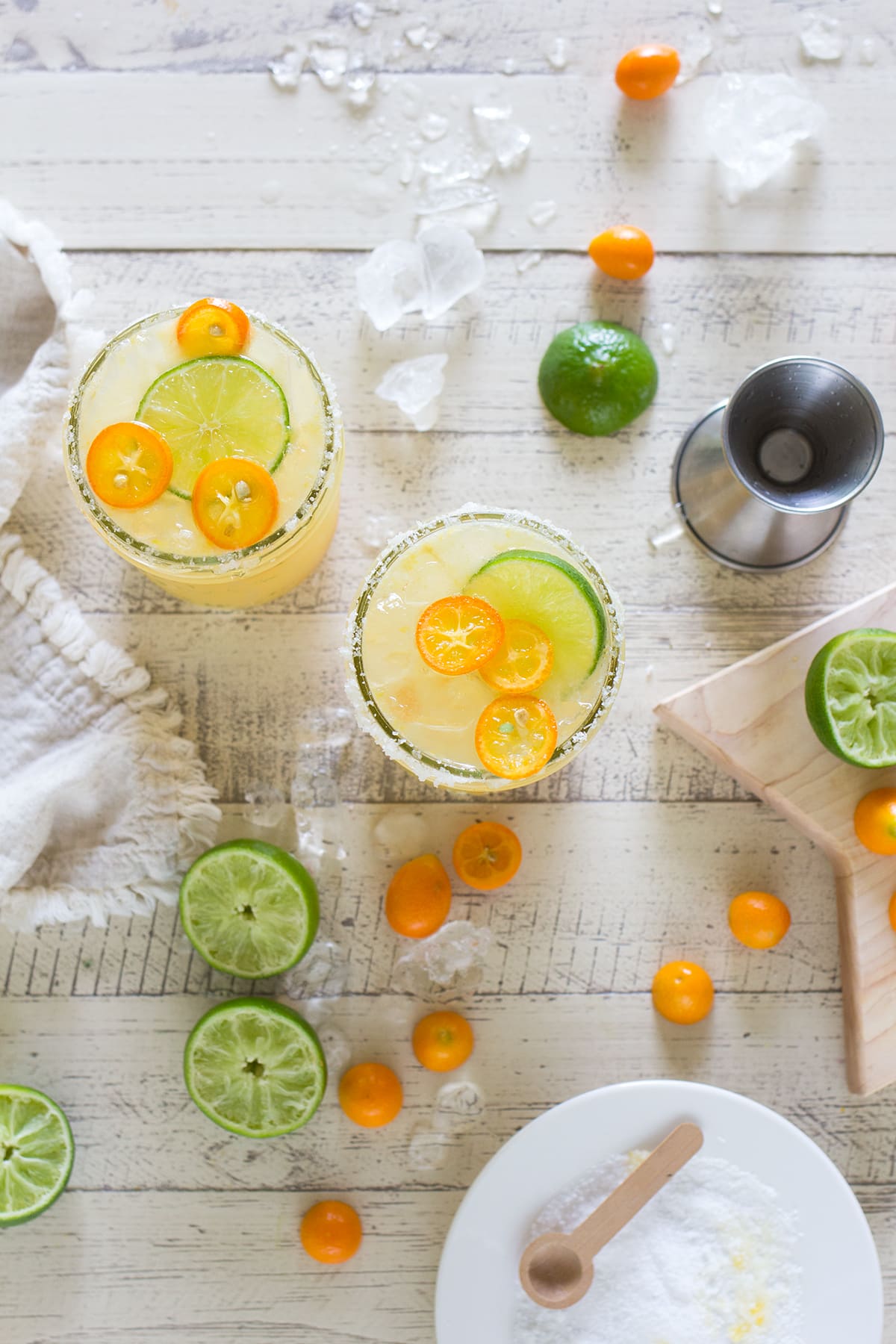 In goes the usual suspects, your favorite tequila, Cointreau and fresh lime juice. Top it off with a little or a lot of lemon ginger kombucha (I pretty much only drink Health-Ade Kombucha because it's the tastiest) and your cocktail is ready to drink! Make these margaritas this weekend and make sure to share a photo on social media so that I can see your creations. Cheers to the weekend!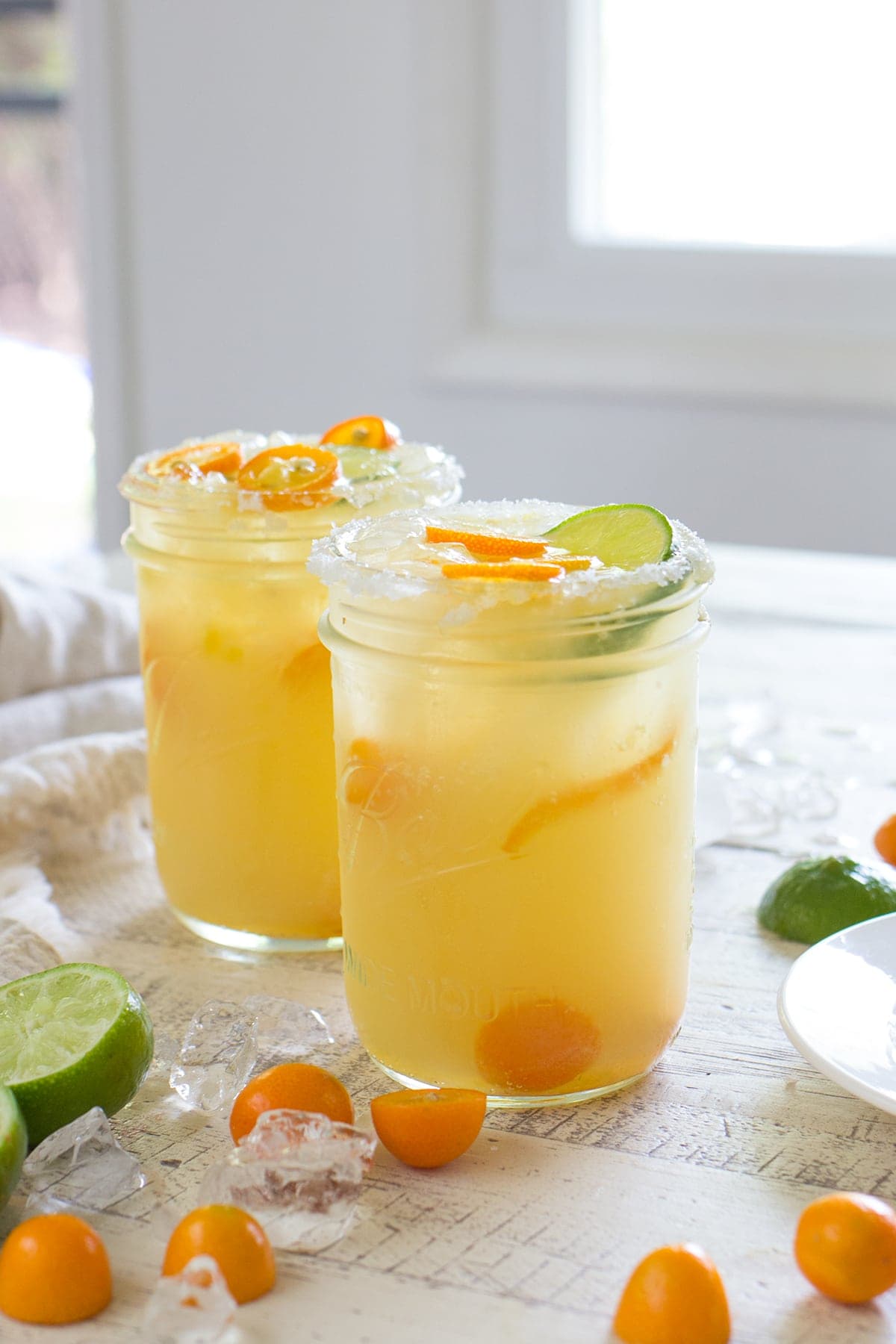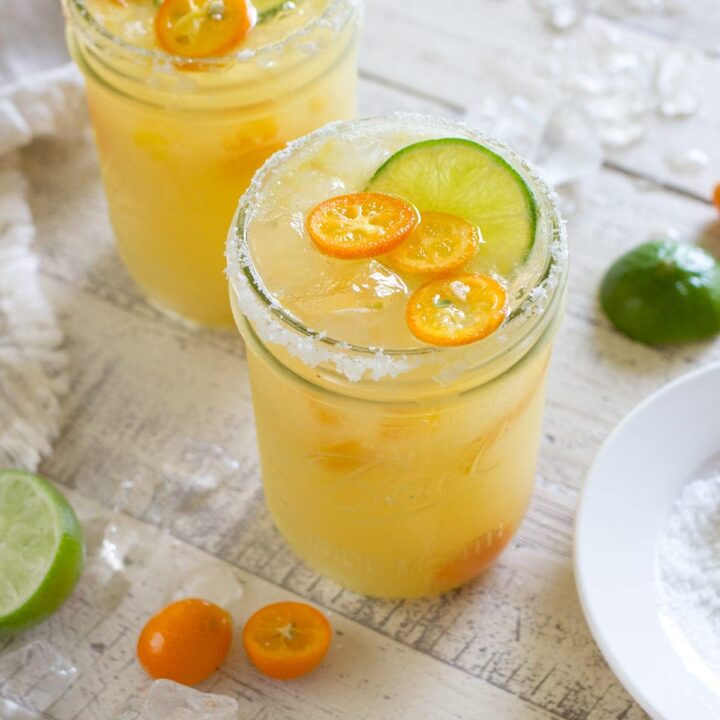 Kumquat Kombucha Margarita
Ingredients
2 oz Tequila
1 oz Cointreau
juice of one lime
4 oz Lemon Ginger Health-Ade Kombucha
2 kumquat, sliced
lime slice for garnish
Agave (optional)
kosher salt (optional)
Instructions
Rim glass with salt (optional)
Muddle 1 kumquat (sliced) in the bottom of a cocktail glass. Note: if your kumquats are bitter, you can add in a splash of agave nectar or even some superfine sugar while muddling.
Add in tequila, triple sec, and lime juice; stir to combine.
Fill glass with ice and top with kombucha.
Garnish with sliced kumquat and lime.