What is this Leah, a cocktail that isn't a margarita? I know, it's unusual but I had to break from the regular scheduled margarita party I've been having over here to share the tastiest Lavender Blueberry Fizz with you.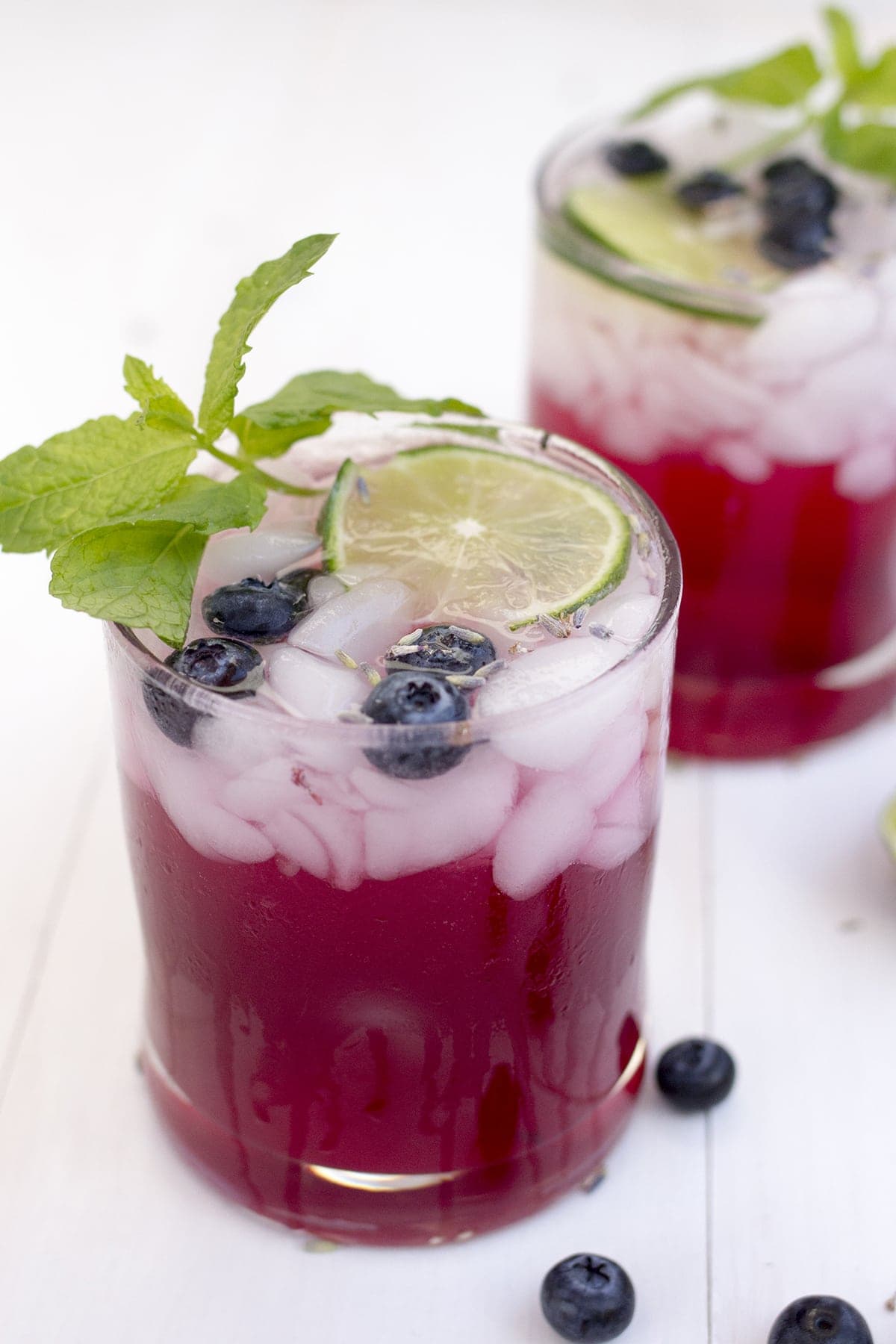 I've ranted time and time again about my love for lavender in baked goods and cocktails so obviously a lavender simple syrup sounded like the perfect way to sweeten up a spring vodka cocktail. I brought sugar, water and fresh blueberries to a boil, then dropped in a good tablespoons worth of dried lavender to steep.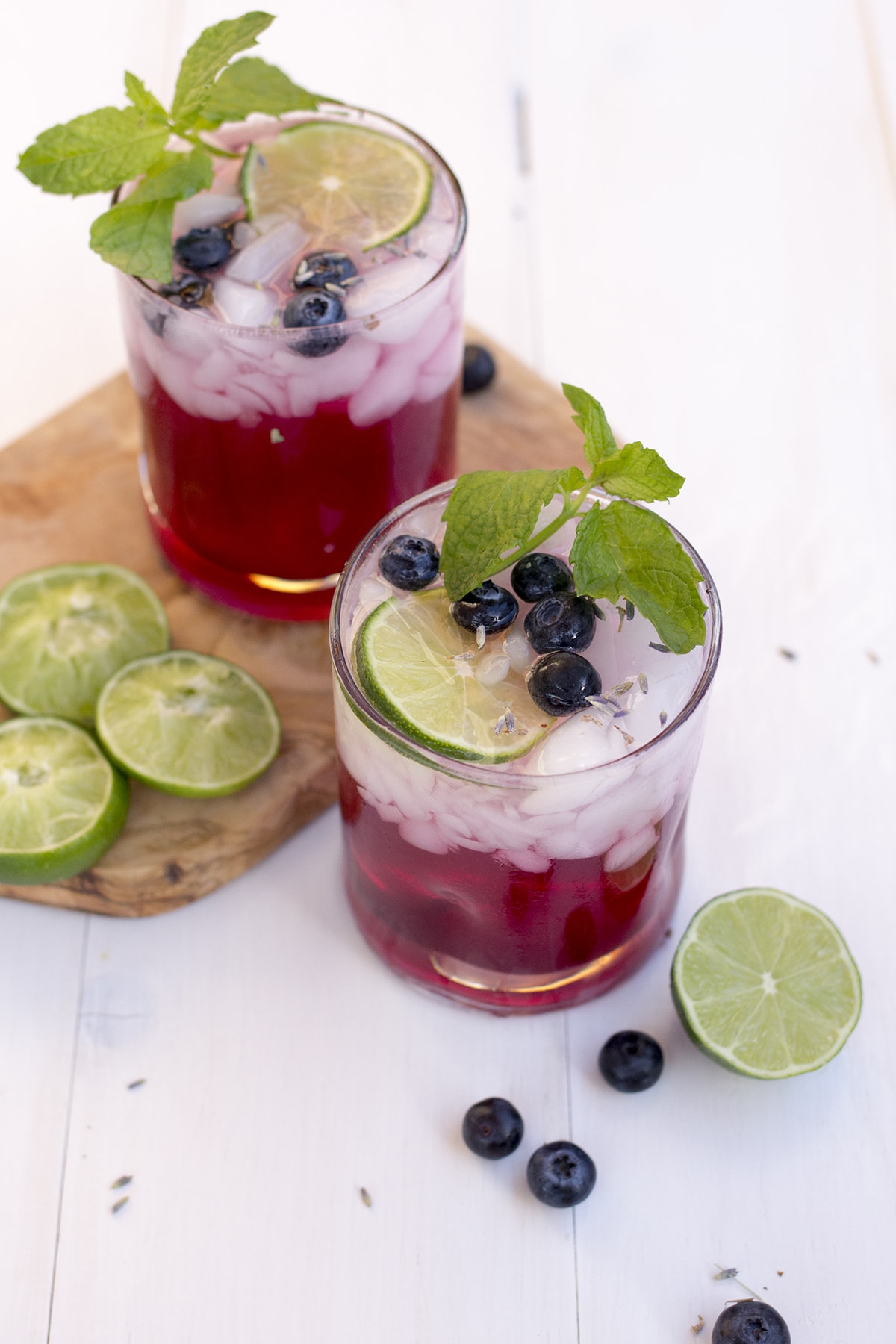 The combination of blueberry and lavender is so delicious, I might have to turn it into a cake…or scones, wouldn't that be tasty? In a glass combine vodka, your lavender blueberry simple syrup, a good squeeze of lime juice and plenty of ice. Give it all a stir and top it off with a fizz of club soda. If you really want to kick up the blueberry flavor, use blueberry vodka!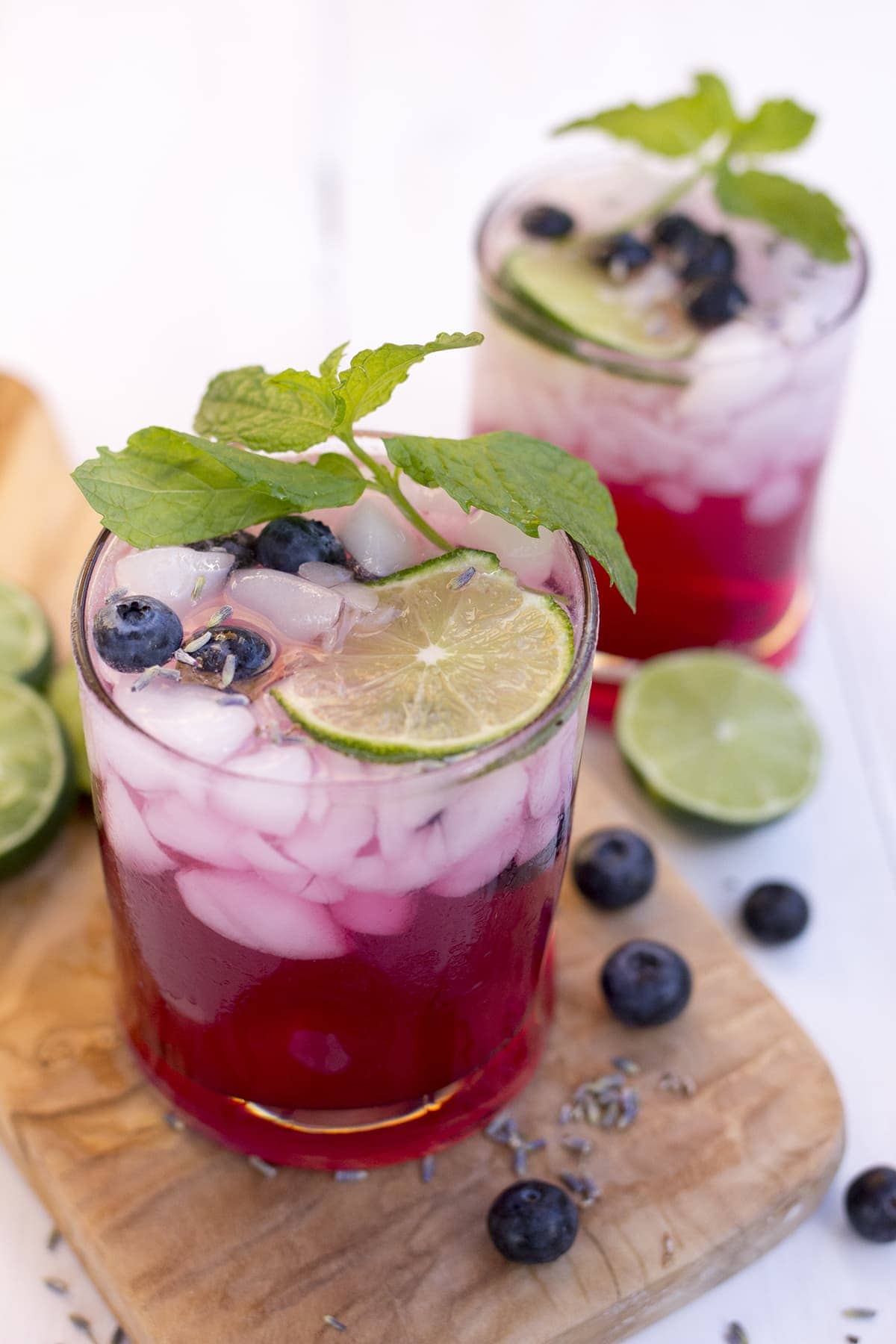 I didn't have any on hand (and I'm all about using what I have) but it really would be delicious with that extra berry flavor. To garnish, top the fizz with a few fresh berries, a slice of lime and mint. I made one for myself and a vodka-free version for Jason. Turns out this combination is just as good without the booze. Cheers!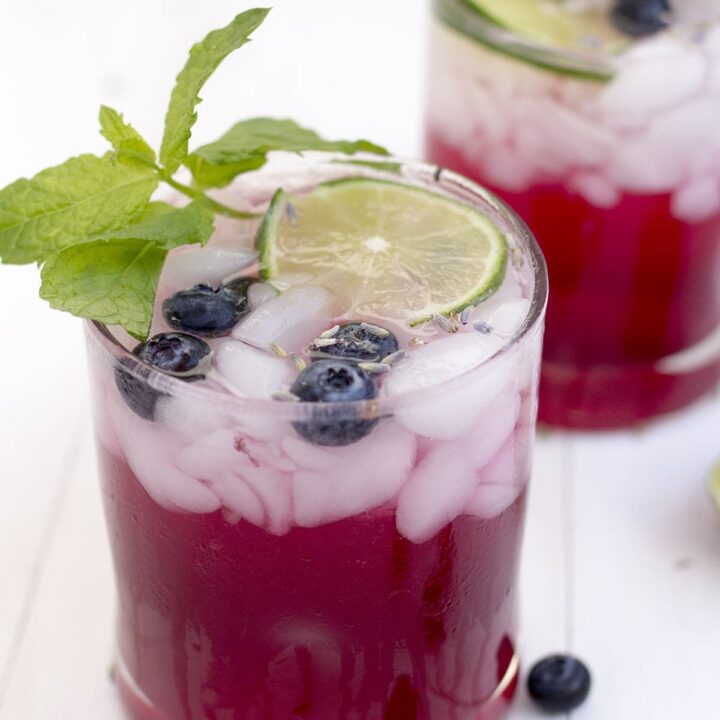 Lavender Blueberry Fizz
A vodka cocktail made with lavender blueberry simple syrup, lime and club soda.
Ingredients
2 oz vodka
2 oz lavender blueberry simple syrup
1 oz fresh squeezed lime juice
ice
splash of club soda
fresh blueberries, for garnish
slice of lime, for garnish
fresh mint, for garnish
Lavender Blueberry Simple Syrup:
1 cup sugar
1 cup water
1 cup fresh blueberries
1 tablespoon dried culinary lavender
Instructions
In a small saucepan combine water, sugar and blueberries and bring to a boil. Stir until sugar is dissolved and blueberries have broken down a bit. Remove from heat and stir in lavender. Allow to cool to room temperature. Strain to remove blueberries and lavender and set syrup aside.
In a cocktail glass filled with ice combine vodka, 2 oz lavender blueberry simple syrup, and lime juice. Stir together and top with club soda. Give another stir and garnish with more fresh blueberries, a slice of lime and mint.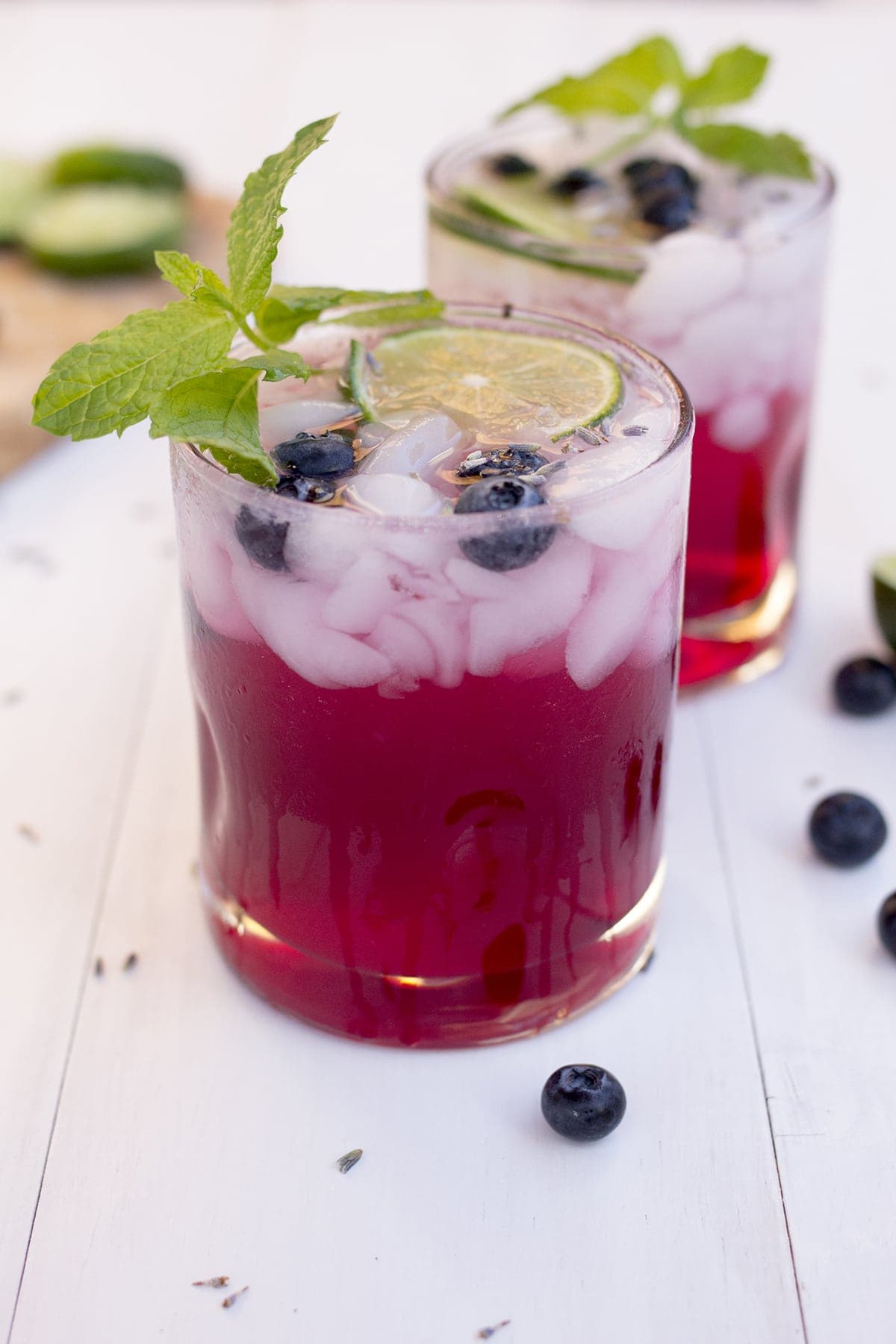 Save
Save
Save