Occasionally, on a cold fall evening, there is nothing in the world that sounds better than a mug of hot chocolate with marshmallows. Steep a little dried lavender in the milk and top with toasted gooey marshmallows and that's what I call a grown-lady hot chocolate! Store bought cocoa mix never looked, or tasted, so good. Here's how I dressed it up...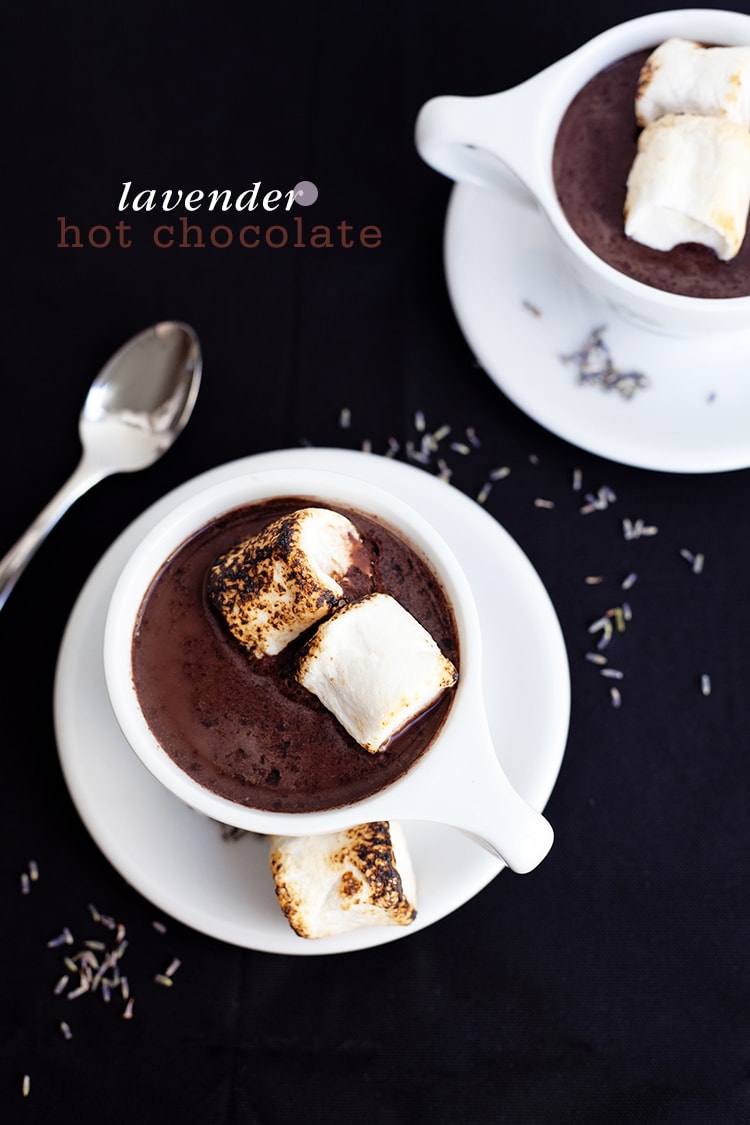 photo by Joanne Pio
Lavender Hot Chocolate
serves 4
4 cups whole milk
1 tablespoon dried lavender plus more for garnish
¾ cup of hot chocolate mix (more or less to taste)
½ teaspoon pure vanilla extract
Toasted Marshmallows (optional for garnish)
Directions:
1. Add milk to a medium saucepan; add in the lavender; set over medium heat and bring just to heavy simmer.
2. Remove from the heat and steep for 5-8 minutes, or longer for a stronger lavender flavor.
3. Return saucepan to heat; whisk in the hot chocolate mix. Remove from the heat and whisk in the vanilla extract.
5. Divide among 4 mugs straining out the lavender. Top with toasted marshmallows and a sprinkle of dried lavender.
6. Sip & enjoy!