Happy Friday, friends! First off let me apologize for my lack of posting this week. It's been a frenzy of work and personal life that was entirely consuming. In fact, I couldn't be happier to see the weekend and to celebrate it with one of my new favorite summer cocktails, the Melon Mule, and an amazing giveaway complements of Birch Lane.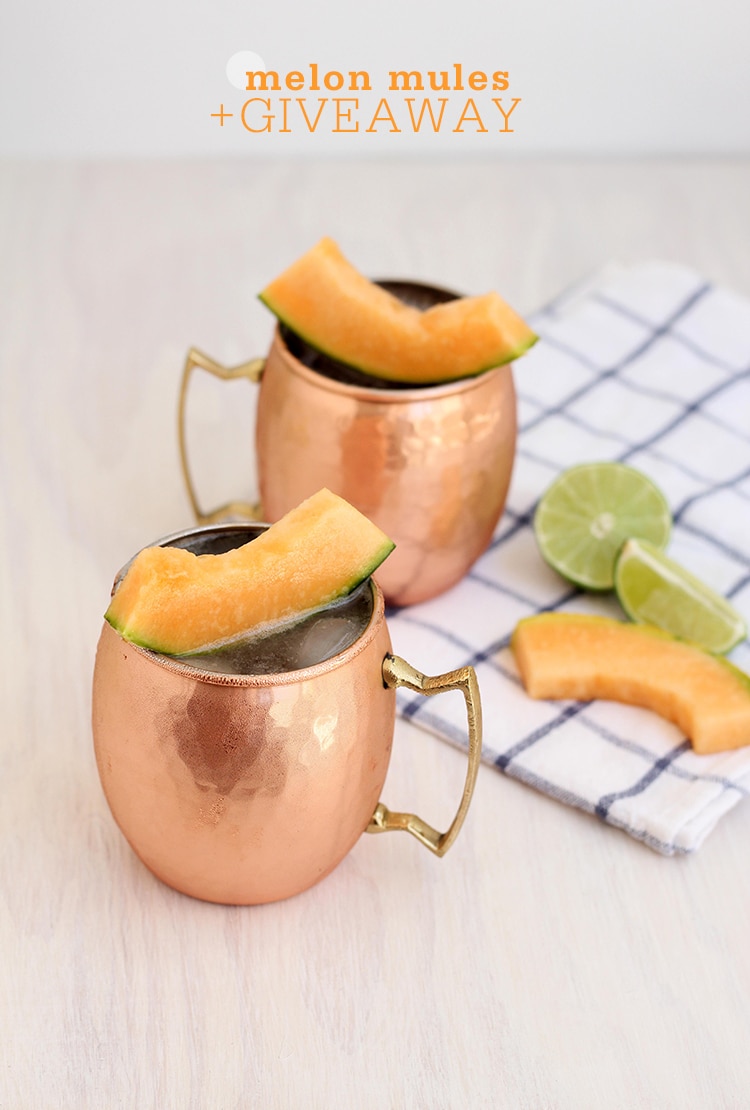 I first tasted this cocktail a few months ago and have been hooked ever since. A fruity spin on the classic Moscow Mule, this Melon Mule mixes melon vodka, fresh cantaloupe, lime juice, and ginger beer.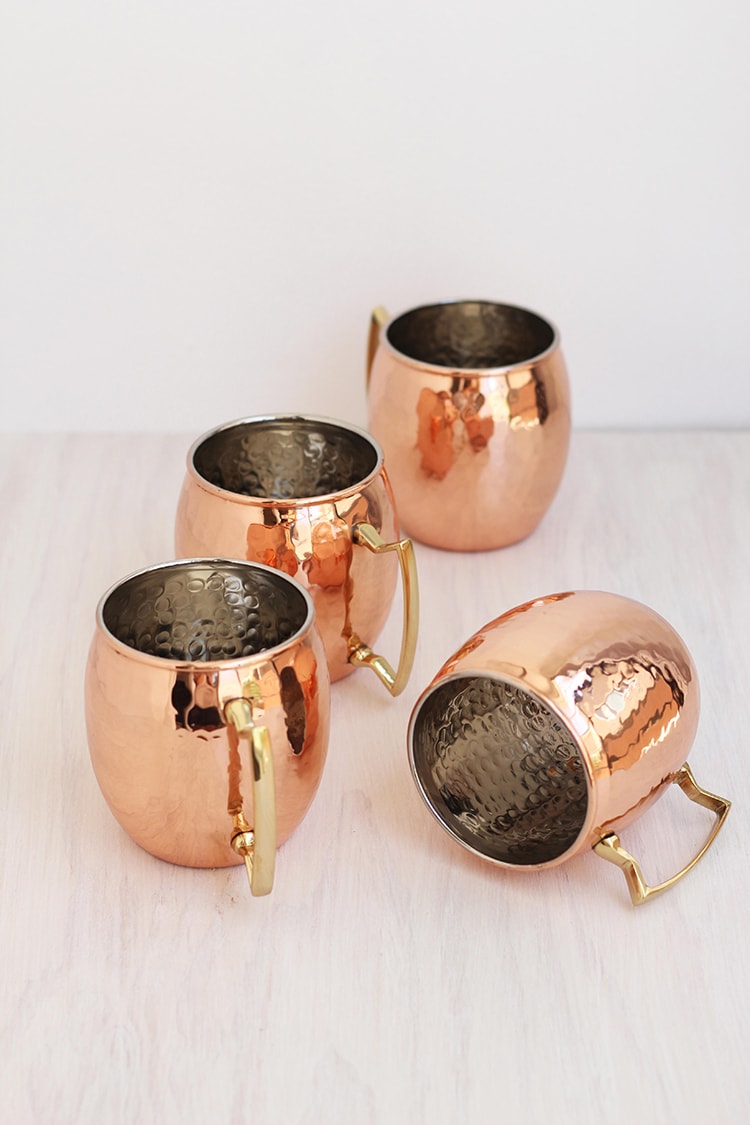 Like biting into a chilled slice of cantaloupe, Melon Mules are the definition of a refreshing summer drink. While I am not a huge fan of flavored vodkas, I much prefer to muddle in fresh ingredients, Grey Goose makes deliciously fresh melon flavored vodka called Le Melon that I always use.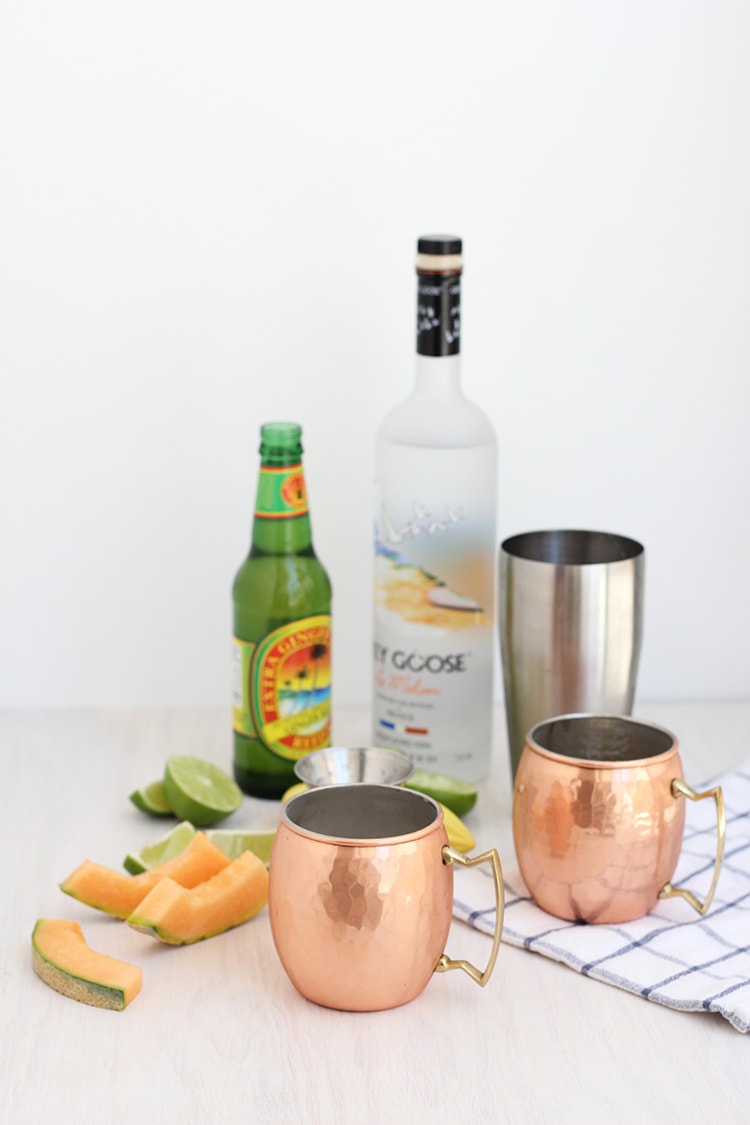 Because a Mule of any kind, melon or traditional, simply tastes better served in real copper mugs, I am teaming up with Birch Lane to give a set of 4 Hammered Copper Mule Mugs to one reader today. Lucky, lucky you! So here's what to do: muddle, shake, pour, repeat and enter the giveaway! I guarantee you will be making these Melon Mules on repeat all summer long and enjoying them in those frosty copper mule mugs. Cheers!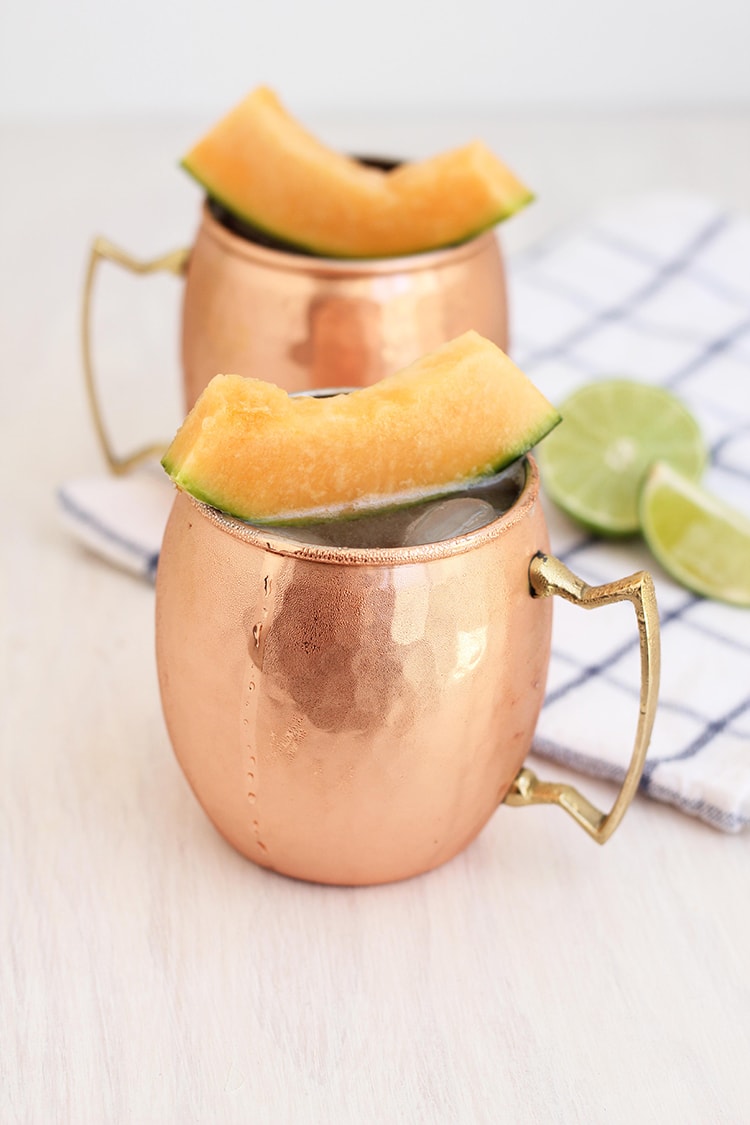 For more photos on how-to make this Melon Mule visit my post on Style Me Pretty Living today!
Melon Mule Cocktail - adapted slightly from Grey Goose
makes 1
1 ½ parts Grey Goose Le Melon Vodka
3 parts ginger beer
¼ cup diced cantaloupe
½ lime, juiced
ice
cantaloupe slice for garnish, optional
Directions:
1. In a cocktail shaker filled with ice; muddle cantaloupe and juice from ½ lime.
2. Add in vodka and shake until well chilled.
3. Pour into a copper mule mug filled with ice.
4. Top with ginger beer
5. Garnish with a cantaloupe slice, optional
Here's How to Enter:
Note: This giveaway is now closed.