Happy Friday to you, happy Friday to you, happy Friday dear frieeends…happy Friday to you! Jason and I are off to Palm Springs for a weekend of relaxation poolside and I'm so happy to have a mini-vacation that I'm singing like a lark! But before I skip off to the desert, I'm sharing the perfect weekend drink recipe for a Raspberry Basil Limoncello Cocktail straight from my very favorite "Lark", Jacquelyn. What are your weekend plans? I hope you take a moment for yourself, relax and enjoy it. Cheers!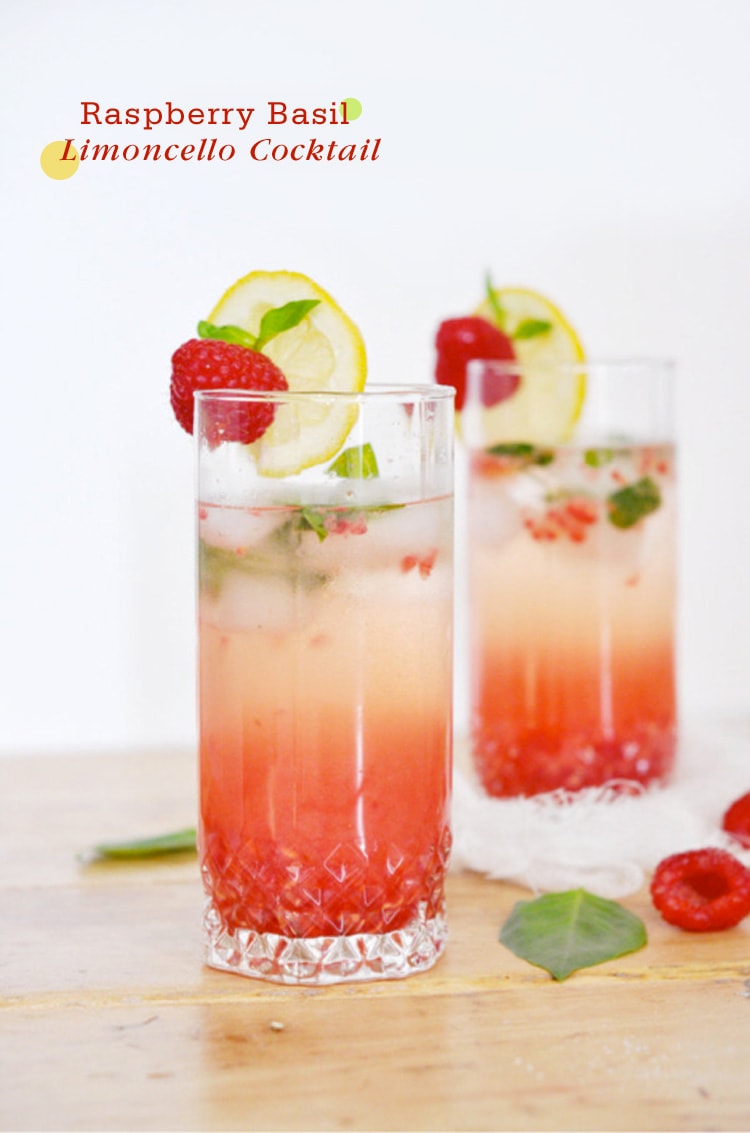 photo by Jacquelyn Clark
Raspberry Basil Limoncello Cocktail - recipe via Style Me Pretty Living
2 lemon wedges
4 basil leaves, roughly torn
6 raspberries
½ tsp. superfine sugar, optional
½ ounce limoncello (preferably homemade!)
1 ounce lemon vodka
champagne
ice
Directions:
1. Add the raspberries, basil and lemon wedge to a high ball glass.
2. Muddle until raspberries are pureed and basil has been bruised.
3. Fill glass with ice.
4. Add limoncello, lemon vodka, sugar and stir until sugar is dissolved.
5. Top with champagne.
6. Garnish with a single raspberry and lemon wheel, if desired.