Cocktails on a Wednesday? No, it's not typical but then again neither is a margarita made with champagne. We're living on the edge here people, watch out! I've been dying to make champagne margaritas for quite a while now. Have you tried one yet? They're all the rage on Pinterest! Did I just say that? How old am I? Here's how it went…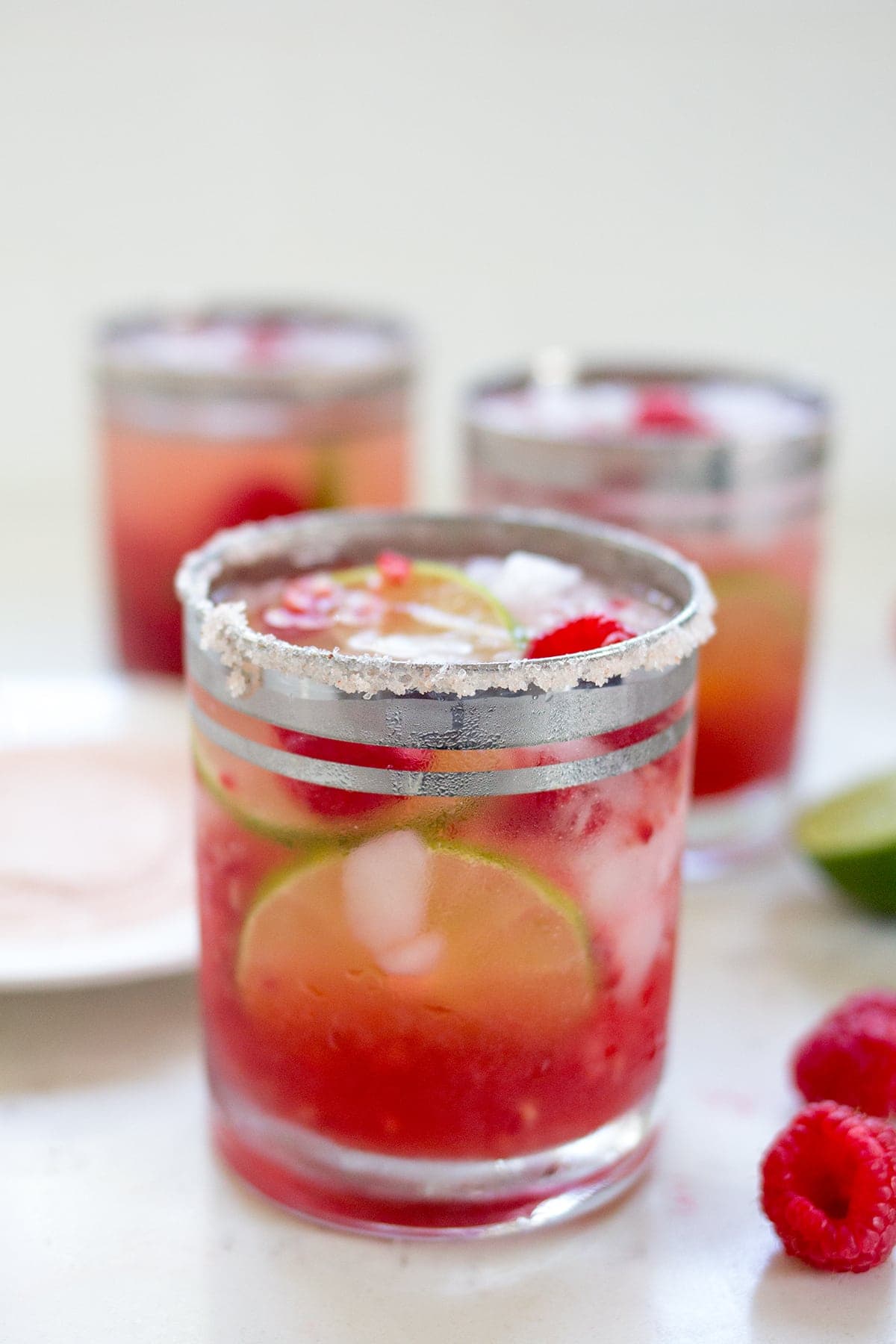 There I was Saturday afternoon, muddling up fresh raspberries, squeezing limes, and listening to Josephine Baker, like I do, when it dawned on me! I happened to have a couple of mini-bottles of champagne chilled in my fridge. Sacrebleu!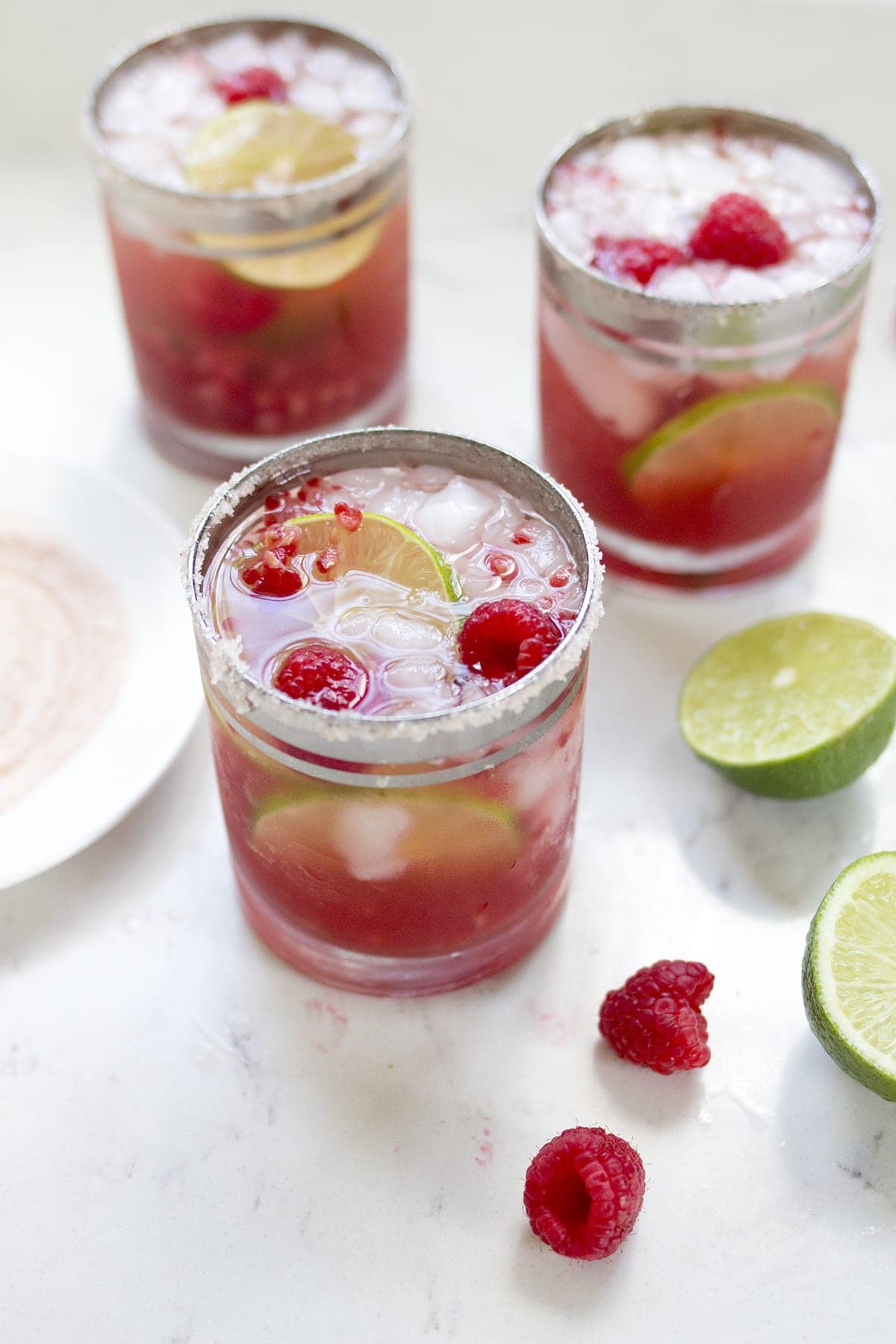 It was time to put this champagne margarita idea to the test. I made my raspberry margaritas: fresh lime, muddled raspberry, Chambord, tequila blanco, and topped them with a hearty slash of champagne. When the fizzzzzzz settled I garnished them with lots of fresh raspberries and a couple of slices of lime.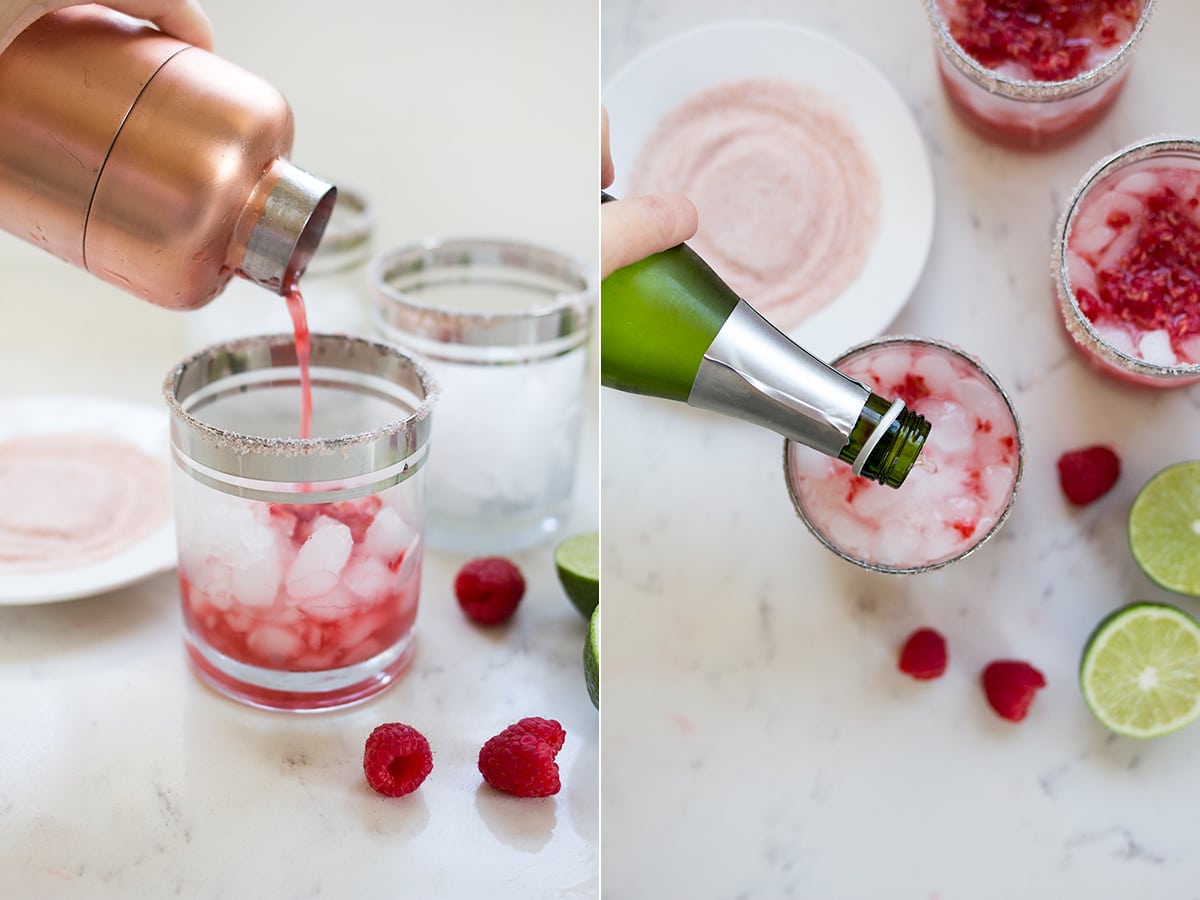 Oooooh, mama. Just when I thought I couldn't love a thing more. All of the flavors I adore in margaritas were now sparkling. Like the frosting on the cake, like the salt on the margarita…wait. They were good. They were better than good, they were delicious.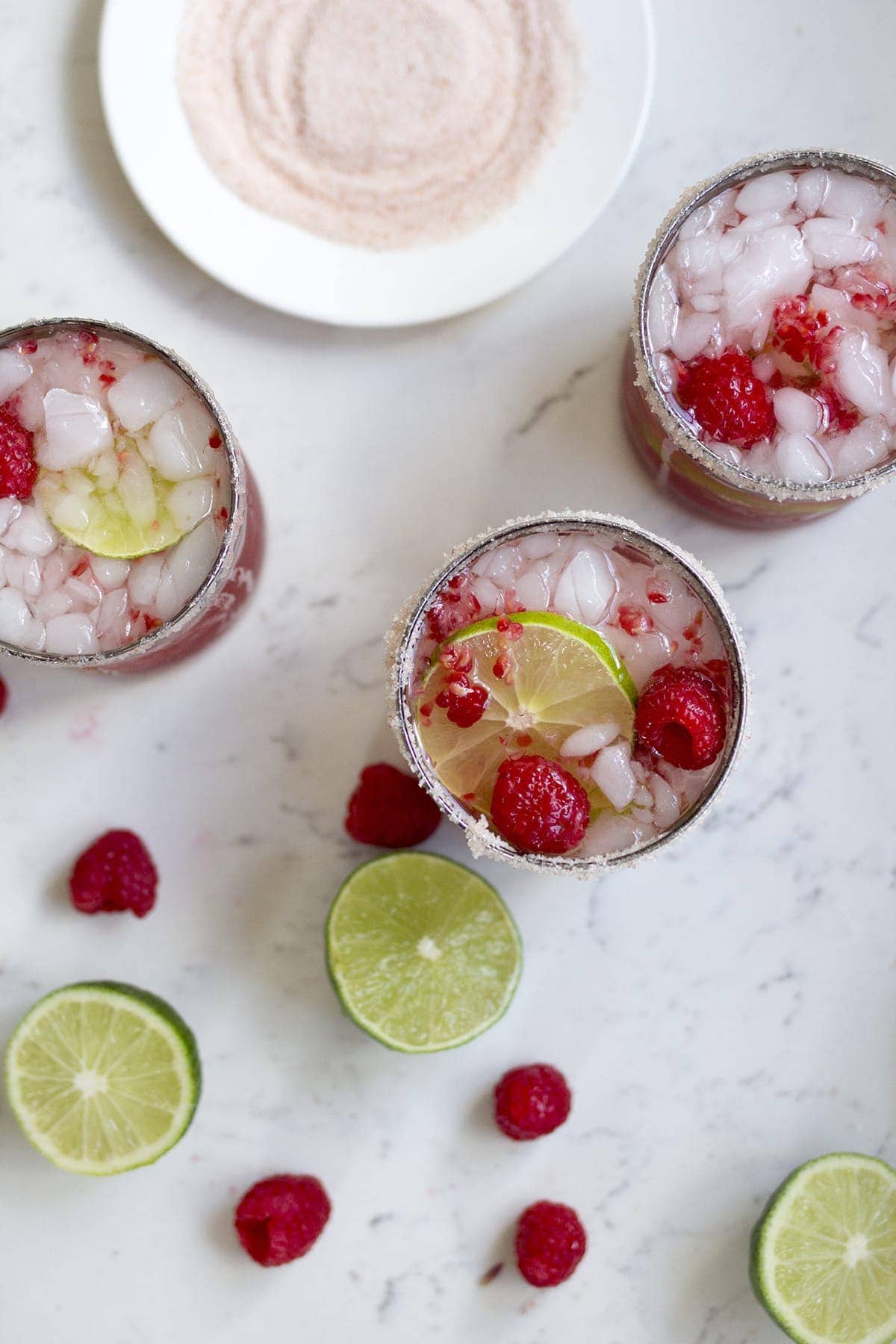 The perfect Valentine's Day cocktail for all of you champagne and margarita lovers out there! Tell me I'm not the only one? Wait, is that a song? Print this recipe, get the ingredients, live on the edge with me people. It's delicious over here.

Sparkling Raspberry Margaritas
Raspberry champagne margaritas.
Ingredients
1 oz Chambord Liqueur
2 oz Tequila Blanco
1 oz freshly squeezed lime juice
handful of fresh raspberries + more for garnish
champagne
lime slices for garnish
pink sea salt & sugar mix for the rim
Instructions
Rim cocktail glasses with a mixture of salt and sugar and set aside.
In a cocktail shaker filled with ice, muddle a handful of raspberries.
Add in Chambord, tequila and lime juice. Shake until well combined.
Pour into glasses filled with crushed ice and garnish with fresh raspberries and lime slices.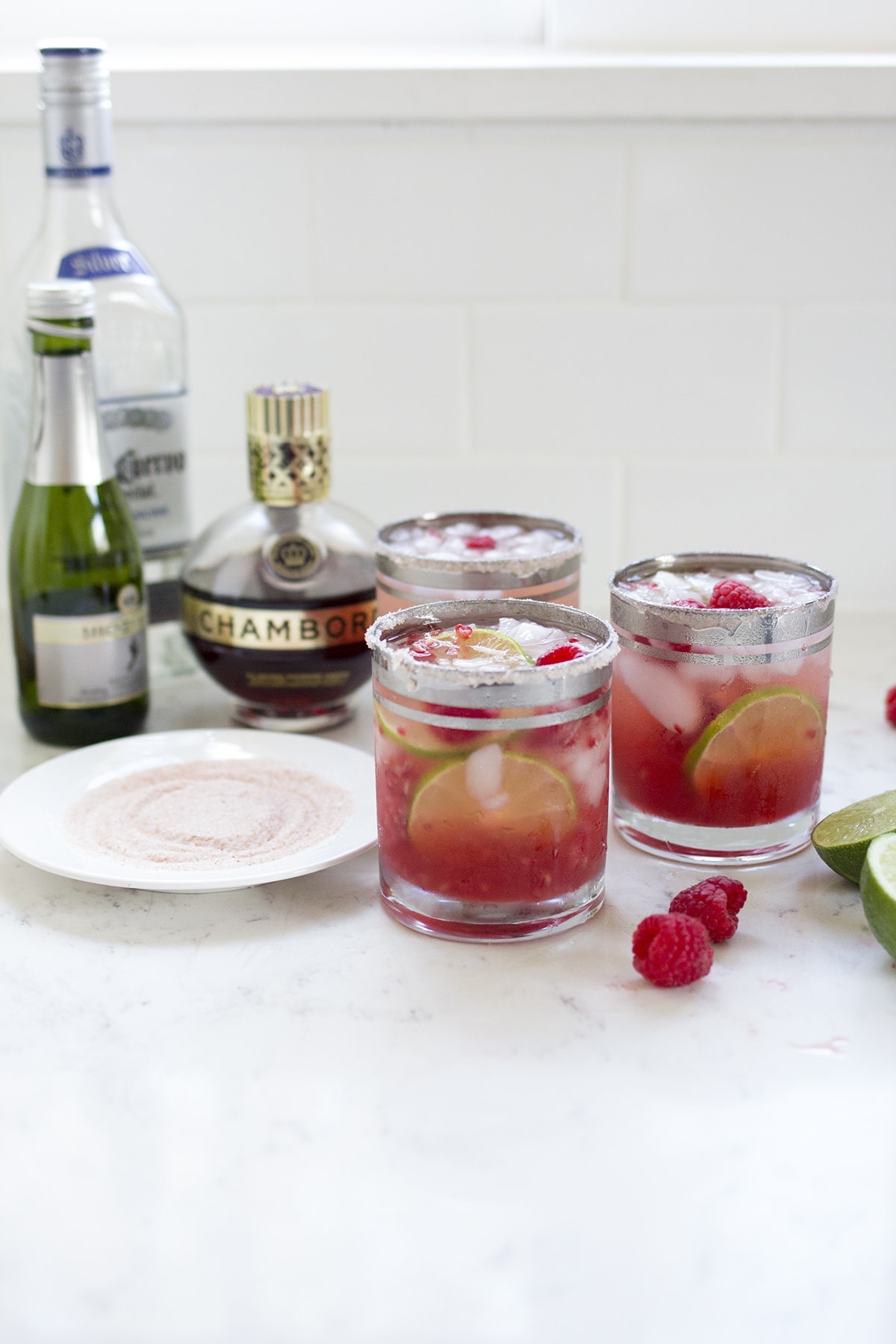 Save
Save
Save
Save