A drink with both summery, tropical flavors and a warming blend of spices can provide a lot of comfort (and denial); enter the Spiced Chai Piña Colada.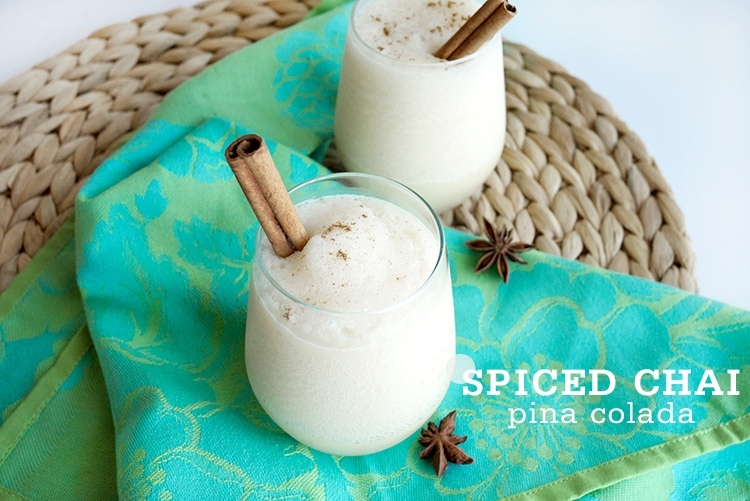 Chai Pina Colada
We're holding on to summer at my house for as long as possible, but I can't help but notice that the chill in the morning air is taking longer to wear off.
Because August is far too early for hot chai, or even hot chocolate, I've found a new way to transport myself to a happy place where the prospects of snow and ice don't exist.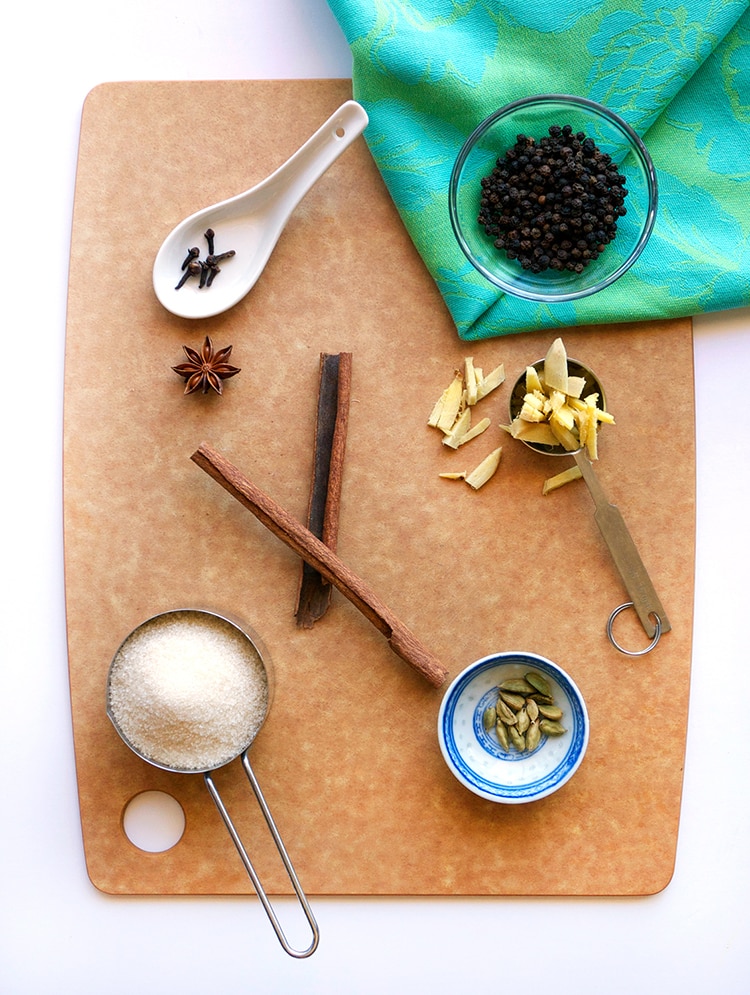 Like a snug chai tea, this drink features the gratifying combined flavors of cinnamon, clove, pepper, ginger, and a little hint of liquorice. The amber rum has a caramel-molasses profile that works well with the warm spices, and coconut milk gives the drink a soothing silkiness.
But it's also an ice blended drink, with bright tropical pineapple and coconut flavors of a Classic Piña Colada, that contrast nicely with the rich spices and keep everyone grounded in summertime fun.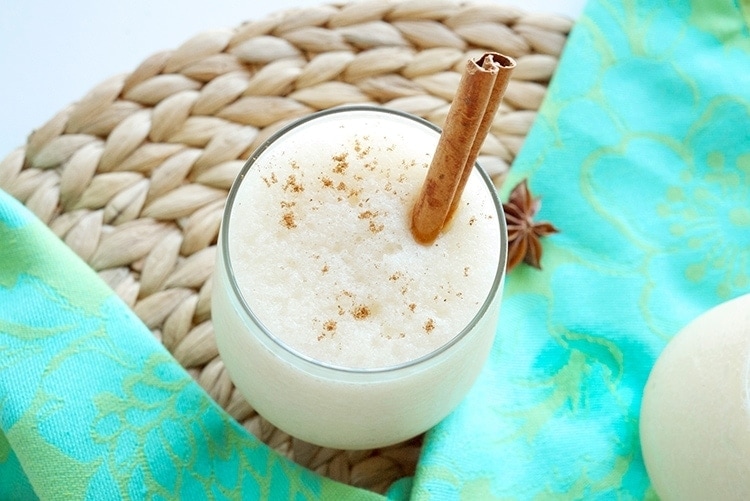 How to Make Chai Simple Syrup
Infusing a simple syrup is the easiest way to get these comforting spices into your drink. You'll have two options: first, if you have all the available spices on hand, you can just steep whole spices in your syrup for a rich and heady infusion.
But, if you're short on ingredients in the pantry, or just big on simplicity and convenience, you can easily substitute chai tea bags (I won't tell anyone if you don't).
To keep the drink from getting too rich and caloric for a summer day, the coconut cream usually found in a Piña Colada has been replaced with lite coconut milk. It doesn't effect the taste or consistency, and it means you can have two.
Recipe & photos by Elana Lepkowski of Stir and Strain.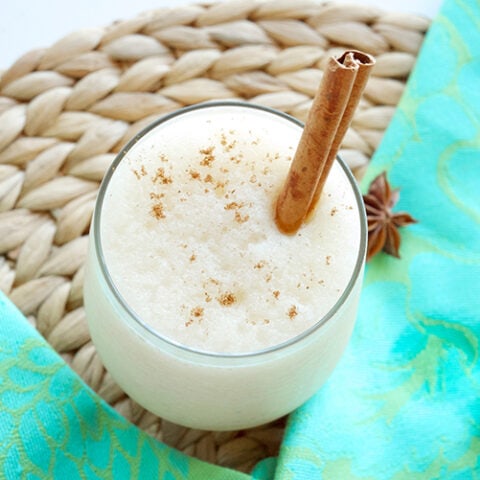 Spiced Chai Piña Colada
Total Time:
1 hour
20 minutes
A creamy chai spiced Piña Colada cocktail.
Ingredients
Chai Syrup:
2 tablespoons whole black peppercorns
1 heaping tablespoon fresh chopped ginger
4 cloves, whole
1 star anise
4 2" cinnamon sticks
6-8 green cardamom pods
½ cup sugar
½ cup water
Cocktail:
2-½ ounces gold rum (use a gold or amber rum for a richer taste vs white)
2-½ ounces pineapple juice
1-½ ounces lite coconut milk
1-¼ ounces chai syrup (see recipe below)
1 cup ice
cinnamon stick for garnish cups. Store leftovers in the fridge for up to 5 days.
Instructions
Make the syrup: Bring sugar and water to just under a boil. Add spices. Stir to combine.
Turn down heat to low and simmer for 10 minutes. Then remove
from flame and let sit, covered for an hour.
Strain mixture into an airtight container. Will keep, refrigerated, for up to a month.
Make the Cocktail: In a blender, combine rum, pineapple juice, coconut milk, chai syrup and ice. Blend and pour into a rocks glass. Garnish with a cinnamon stick.


Notes
To make a chai infusion with tea bags. Boil a cup of water and steep two bags for 5 minutes. Discard the tea bags and stir in one cup of sugar until fully dissolved. Also, for a thicker cocktail, gradually add more ice, ¼ cup at a time until desired consistency is reached.