With New Years Eve just a few short days away I am thrilled to be sharing my favorite party cocktail on Style Me Pretty today! It's fresh, sparkling and made with my very favorite elderflower liqueur. I hope you will stop by Style Me Pretty to check out all of the gorgeous photos shot by Joanne and download my recipe. Have a safe and festive New Years Eve!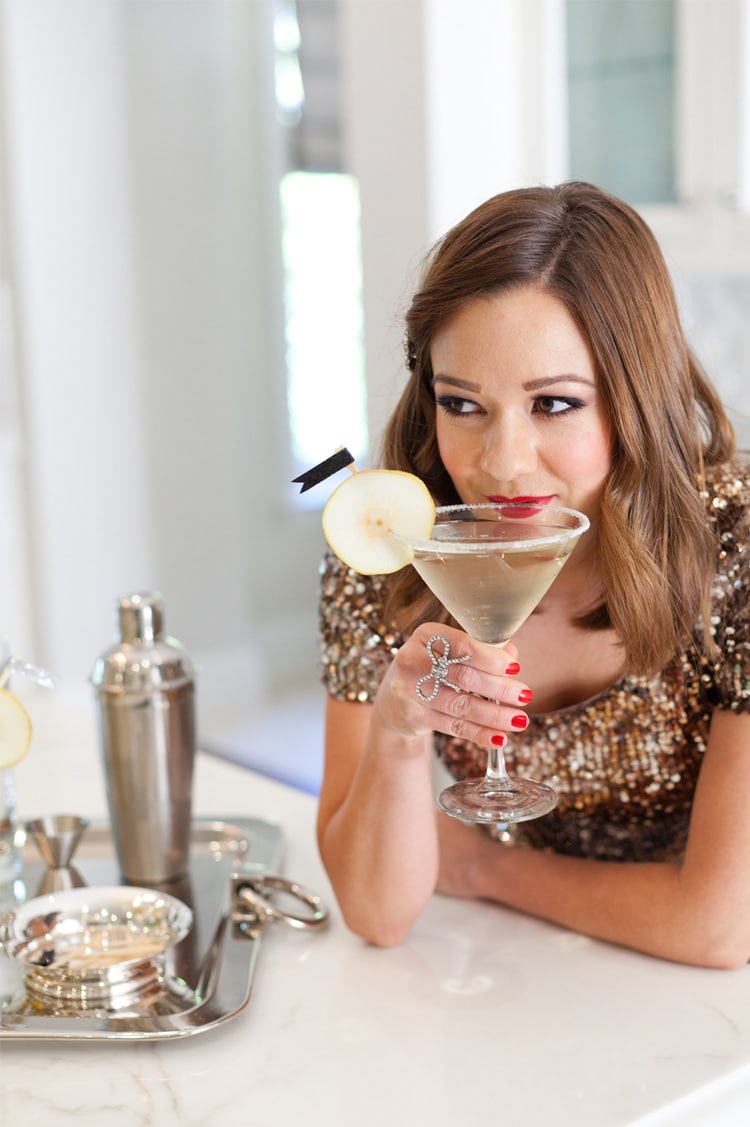 French Pear Martini
1 ½ oz. St. Germain Elderflower liqueur
1 ½ oz. Pear Vodka
Chilled Champagne
Granulated sugar for the rim
1 lemon, wedged
1 pear, sliced
Directions:
1. Prepare your garnishes by slicing a lemon into wedges and the pear into rounds.
Tip: To prevent pear from discoloring, squeeze a lemon over cut slices.
2. To prepare martini glasses, run a lemon wedge around the rim anddip into sugar.
3. In a cocktail shaker filled with ice, combine St. Germain and Pear Vodka. Shake vigorously until well chilled.
4. Strain into prepared martini glass and top with champagne.
5. Garnish with a round of pear and a festive stir stick.
6. Sip and enjoy!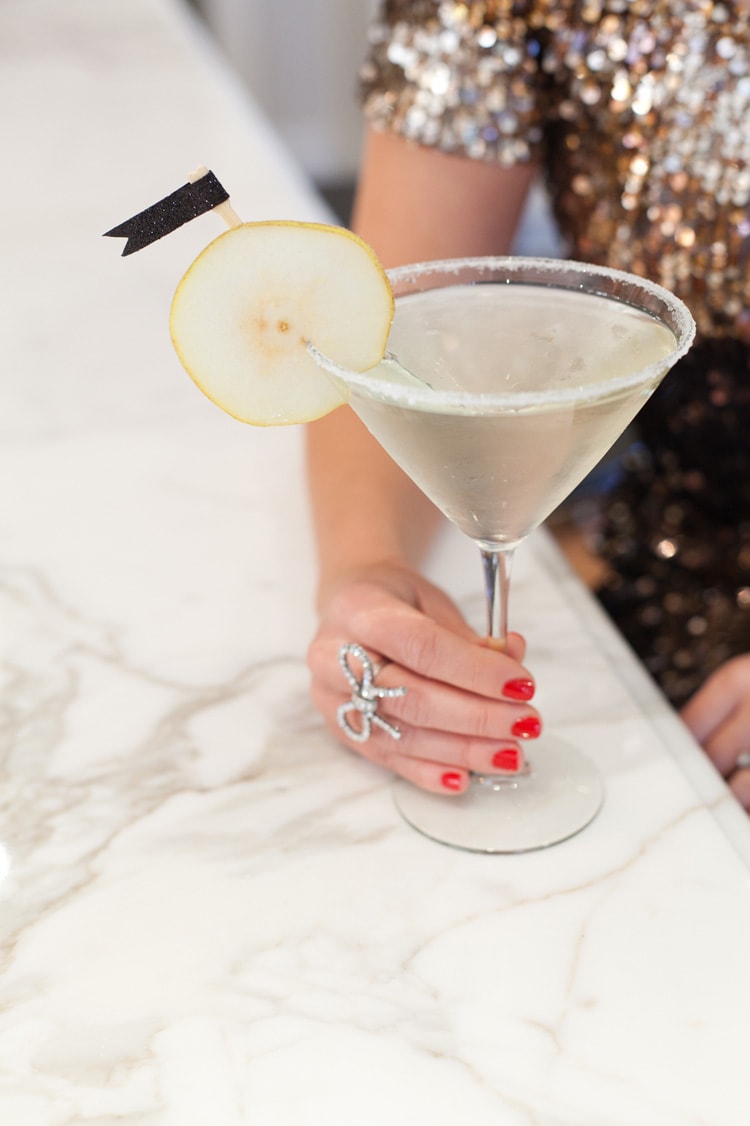 Photos by Joanne Pio // Kitchen design by On Madison Inc // Styling by Leah Bergman