Sometimes it's nice to set the dessert dish aside and sip on a tasty dessert cocktail instead! These Toasty Almond Cocktails are sweet, creamy, and very easy to sip on. You'll be feeling all toasty and warm in no time. Have a cozy weekend friends!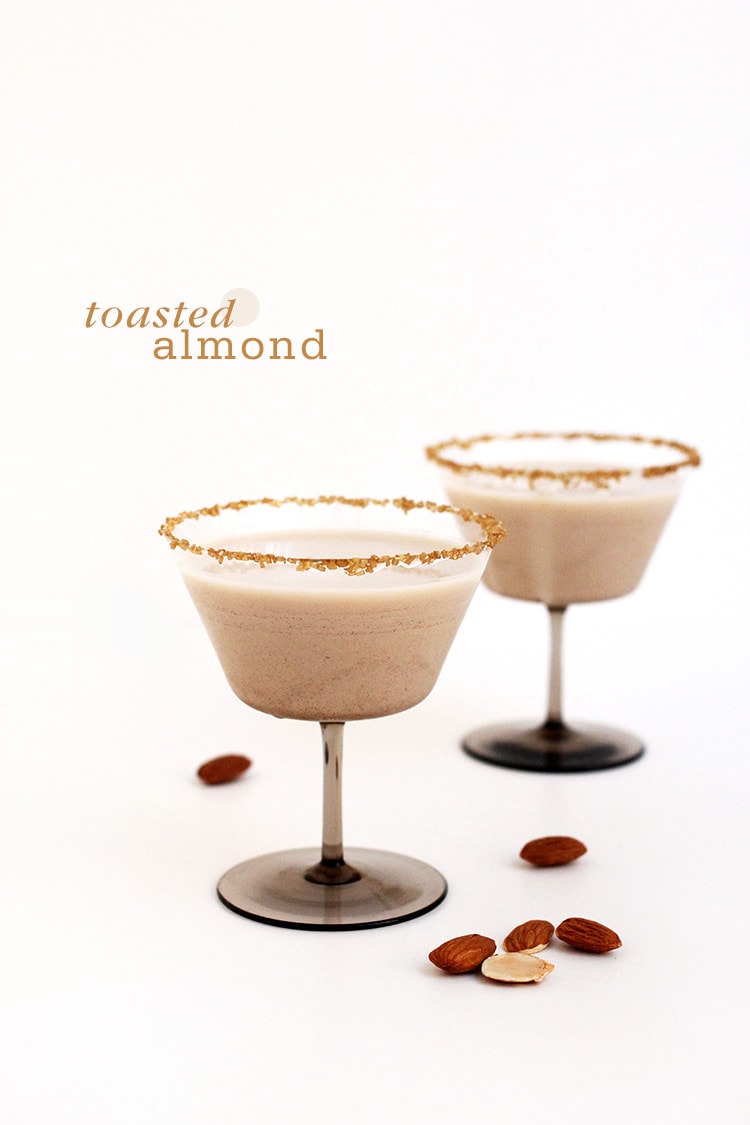 photo by Leah Bergman
Toasted Almond
Makes 1 cocktail
1 oz vodka (or vanilla vodka)
1 oz coffee liqueur
1 oz amaretto
half & half
honey & gold sanding sugar - optional for garnish
Directions:
1. Dip cocktail glass rim in honey then in gold sanding sugar. Set aside.
2. In a cocktail shaker filled with ice; combine vodka, coffee liqueur, and amaretto. Shake until well chilled and pour into prepared glass.
3. Top with a splash of half & half.
4. Sip & enjoy.