If you are looking for a fun, flirty, and delicious drink for Valentine's Day, make Raspberry Pop Rock Margaritas.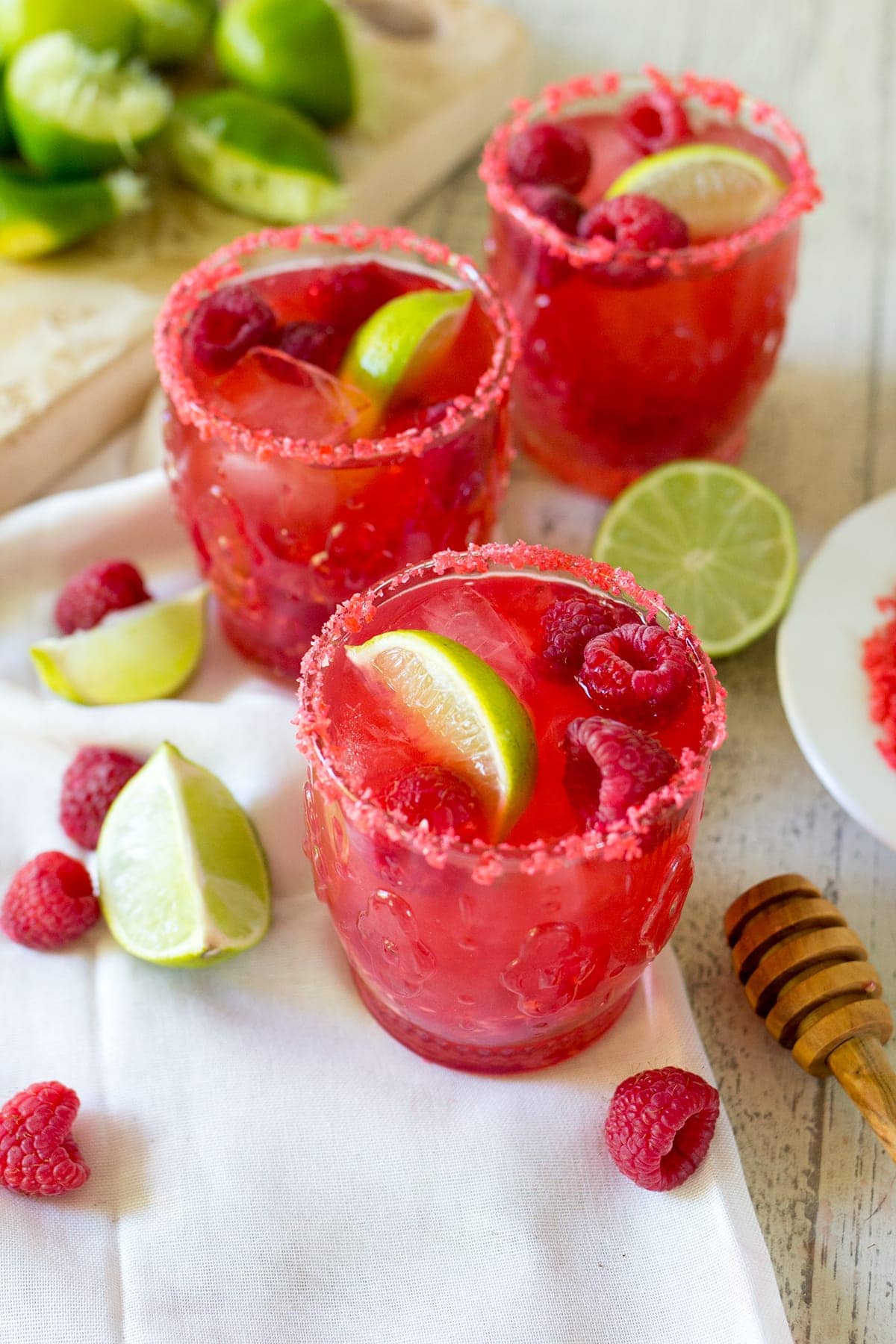 When it comes to Valentine's Day cocktails, I want something fun to drink and more creative than just champagne. Raspberry Margaritas with a strawberry pop rock rim do the trick. Even without the candy rim, this raspberry margarita is a keeper. I mix Chambord, silver tequila, fresh lime, sugar and muddled raspberries in a glass and top it with ice.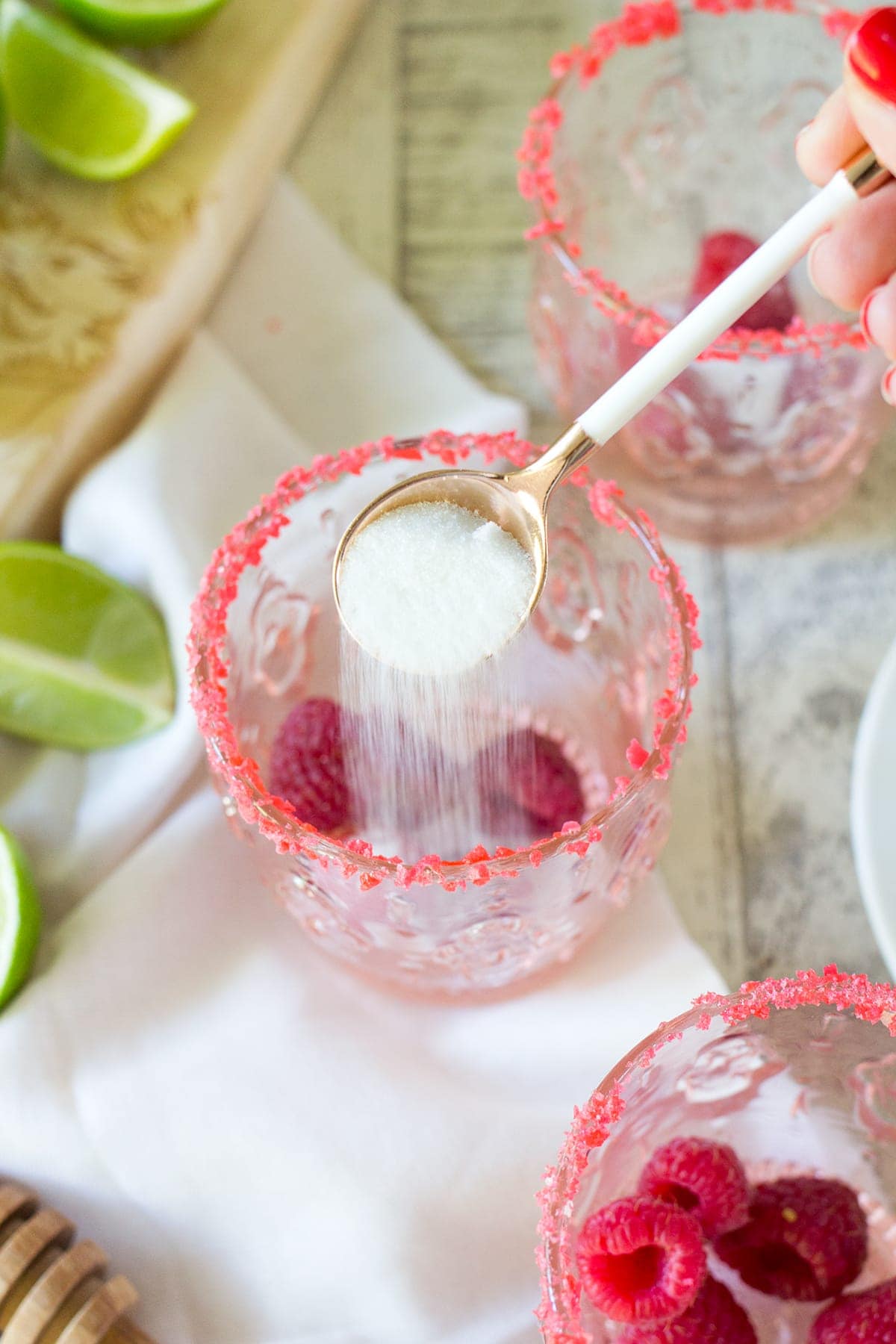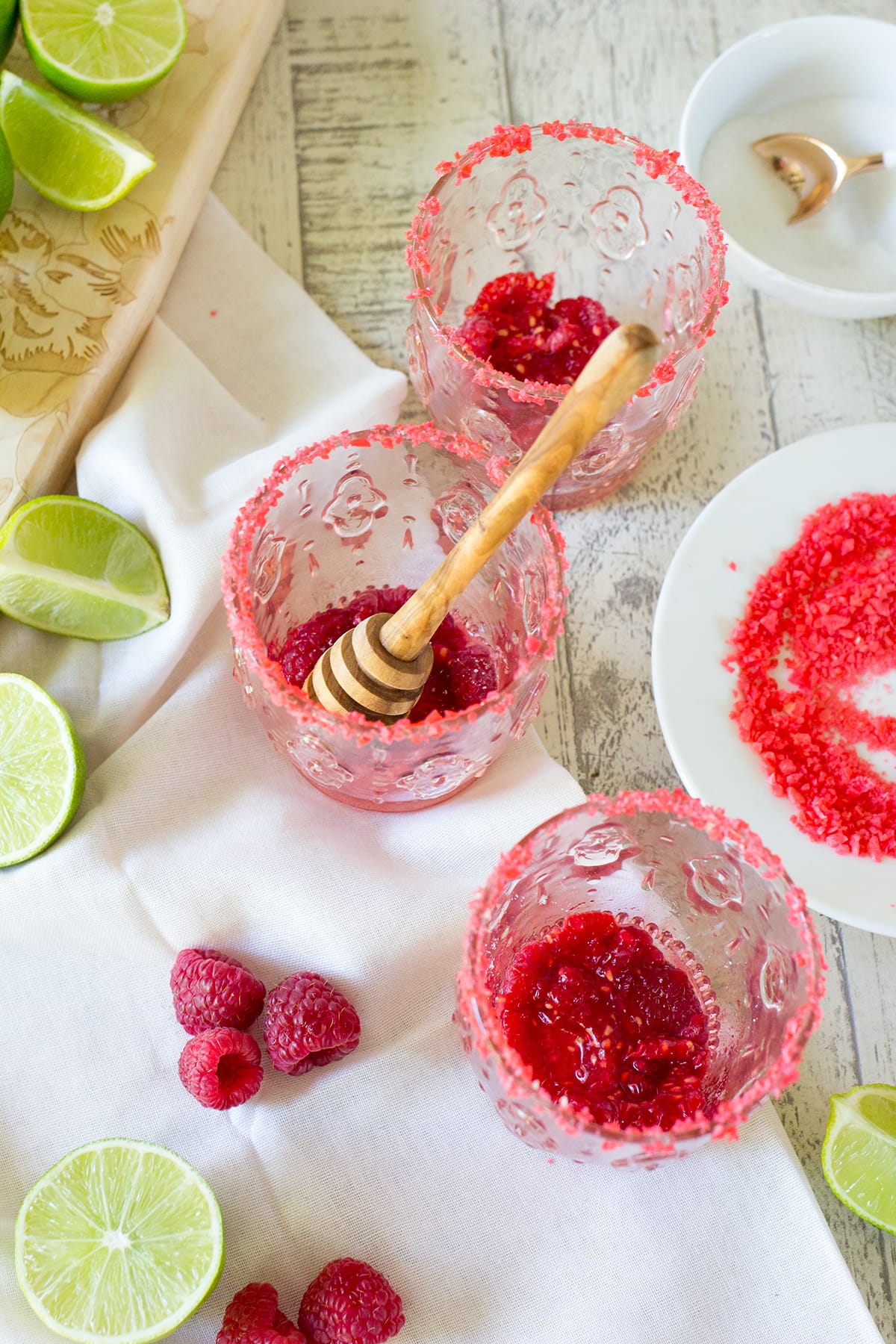 The freshly muddled raspberries give the margarita such a jammy flavor mixed with the sweet raspberry Chambord and sugar, yum!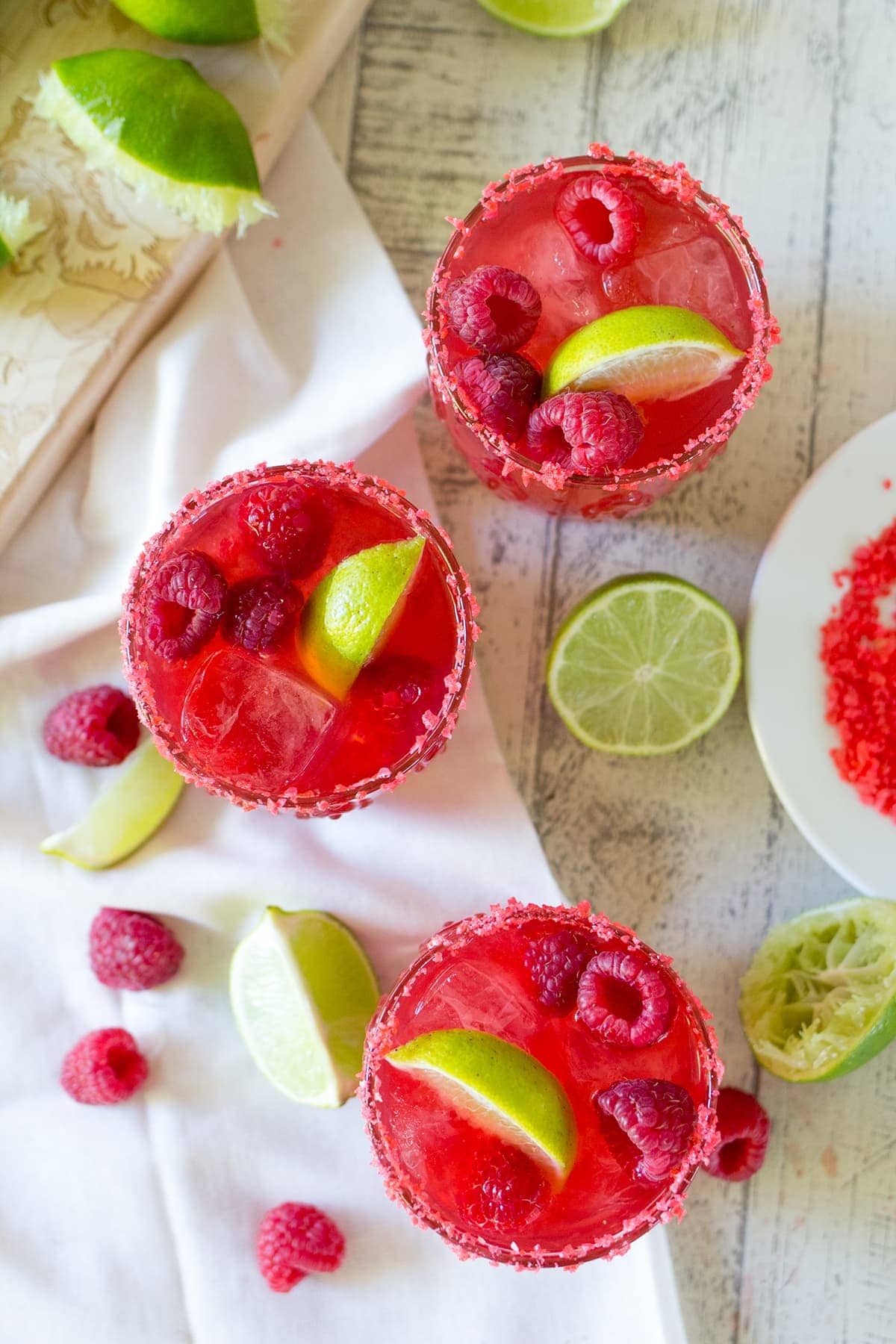 Fill them to the Pop Rock crusted brim with tequila, lime juice, Chambord and ice and give it a good stir. Garnish with more fresh raspberries and a wedge of lime. Cocktails are served!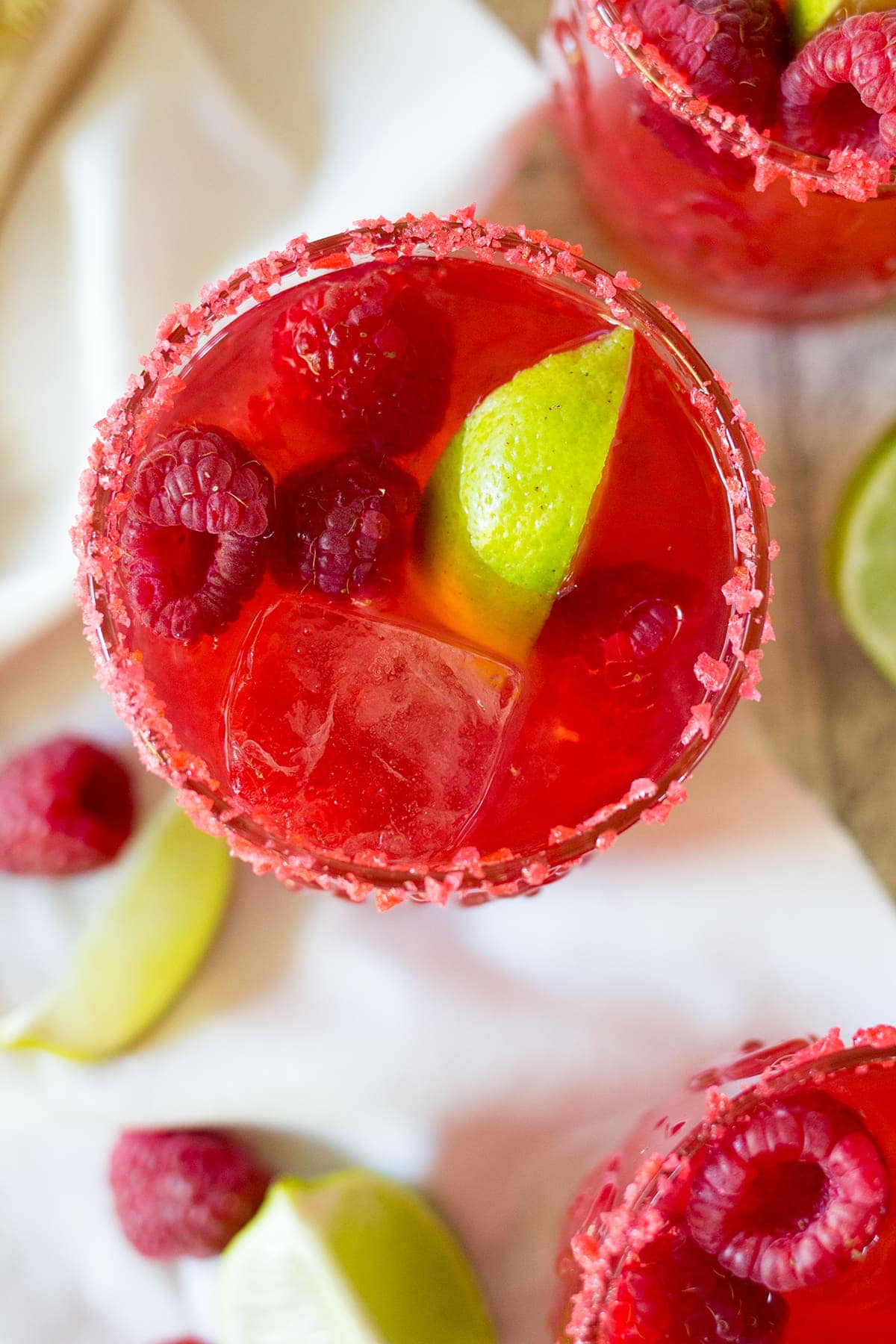 It really doesn't get more fun or delicious than this! So, when is the last time you ate Pop Rocks? I guarantee they are just as fun now as they were when we were kids...but even better when there's booze involved. Happy Valentine's Day!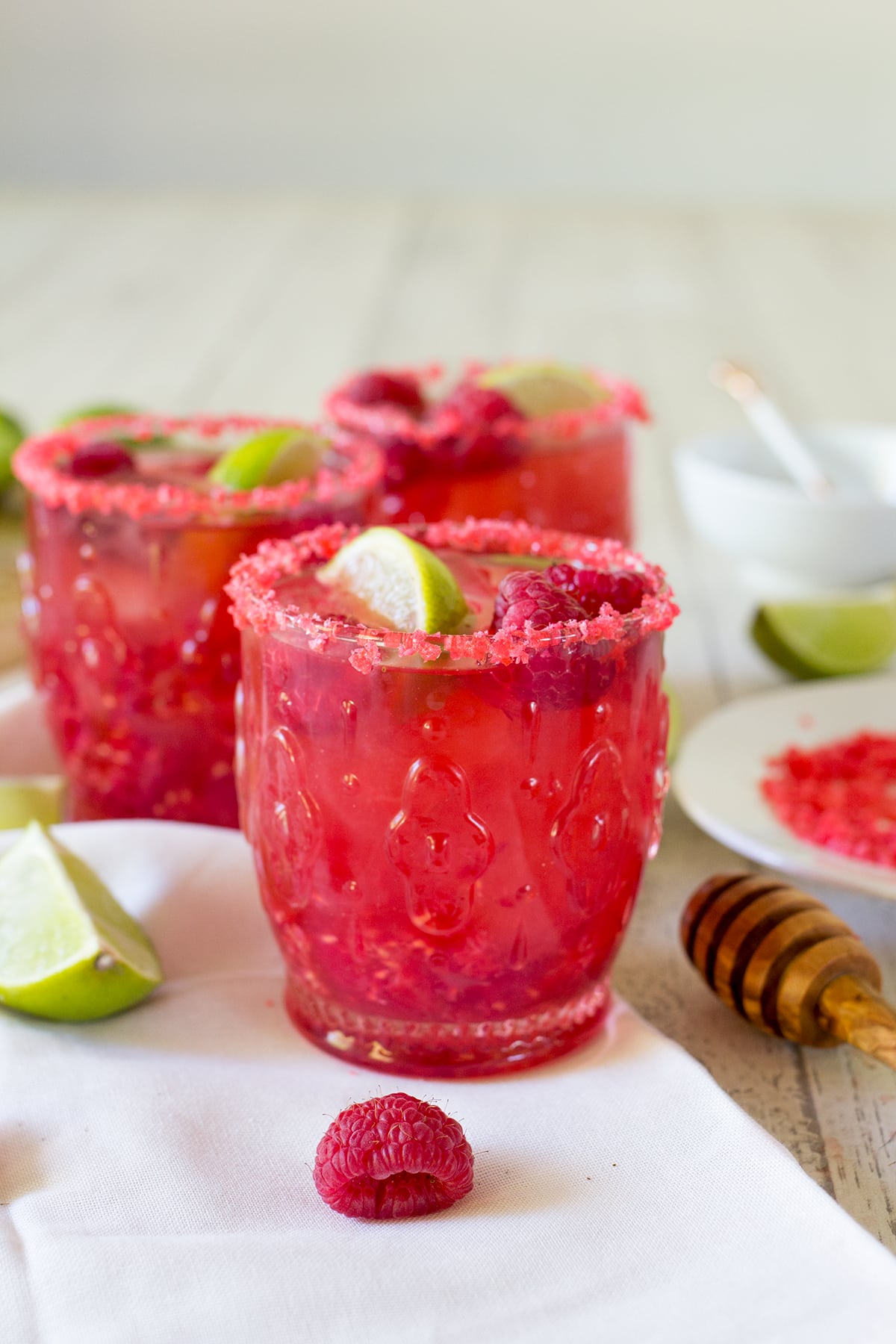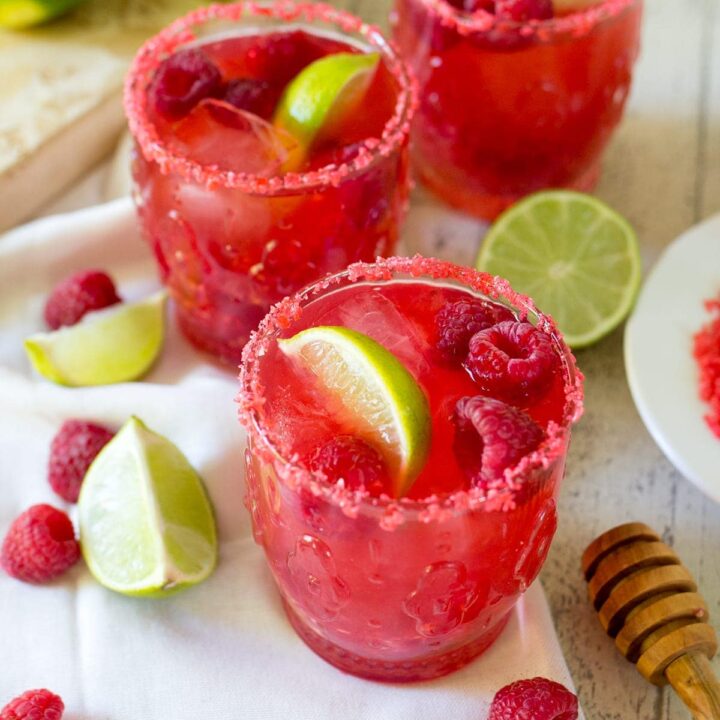 Valentine's Day Raspberry Pop Rock Margaritas
A popping fun raspberry margarita made with Chambord and Pop Rocks candy.
Ingredients
1 oz Chambord
2 oz blanco tequila
1-1.5 oz fresh lime juice (I use about 2 limes)
½ teaspoon granulated sugar
5-6 fresh raspberries + more for garnish
lime wedges for garnish
Strawberry Pop Rocks Candy
Instructions
Rim margarita glass with lime juice and dip in strawberry Pop Rocks.
To glass add fresh raspberries and sugar, muddle well.
Stir in Chambord, tequila and lime juice.
Fill with ice and garnish with more raspberries and fresh lime wedges. Serve!