Wanna know what's better than a freshly baked gooey chocolate chip cookie with a cold glass of milk? Nothing.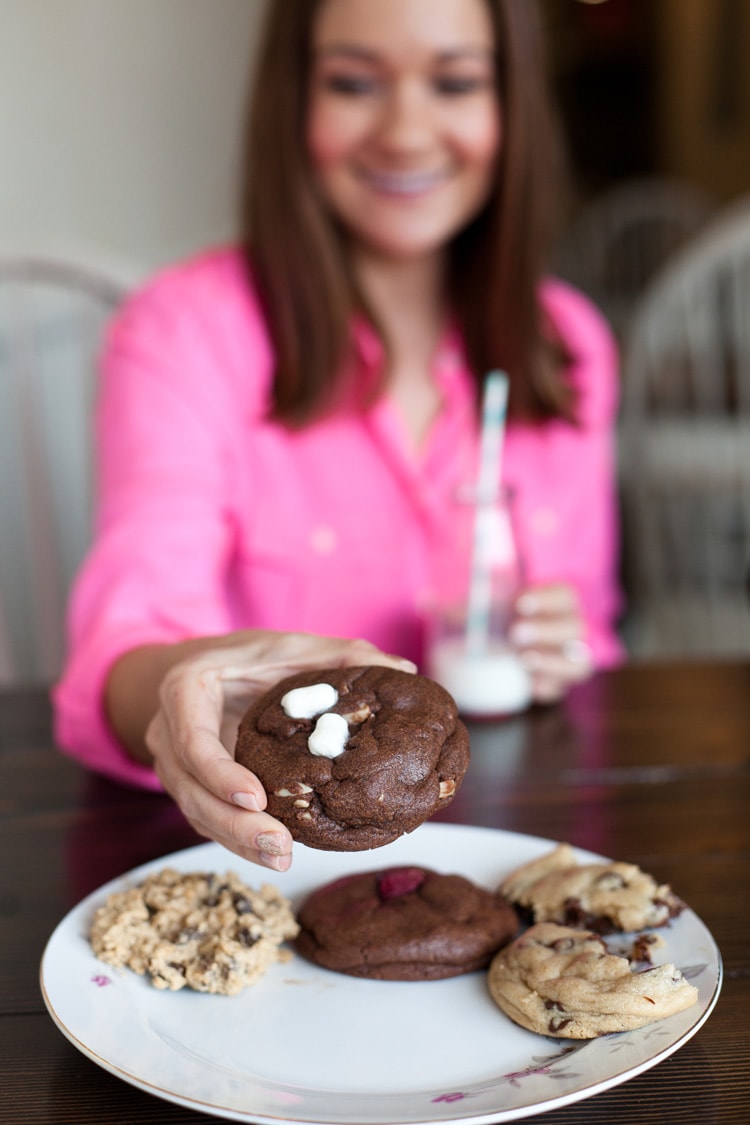 A few weeks back Joanne, Jason, and I stopped by the newly opened Milk Jar Cookies for an afternoon of indulgence. I can't remember the last time I drank an entire glass of milk but let me tell you, I felt like a kid again, straw and all.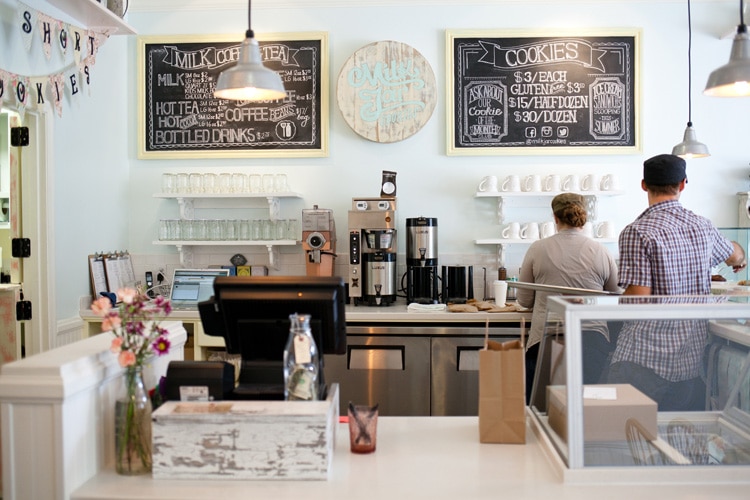 Milk Jar has the world's most perfectly simple menu: cookies and milk. How genius is that? Step up to the counter, choose your freshly baked cookies from a variety of beautifully displayed cookie plates, and decide what kind of milk you'd like to drink.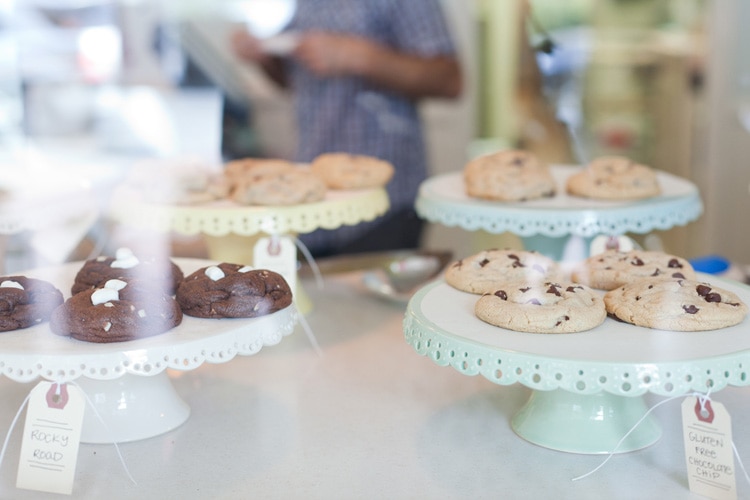 You can image that the smell in this cookie shop is out of this world...like stepping into the quintessential '50s kitchen just as Mom is taking freshly baked cookies out of the oven. I think I should jar that smell. Nostalgic yet?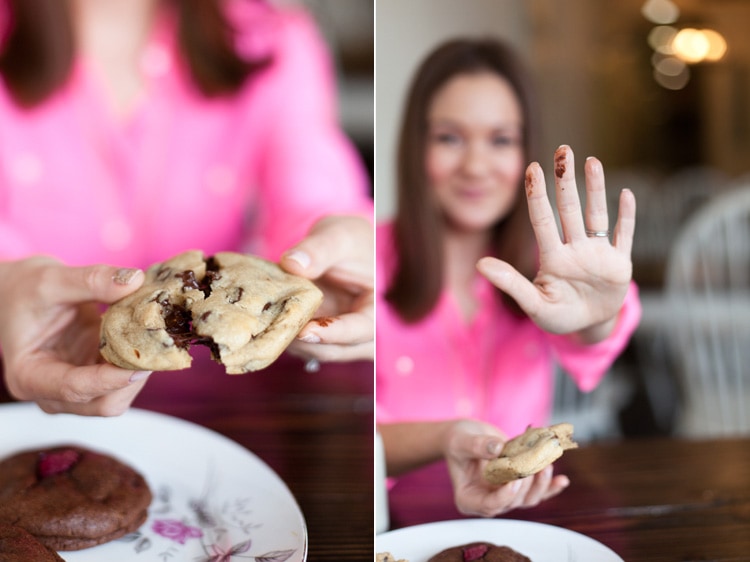 Lucky for me the cookies were pretty darn tasty as well as good-smelling. The classic Chocolate Chip Cookie was hands down the best flavor we tried followed closely by the Rocky Road Cookie; a thick chocolatey cookie with marshmallows and nuts.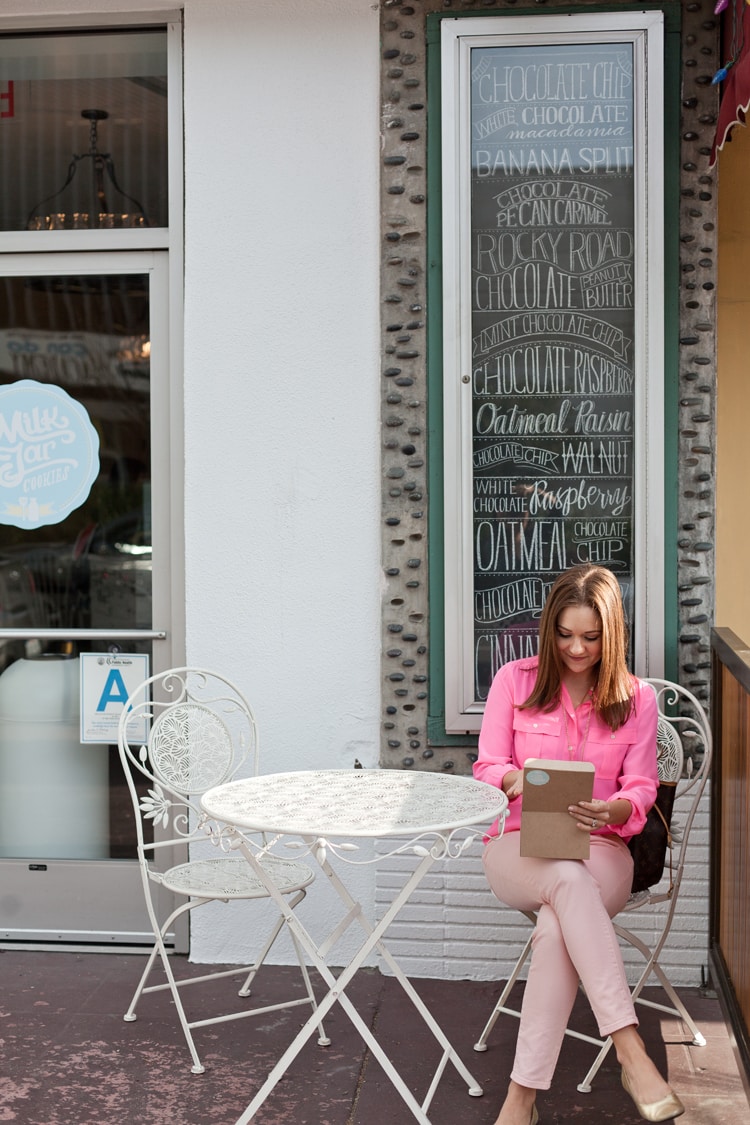 I give all the credit to Joanne for finding this place. She sure knows how to play on my sweet-tooth-sugar-weaknesses, that's for sure! Thankfully we had leftovers and a to-go box which I took little time breaking into.
Milk Jar Cookies
5466 Wilshire Boulevard
Los Angeles, CA 90036