The whole concept of "party-popcorn" isn't a new idea. Recipes for the white chocolate coated, sprinkle crammed, festively colored popcorn has circled Pinterest boards and blogs for some time now. And as cute as a bowl of sprinkled popcorn looks, I was never compelled to make it. Let me have my bowl of buttered popcorn, hold the sprinkles, thank you very much!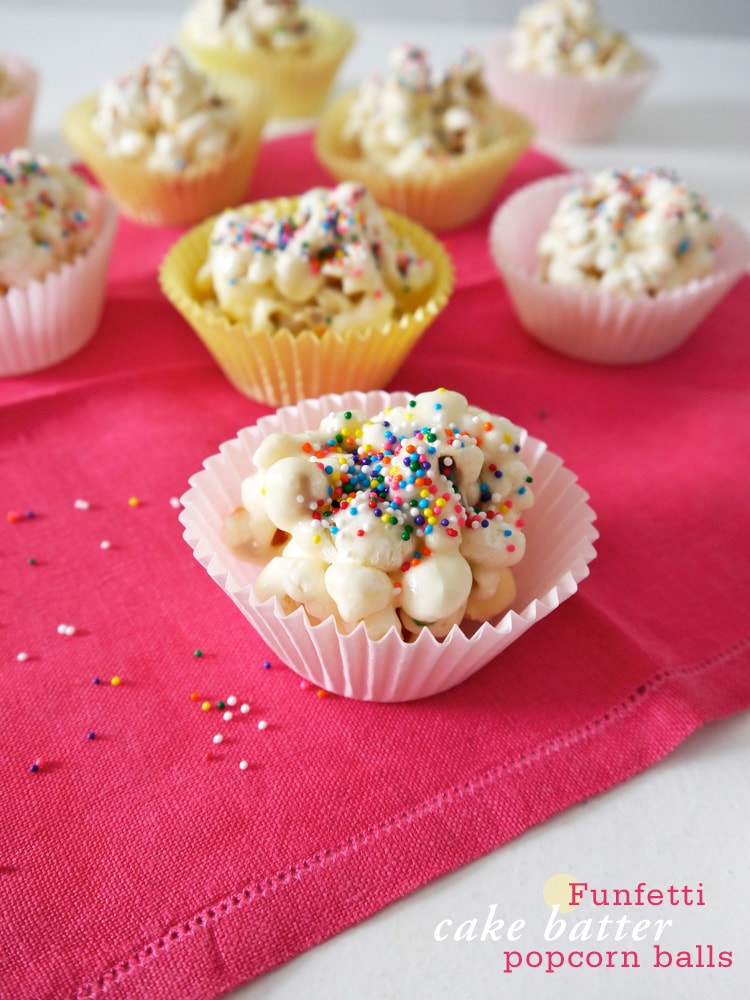 Last week however, all of that changed when my sister made me Funfetti Cake Batter Popcorn Balls. The hybrid version of rice krispie treats and classic popcorn balls with a surprise ingredient you might never guess. Are you ready to have your mind blown? These little popcorn treats are flavored with Funfetti cake mix! It's ridiculous…I know.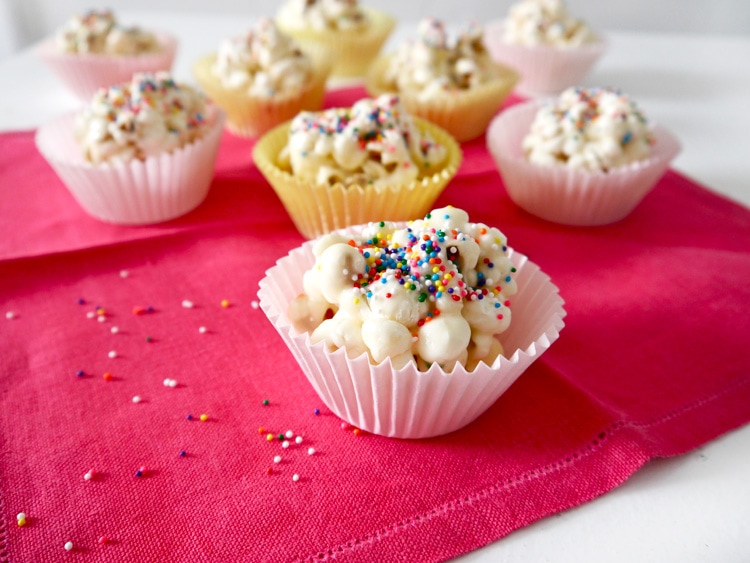 These buttery, slightly salty and sweet popcorn balls taste like birthday cake and a gooey popcorn ball all in one. I'm afraid I will be making this recipe again and again for each and every birthday I have the pleasure of celebrating. Whose birthday can we celebrate next?!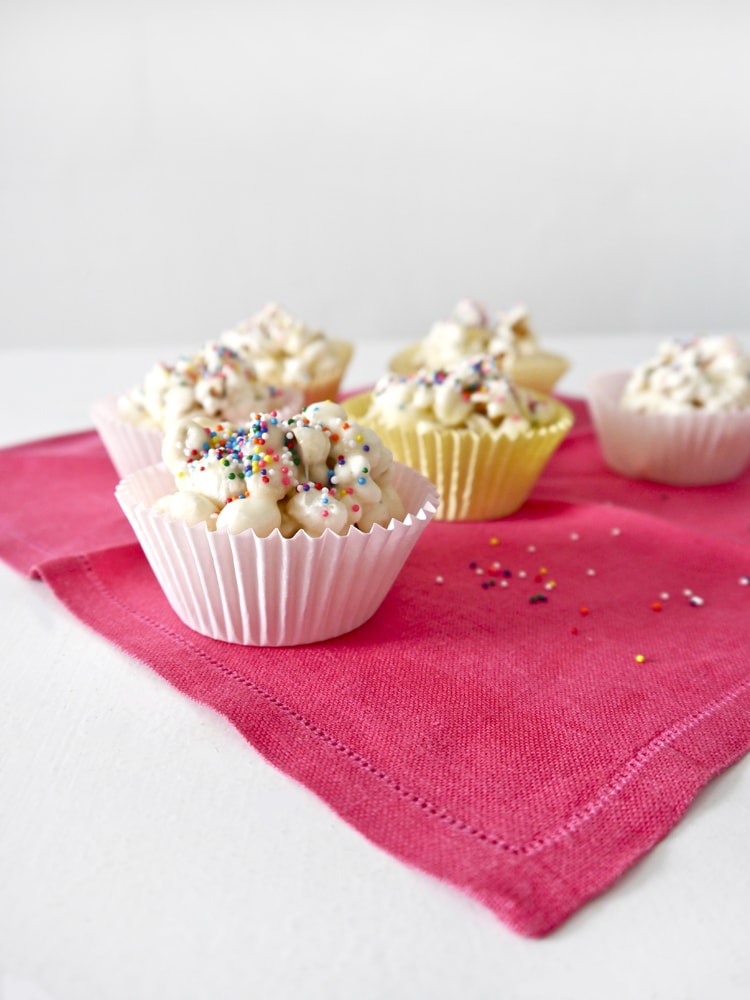 Photos by Leah Bergman
Funfetti Cake Batter Popcorn Balls – recipe discovered via My Sister
makes: 13 small popcorn balls
1/4 cup butter (1/2 stick – plus more for hands)
1 (10 oz) package of mini marshmallows
1/8 teaspoon salt
1/2 cup Funfetti cake mix
12 cups popped plain popcorn (not salted or buttered)
rainbow sprinkles or nonpareil
Directions:
1. Line two cookie sheets with parchment paper or foil sprayed with non-stick spray and set aside for popcorn balls to cool.
2. Start by popping popcorn either bagged or on the stove-top and measure out 12 cups. Arrange popcorn on a sheet pan and pick through to remove any un-popped or semi-popped kernels. Note: Bagged popcorn will yield more fully popped kernels.
2. In a large non-stick pot over low heat, melt 1/4 cup of butter. Stir in mini marshmallows and salt and continue to stir with a wooden spoon until completely smooth and melted.
3. Stir in Funfetti cake mix and remove from heat.
4. Immediately start to fold popcorn into marshmallow mix making sure that all pieces are equally coated. Toss carefully to avoid crushing popcorn.
5. With buttered hands, grab small portions of popcorn and roll into balls. Place on prepared cookie sheets to cool and while still gooey top with rainbow sprinkles.
* Best served same day while still gooey!