It's called golden milk and it's having a moment. Have you tried it?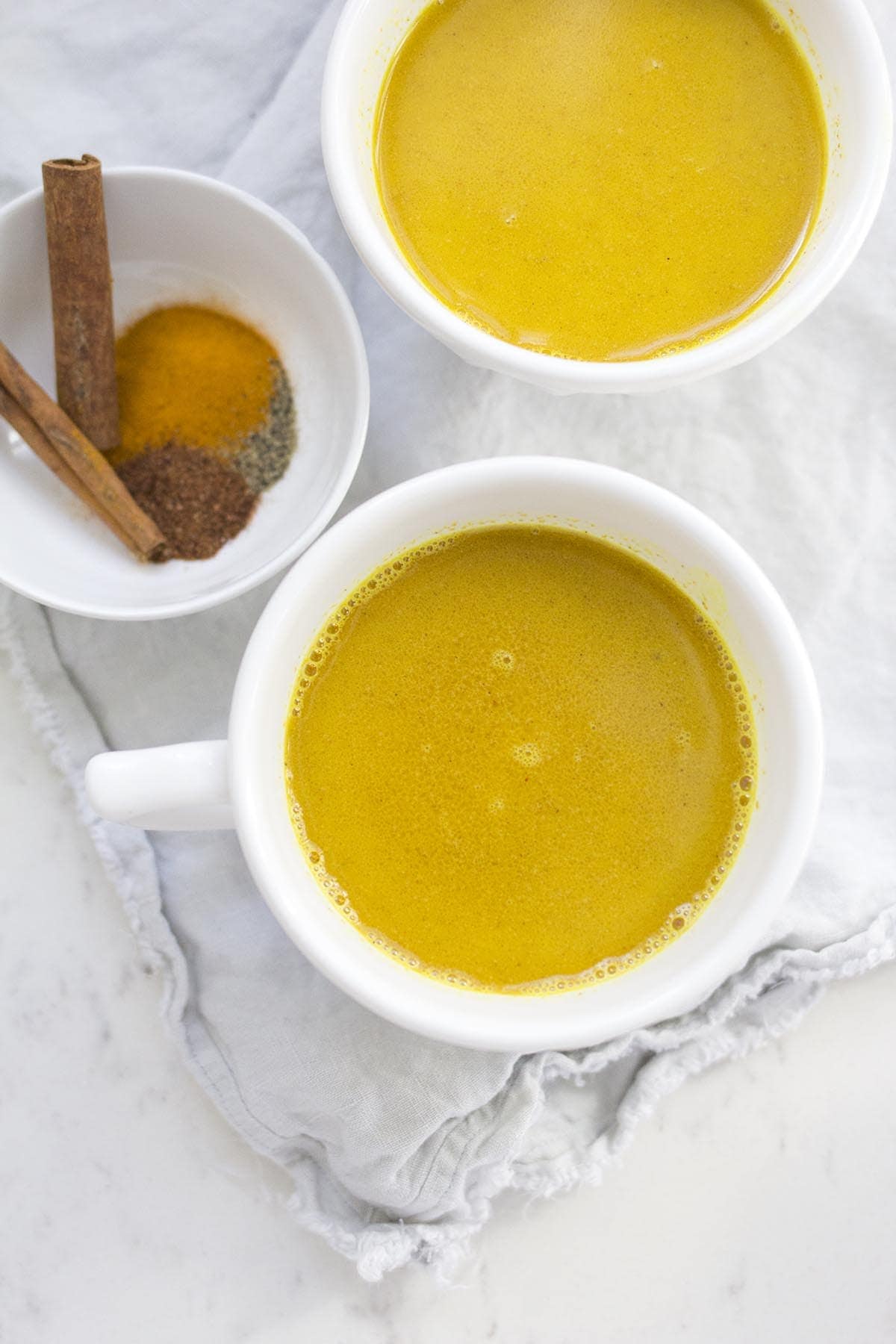 It's essentially a steeped turmeric tea made with almond milk and a bunch of other healthy spices like ginger and a pinch of black pepper. There is a good drizzle of honey in there to sweeten it up and it's creamy, rich, delicious and of course vibrantly yellow from the turmeric. Careful! This stuff is a master of staining. So why is everyone so obsessed with this stuff?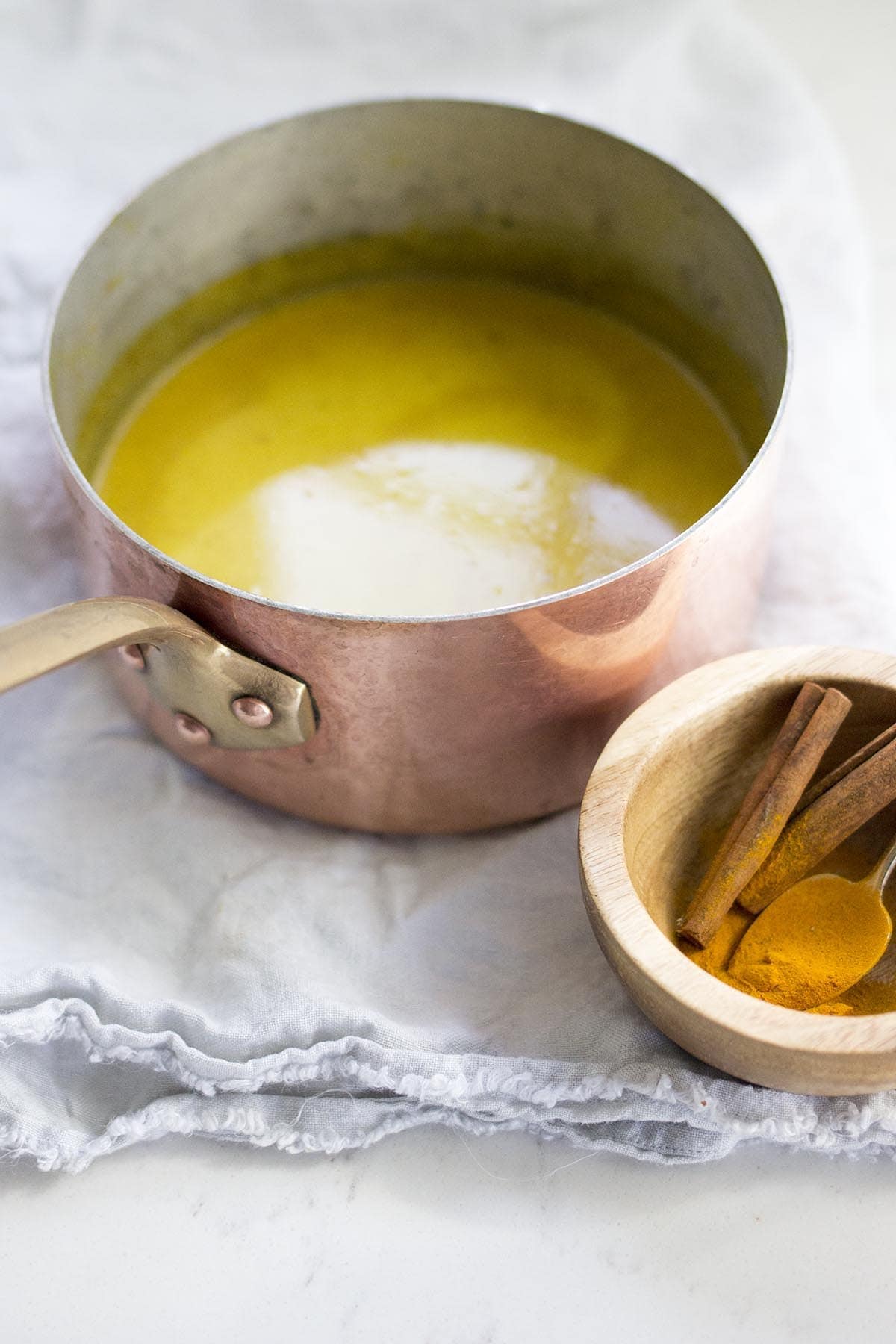 Turmeric has been used in cooking, Ayurvedic, and even beauty remedies for thousands of years. You can find countless articles on the over 600 benefits of turmeric, pretty incredible, but here are just a few. Turmeric contains curcumin which is a polyphenol. It has antioxidant, anti-inflammatory and anti-cancer properties…need I say more? Pretty much a super-food.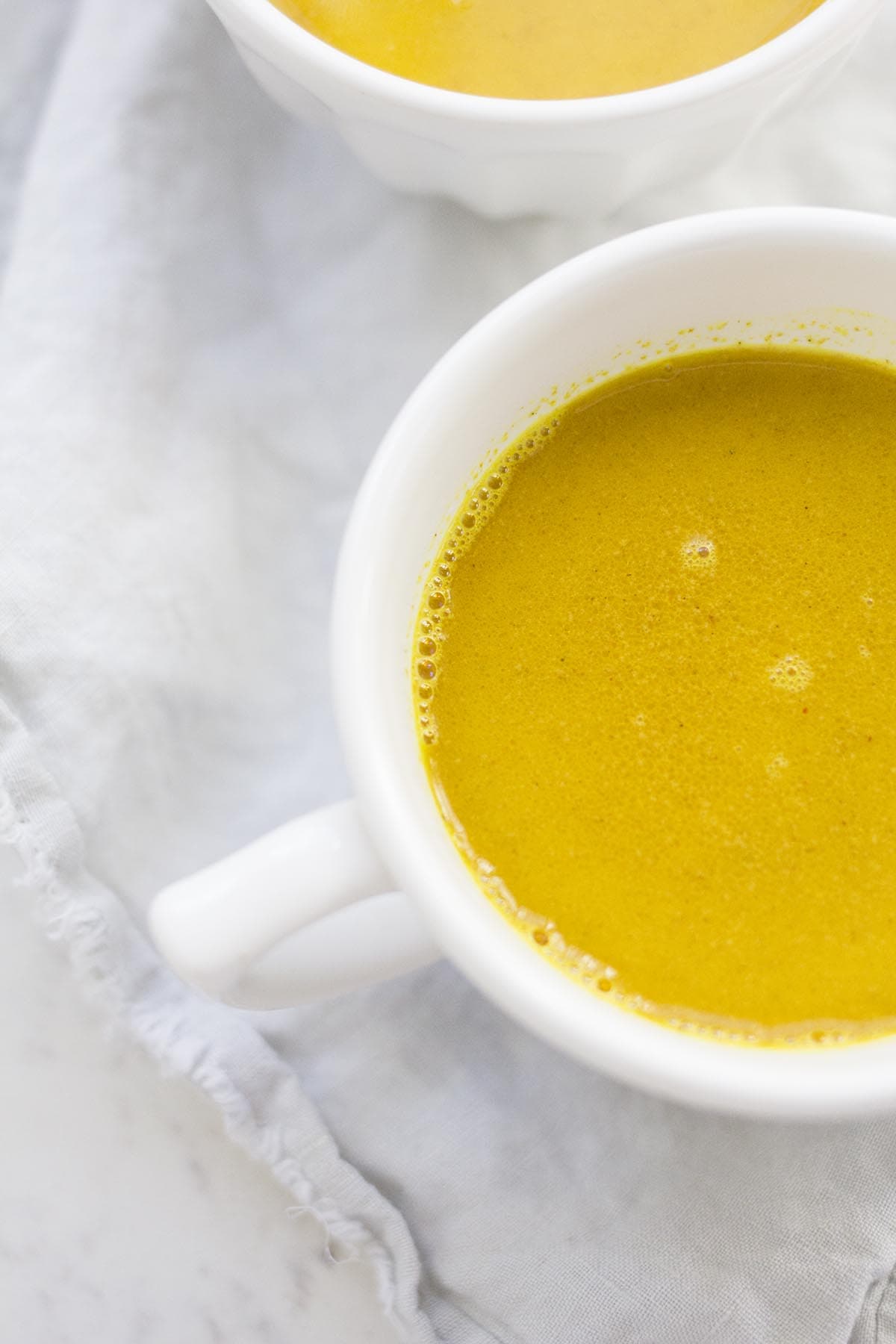 And because Golden Milk's main ingredient is turmeric, this is a curcumin packed tonic. It's recommended to drink at night just before bed which is good because the warm creamy drink is rather relaxing to sip. Here are some more Golden Milk benefits to the body…
Anti-inflammatory.
Anti-oxidant.
Boosts immunity.
Anti-carcinogenic.
Helps maintain cholesterol levels.
Promotes digestive health.
Liver detoxifier.
Regulates metabolism and weight management.
High blood pressure.
Memory and brain function.
Various skin conditions.
Neurological disorders.
Lowers Triglycerides.
It's a great drink to make yourself when you feel like you might be coming down with a cold but even better to prevent getting one. So, who's tried golden milk? Anyone interested in giving it a try?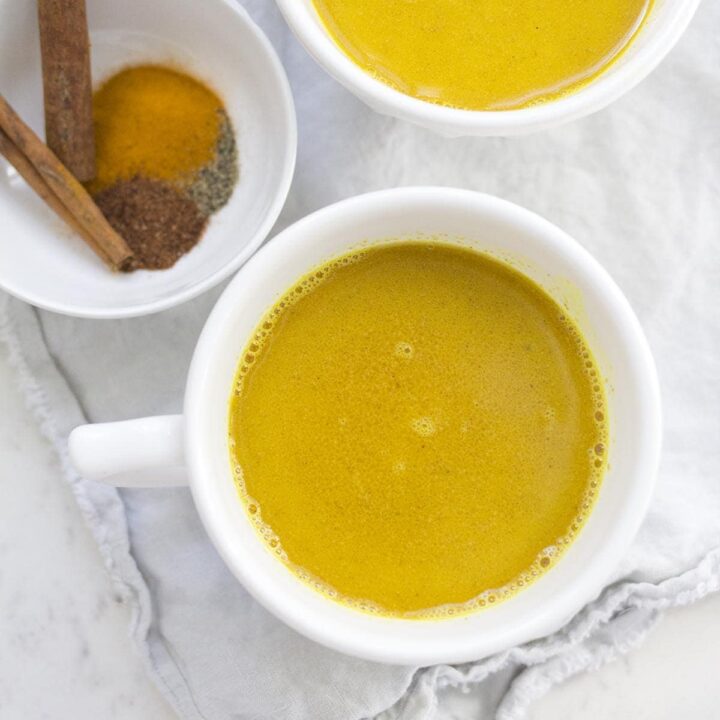 Golden Milk
A spiced turmeric milk drink with lots of health benefits.
Ingredients
1 tablespoon coconut oil
1 tablespoon honey, or to taste
1 1/2 teaspoon ground turmeric
1/8 teaspoon ground cardamom
1/8 teaspoon ground black pepper
Pinch fine sea salt
Large pinch ground cinnamon, cloves, ginger or nutmeg (optional)
2 cups unsweetened plain almondmilk or coconut milk beverage
Instructions
Stir together coconut oil, honey, turmeric, cardamom, pepper, salt and other spices (if using) in a small saucepan. Place over medium heat and stir until coconut oil melts. Whisk in almondmilk and cook, stirring occasionally, until bubbles form around the edges of the pan, 2 to 3 minutes. Remove from heat, cover and let steep 5 minutes. Pour into 2 mugs and add more honey, if desired.
Alternatively, you can double or triple the quantities of coconut oil, honey and spices and cook them just a minute or two, then refrigerate for up to 1 month. To serve, spoon 1 tablespoon of the mixture into a mug with 1 cup milk and reheat. (The oil will solidify on the top, so spoon from the bottom to get an even mix.)
Sources: WebMD, Healthy Holistic Living, Whole Foods Market
And in the words of Whole Foods: We've provided special diet and nutritional information for educational purposes. But remember — we're cooks, not doctors! You should follow the advice of your health-care provider. Well, said.
Save