Yes, this post is about Huevos Rancheros but before we get onto all of THAT eggy goodness, can I ask…what is it with toddlers and climbing dangerous things?! I mean really. Just a couple of weeks ago I walked into the living room to find Jackson scaling the front of our flat screen TV like Spiderman, a look of glee spread across his face. "Daaaah!" he exclaimed. That's basically his word for…I know I'm doing something I'm not supposed to but look at how cool it is! Good Lord, another heart attack.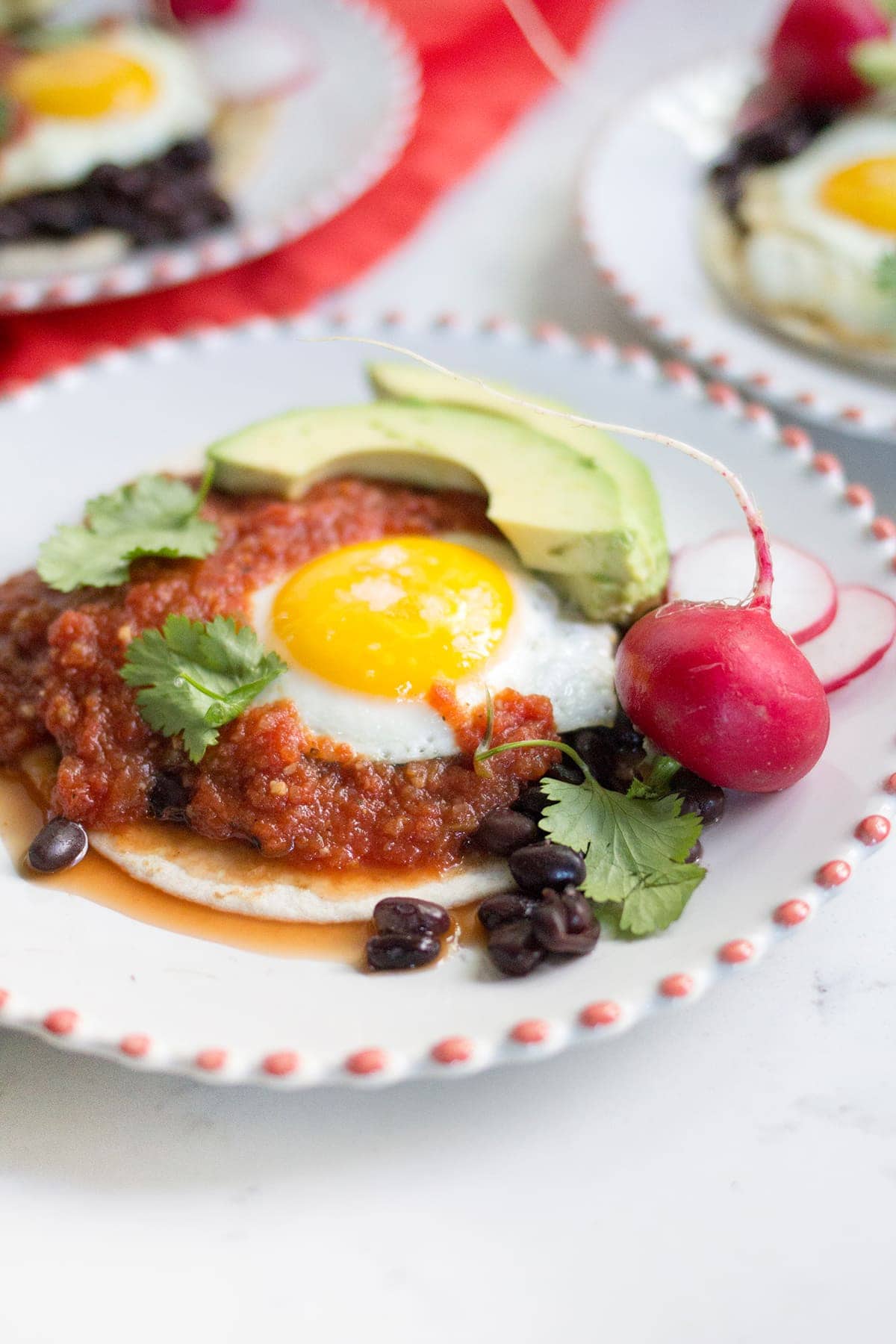 Then, Friday morning the twins discovered that they could actually climb up their new play kitchen and stand on top…so naturally it was time to strap that baby to the wall. When it comes to drills and finding studs and securing furniture for the safety of our children, we call for backup. Over came Bob, our go-to family member/handy-fixer-guy-extraordinaire for an early Saturday morning play kitchen strapping session and homemade Huevos Rancheros.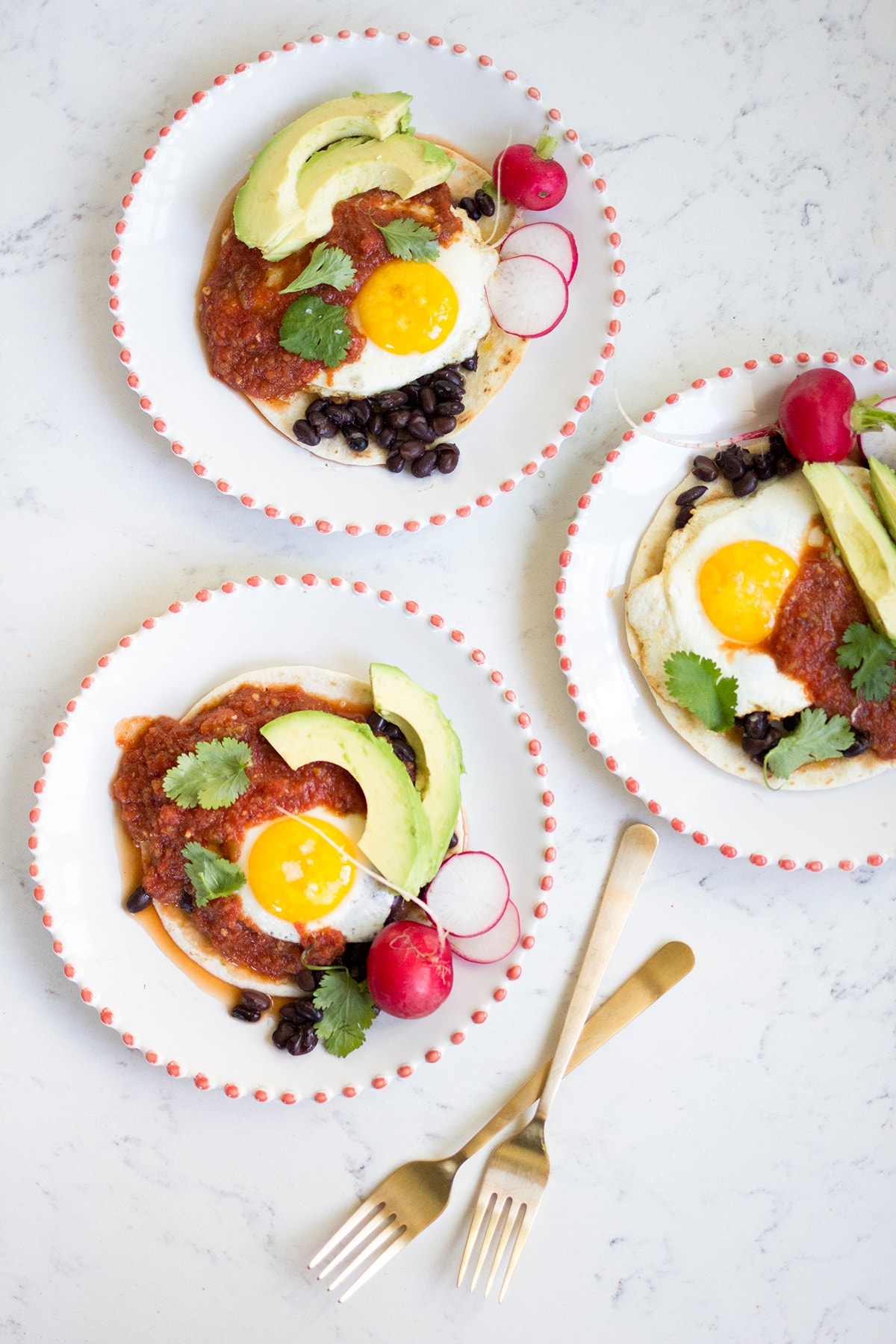 You see, if you come over and fix something in my house I will cook you breakfast. It only seems like a fair trade, don't you agree? Honestly, there are not enough Huevos Rancheros in the world to pay for my valuable sanity and of course the safety of toddlers that see things like the arms of chairs as perfectly acceptable balance beams.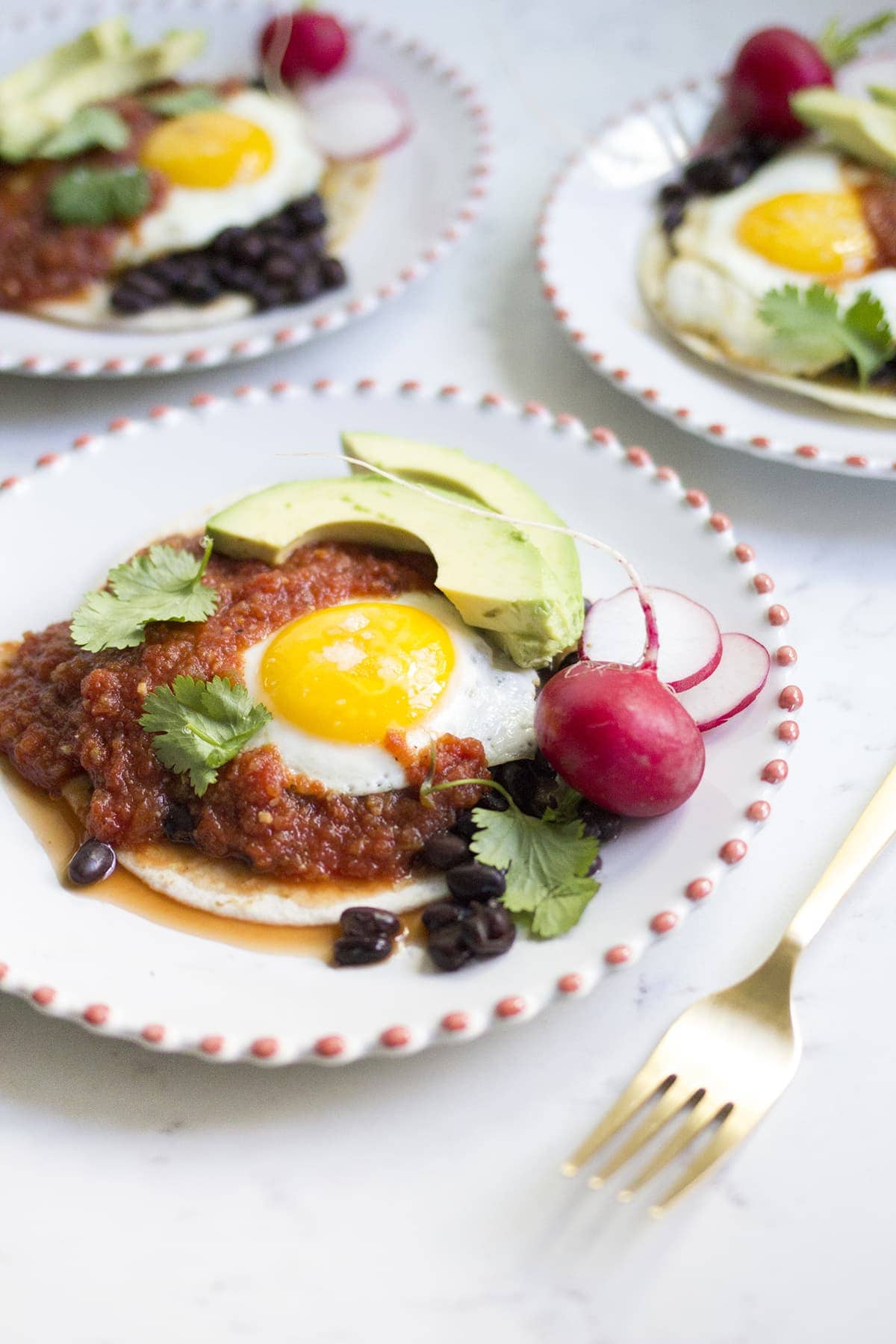 Now let's talk Huevos Rancheros. I'm not talking about that sauce in the can stuff, I'm talking about Huevos Rancheros with homemade Ranchero sauce. This sauce is so easy to make and so flavorful spooned over a sunny side up fried egg, black beans and a crisp tortilla.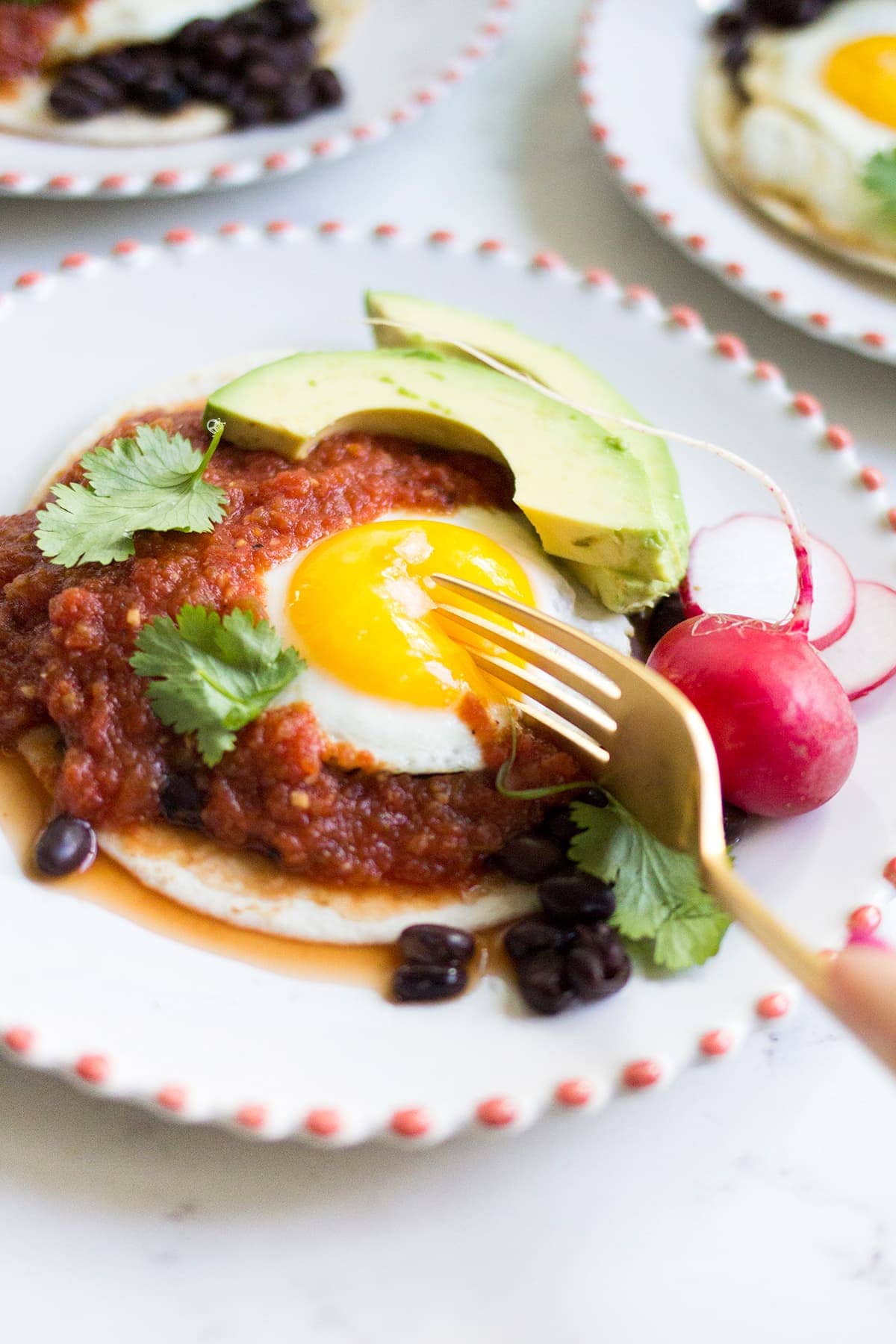 Holy moly, I am literally hungry after writing that last sentence. Crushed tomato, garlic, onion, jalapeno and spices all pureed and sauteed together. And if you have the will power to wait, it's even better the next day when all of those flavors get real comfortable with each other.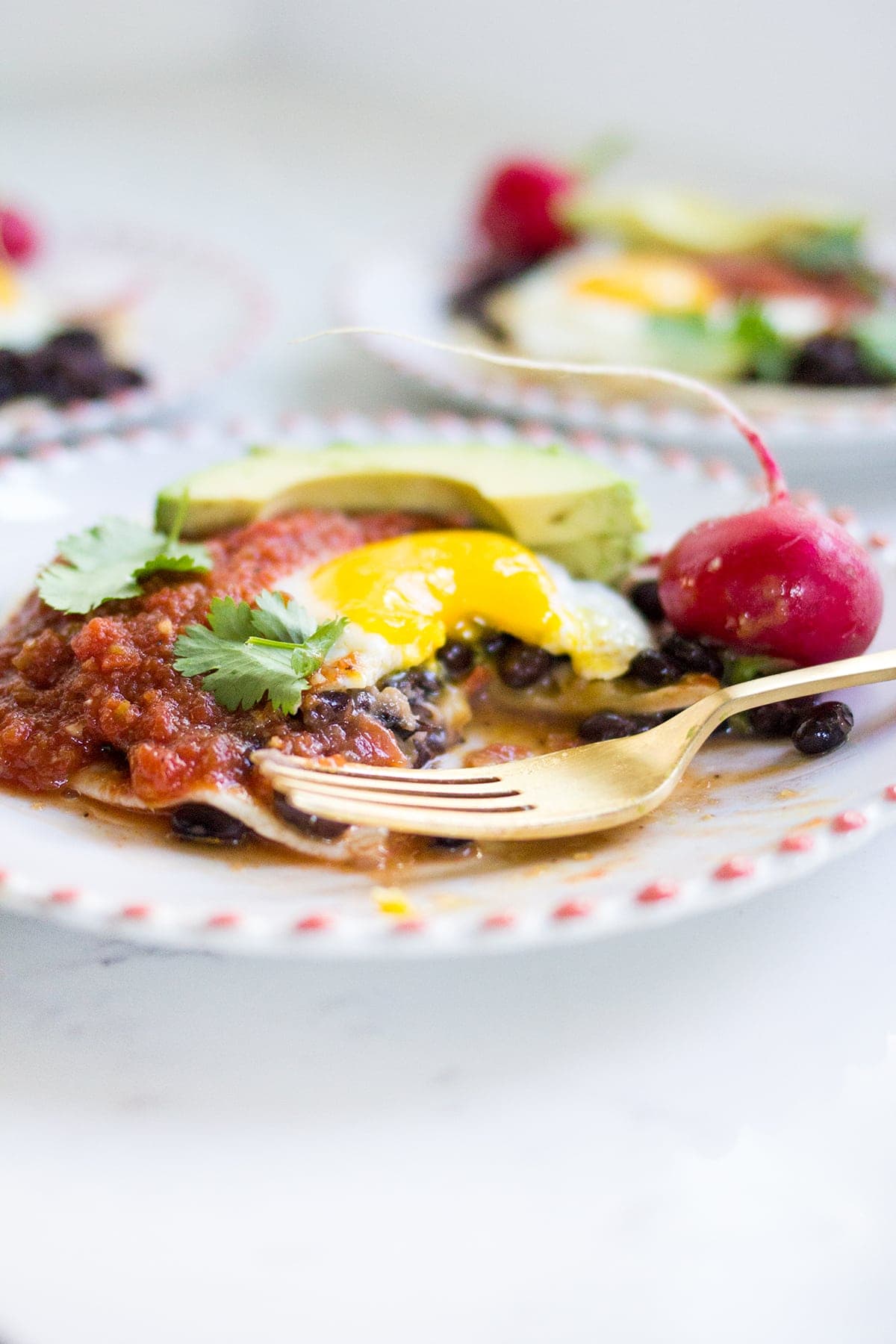 So over came Bob and I got to frying up eggs. The trick to frying eggs so that they slide right around in the pan and flip easily is butter. Plenty of salted butter so that your eggs have a nice little puddle to fry in. It makes eggs happy to fry in butter and it makes me happy to have the twin's play kitchen securely strapped to the wall so that Spiderman himself will be safe scaling the refrigerator. "Daaahhh!" What a moment in my life I tell you. It's all heart attacks and fried eggs and sweet, scary moments around here. Happy Monday!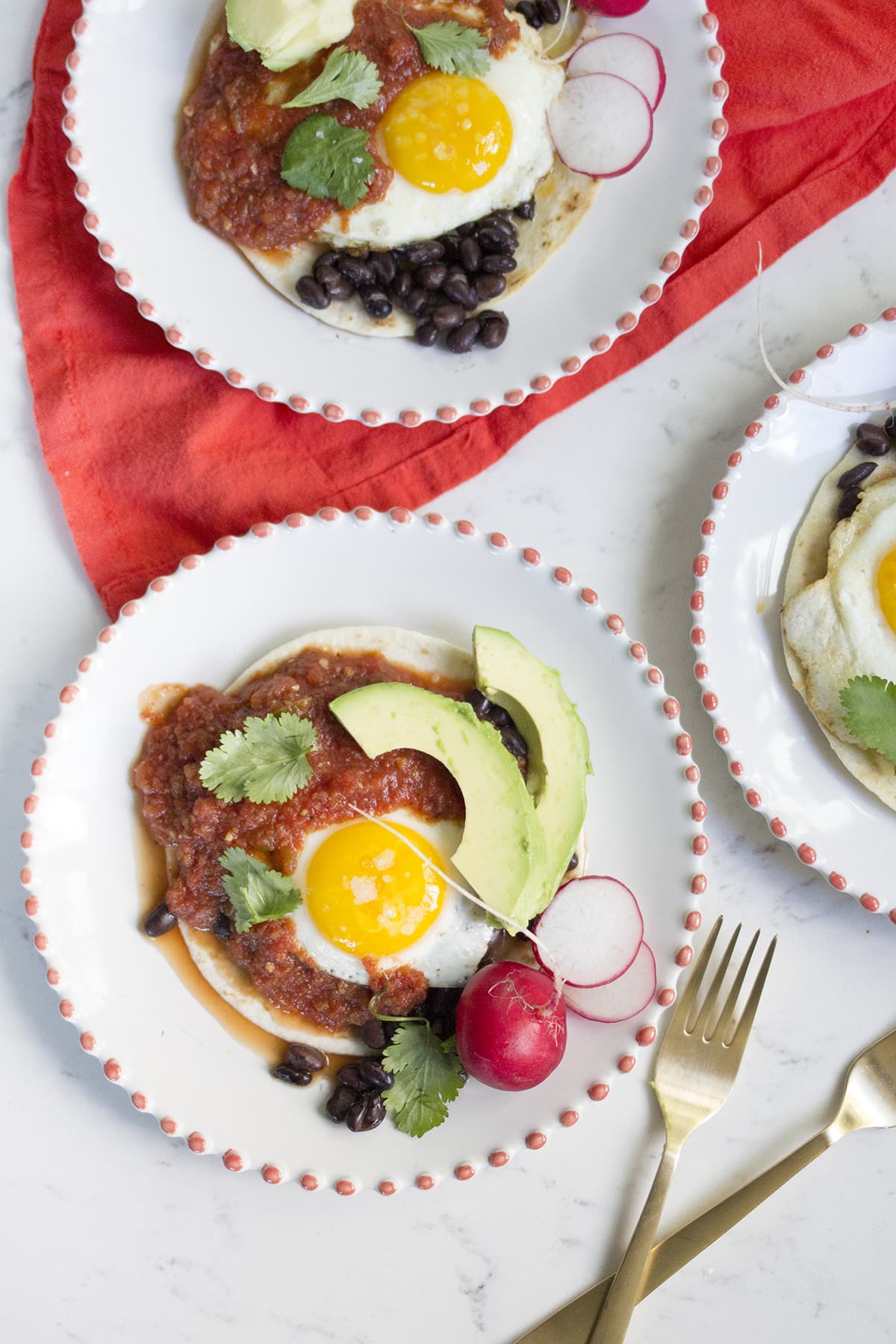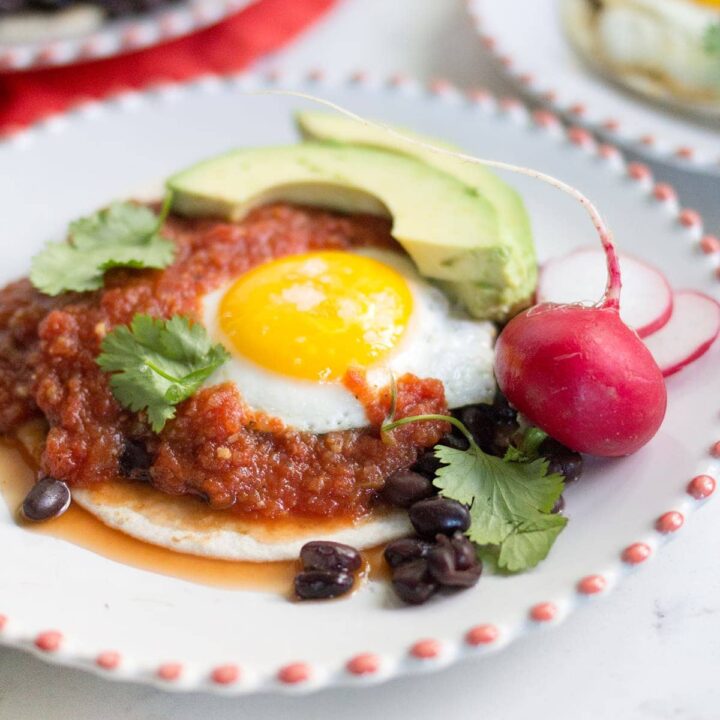 Huevos Rancheros
Easy homemade Ranchero sauce for the tastiest Huevos Rancheros.
Ingredients
1 Tablespoon canola oil
1 cup chopped yellow onion
2 garlic cloves
½ teaspoon dried oregano
½ teaspoon chili powder
1-3 jalapeno peppers, seeded and minced
2 cups canned crushed tomatoes
¾ cups water
8 eggs - for frying
1 can seasoned black beans
grated monterey jack cheese
8 small flour tortillas (or 4 large)
cilantro for garnish
avocado slices for garnish
Instructions
In a small food processor, combine the onion and garlic and pulse until finely minced and almost pureed. Heat the oil in a medium-size saucepan. Add the onion-garlic mixture and cook stirring for about 2 minutes or until onion begins to soften.
Add to oregano and chili powder and cook over low heat for 1 minute, stirring.
Add the jalepenos, tomatoes and water. Partially cover with lid and simmer for 15 minutes.
Meanwhile, fry tortillas in a small amount of canola oil until crisp. Alternately, you can crisp up tortillas in a 350 degree oven.
Heat the beans in a small sauce pan.
In a large skillet, melt a generous amount of butter. When the butter begins to sizzle, crack eggs into the pan without breaking the yolks. Cover with a lid and cook for 2 minutes until the whites are set.
Place a crisp tortilla on a plate and cover with a layer of beans. Sprinkle with cheese and top with a fried egg. Spoon Ranchero sauce over top and garnish with avocado slices and cilantro. Serve immediately.
Save