Happy Saturday! Here in Los Angeles, we are in the midst of Stormageddon 2017. Heavy rain fall, power outages, and general mayhem which is typical when it comes to winter rain storms in Southern California. We finally have our power back on after a night spent in the dark, halleluiah! So, after a bit of a delay…here is what I fed the twins this week.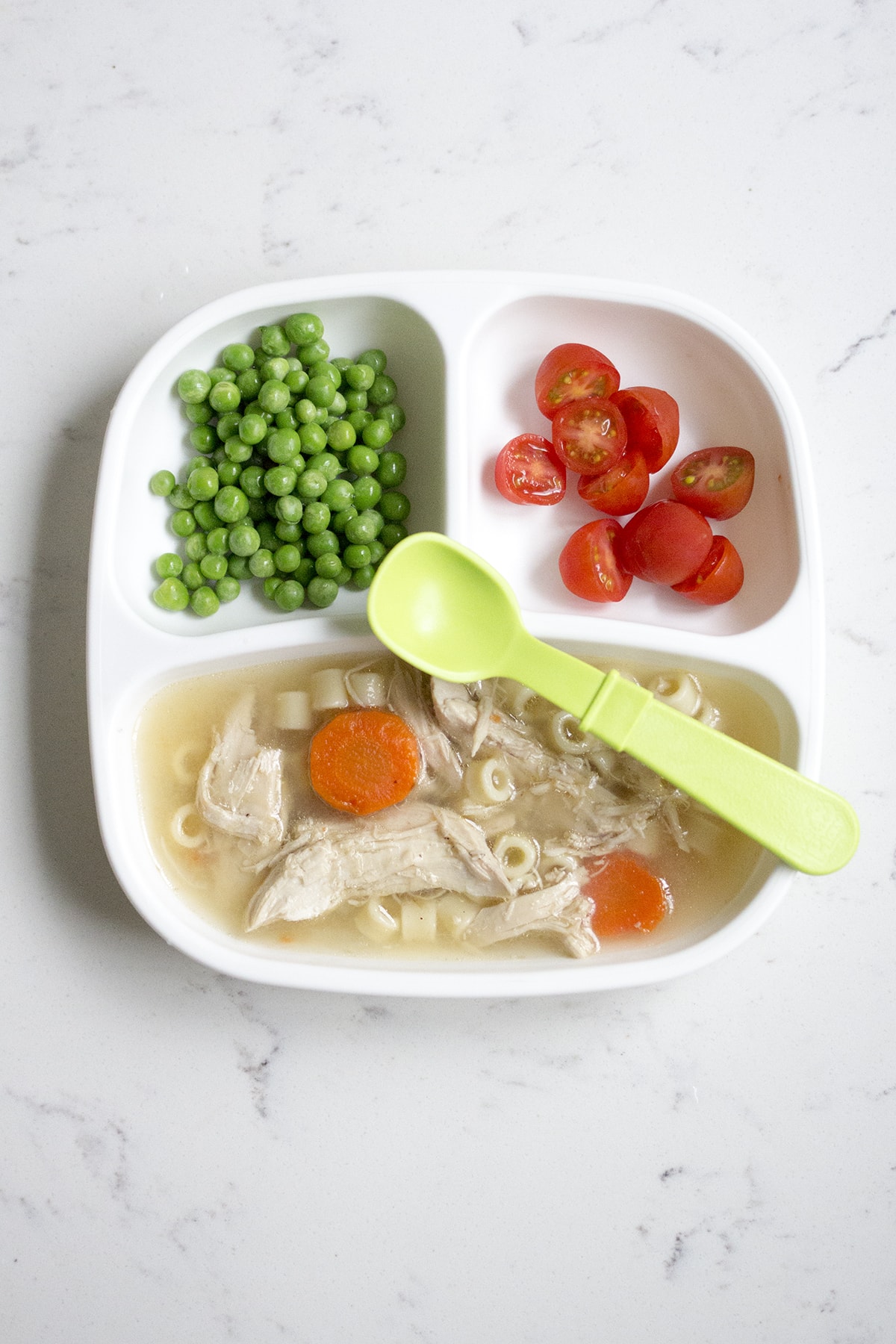 Dinner: Homemade Chicken Noodle Soup with buttered peas and cherry tomatoes.
Notes: The twins LOVE to eat soup! It may be messy but they have so much fun slurping up the broth.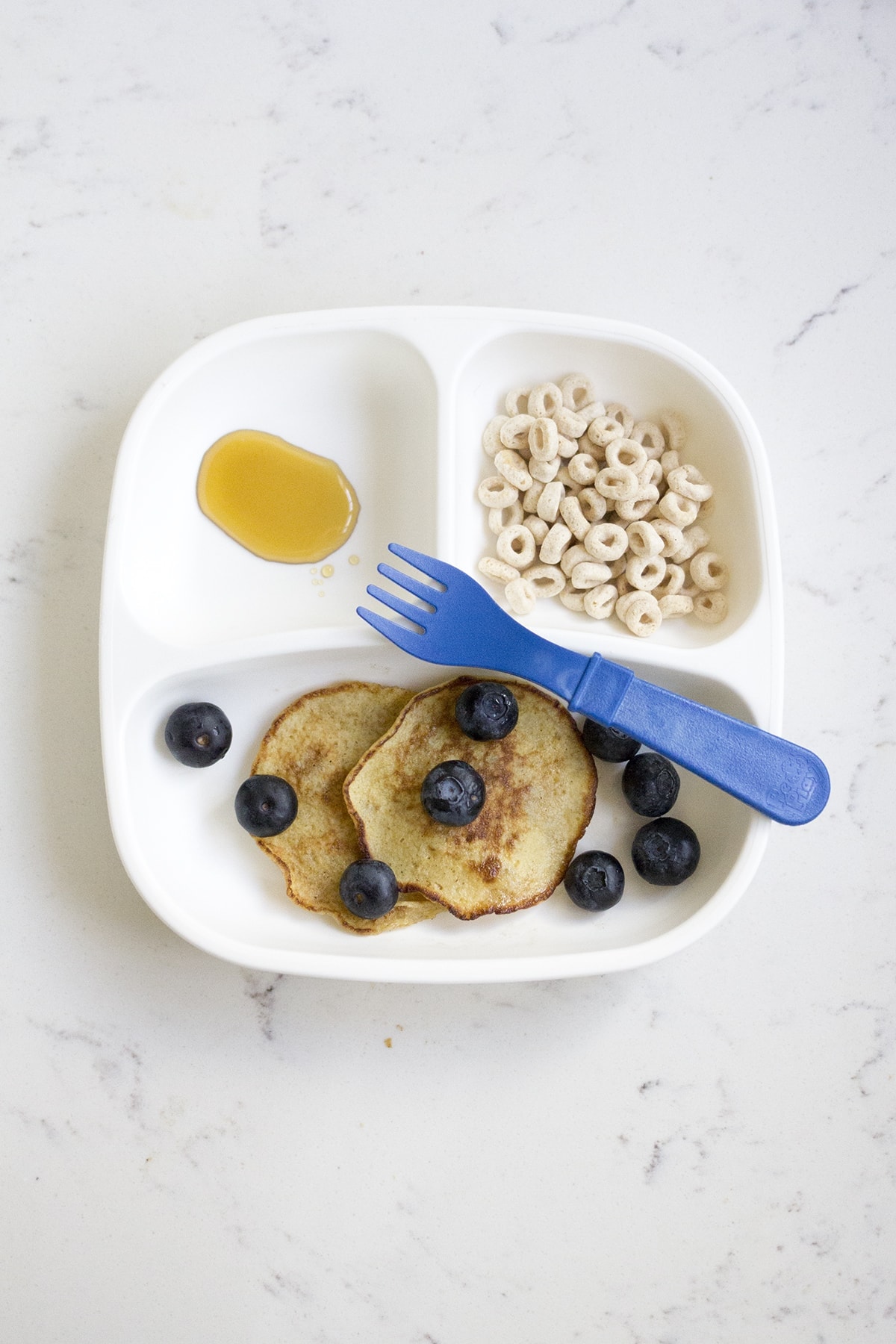 Breakfast: Banana Protein Pancakes with blueberries, maple syrup for dipping and organic toasted O's.
Notes: To make the pancakes mix together one smashed banana and two whole eggs. Fry like pancakes in butter or coconut oil. The twin's loved these pancakes!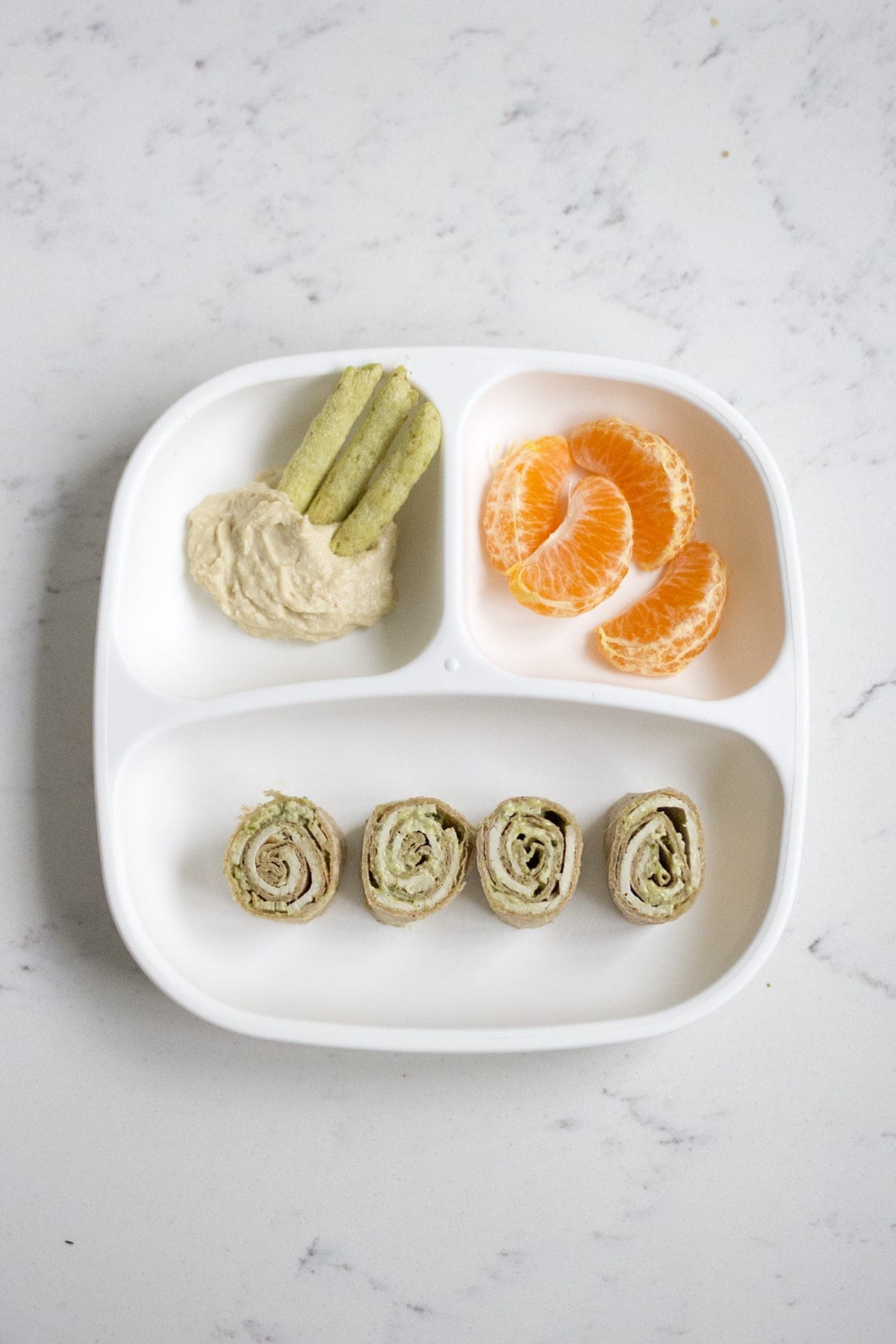 Lunch: Turkey pesto roll-up on a whole wheat tortilla, pea crisps with hummus, and clementines.
Notes: I mix pesto and mayo to make a quick spread for the turkey roll-up.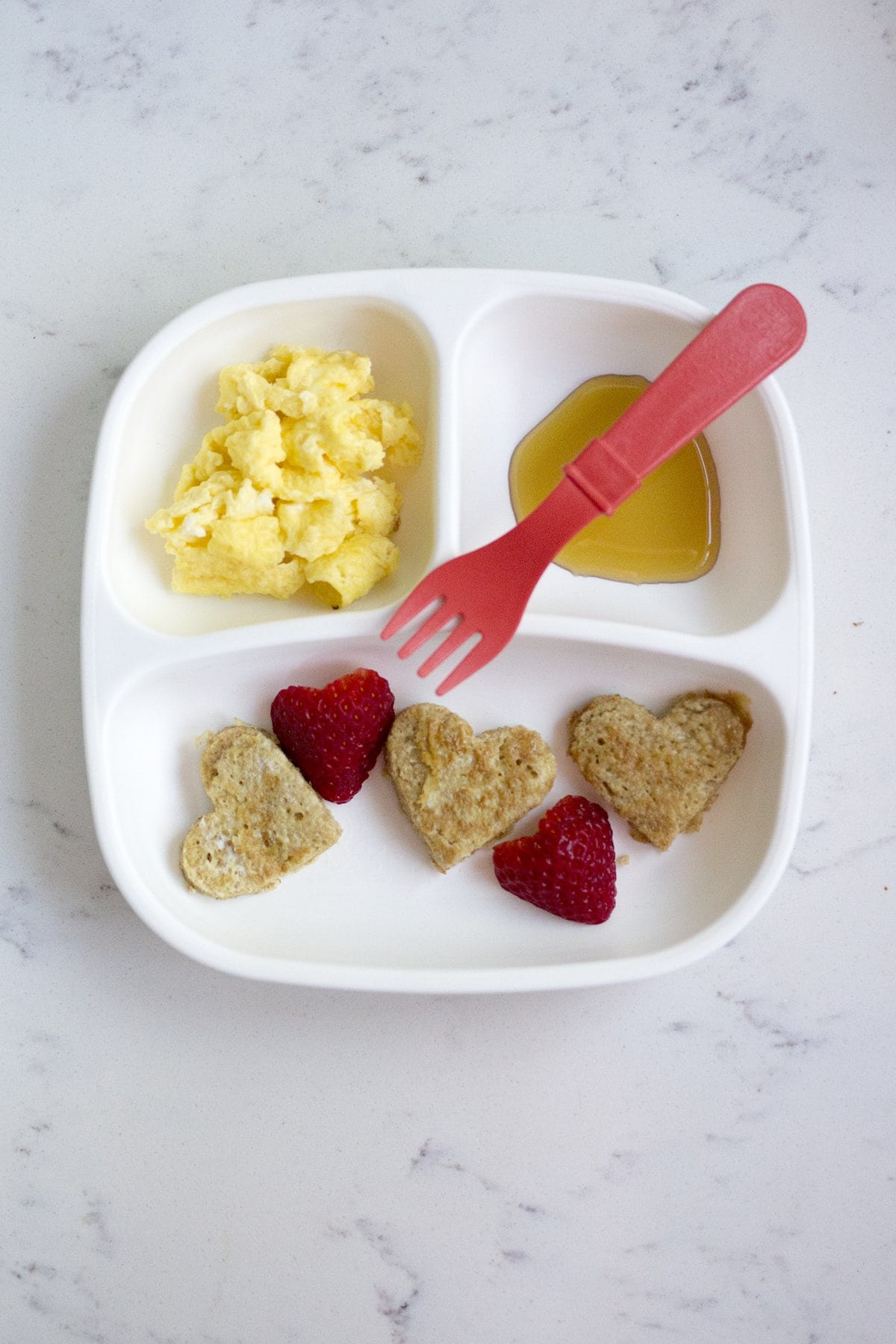 Breakfast: French Toast with strawberries, maple syrup and scrambled eggs.
Notes: Use a small cookie cutter to create hearts.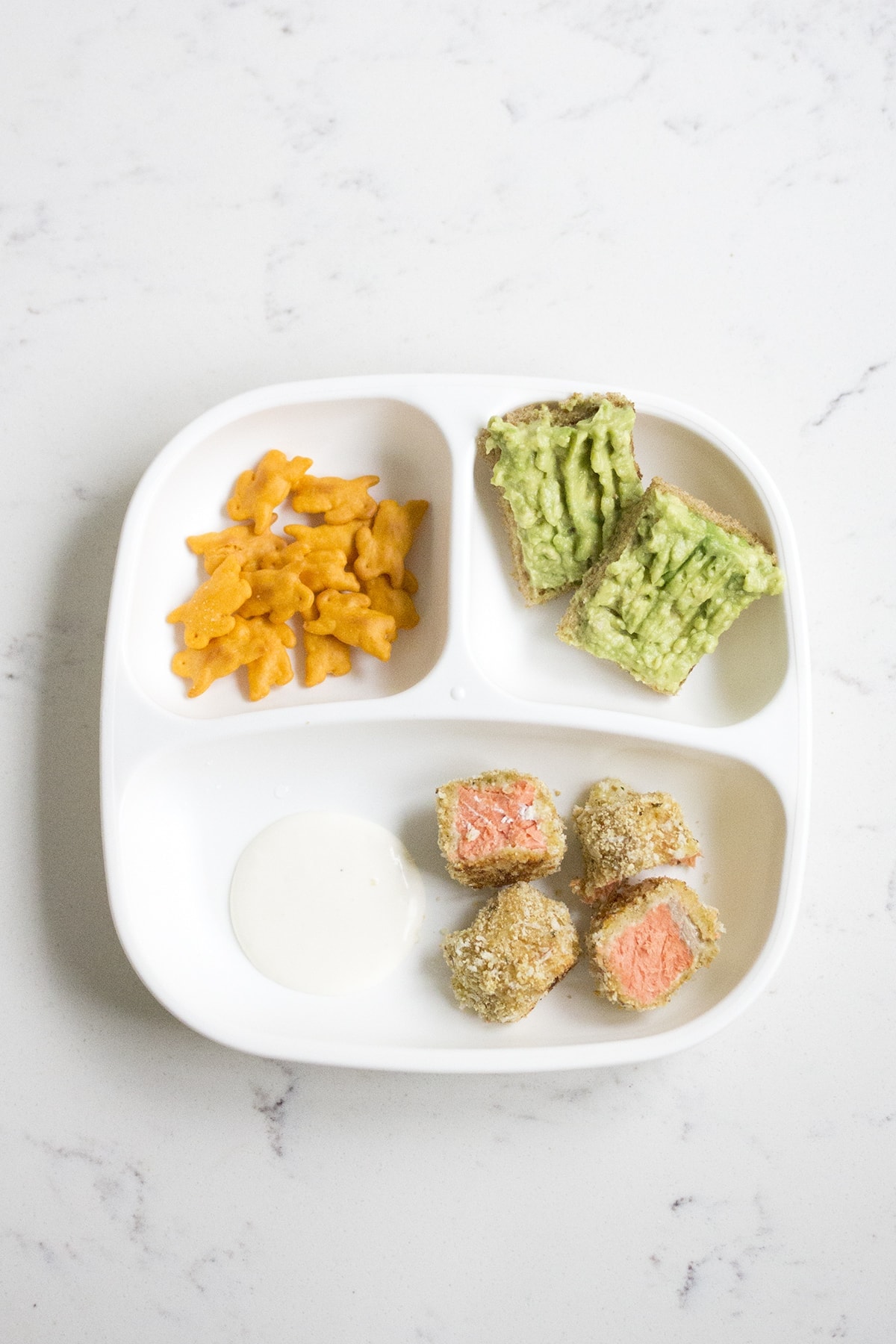 Dinner: Salmon nuggets, avocado toast and cheddar bunnies.
Notes: To make the salmon nuggets, cut salmon into small cubes. Dip in beaten egg, then roll in a mixture of Italian Breadcrumbs and Parmesan cheese. Bake at 400 degrees for about 10 minutes. Serve with a tartar sauce for dipping. I combine mayo, sour cream and lemon juice for a quick sauce. This meal was a hit with Jackson but Millie was not a fan.
Save