Healthy Shamrock Shakes for kids are packed with spinach and good nutrition but taste like a mint milk shake!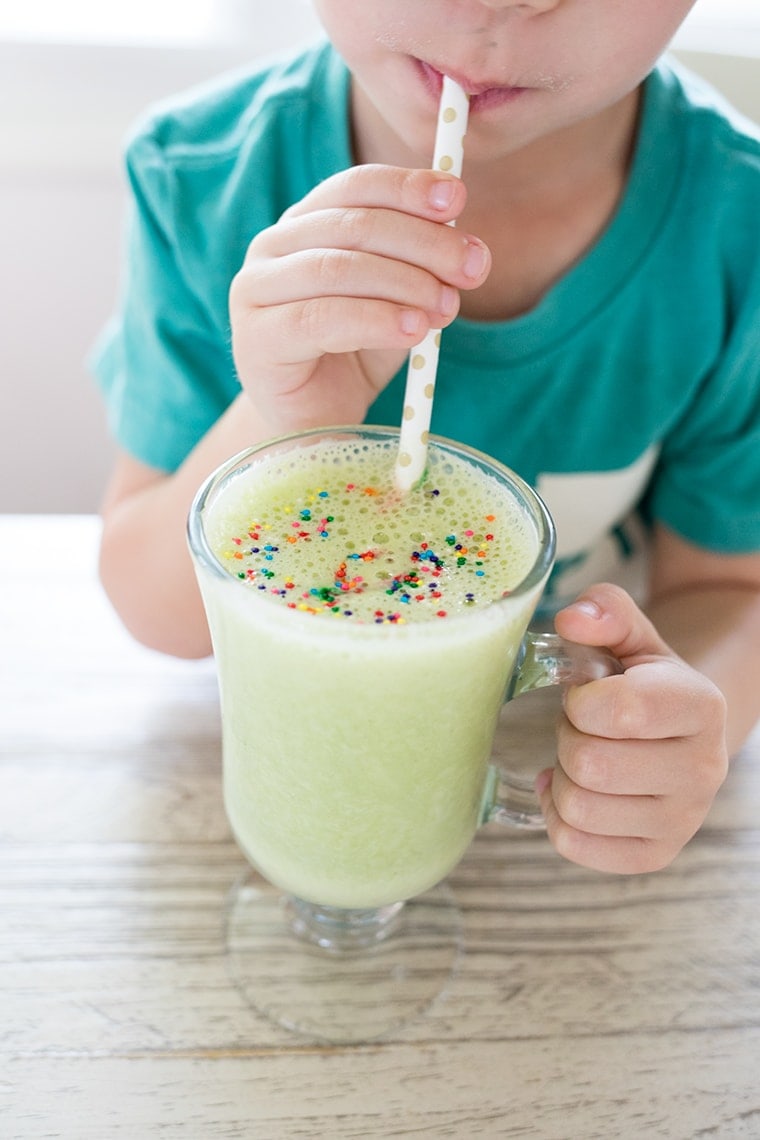 Healthy Shamrock Shake for Kids
Did you grow up drinking Shamrock Shakes? Honestly, I never had one until I was an adult and then I didn't understand the hype. It was pretty disgusting and fake tasting, if you ask me, but I get the nostalgia! I'd much prefer a real mint milk shake made with mint ice cream however you won't see me sugaring my my twins with one of those very often either!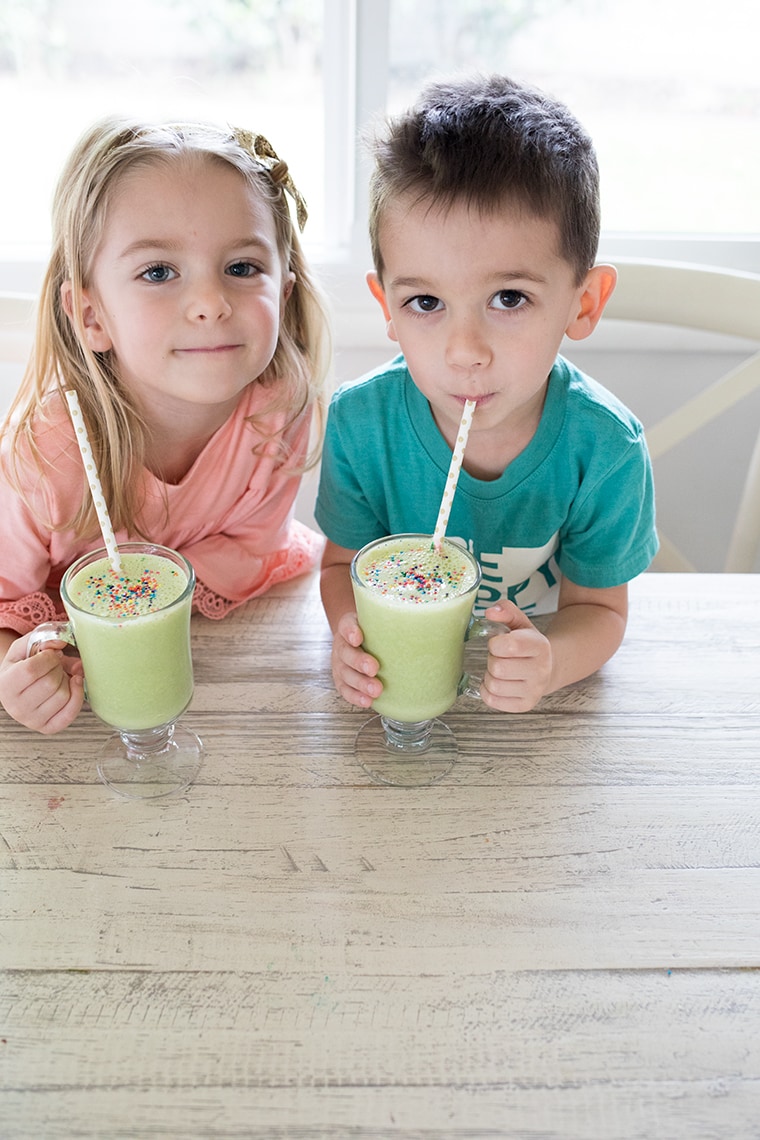 The other day, at snack time, I asked the twins if they wanted mint "milk shakes," you should have seen their eyes light up! To a blender I added frozen bananas for creaminess (this is the ice cream part,) fresh spinach, whole milk, a small scoop of pea protein powder (totally optional,) vanilla extract and just a small drop of Young Living Vitality Peppermint Essential Oil but you could substitute mint extract if you have that!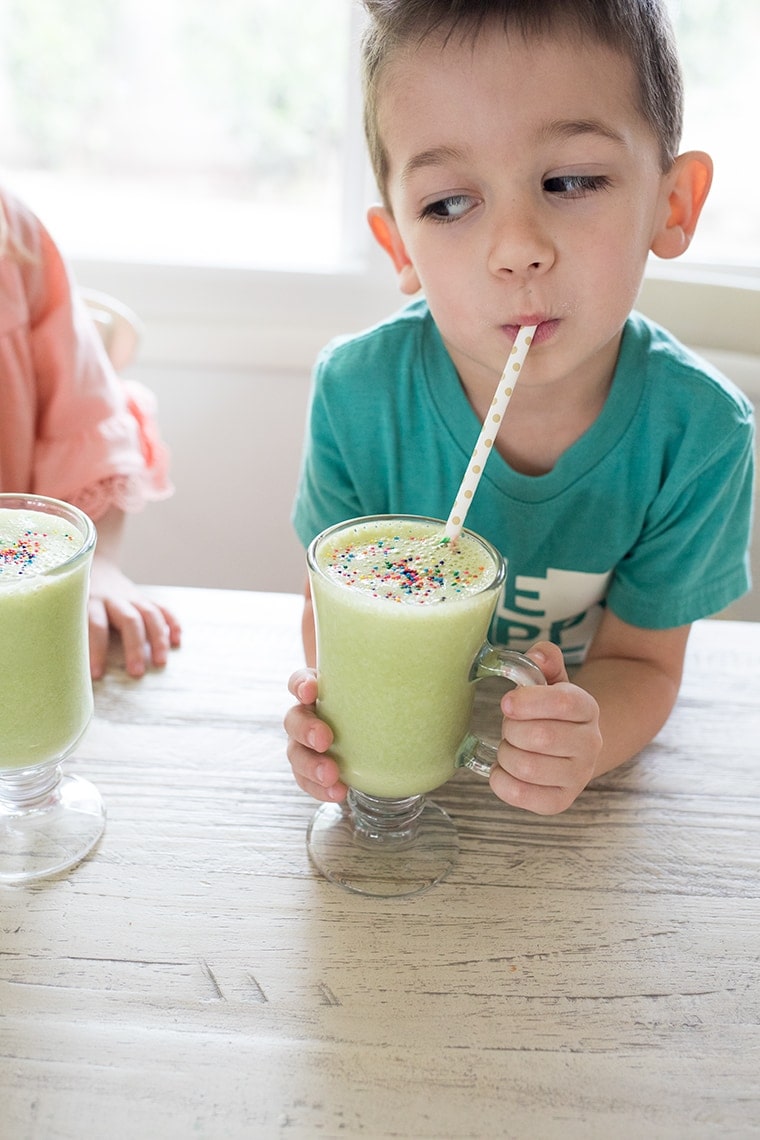 Blend it all up and add ice until you get the thickness you desire. The frozen bananas add so much creamy texture and the ice really brings home the milk shake consistency. I have this Vitamix and I have to say, it blends ice into the smoothest consistency ever.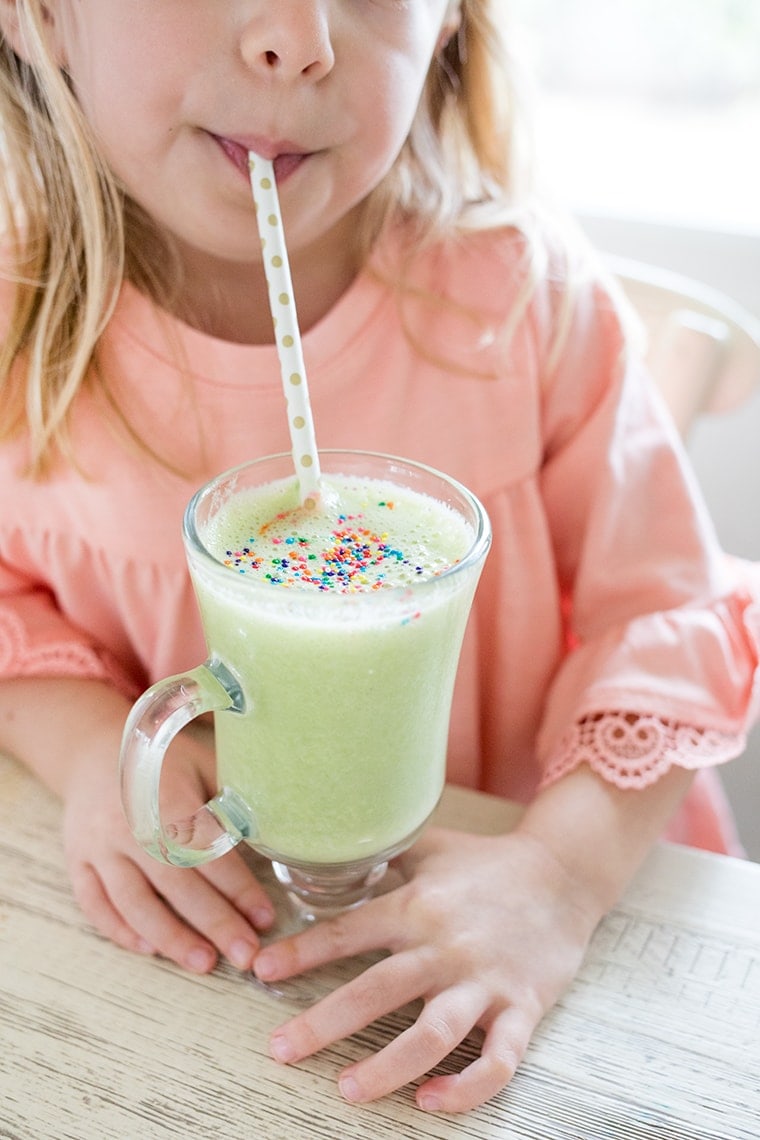 St. Patrick's Day Milkshake
And because this was a St. Patrick's Day Milkshake and I wanted to give them a little treat, I added rainbow nonpareils to the top. The perfect way to finish off this healthy drink but also add a touch of color and fun. No child can resist a healthy smoothie if there are sprinkles on top, am I right?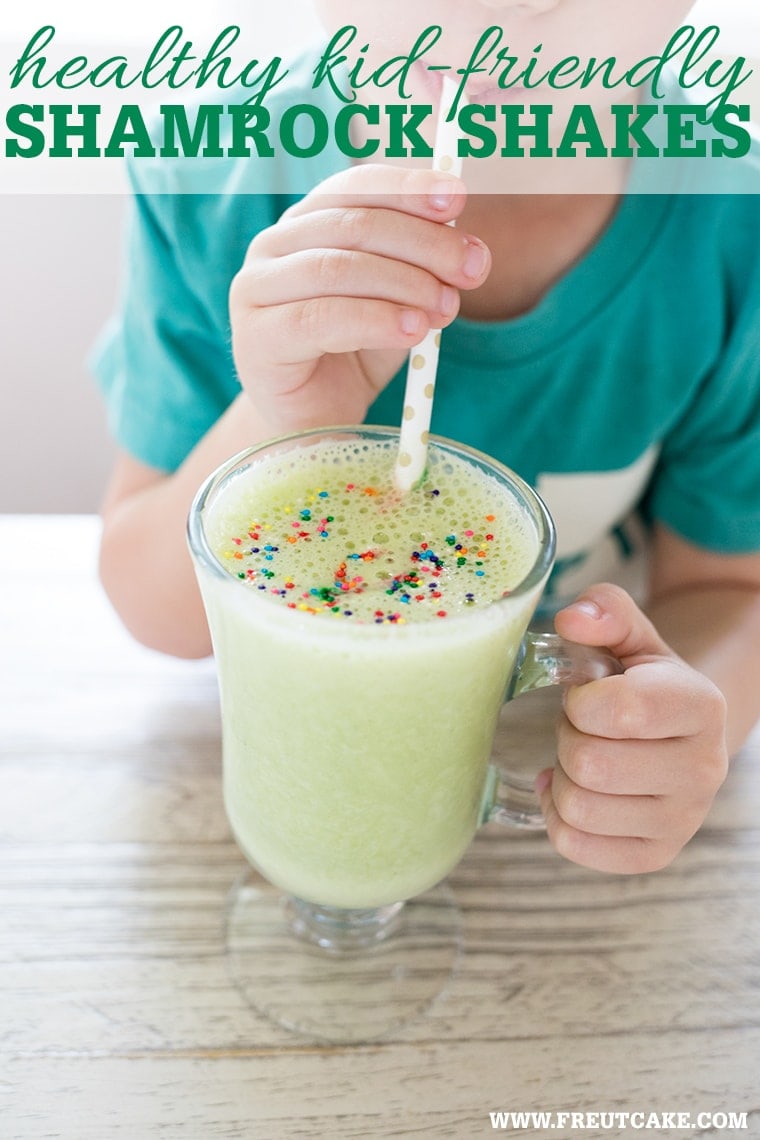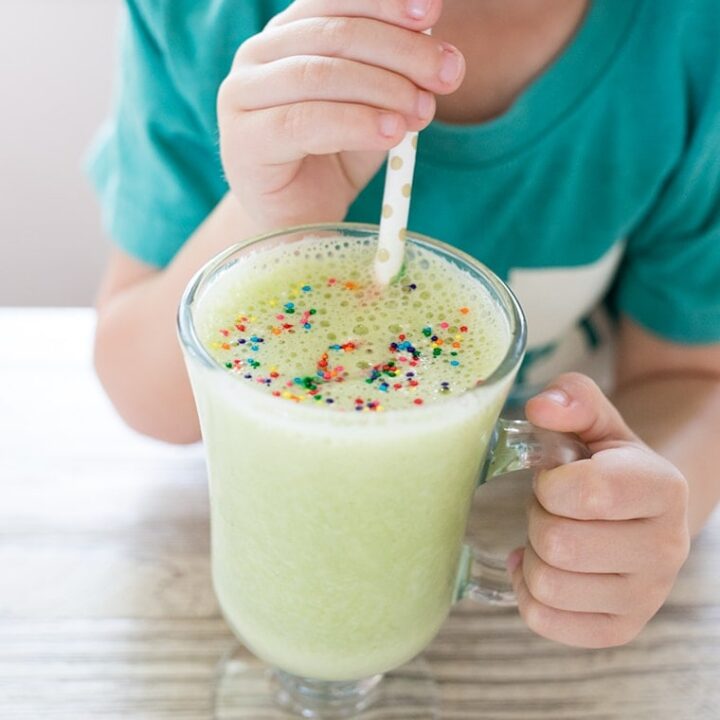 Healthy Shamrock Shake for Kids
A healthy mint "milk shake" that's delicious and perfect for kids!
Ingredients
2 whole, peeled frozen bananas
½ cup fresh baby spinach
1 cup whole organic milk
1 tablespoon honey - or to taste
½ scoop plant based vanilla protein powder (optional)
1 teaspoon vanilla extract
1 drop Young Living peppermint vitality oil or peppermint extract
ice
rainbow sprinkles- for garnish
Instructions
Add all ingredients (except for the ice) to a high powered blender such as a Vitamix and blend until creamy and smooth.
Add in the ice and blend well until you reach the desired consistency.
Add sprinkles to the top just before serving.