In this house, we eat a whole lot of Annie's Homegrown Organic products. Cheddar Bunnies, Organic Shells and White Cheddar, Tomato Soup, they are all there in my pantry making regular appearances in the snack and lunch rotation. I love that Annie's offers so many organic products and is convenient to have on hand.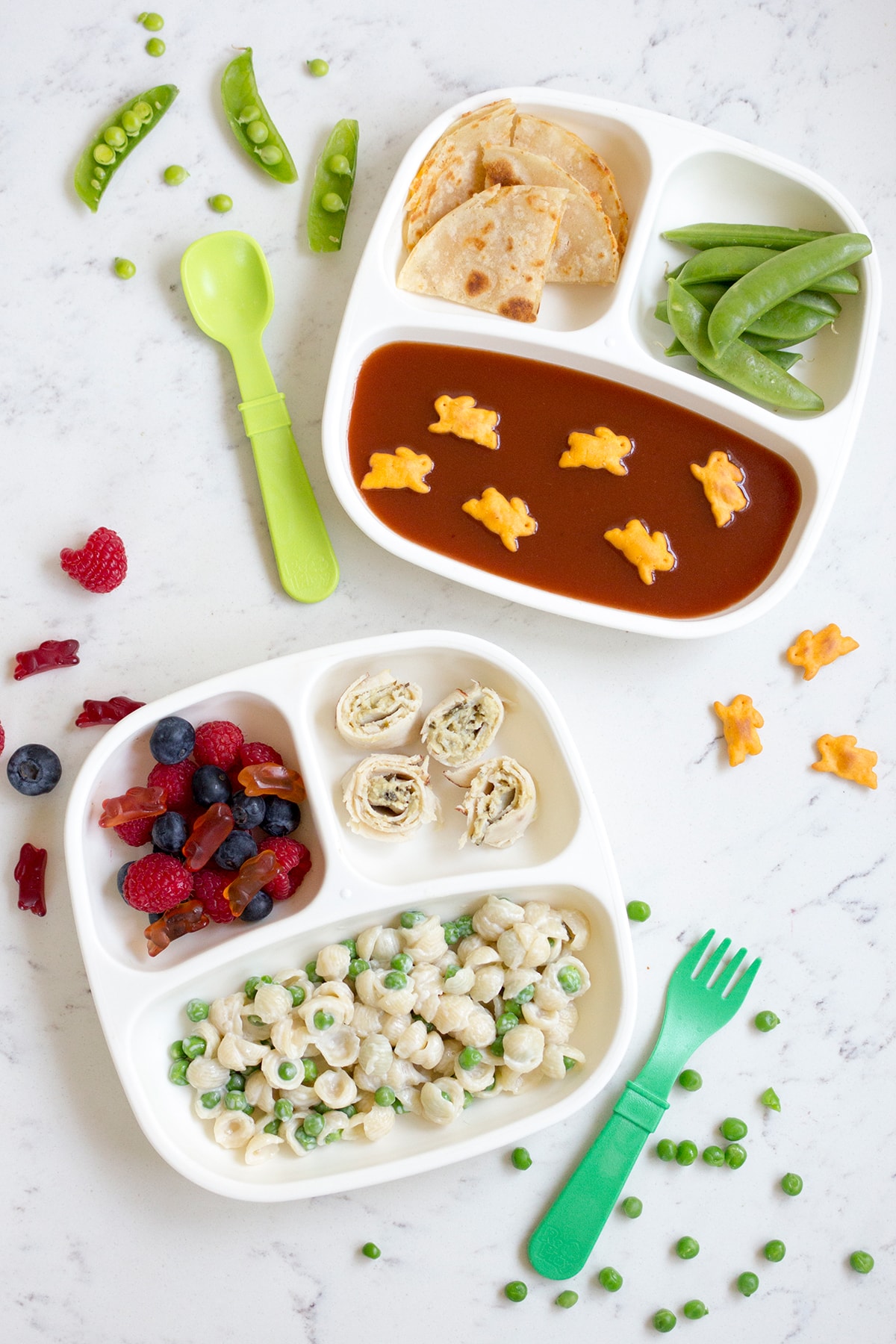 Today I'm partnering with Annie's and Target to share a few of my favorite products that I serve the twins as well as some easy meals perfect for toddler lunches or back-to-school meals! Plus, all through the month of August Target is running specials on Annie's products on their Cartwheel app so it's definitely time to stock up! If you don't already use the Target Cartwheel app, it's pretty amazing. I use it all of the time to find extra coupons and saving off of products I am already planning to purchase. I'll list all of the Annie's Cartwheel offers down at the bottom of the post so that you don't miss any of them…now onto breakfast!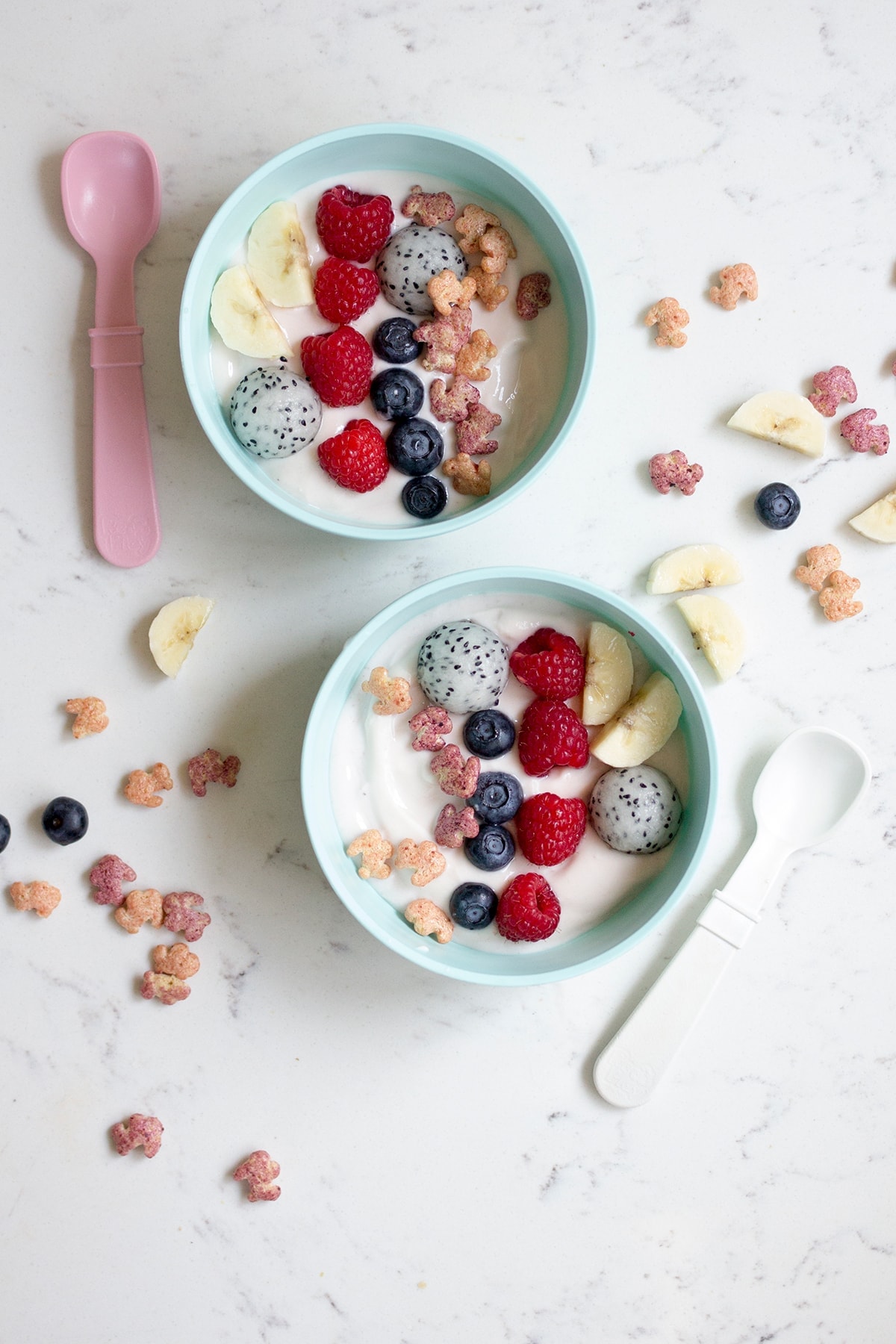 For breakfast, Rainbow Yogurt Bowls are super fun to make! Honestly, I would eat these. Top Annie's Organic Yogurt with your kid's favorite fresh fruit; I used banana, blueberries, raspberries and little balls of dragon fruit scooped out with a teaspoon.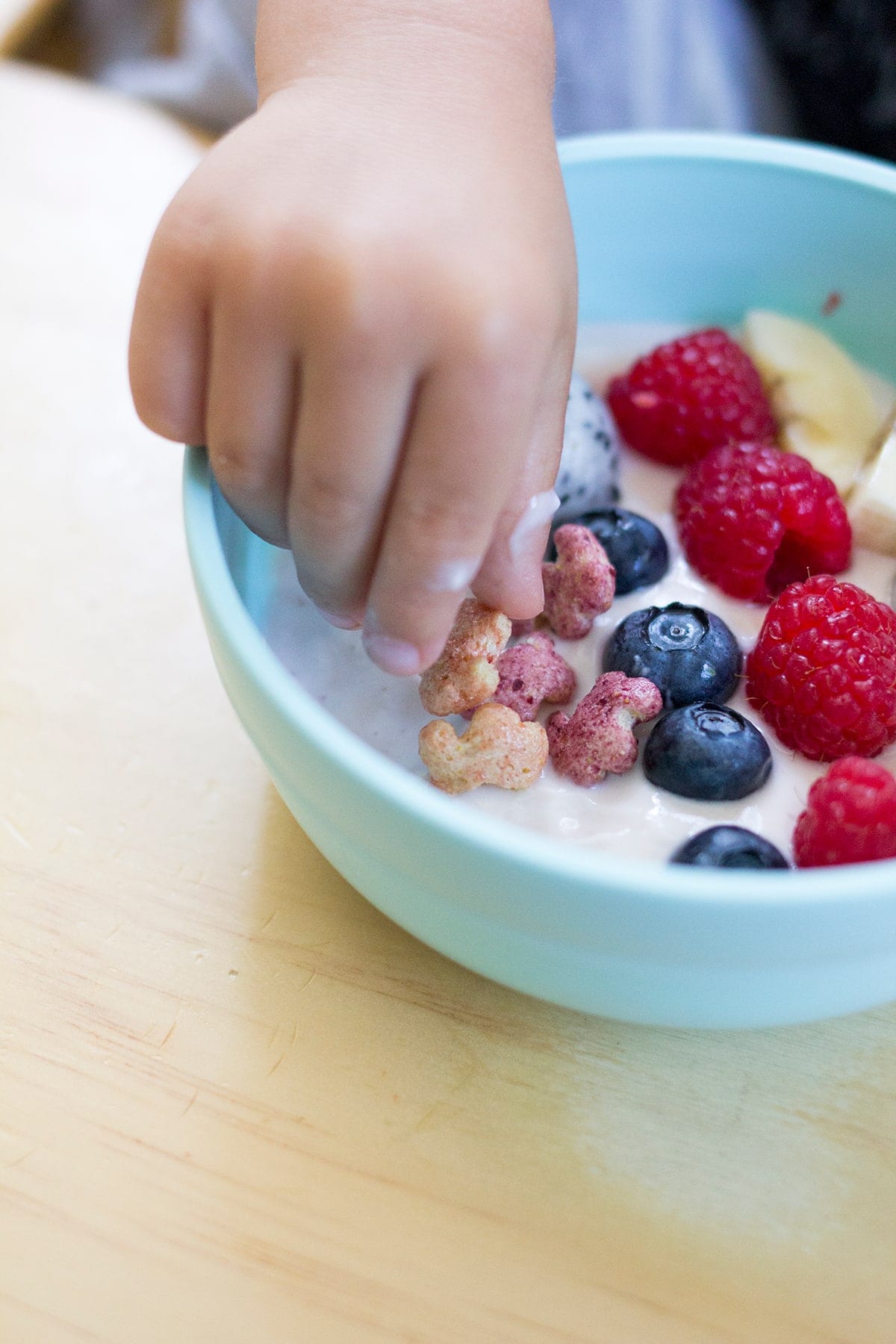 For a special treat I added a sprinkle of Annie's Organic Berry Bunnies Cereal on top and the twins (of course) loved it. This would make a great back-to-school breakfast for older kids as well! For a bit more protein, serve a side of turkey breakfast sausage to keep them full. Ok, I'm officially hungry.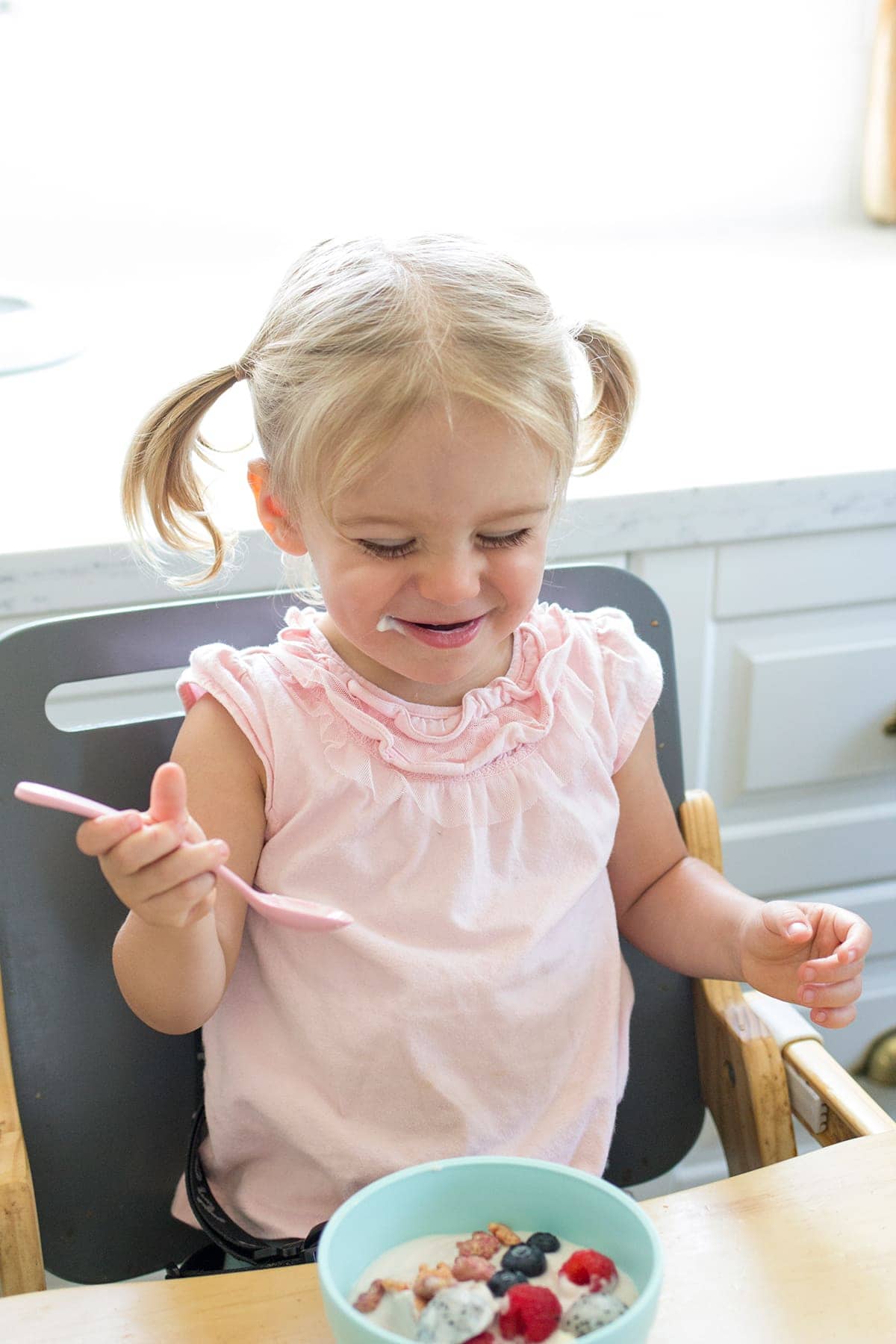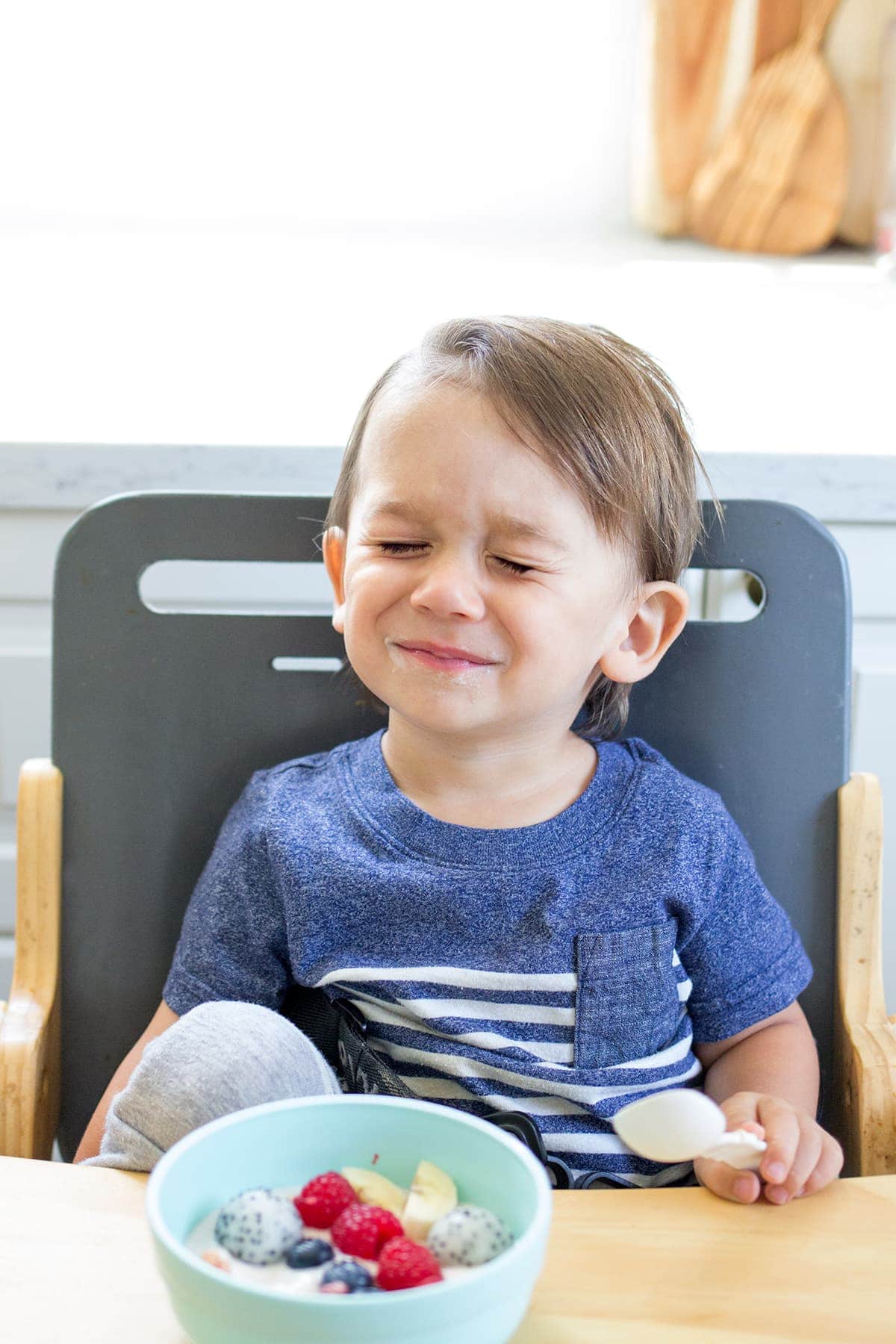 When it comes to lunch, I'm usually rushing around after getting home from the park or a playdate and looking for something easy and fast that I can make for them. Annie's Organic Shells and White Cheddar is a favorite and the mac and cheese I ate when I was young!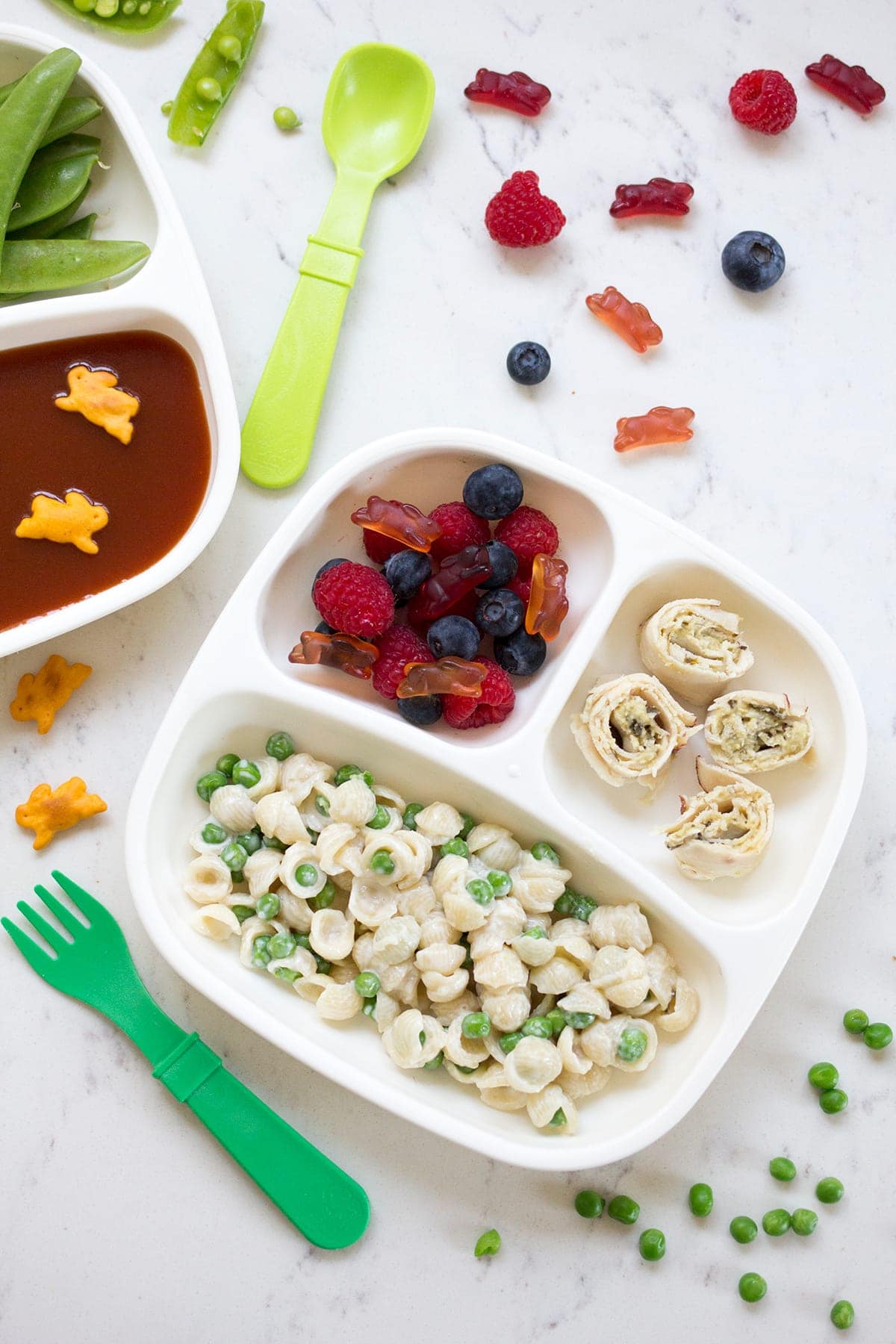 To sneak a little veg into the mix, I throw in 1 cup of frozen peas in the last 30 seconds of boiling the pasta to make it "Mac n' Peas". The peas fit perfectly into the little shells and the twins gobble it up. Serve with turkey roll ups and a mix of berries and Annie's Bunny Fruit Snacks if you want to round out the lunch nicely.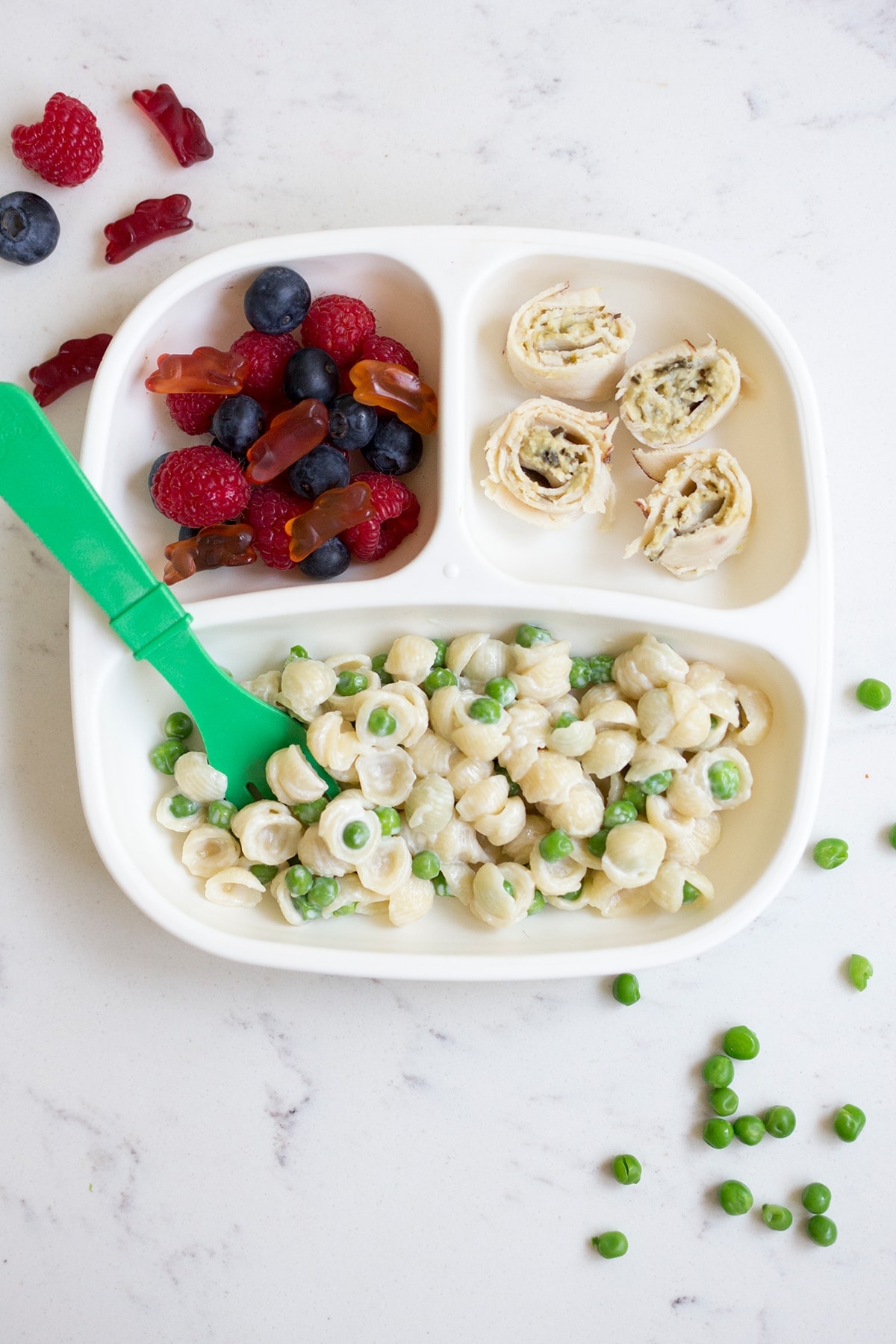 Another favorite of the twin's is Annie's Organic Tomato Soup served with quesadillas. A non-traditional take on the classic tomato soup and grilled cheese, and my kids love it!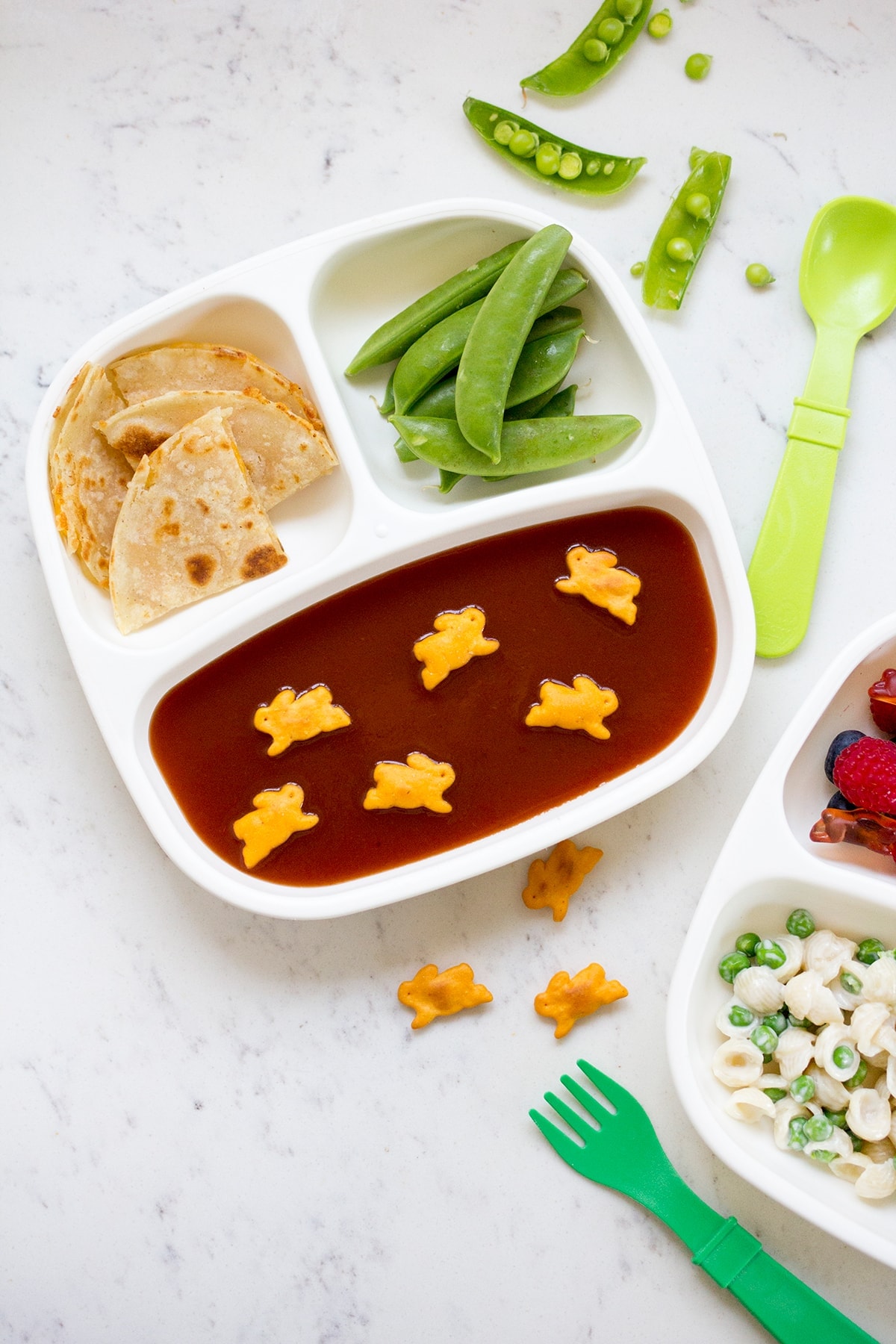 Top the soup with a few "swimming" Cheddar Bunnies and a side of crispy snap peas. This lunch comes together so quickly and saves me when I'm short on time or need to make a grocery store run. I always have a few boxes of this soup in my pantry and I've always got shredded cheese and tortillas on hand. I'm pretty sure any kid would love to have this for an after school snack as well!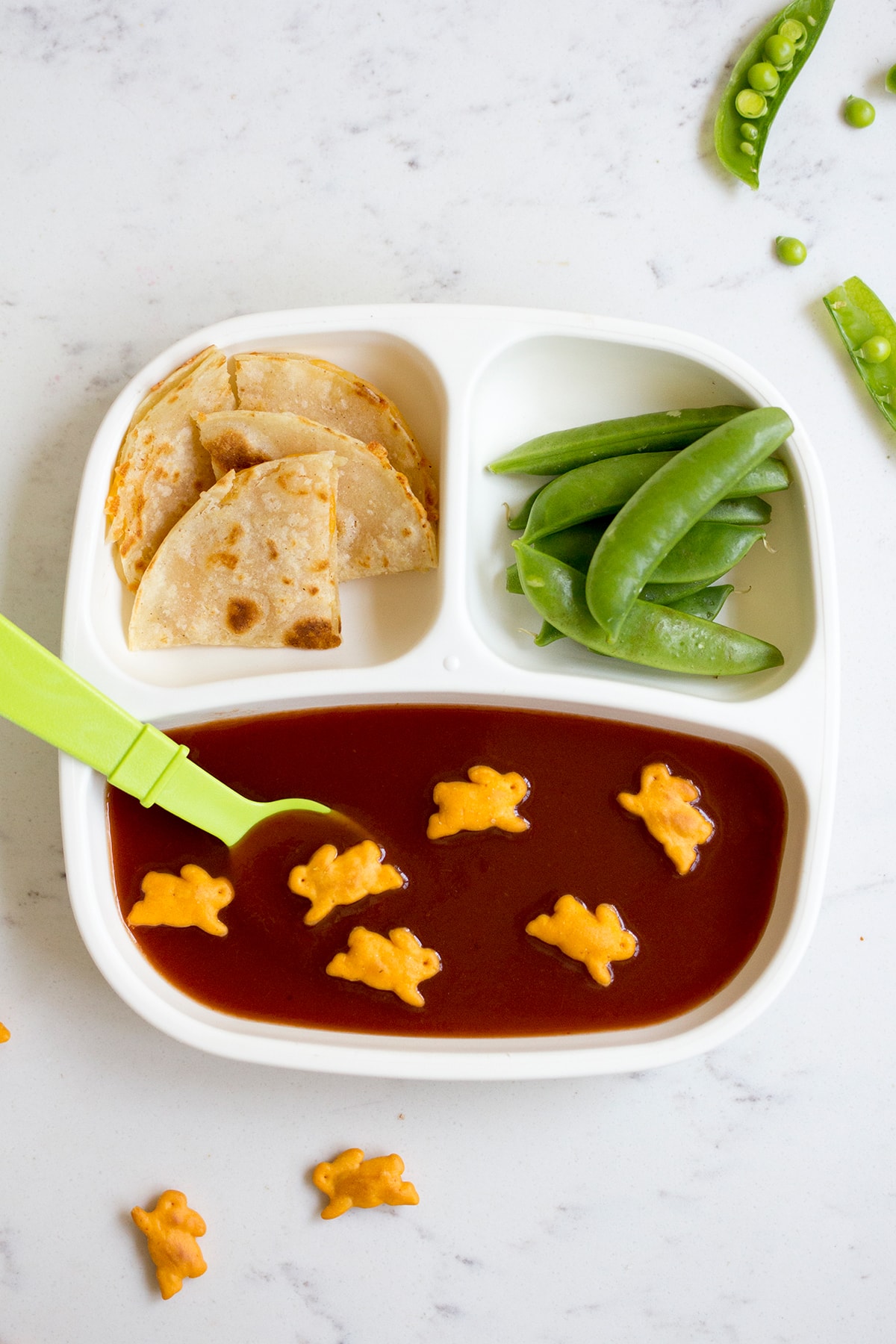 So, what are some of your favorite Annie's products? Target is running so many great Annie's specials on the Cartwheel App all August long just in time for Back-to-School so check those out below. And leave me a comment with some of your toddler meal ideas or easy lunches. I'm always looking to mix things up.
This is a sponsored conversation written by me on behalf of Target & Annie's. The opinions and text are all mine.

Cartwheel Offer Dates:
8/20/17 – 8/26/17
All Annie's Products
8/27/17 – 9/2/17
Annie's Fruit Snacks
Annie's Granola Bars
Annie's Microwave Cup Mac & Cheese