Happy Friday. The wait is over and my "What I Fed the Twins This Week" column is back! The truth of the matter is that feeding toddlers is hard enough without trying to snap a photo of the meal before serving it...am I right? So here are a few of the recent toddler meals I fed my two and a half year old twins. Bon appetite!
Lunch: An Easter inspired lunch of ham roll ups and cheese sticks, Annie's Organic white cheddar bunny crackers, pineapple and just a few dye free jelly beans (from Trader Joe's) as a special treat!
Notes: I would give the jelly beans as a treat AFTER lunch, because I'm all about bribery.
Lunch: Mini cheese and chicken ravioli, spinach and artichoke hummus with snap peas, and colby jack cheese.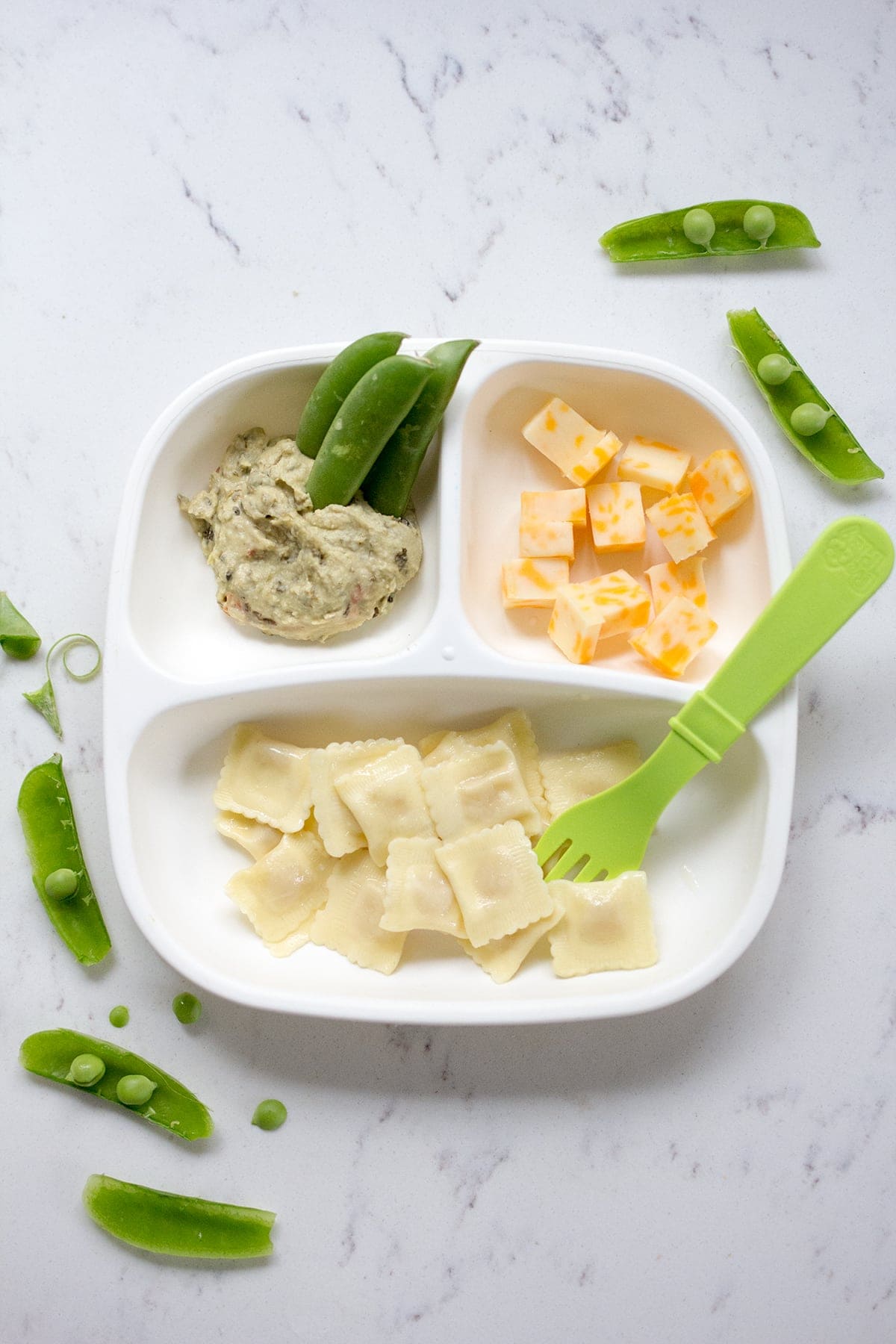 Dinner (or Lunch): Rotisserie chicken drumsticks with barbeque sauce for dipping, buttered brown rice and peas, apple slices.
Notes: The twins aren't huge chicken eaters however they love drumsticks. I find that softer meats are always easier for little eaters as is anything on a stick.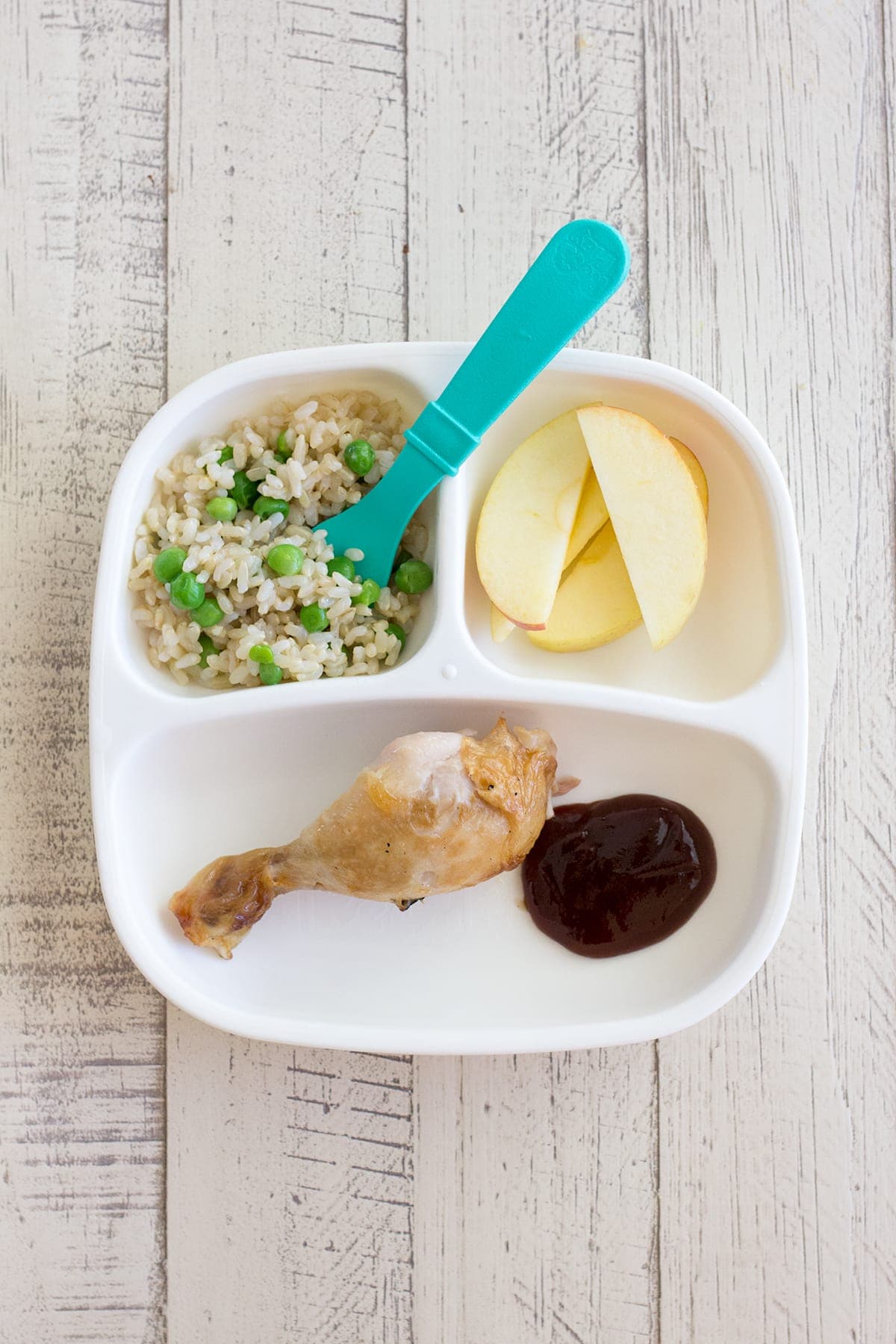 Lunch: Turkey and cheese sandwiches on mini Hawaiian rolls, hummus and Harvest Snaps, green grapes.
Notes: Even though the twins are over two years old, I still cut up their grapes. Whole grapes are such a choking hazard and I'm not willing to risk it. As for bread, Hawaiian rolls are a twin favorite!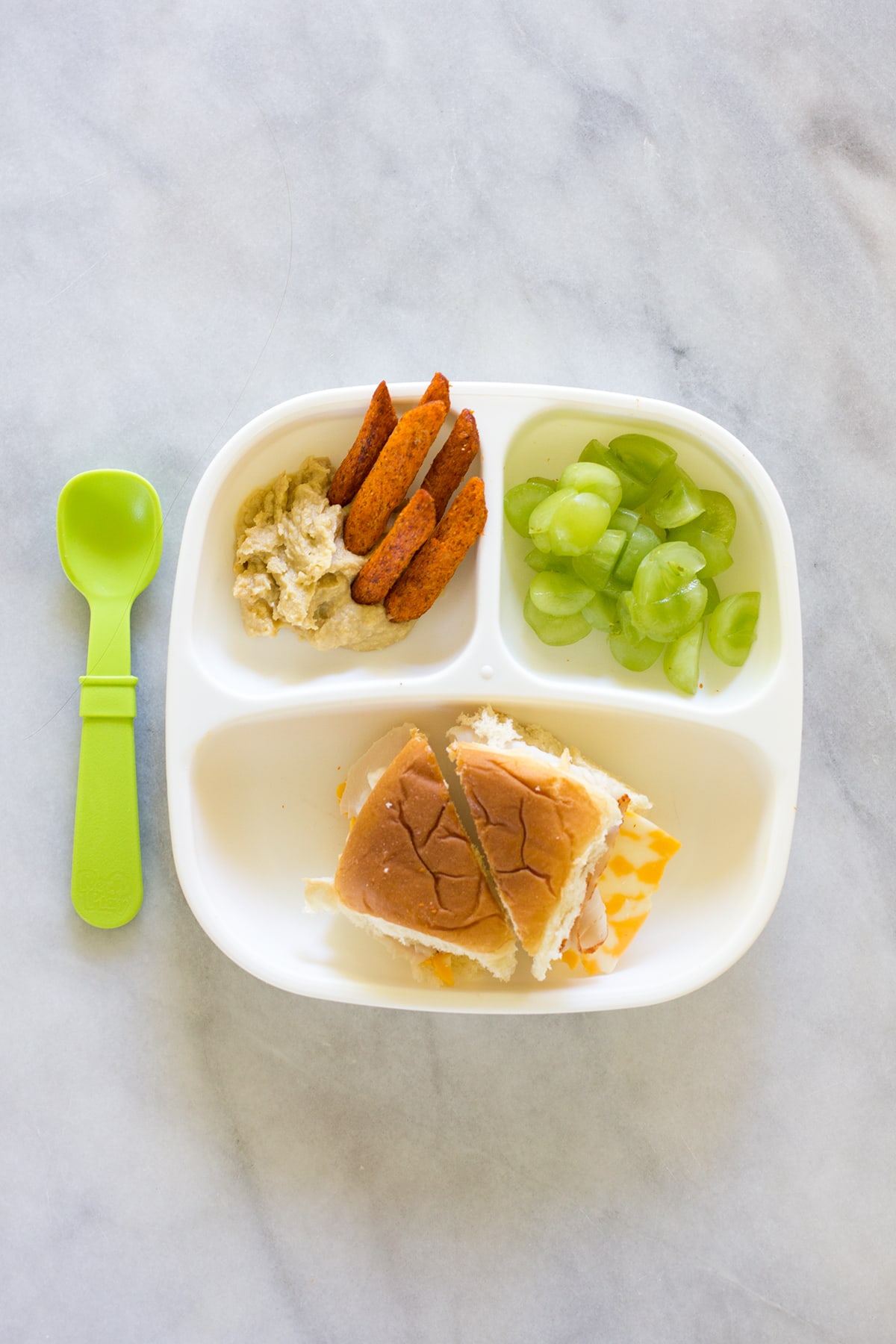 Breakfast: Mickey Mouse waffles with butter and syrup. Whole milk plain organic yogurt with a little bit of honey mixed in and topped with granola. Fresh berries.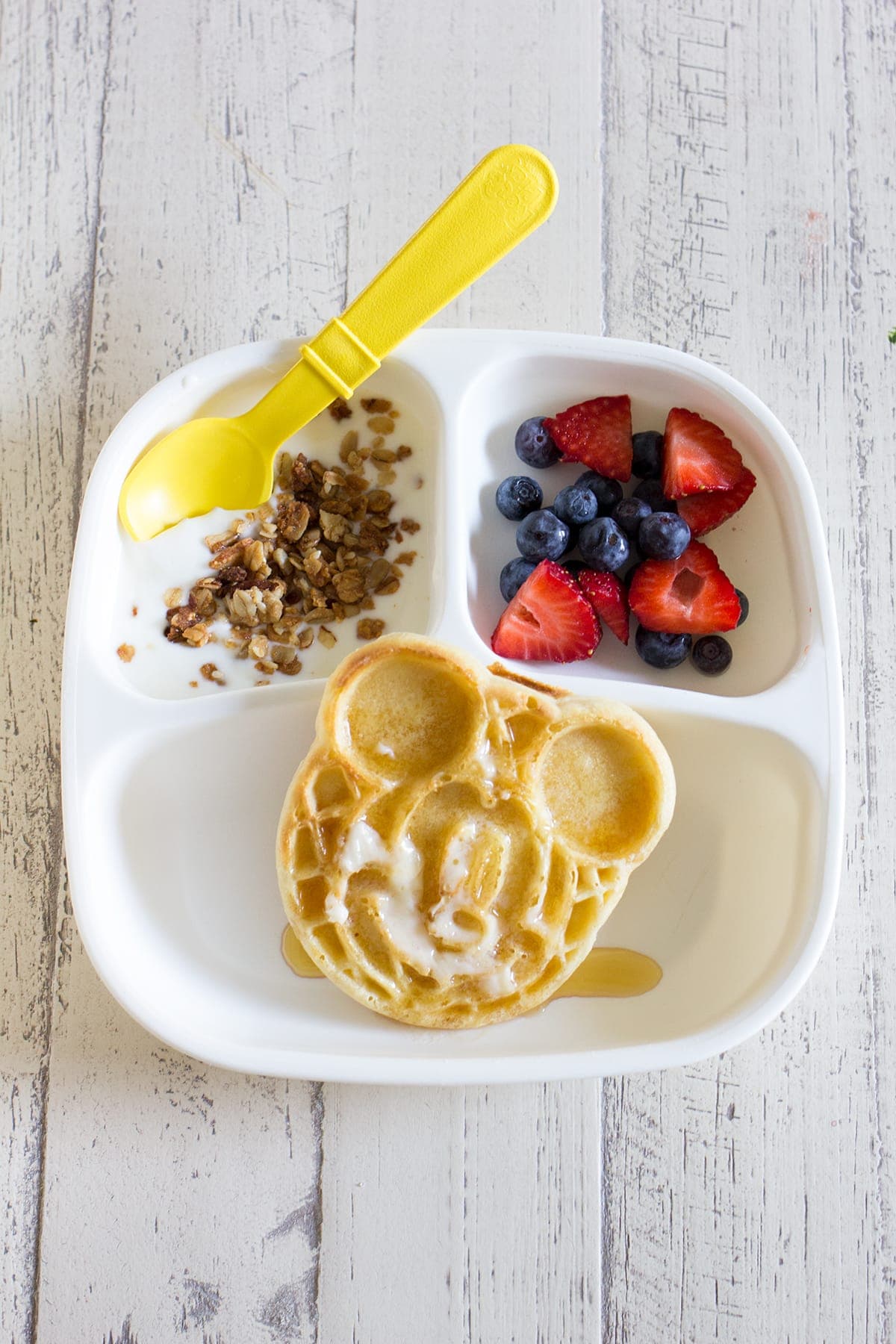 So, what did you feed your little eaters this week?