This is a sponsored post written by me on behalf of Vons. All opinions are 100% mine.
School is back in session and whether you are homeschooling, distance learning, or preparing a snack for once the kids come home from the classroom; this Space Themed Board is a fun and creative way to serve lunch.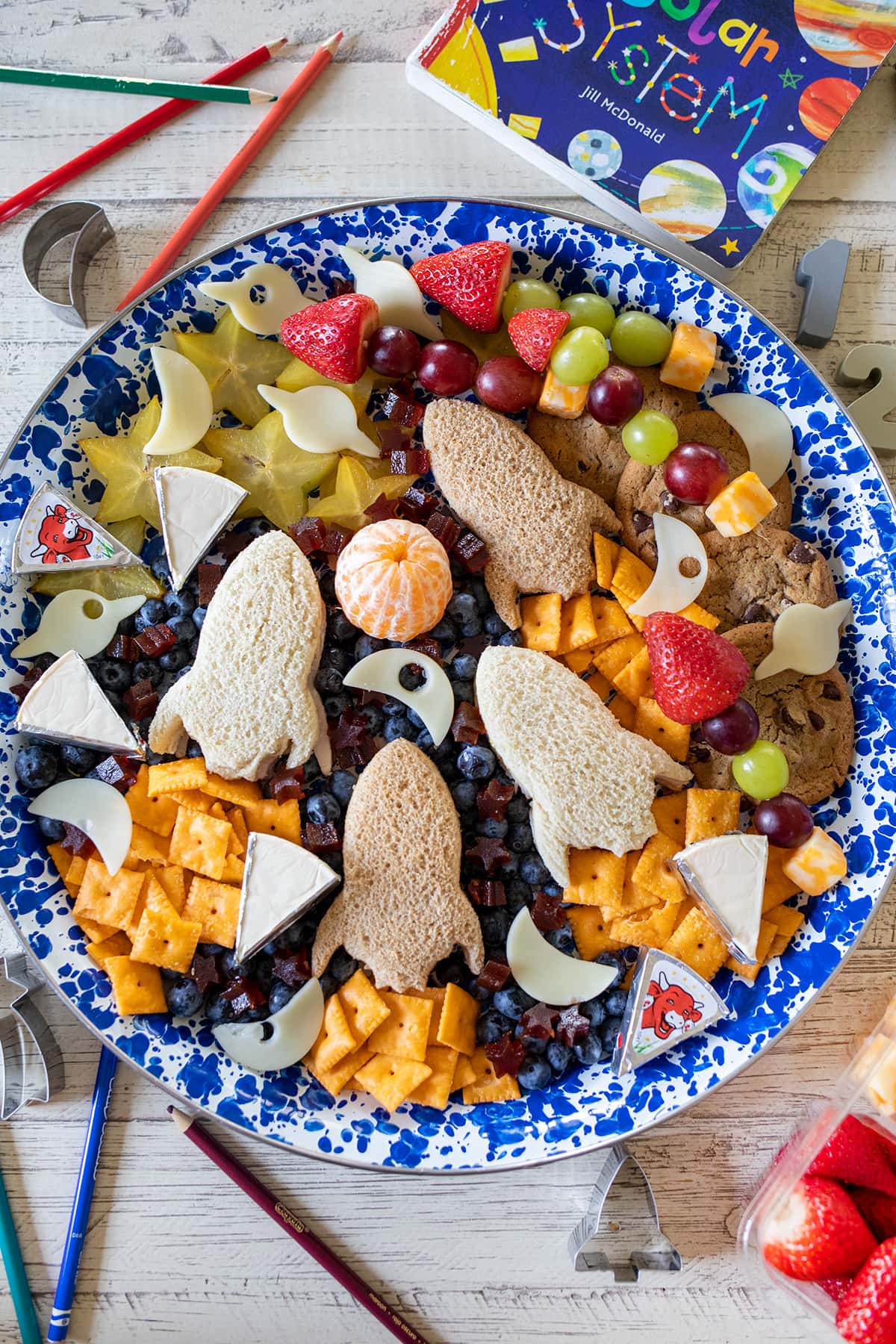 Space Themed Sandwich Lunch Board
5, 4, 3, 2, 1, Blast Off! Lunch boards are an interactive way to get really good foods into my twin's diets. With a little help from Vons, it's easy to create delicious, and healthy lunch boards fast. I love their high quality, freshly sliced deli meats and cheeses, individually-sized healthy snack packs, and delicious chocolate chip cookies! If you are looking for more fun and creative lunch or snack board ideas, you might like my Lion Board and my Jack-O-Lantern snack boards.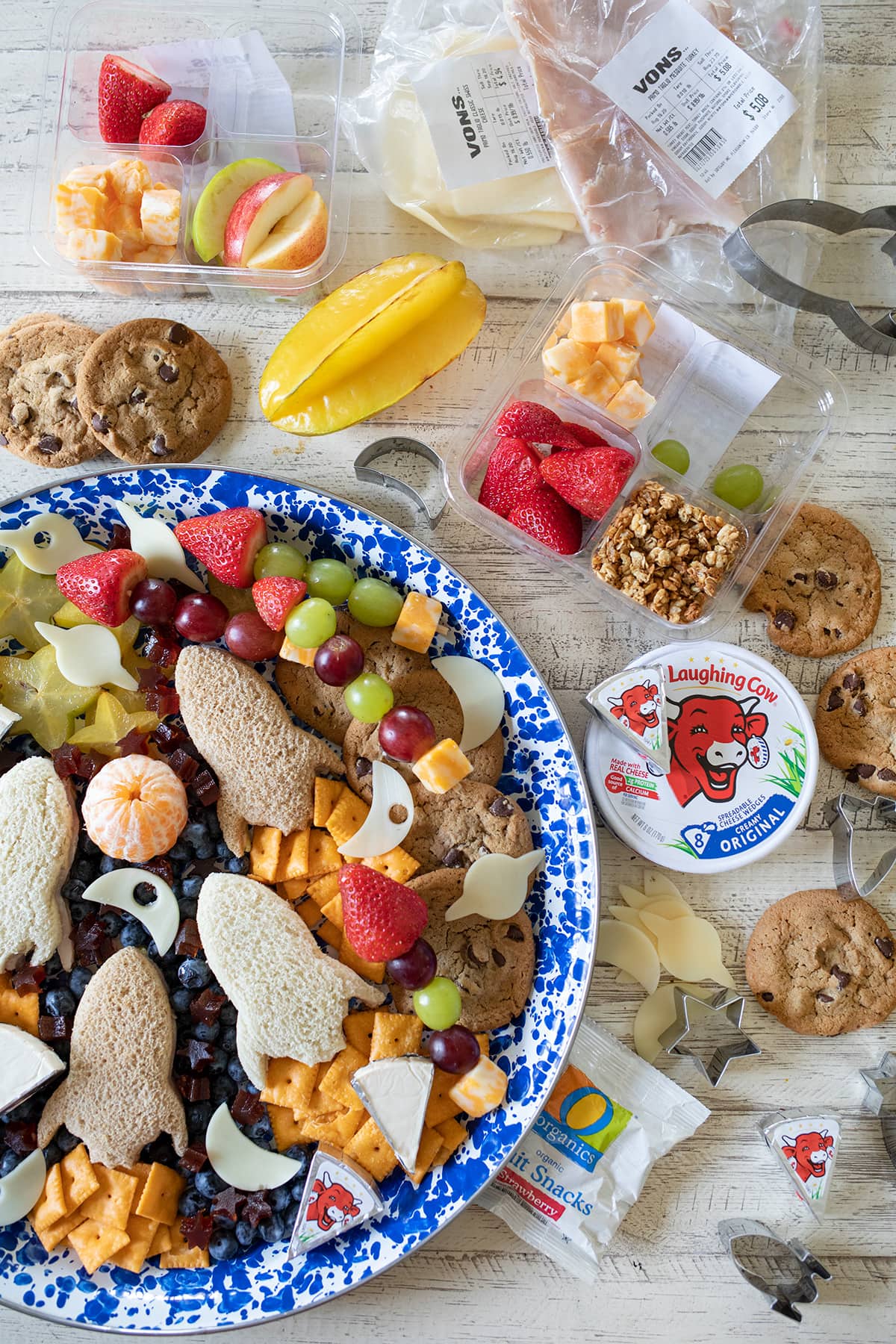 Ingredients Needed for a Space Themed Lunch
Vons freshly sliced deli meats and cheeses + sandwich bread + condiments.
Snack packs - I find these in the produce section of Vons and they are super convenient.
Signature SELECT™ Cheese crackers.
Fresh Blueberries
O Organics® Star Fruit Snacks
Laughing Cow Cheese
Signature SELECT™ chocolate chip cookies- for a fun treat.
Star fruit - or any other fruits that look fresh and delicious!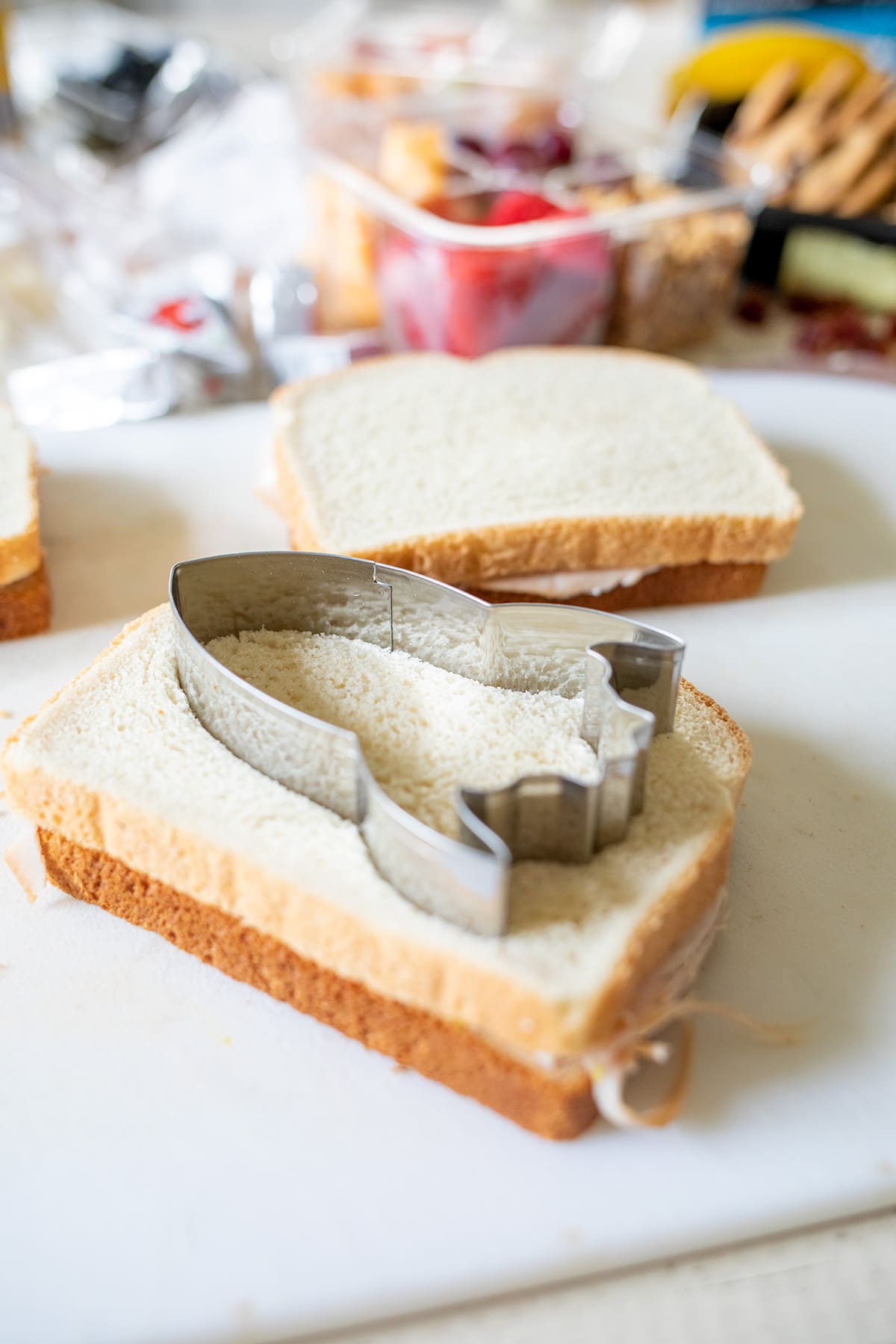 Rocket Ship Shaped Sandwiches
Even the most simple sandwiches are more tasty when they are shaped as rocked ships! My twins each at two of these turkey and cheese sandwich-ships. Over the years I've collected a lot of cookie cutters just for this purpose. From cutting out sandwiches to pieces of cheese and even fruit, cookie cutters are the easiest way to transform food into fun. Here is the space set I own!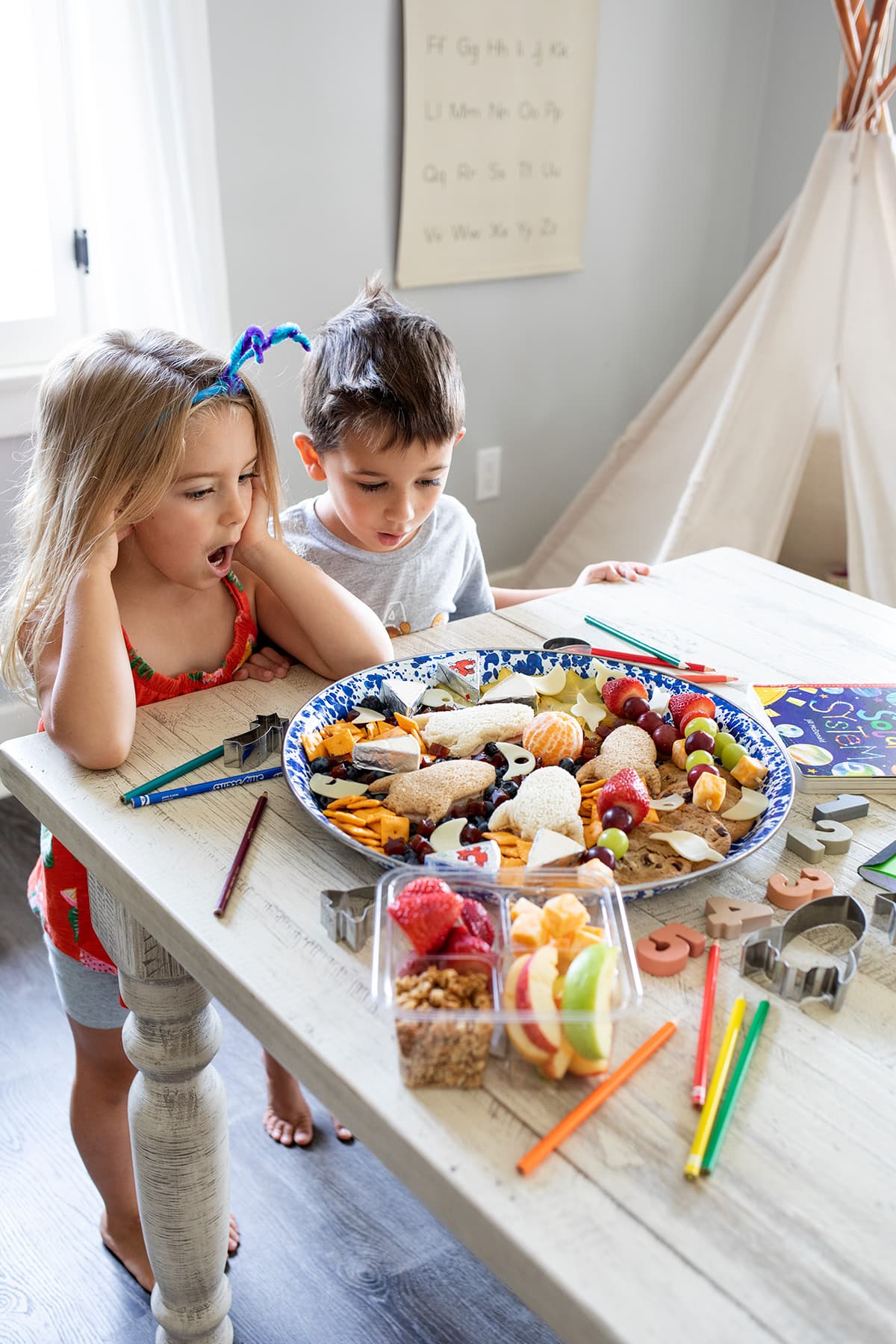 Look at those faces! the twins were so impressed by this board which made all of this work worth it. They had no idea their lunch would look so cool.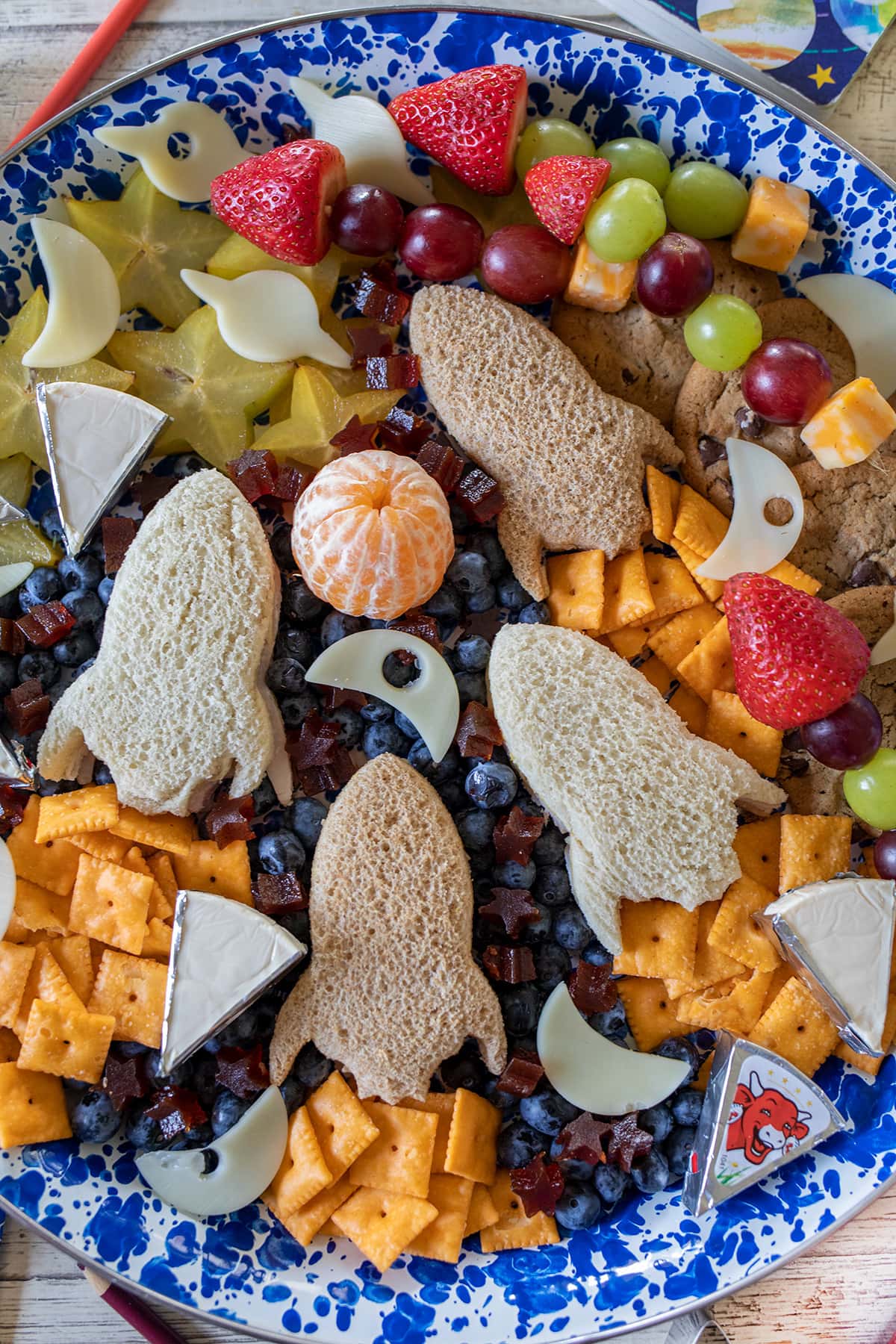 Tips for Assembling a Lunch Board for Kids
Pick a Healthy Main Food - for this board it's turkey sandwiches. My twins enjoy sandwiches a lot so it's easy to make that the focus but you could also try rolls of lunch meat, turkey roll ups in a tortilla or ham and cheese quesadillas. All easy ideas made with deli meat!
Fruits & Veggies - I didn't include veggies on this board but I did fill it with plenty of fruits my kids love as well as Starfruit which was a new food I wanted to introduce to them. I always try to sneak in something new.
Crackers & Snacky Things - I always include some sort of cracker, popcorn or snap pea crisp for the twins.
Something Sweet - I don't always include dessert but this time I added in cookies and star fruit snacks for a treat!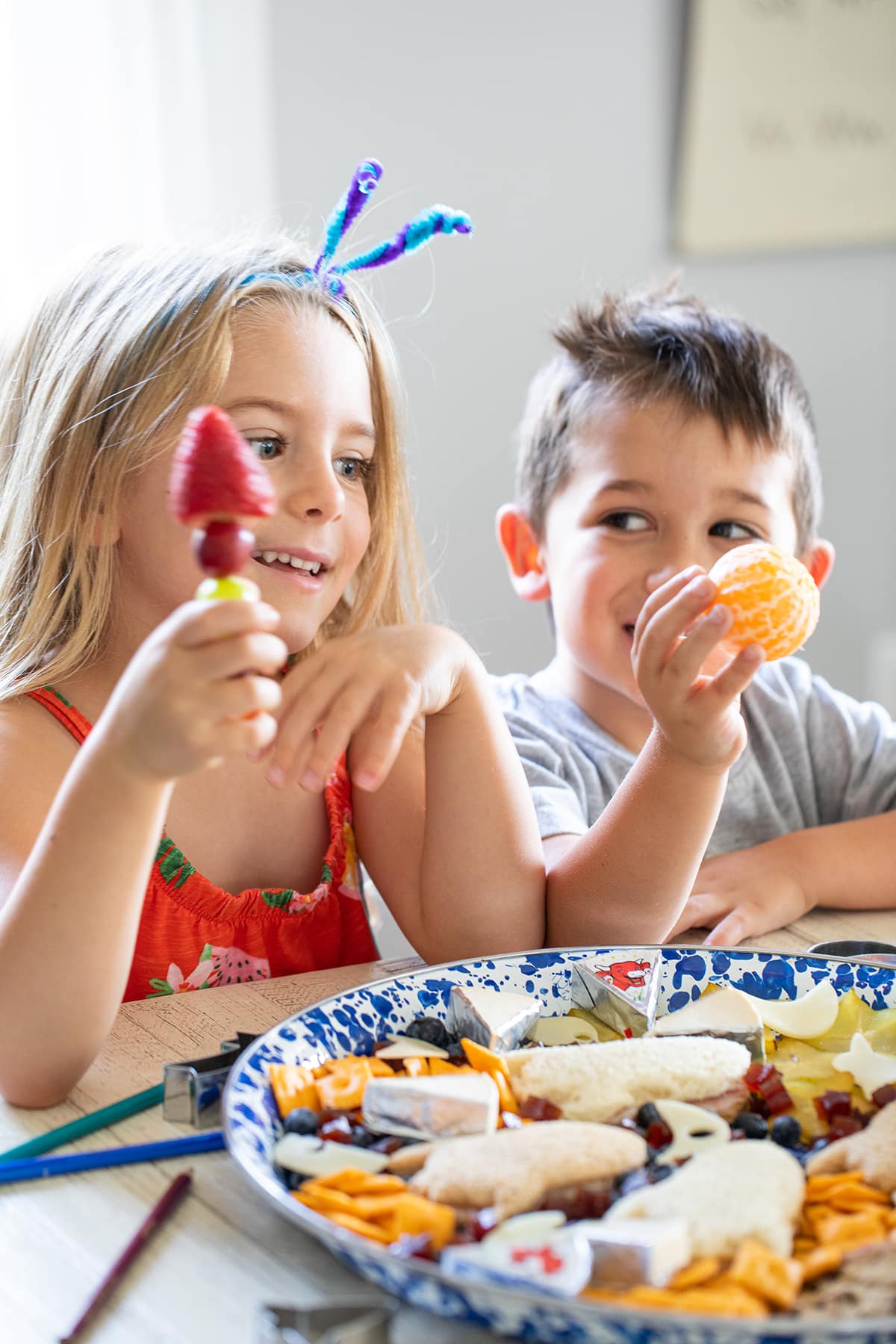 Rocket Skewers
Fresh-Cut snack packs from Vons are one of my Mom hacks. I've grabbed them for road trips, days at the beach, picnics, and honestly just to keep on hand for days when I can't be bothered to make a snack. You can find them in the produce department in the fresh-cut section and they have four quadrants of different snacks with lots of kid friendly options. I picked up a few for making rocket skewers. Simply skewer a square of cheese, a few grapes and a strawberry to create an instant rocket!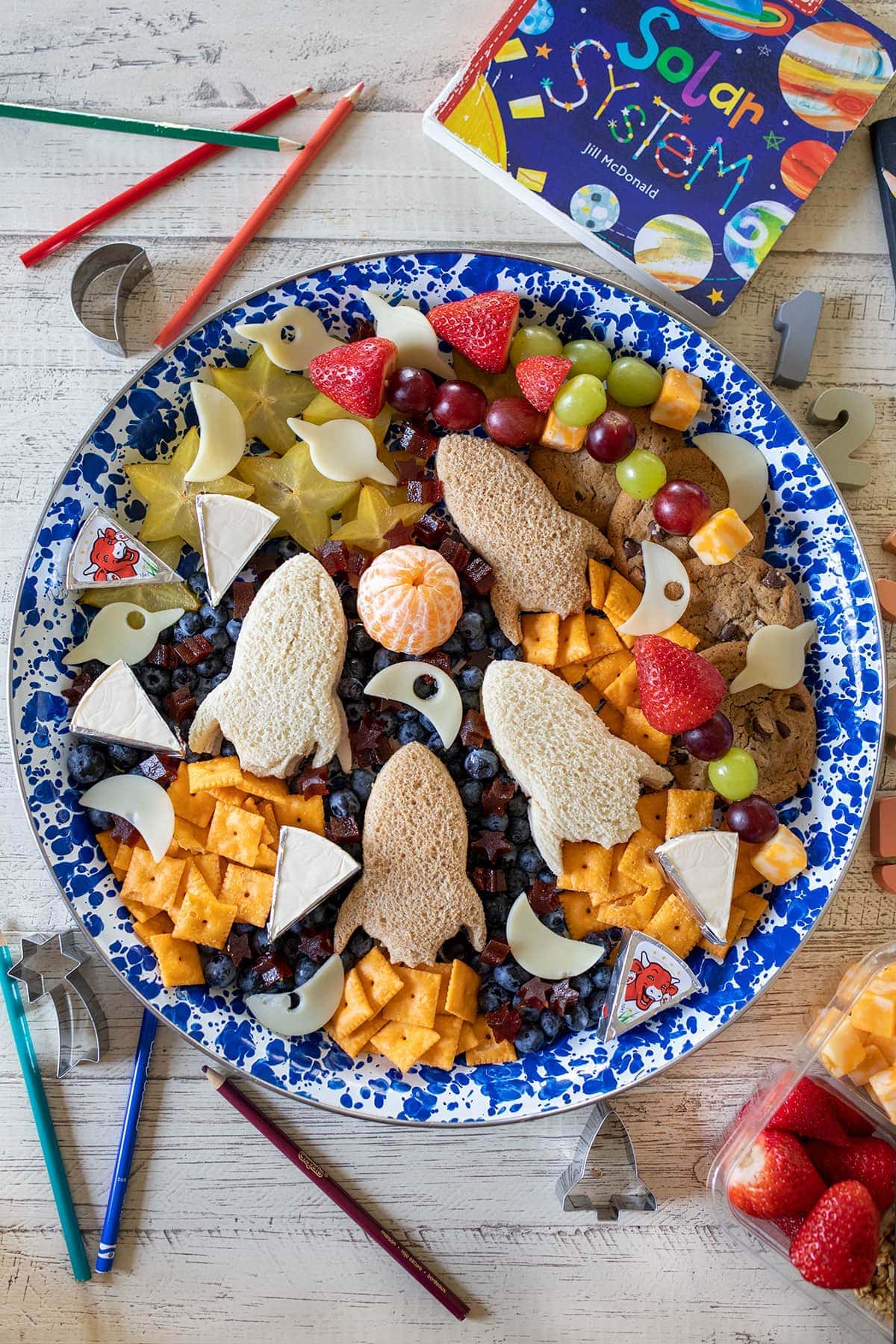 More Healthy Back to School Recipes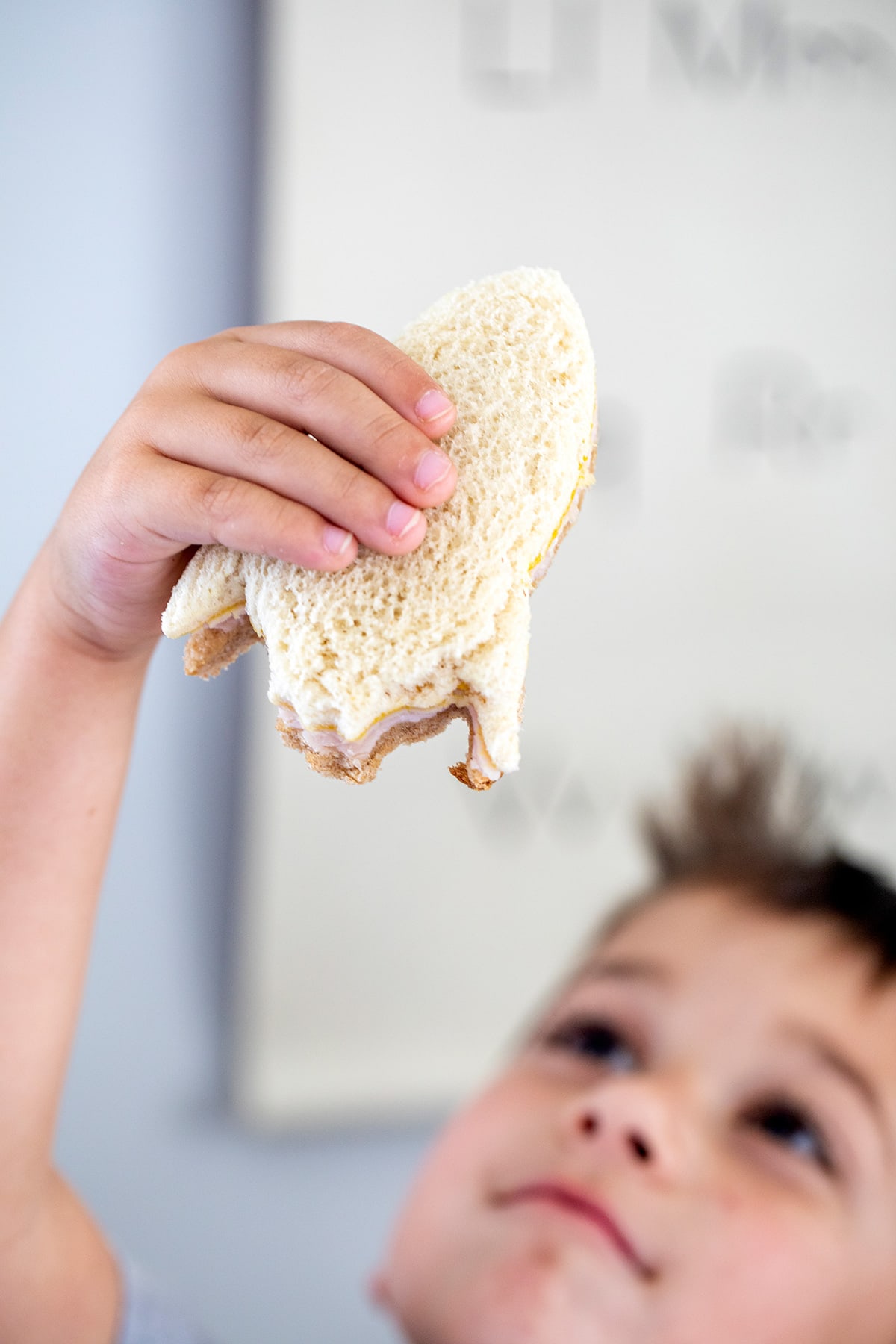 I hope this post inspires you to make a fun space themed lunch board for your kiddos this school year! While grocery shopping and back to school routines look a lot different this year, just know that we are all in this together. Vons also offers Grocery Delivery and DriveUp & Go™ which makes shopping easier.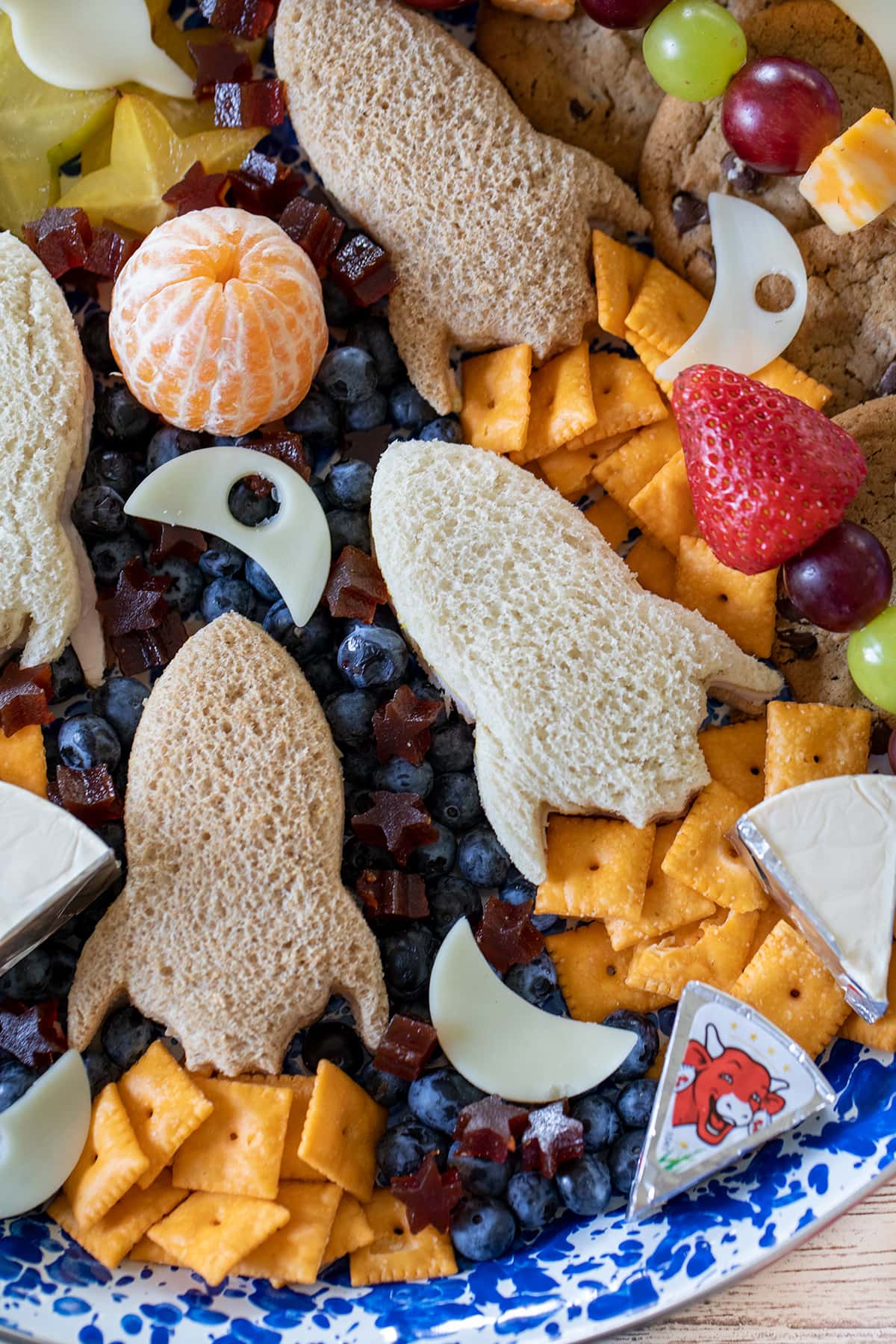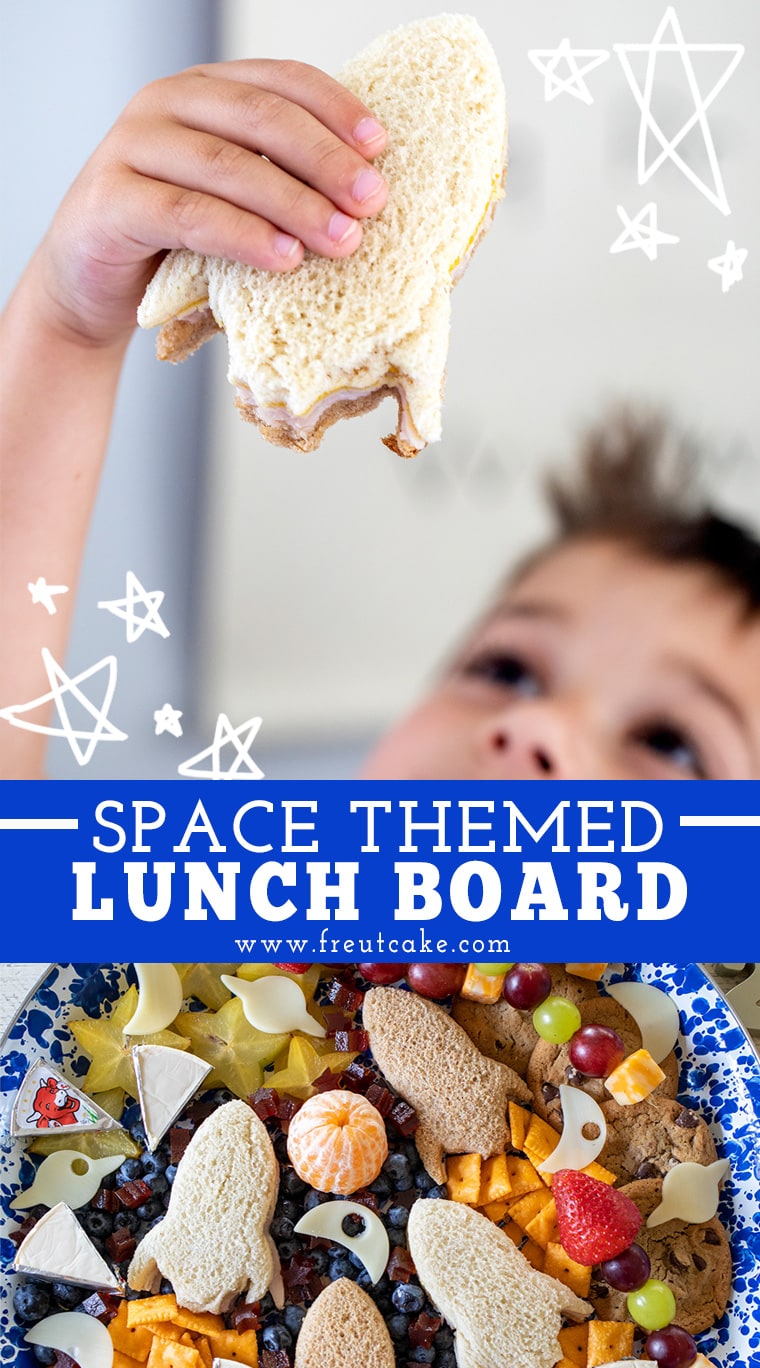 Disclosure: I shopped at Vons in my local area, but you can also find convenient and delicious back to school lunch essentials for back to school lunches at the Albertsons Companies family of stores, including Albertsons, Safeway, ACME Markets, Jewel-Osco, Randalls, Shaw's Supermarket, Star Market, and Tom Thumb.