Happy Friday! This week I tried a little experiment. When the twins first started eating solid foods back at 6 months, I started sharing my favorite purées, snacks, meals, and baby feeding items over on Snapchat and now Instagram Stories. To be honest, It's one of the topics I get the most questions about! So when my friend Kelly suggested I create a weekly blog series focused on what I feed the twins each week, I though it was a genius idea! Genius that is, if I can actually photograph them. Ha! Trying to make a meal, feed the twins, and have time to snap a picture is much harder than it seems folks. But here are a few of the breakfasts and lunches I fed my toddlers this week. I managed to capture four meals and for that I believe I deserve four pieces of chocolate, who agrees?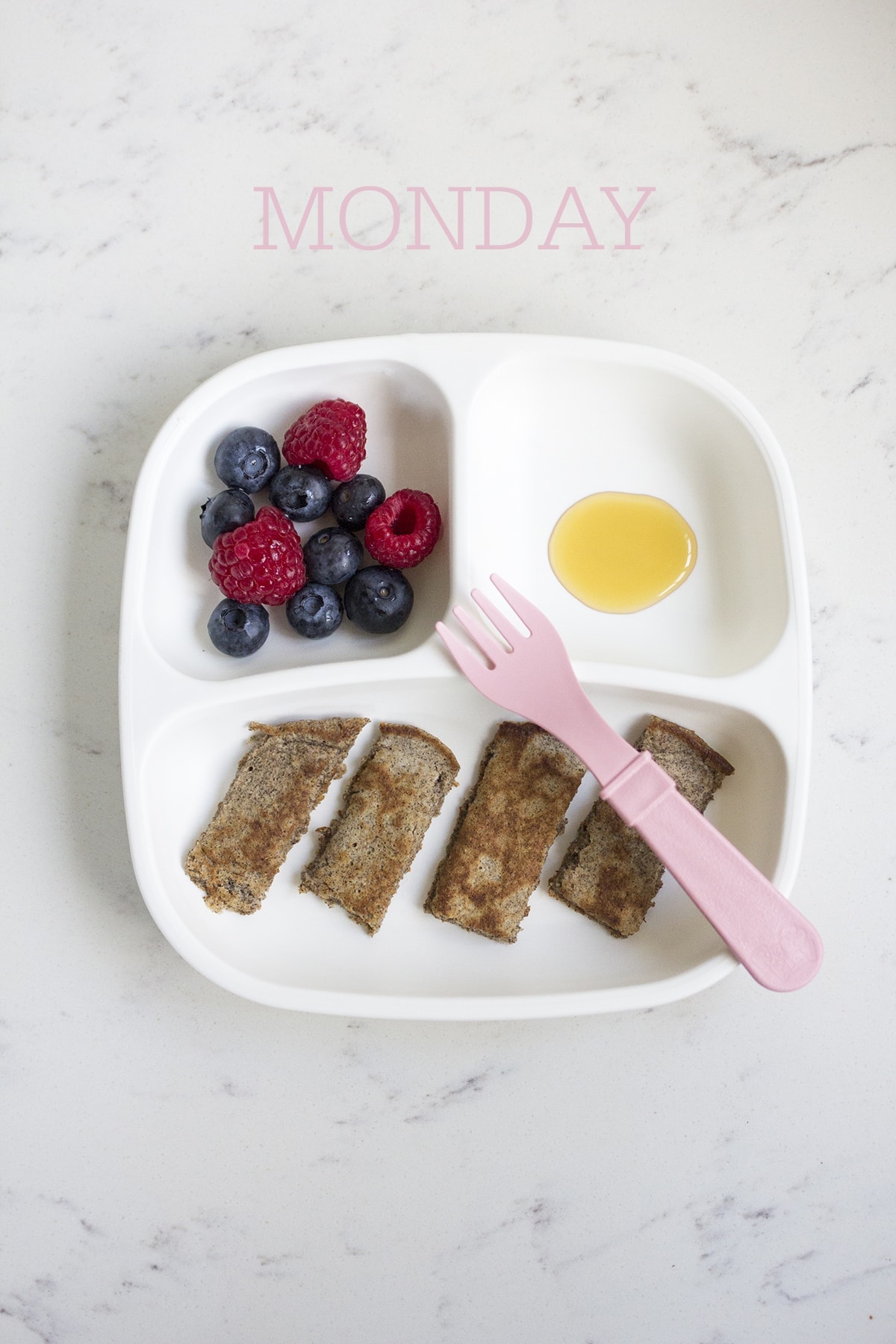 MONDAY:
Breakfast // Buckwheat Pancakes with mixed berries and pure maple syrup for dipping.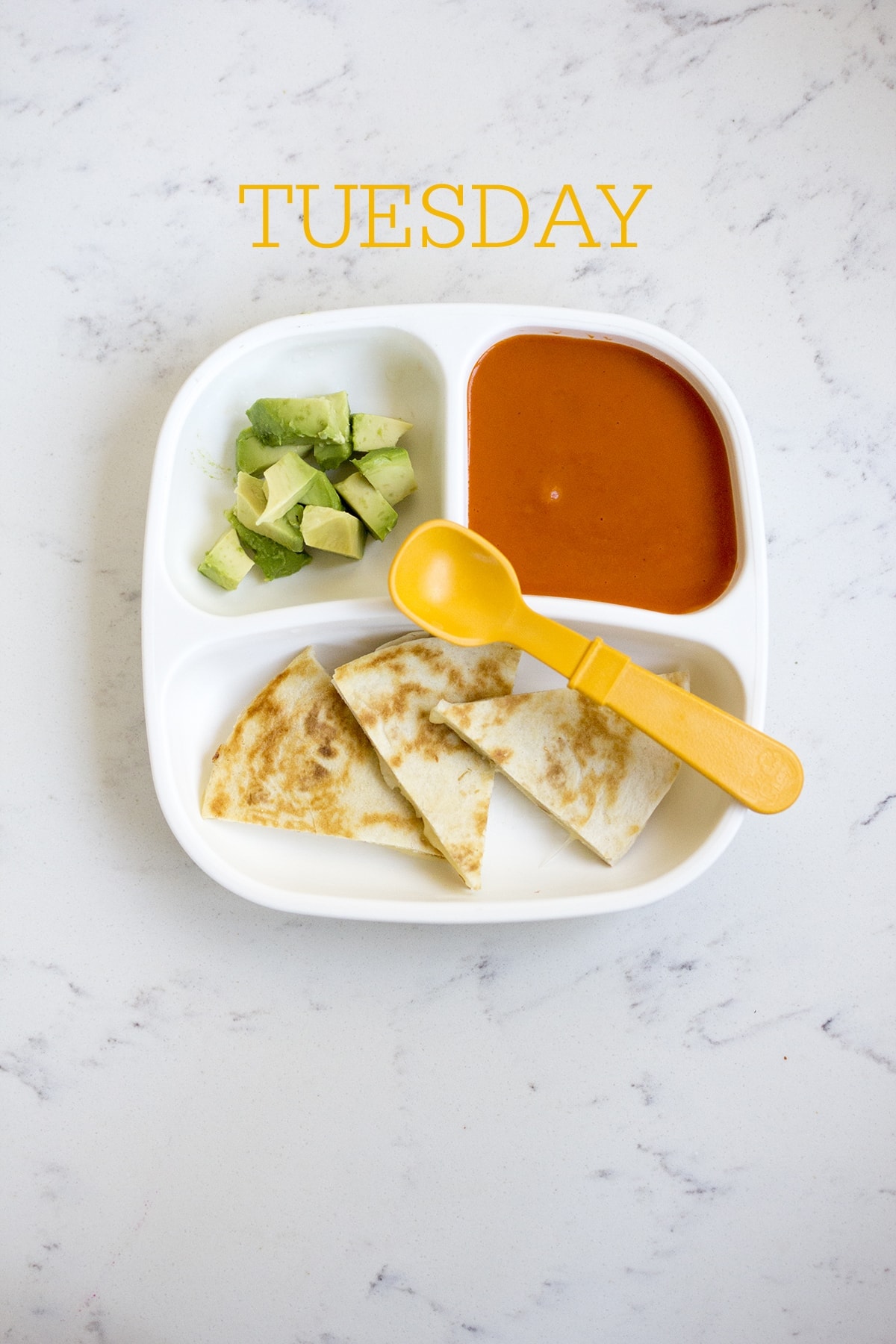 TUESDAY:
Lunch // Cheese Quesadilla, Roasted Red Bell Pepper & Tomato Soup, and diced avocado.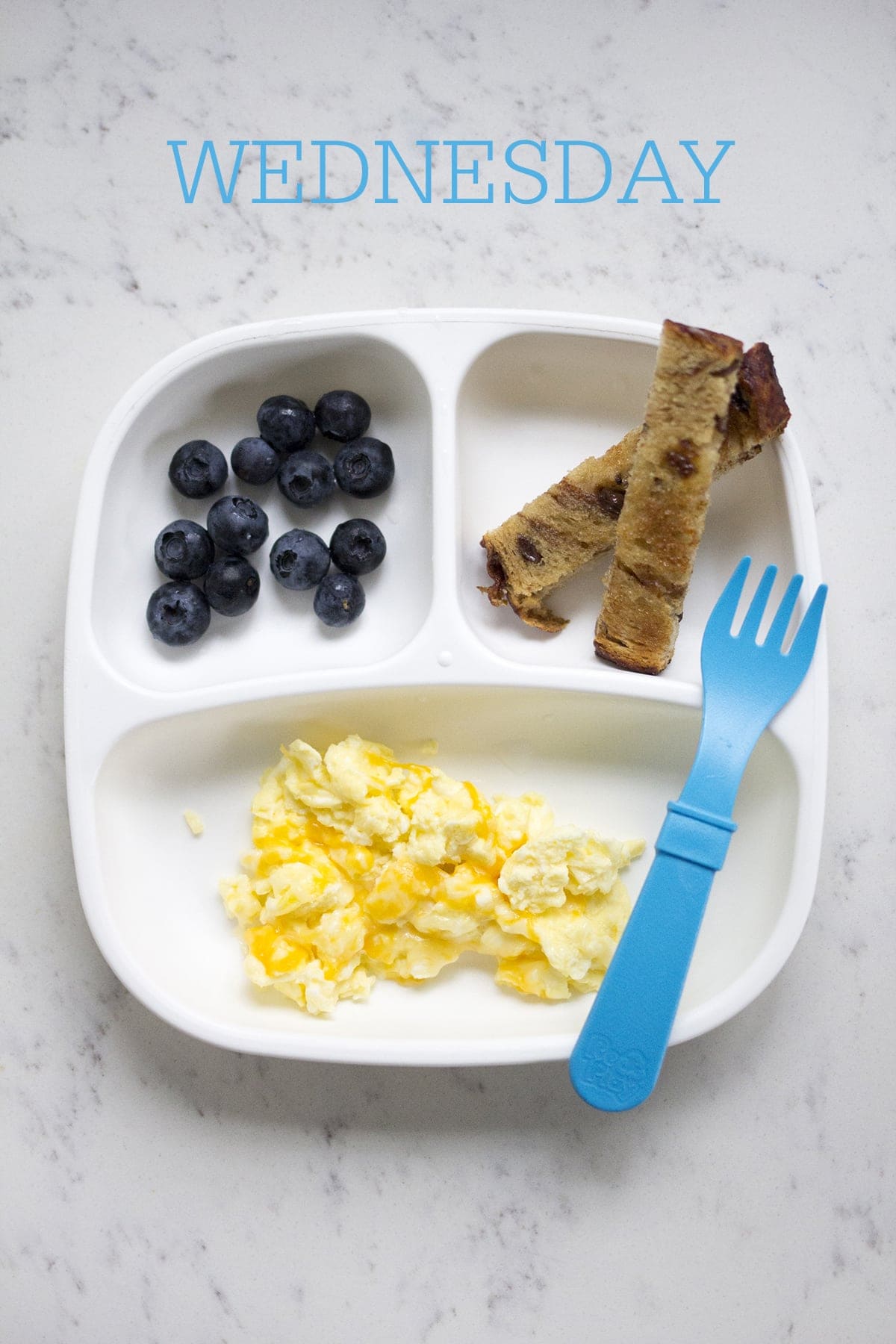 WEDNESDAY:
Breakfast // Cheesy scrambled eggs, cinnamon raisin toast and blueberries.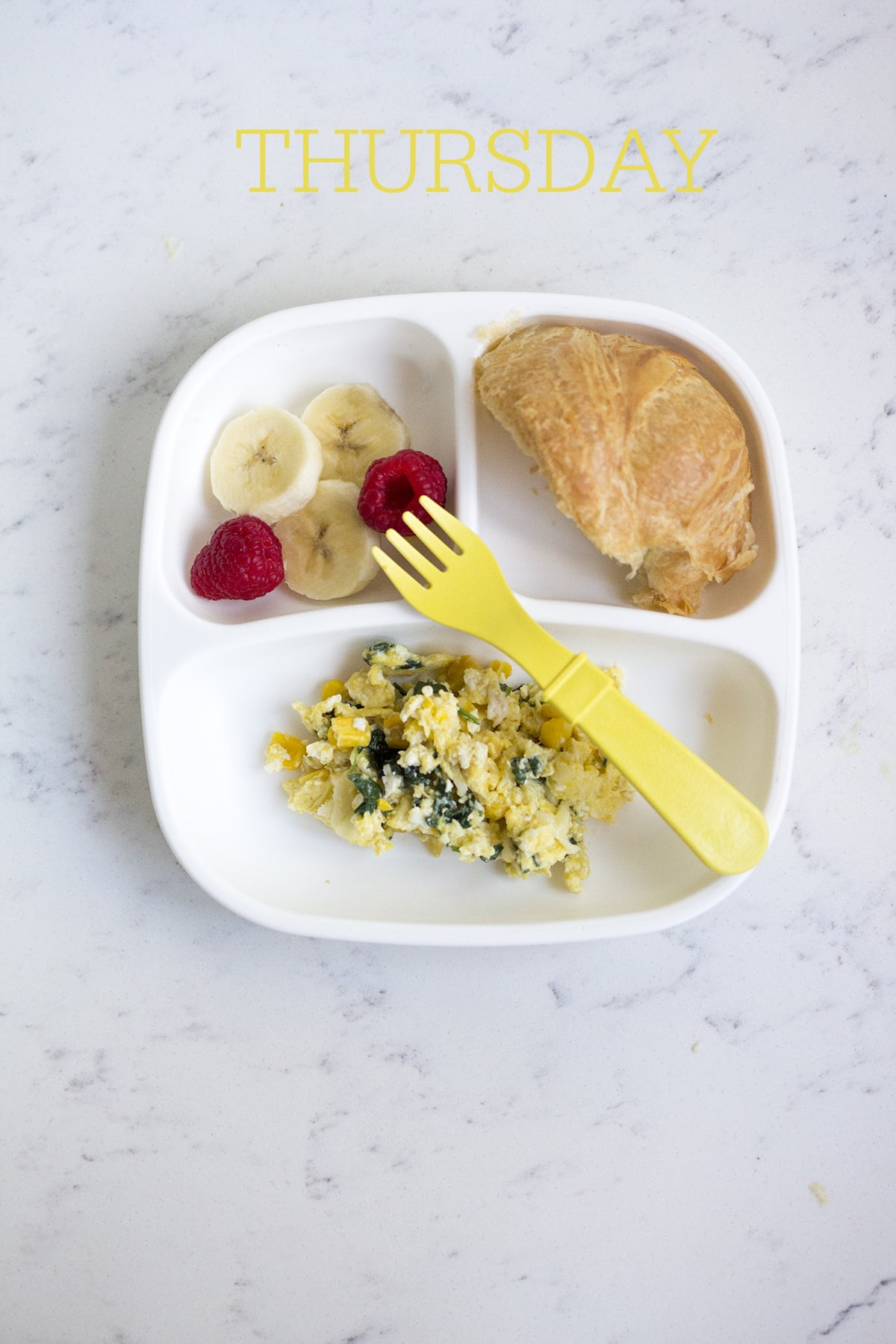 THURSDAY:
Breakfast // Veggie Scramble with corn and spinach, butter croissant, sliced banana and raspberries.
If you have toddlers, I hope this post gave you a little bit of inspiration! Leave me a comment in the section below and let me know if you have any go-to toddler meal ideas that I should try. I'm looking forward to sharing more ideas next week...and hopefully a bit more variety, as in dinner. Sheesh. Happy Weekend!
Save
Save
Save
Save
Save
Save
Save
Save