It doesn't take much to put together a beautiful and simple, Rustic Thanksgiving Table. One of the best things about living in Southern California is the ability to celebrate the holidays outdoors pretty much year round. Transforming an outdoor eating area into a space to host Thanksgiving is casual and very inviting. Today I partnered with one of my favorite brands of chocolate, Godiva, to give you a bit of Rustic Thanksgiving inspiration…and yes, there will be chocolate!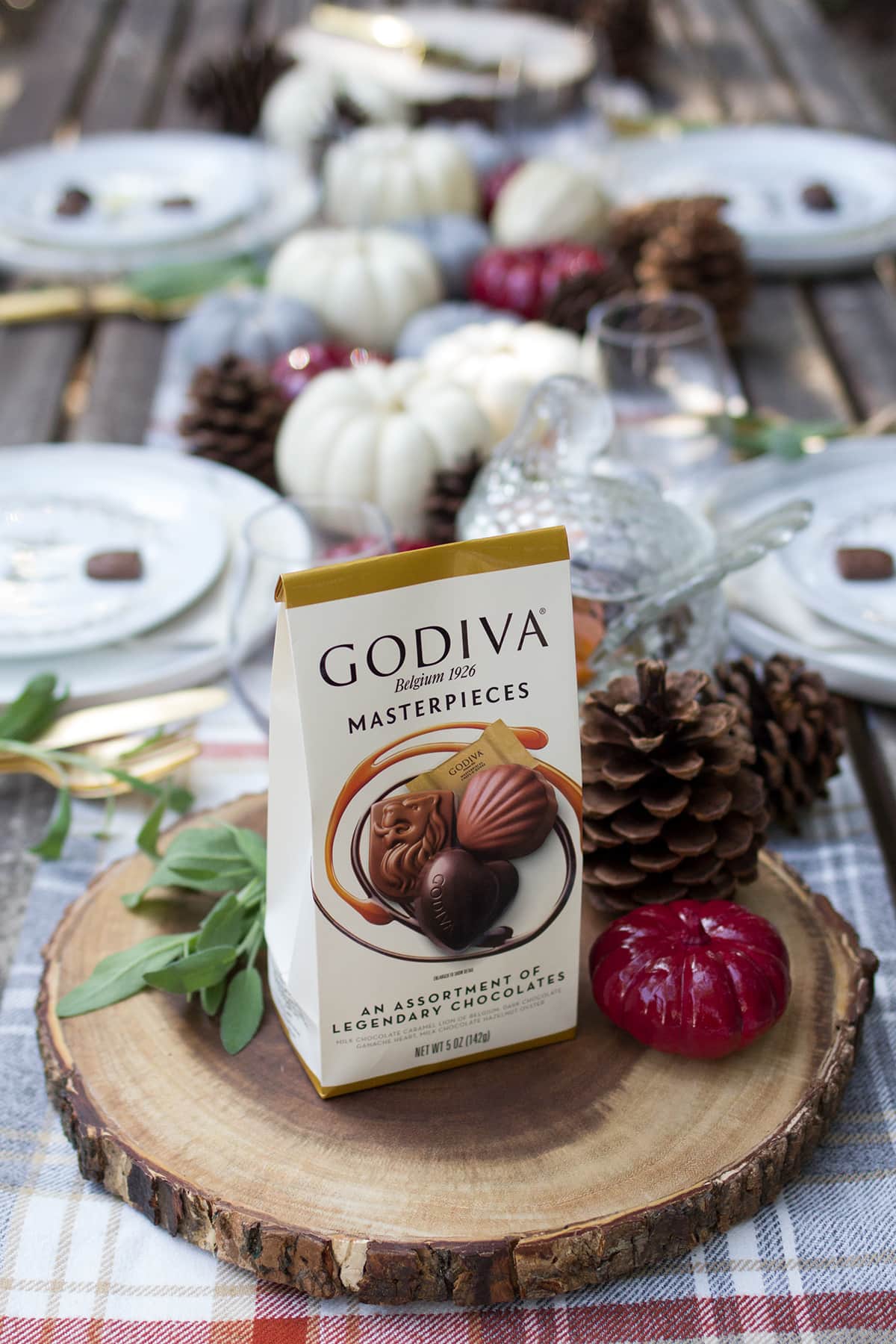 Growing up, I remember visiting Godiva boutiques in our local mall with my Mom to buy individual chocolates or one of their beautiful gold boxes of chocolates. Now, I love that Godiva's Signature Chocolates (both filled bars and individually wrapped chocolates) are available in Target, Walmart, and even grocery stores! It makes adding a special touch to your holiday table that much easier when you can pick up really good chocolate along with your groceries.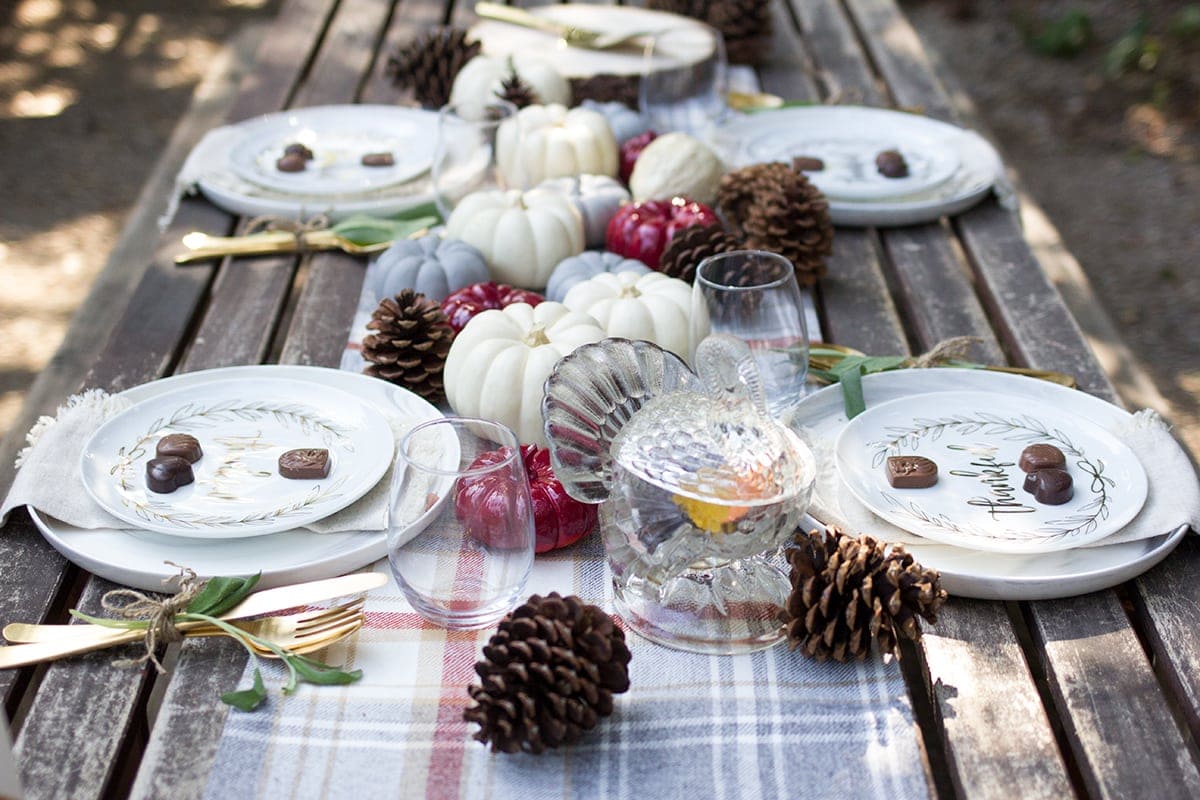 For my Thanksgiving table I included three pieces of the new, individually wrapped Godiva Masterpieces collection on each place setting. I know I would personally love to sit down to Thanksgiving dinner and be greeted with chocolate, wouldn't you? Much more delicious than a place card.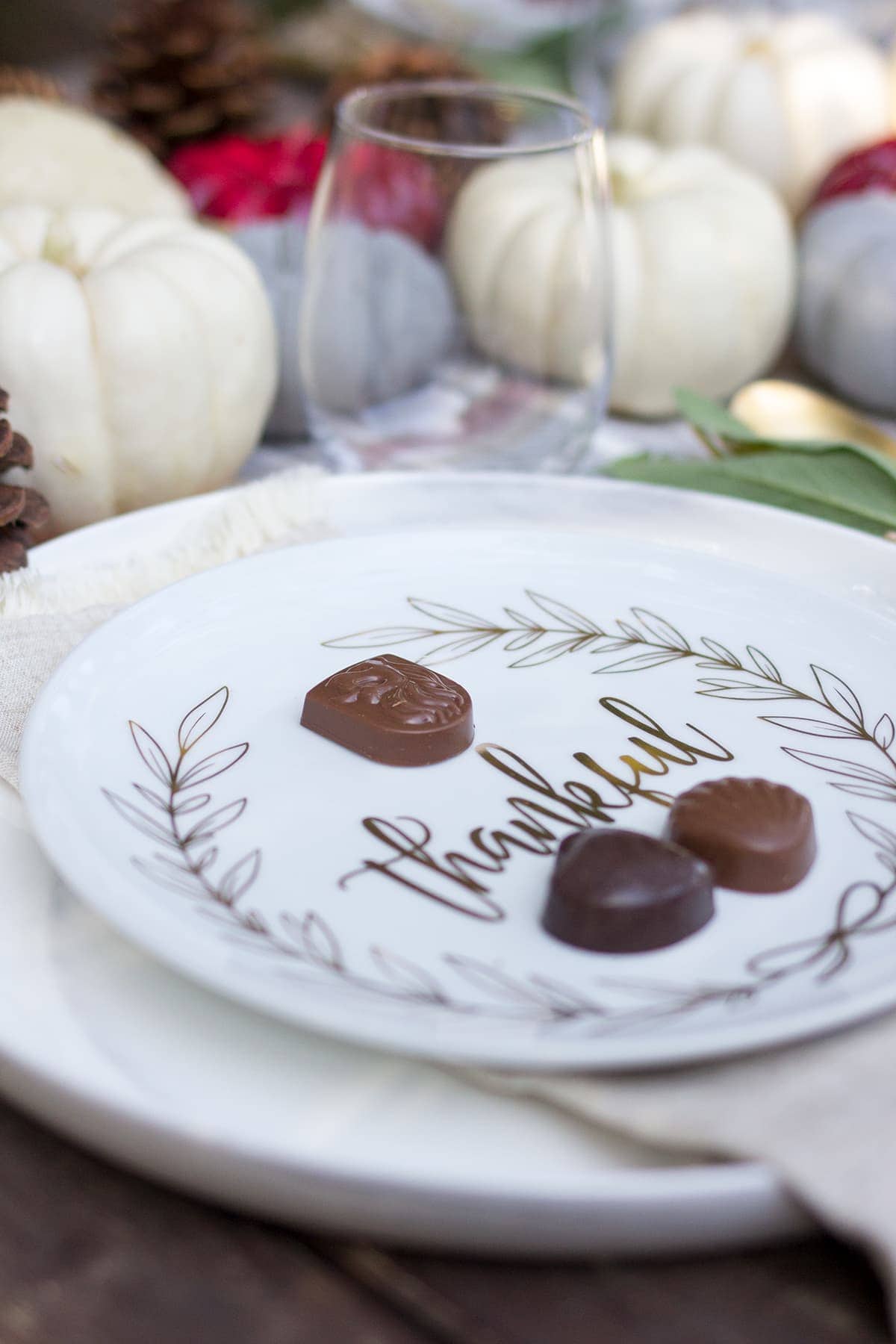 For the place settings I paired a modern faux marble plate with a more decorative salad plate, and a simple linen napkin tucked between the two. I always think it's fun to switch up the traditional placement of napkins and utensils and it adds to the casual vibe of the table.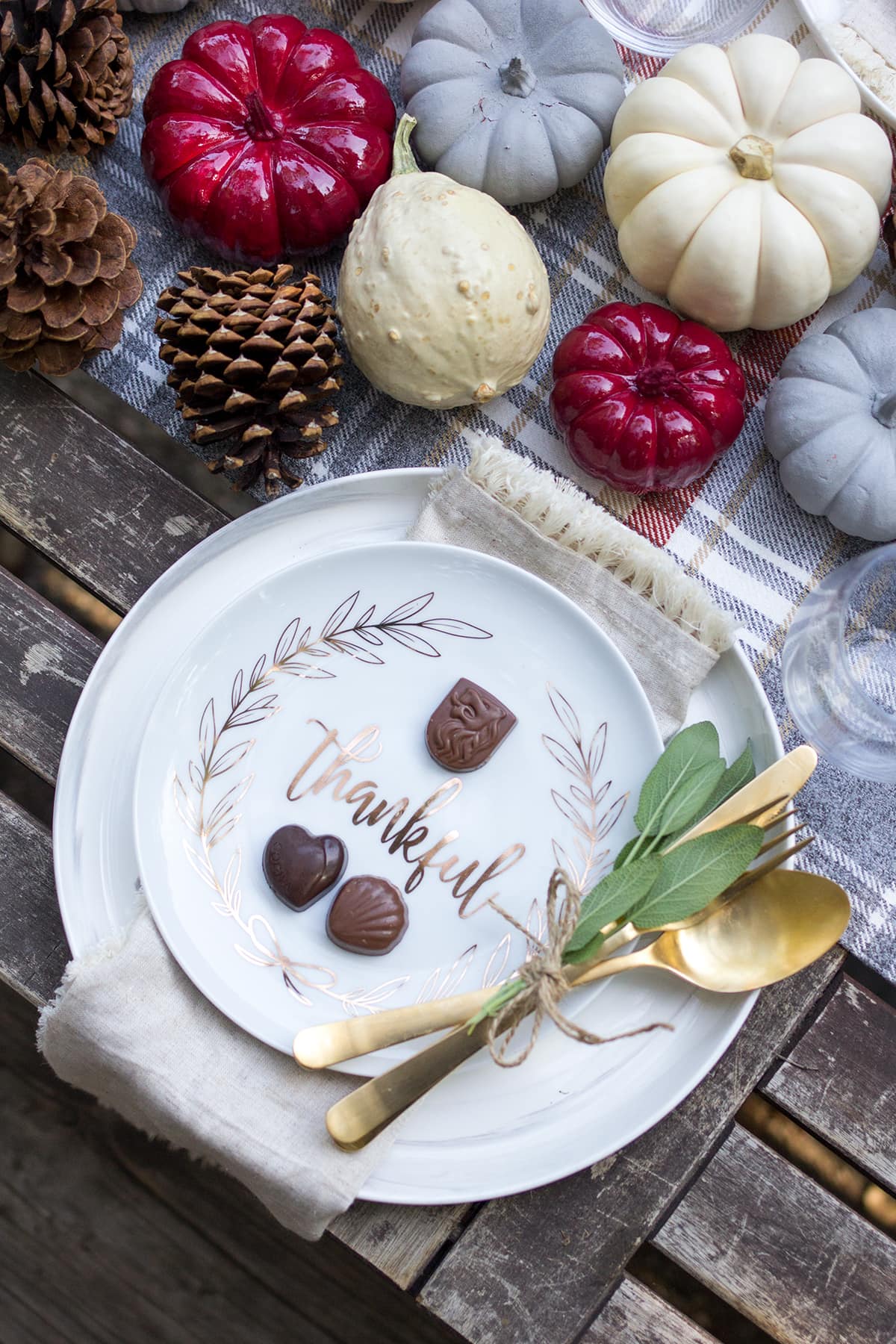 Wine glasses are stem less which is always a good idea when you're entertaining outdoors and especially on a rustic table. As for the flatware, I used my favorite set of gold utensils and tied them all in little bundles with a sprig of fresh sage and a bit of rustic twine.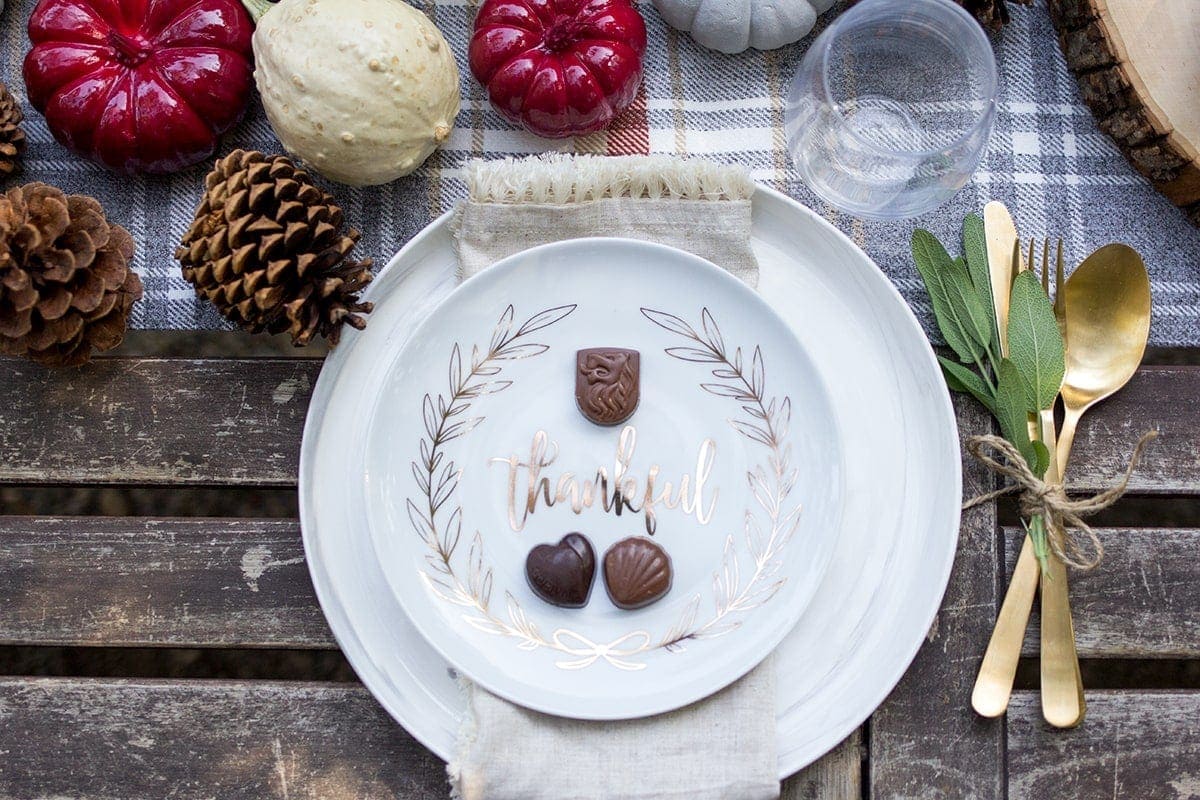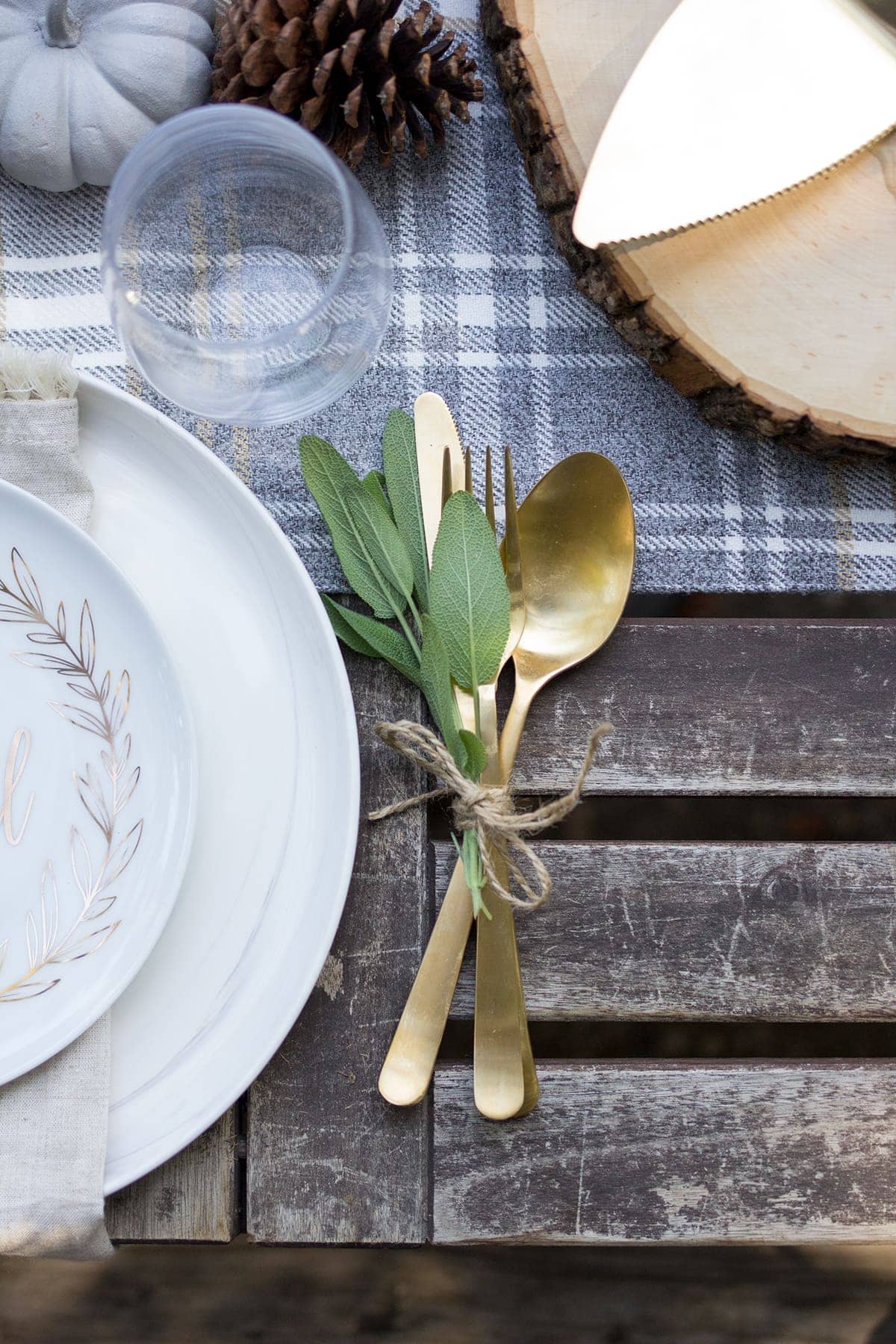 For the centerpiece, I used mini pumpkins and pinecones to accent the plaid runner. Cinnamon pinecones from my grocery store along with store-bought mini pumpkins are all easy to find and can be transformed with a little bit of spray paint. I chose a light grey and burgundy-red to compliment the colors in the runner and I love the way they all looked scattered together down the length of the table.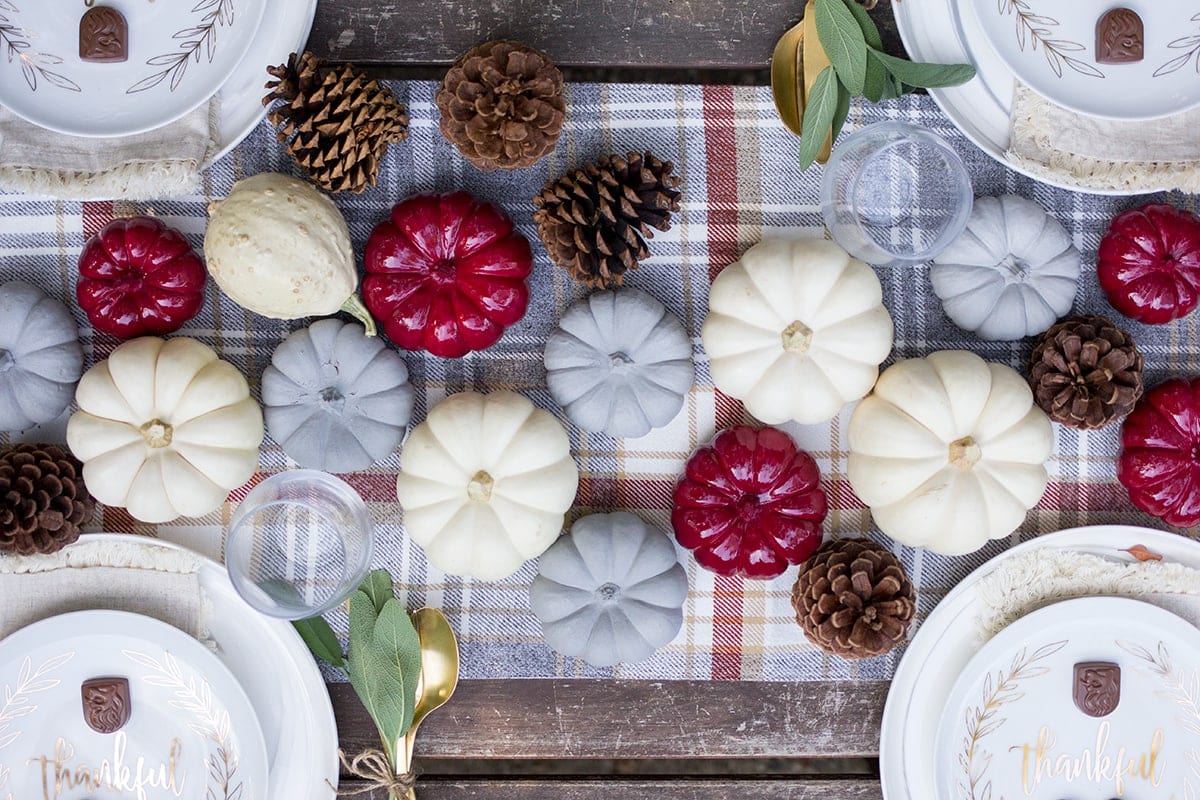 Finally, I stuffed my favorite family heirloom glass turkey candy bowl with a few more chocolates for guests to enjoy with dessert and the table was finished!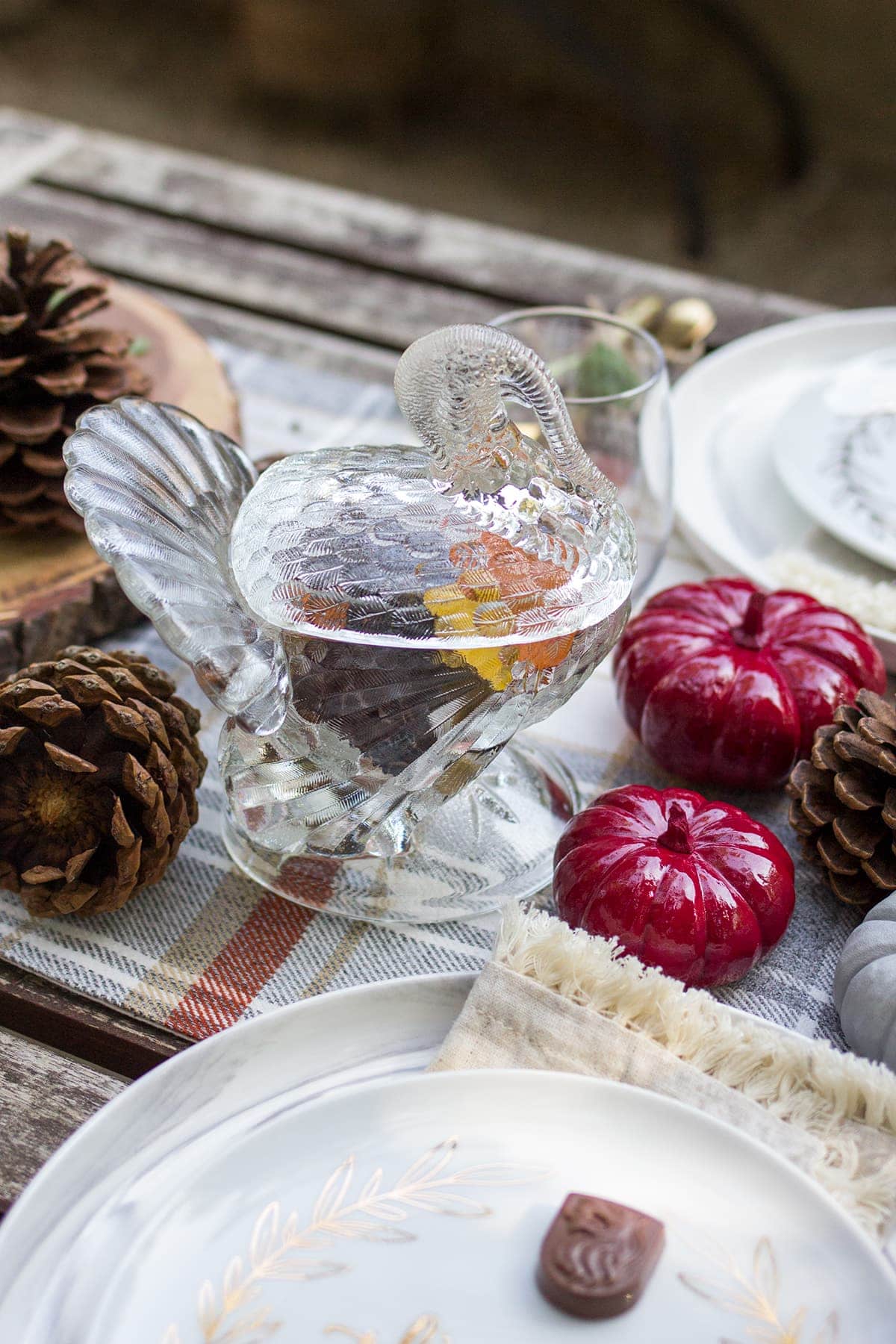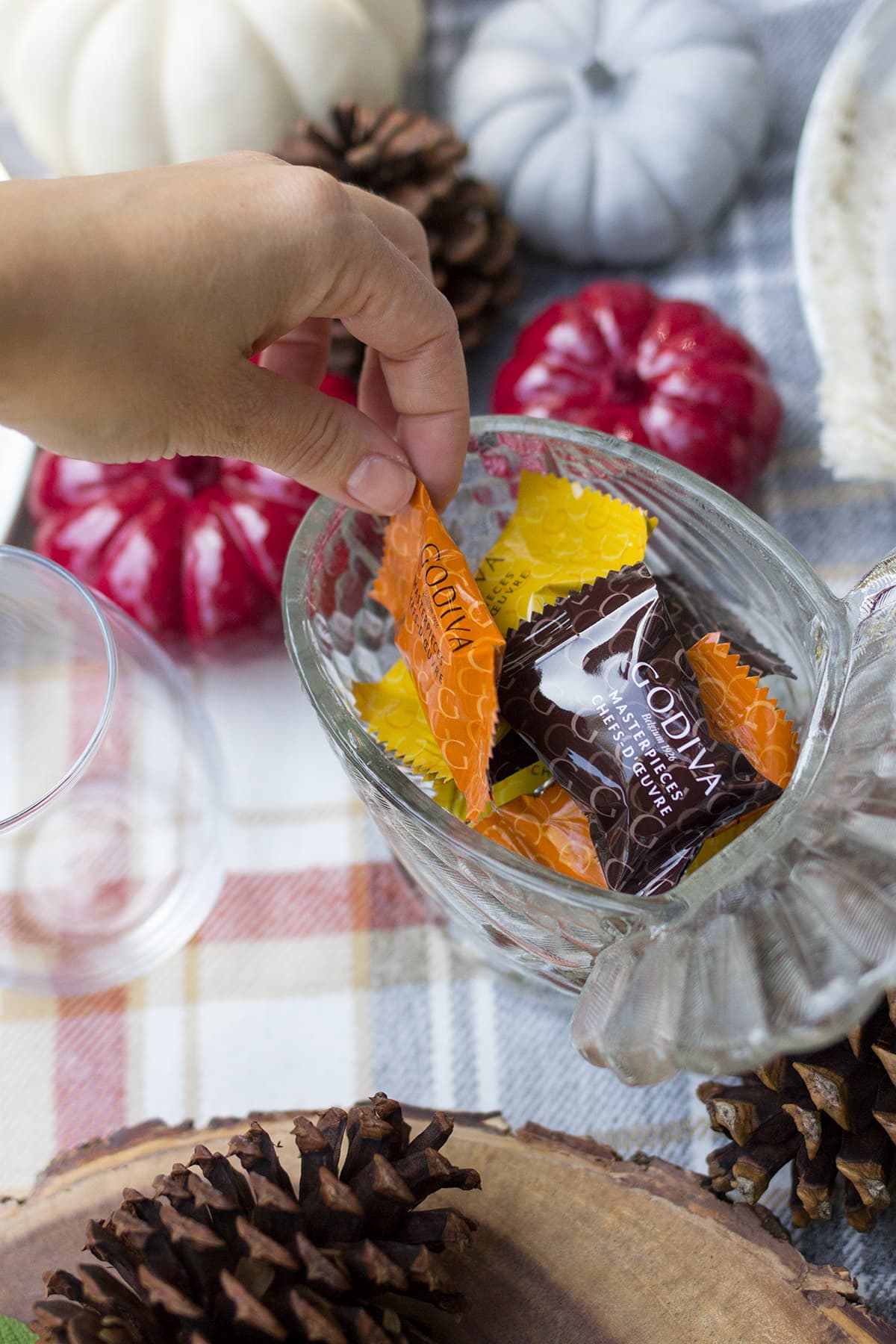 If you haven't spotted Godiva in your local store just yet, keep your eyes open! The Dark Chocolate Ganache Heart in the Godiva Masterpieces bag of chocolates is my favorite although the Milk Chocolate Caramel Lion, and Milk Chocolate Hazelnut Oyster are equally as delicious. I may have snuck quite a few from my Thanksgiving glass turkey.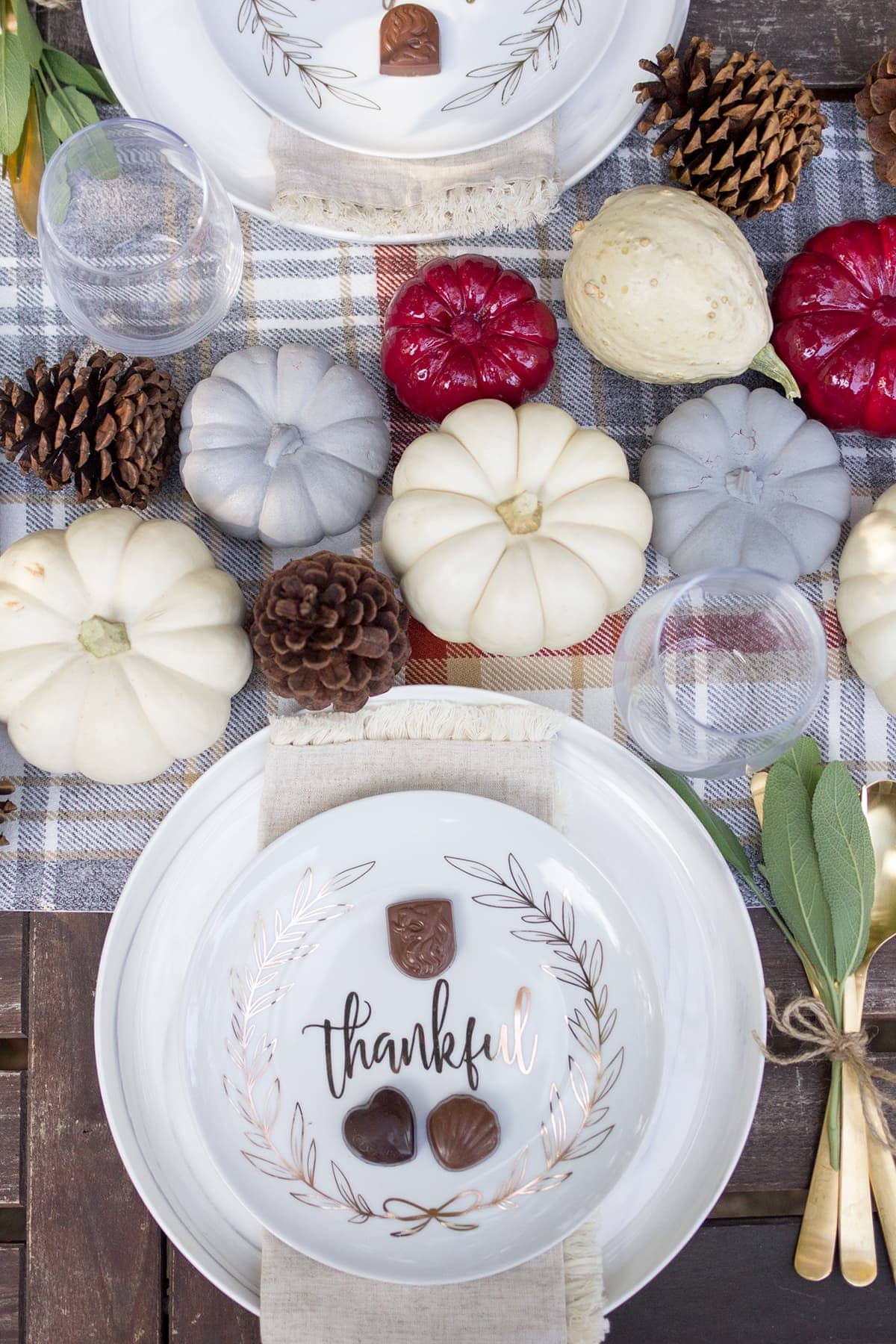 Disclosure: This post was sponsored by Godiva however all opinions are my own. Thank you for supporting the sponsors who make Freutcake possible!
Table Sources:
Table runner- Target
Napkins- Target
Stem less wine glasses- Target
Gold flatware- Anthropologie
Marble plates- Bed Bath & Beyond
Thankful plates- Bed Bath & Beyond
Glass turkey- vintage
Pinecones & mini pumpkins- grocery store
Spray paint- hardware store