White Sangria made with Sauvignon Blanc, apple brandy, fruit and spices, is the quintessential holiday drink.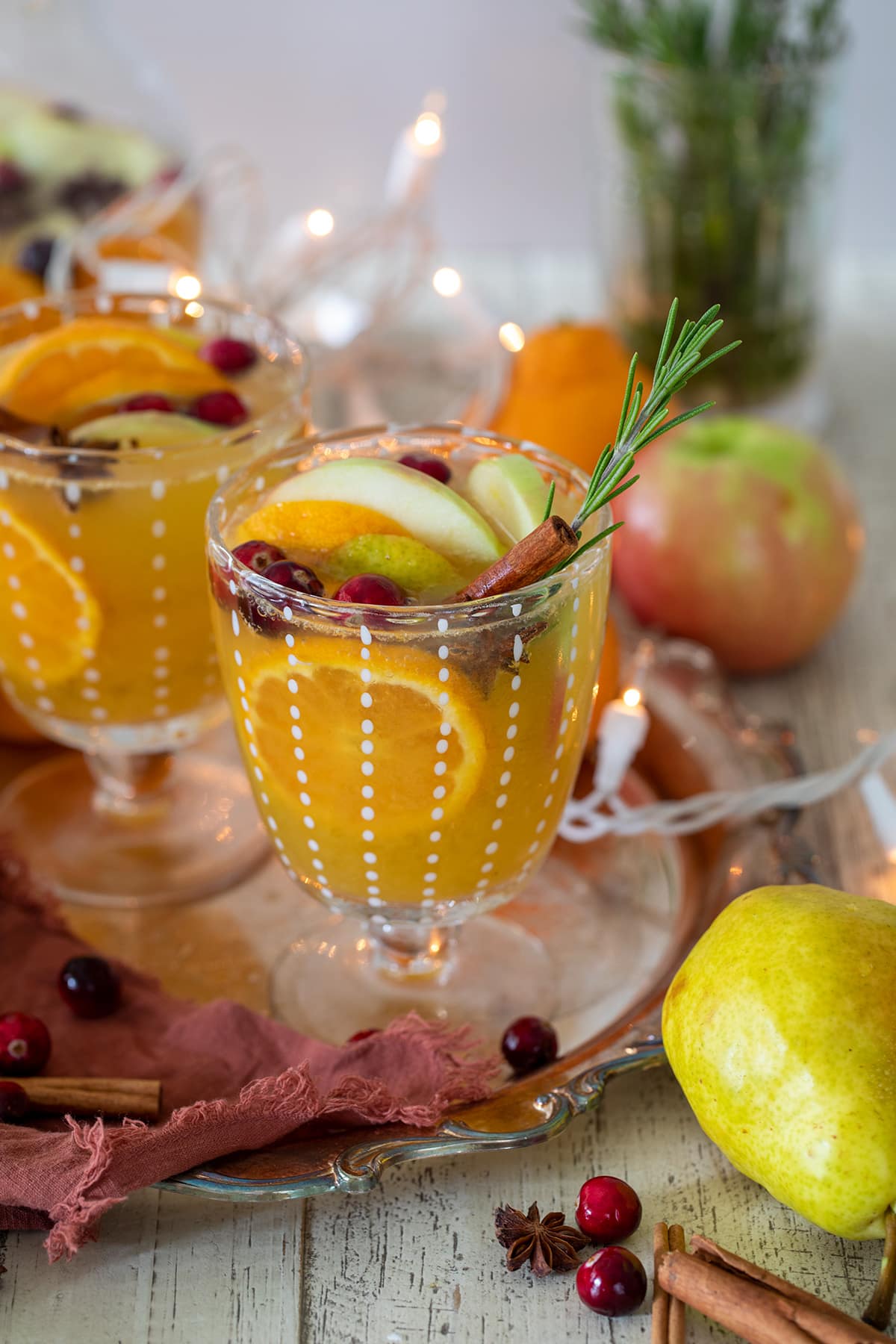 White Sangria Recipe
Who doesn't love a glass of sangria?! It's sweet and refreshing, easy to sip on and feels like a celebration in a glass. Thanksgiving dinner brings with it rich foods like mashed potatoes and roasted turkey that need a drink like White Wine Sangria to compliment them.
I make mine with Master of Mixes Agave Syrup because it gives a sweetness similar to the taste of honey but mixes into mixed drinks so effortlessly. Master of Mixes Agave Syrup is great for sweetening any cocktail from Margaritas to Mojitos and of course, a pitcher of Sangria.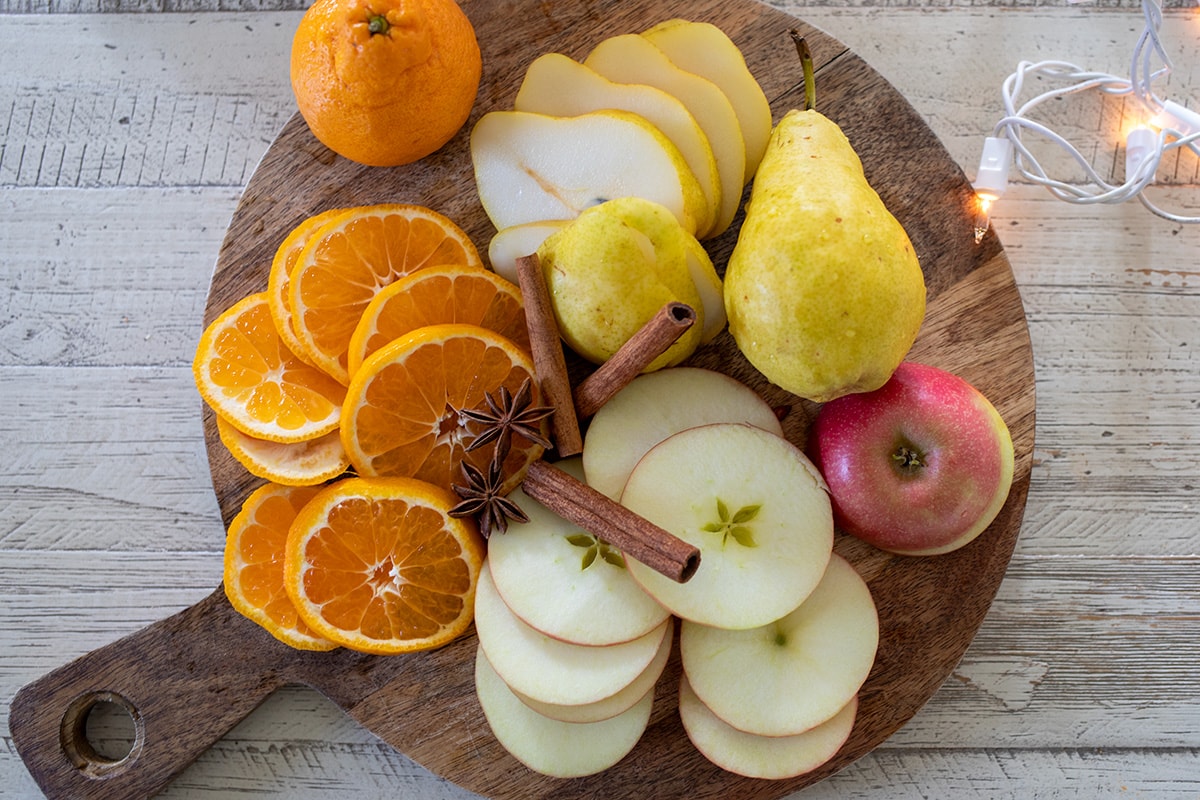 What is in Sangria?
Traditionally, Sangria has been made in Spain and across Europe for centuries and usually comprises of the same basic ingredients, customized to the family who makes it. Everyone has their own way of making this wine drink however almost all Sangria includes the following:
Wine- red or white depending on preference.
Juice - some sort of fruit juice, such as orange juice.
Sweeteners- simple syrup, agave nectar or even granulated sugar.
Fruit - sliced oranges, apples, stone fruit, or pears.
Liqueurs - usually brandy, or cognac but occasionally rum.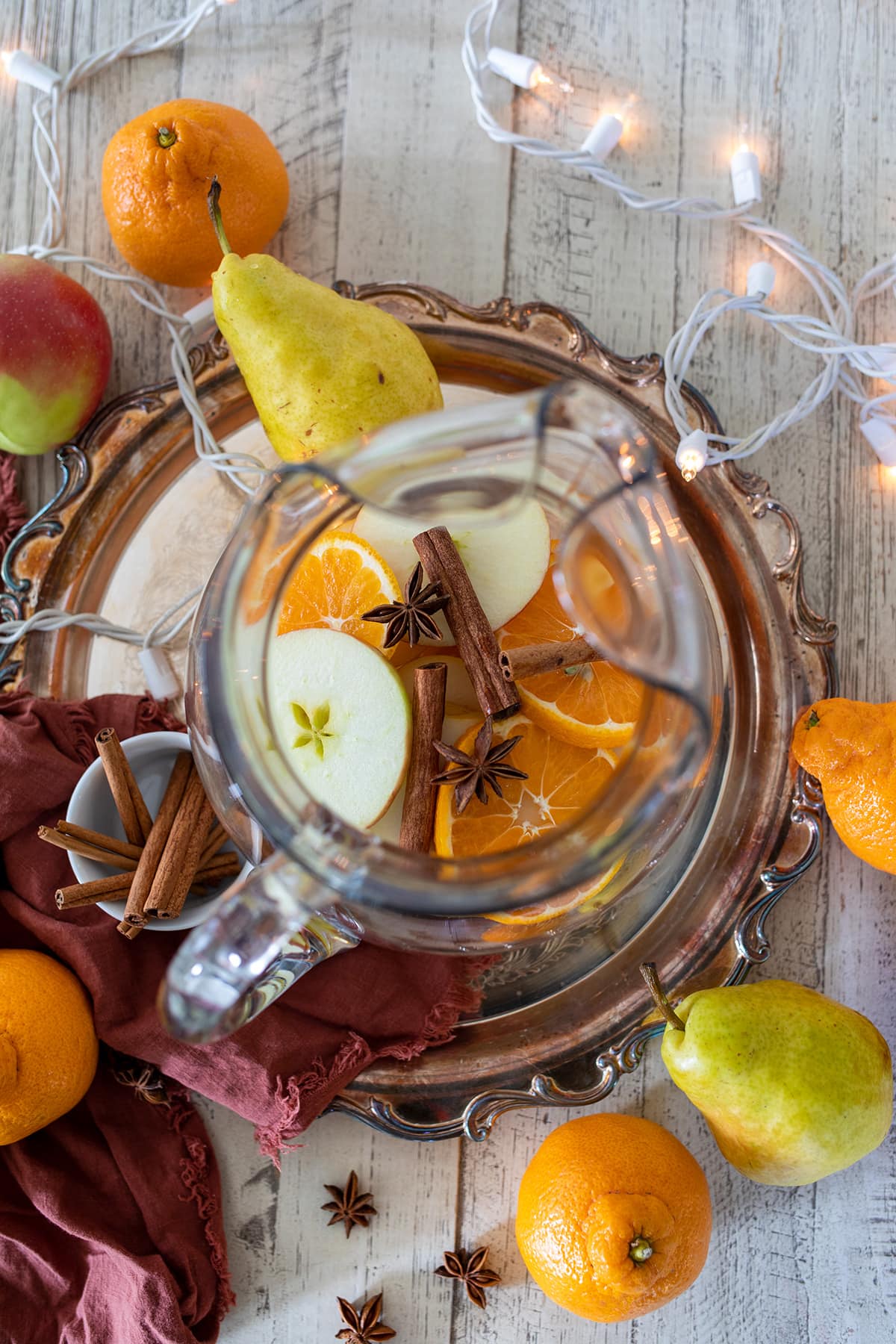 White Sangria Ingredients
Sauvignon Blanc - you can use any dry white wine you like for this recipe but I prefer Sauvignon Blanc for it's crisp and fruity flavor. I personally think this is the perfect light and refreshing sangria wine.
Orange Juice - I love the orange flavor in this sangria and recommend squeezing your own orange juice for this. It makes a huge difference!
Apple Brandy - Brandy gives Sangria it's signature flavor and apple brandy is my personal favorite to use.
Agave Syrup - Master of Mixes Agave syrup is my favorite for all mixed drinks. It has a delicious subtle, sweet flavor and mixes into cocktails effortlessly.
Pears - sliced or cubed, fresh pear is delicious in Sangria.
Apples - apples are traditional in Sangria and you can slice or dice them.
Cinnamon - cinnamon sticks impart a subtle spice to this drink. The longer it sits, the more it flavors the wine.
Star Anise - this adds a holiday flavor to the mix and looks pretty!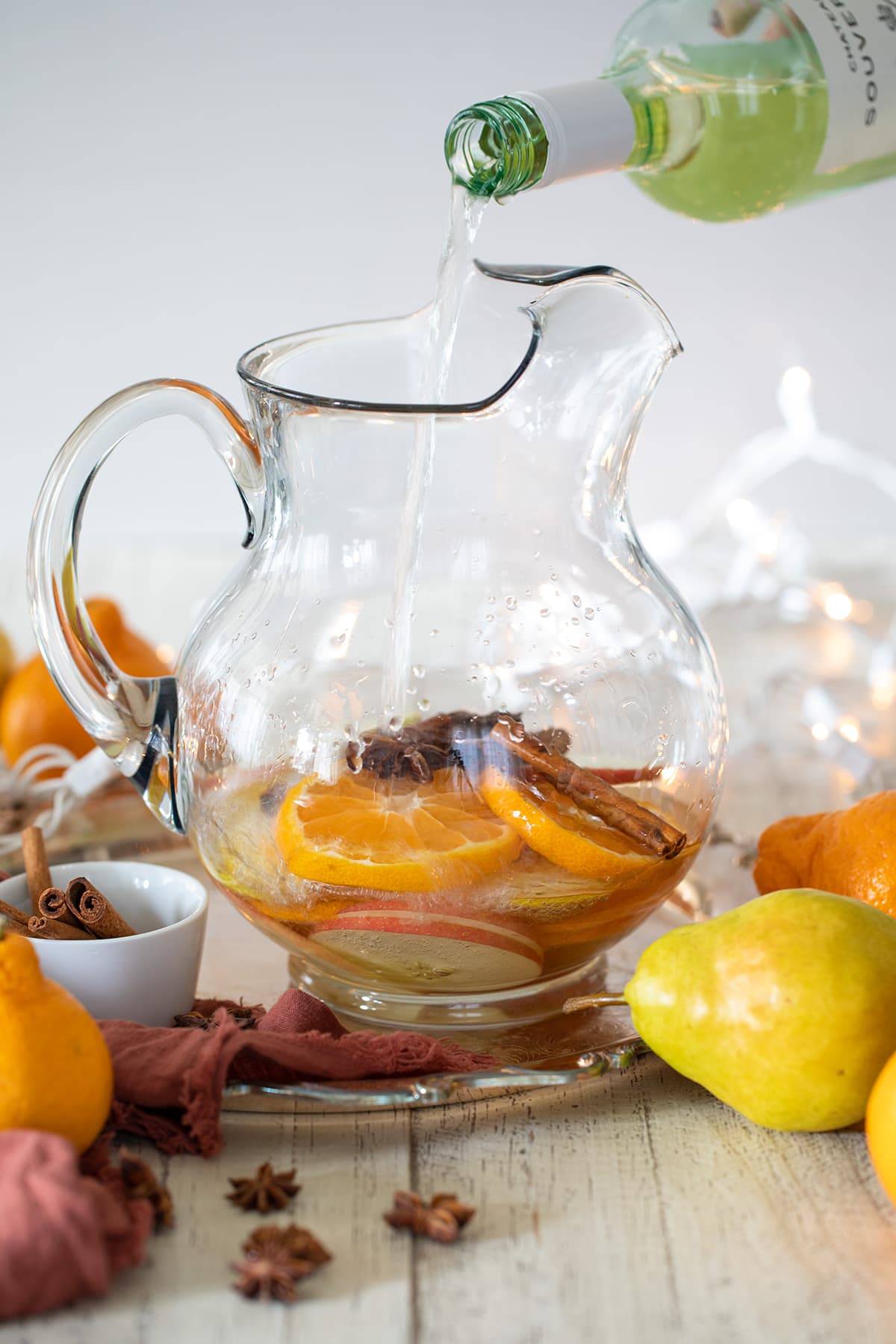 How to Make White Sangria
Fruit - start by prepping all of the fruit. Slice or dice pears and apples, slice oranges, and add all of them to a large pitcher with the spices.
Alcohol - Pour the wine and brandy over the fruit.
Sweetener & Juice - mix the orange juice and agave and add that to the pitcher.
Stir & Chill - give the whole mixture a good stir with a long wooden spoon and chill until ready to serve. The longer you chill, the more flavor the Sangria will have!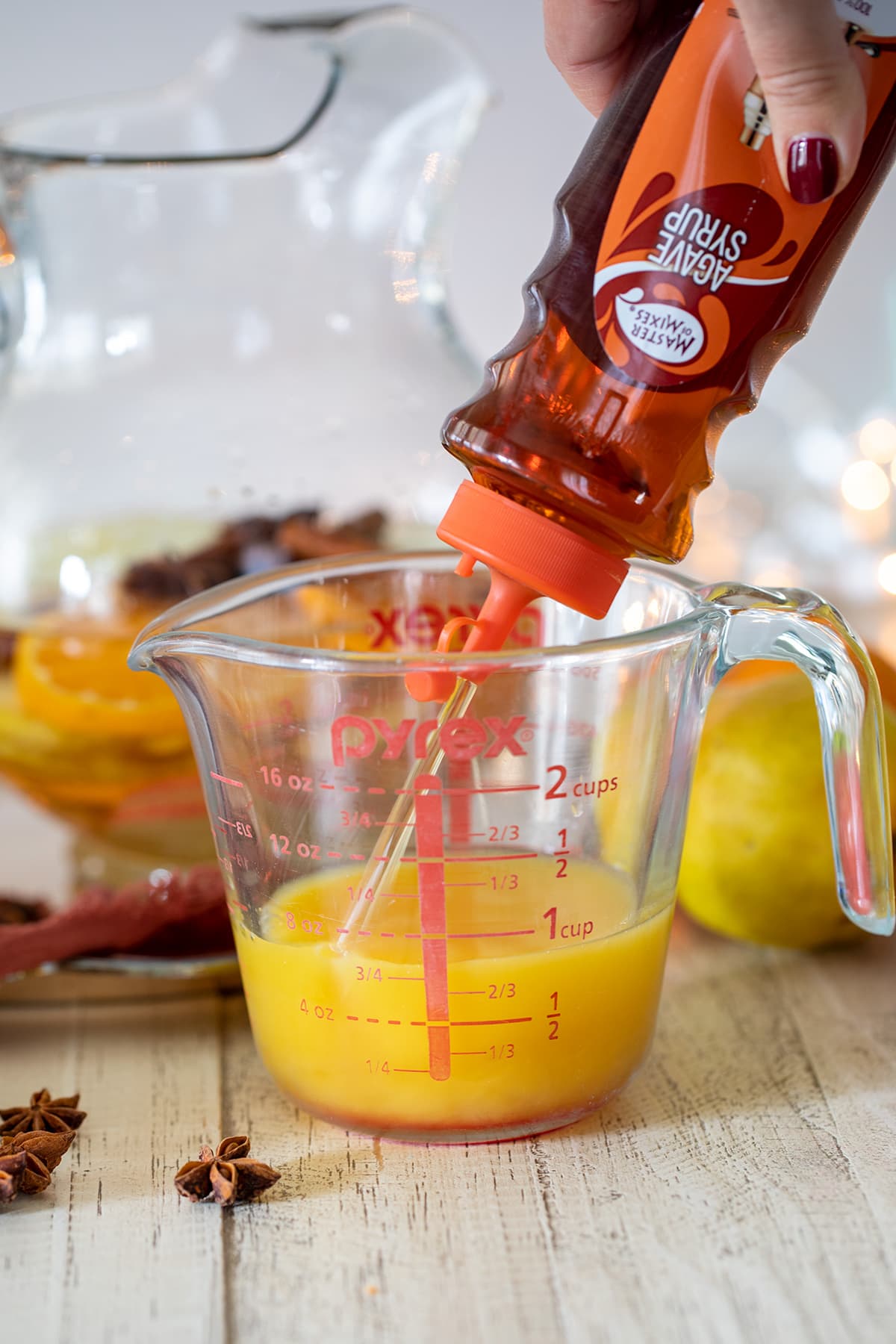 How to Sweeten Sangria
Sangria is traditionally sweetened with granulated sugar, however I prefer to use Master of Mixes Agave Syrup. Agave tastes similar to honey but more mild and adds a more complex flavor to mixed drinks than sugar. I love the way it melts right into mixed drinks and I keep it on hand with my cocktail making supplies.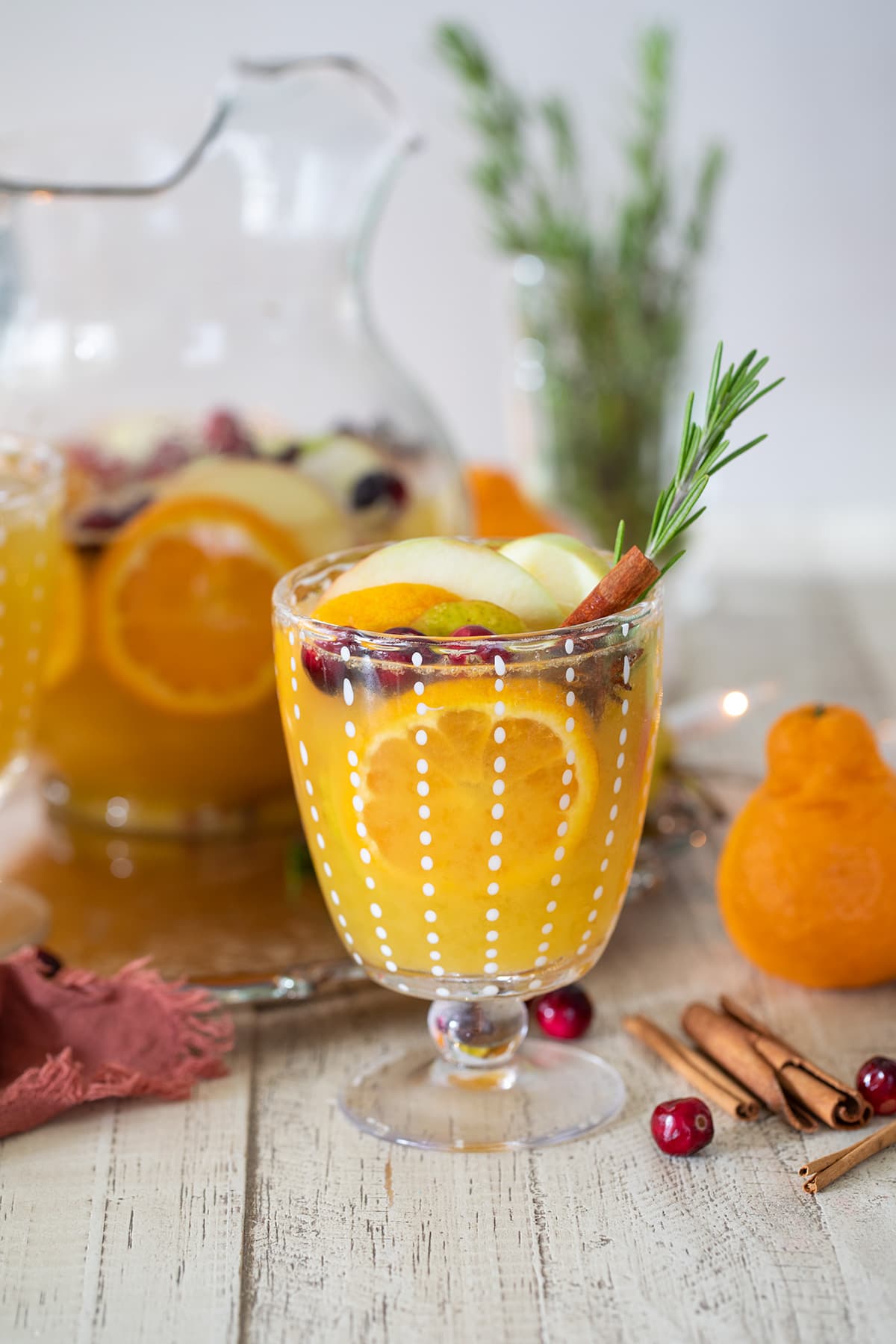 The Best Wine for Sangria
If we are talking about White Wine Sangria, the best wine to use is a crisp and fruity Sauvignon Blanc or a Pinot Grigio. If you are making this recipe into a Red Wine Sangria, a Grenache or Pinot Noir both work really well.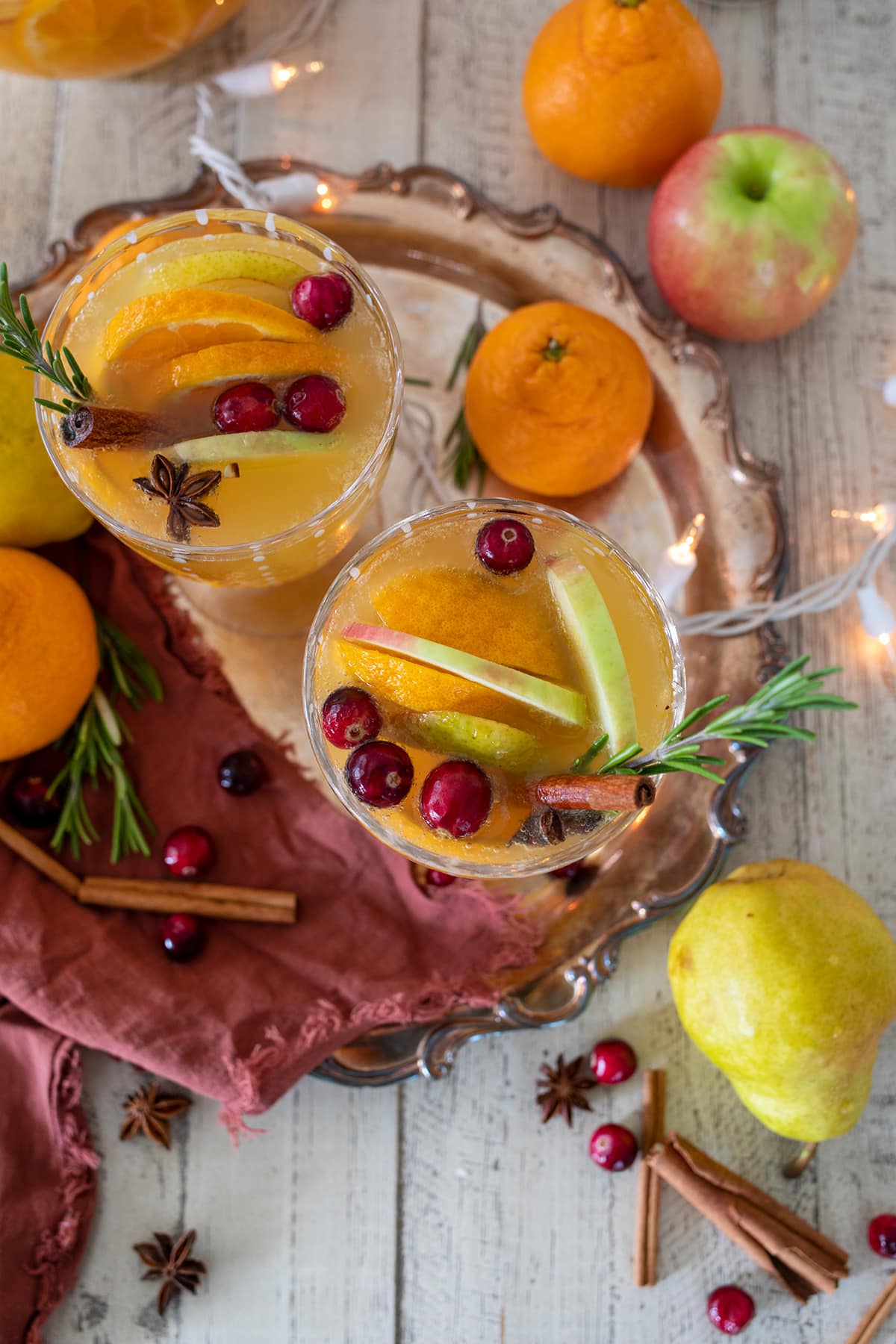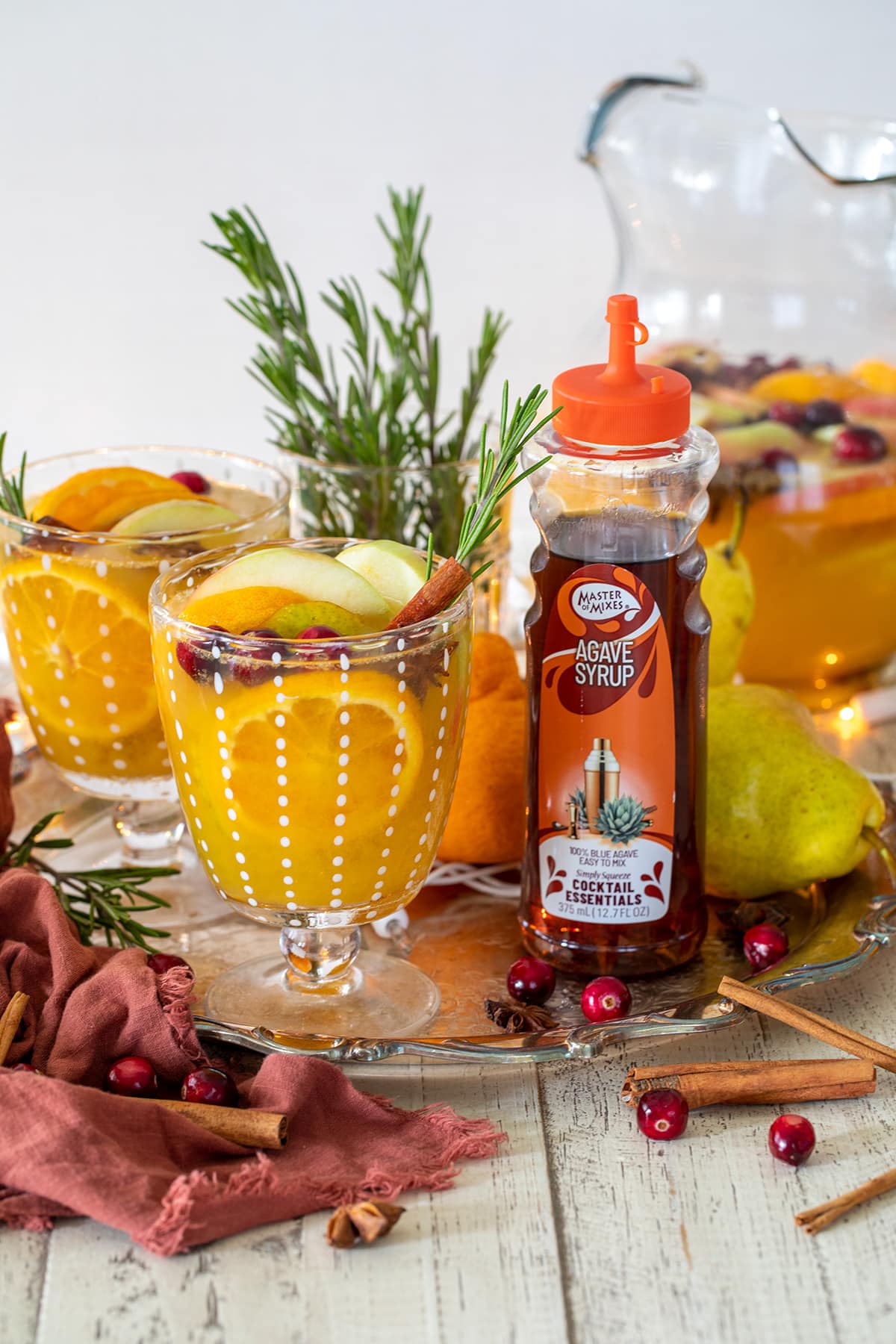 I hope you will try this Sangria this holiday season! It's perfect paired with my Cider Brined Turkey, Green Bean Casserole and Cranberry Orange Sauce.
Make a pitcher of Sangria and keep it in the fridge for sipping on while you cook Thanksgiving dinner. Or serve it with appetizers before the big meal like Crab Stuffed Mushrooms or Fig and Honey Baked Brie and Pear and Proscuitto Puff Pastry!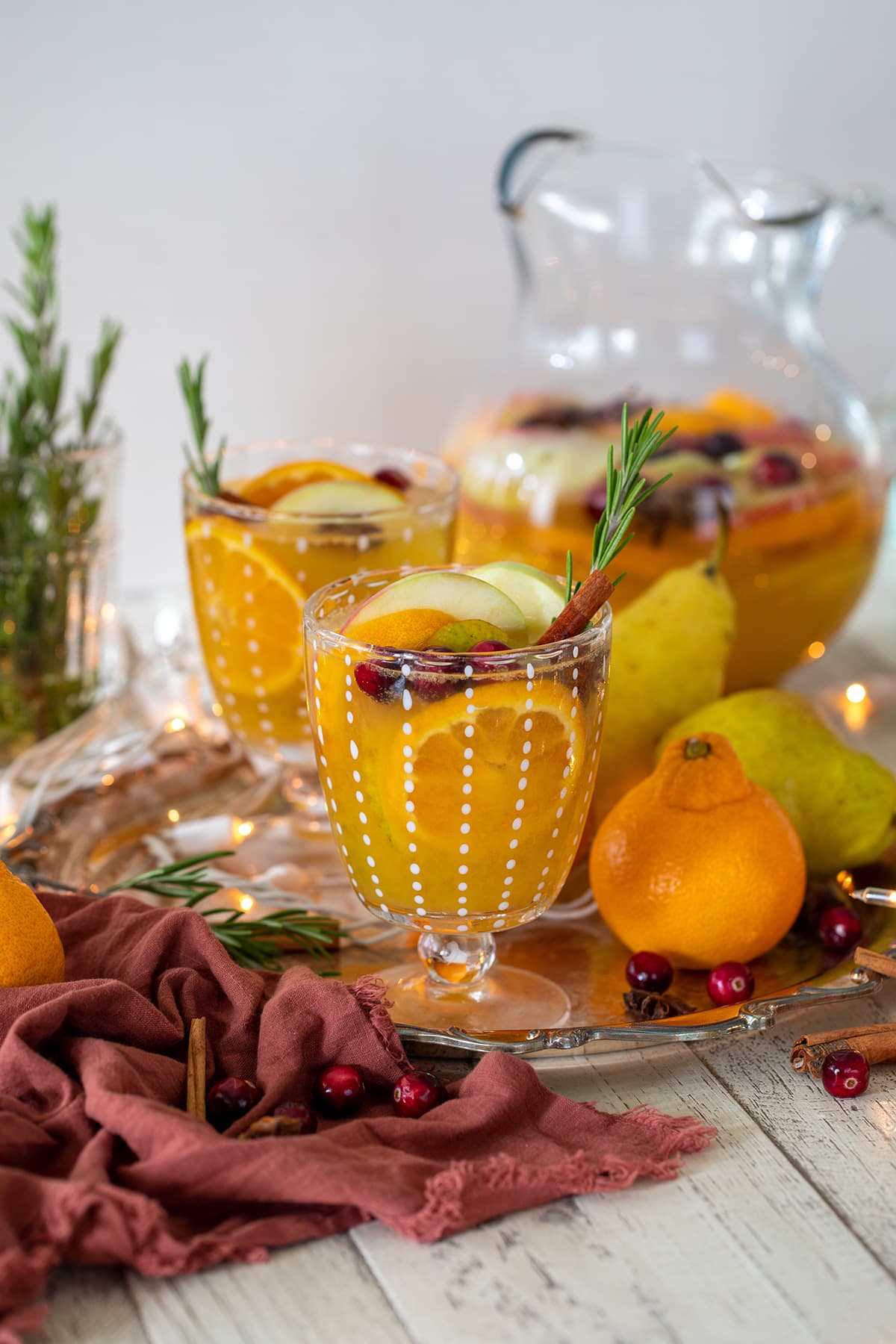 More Thanksgiving & Holiday Cocktails to Try:
Disclosure: This post is sponsored by Master of Mixes, a brand of products I love to use for my cocktails.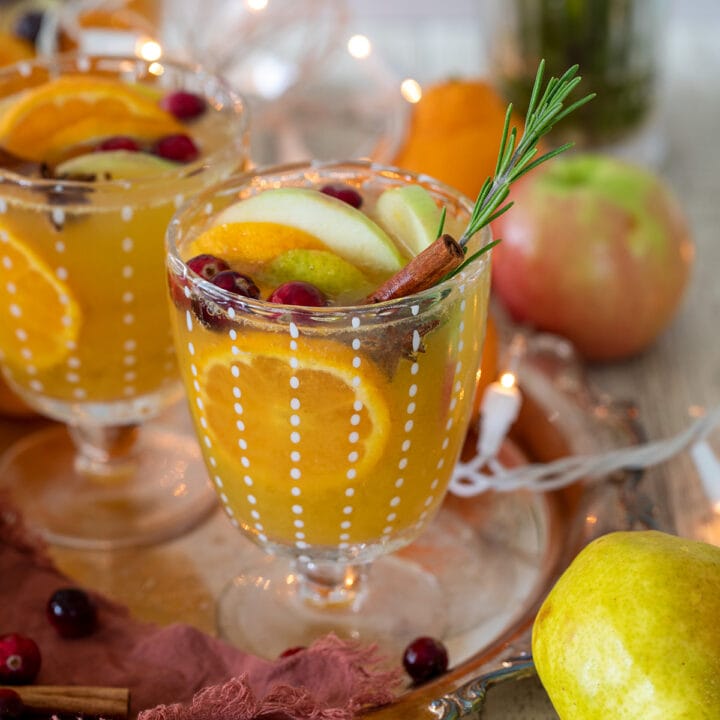 White Wine Sangria
Total Time:
1 hour
15 minutes
White Sangria made with Sauvignon Blanc, apple brandy, fruit and spices, is the quintessential holiday drink and perfect for Thanksgiving.
Ingredients
1 (750 ml) bottle Sauvignon Blanc, or a dry white wine
½ cup apple brandy
¾ cup orange juice
¼ cup Master of Mixes Agave Syrup
1 pear, sliced
2 honey crisp or pink lady apples, sliced
1 clementine or orange, sliced
3 cinnamon sticks
2 star anise
Garnish
fresh cranberries
rosemary sprigs
cinnamon sticks
Instructions
In a large pitcher, add all of the sliced fruit, cinnamon sticks and star anise.
Pour in wine and brandy.
Mix together orange juice and agave and add to the pitcher.
Stir with a wooden spoon and chill until ready to serve. (see notes)
Serve with slices of fruit, a sprig of rosemary, fresh cranberries and a cinnamon stick for garnish.
Notes
The spices and fruit flavor the sangria the longer it sits. I recommend chilling for at least 1 hour before serving however longer is even better if you have more time as this sangria only becomes more delicious.
Nutrition Information:
Yield:

6
Serving Size:

1
Amount Per Serving:
Calories:

282
Total Fat:

1g
Saturated Fat:

0g
Trans Fat:

0g
Unsaturated Fat:

0g
Cholesterol:

0mg
Sodium:

5mg
Carbohydrates:

58g
Fiber:

5g
Sugar:

45g
Protein:

1g