Sparklers always remind me of summer vacations to West Virginia to visit my Grandma. Those humid, sticky summer nights of catching lightning bugs on my Uncle's farm, toasting marshmallows on dangerously large bonfires, and running around like a bunch of wild animals with my cousins and a fist-full of sparklers fully blazing. There was nothing like it...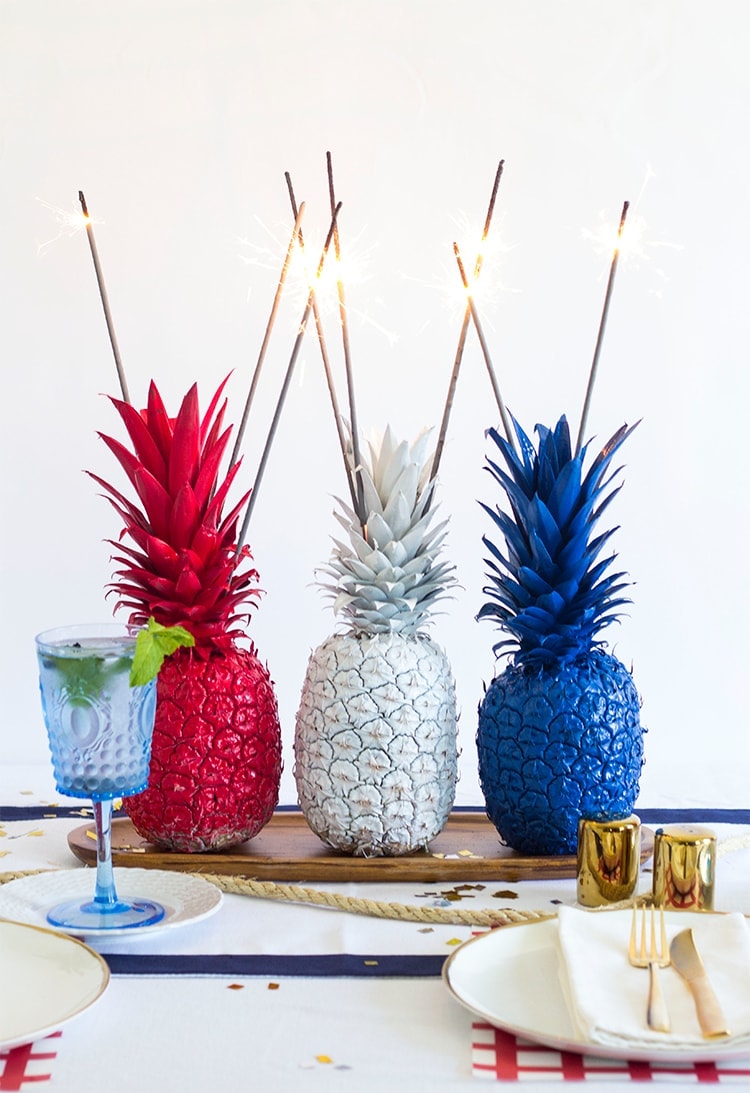 Of course sparklers also bring back memories of the 4th of July! The 4th has always been a special holiday for me because I have so many great memories. It's synonymous with summer, the time spent with family, barbeques, our local parade and of course those crazy sparklers! Can't you smell them now?
So, let's celebrate the sparkler in all of it's crazy glory! Here's a simple way to turn pineapples, sparklers and a couple cans of paint into wildly fun and very festive 4th of July centerpieces...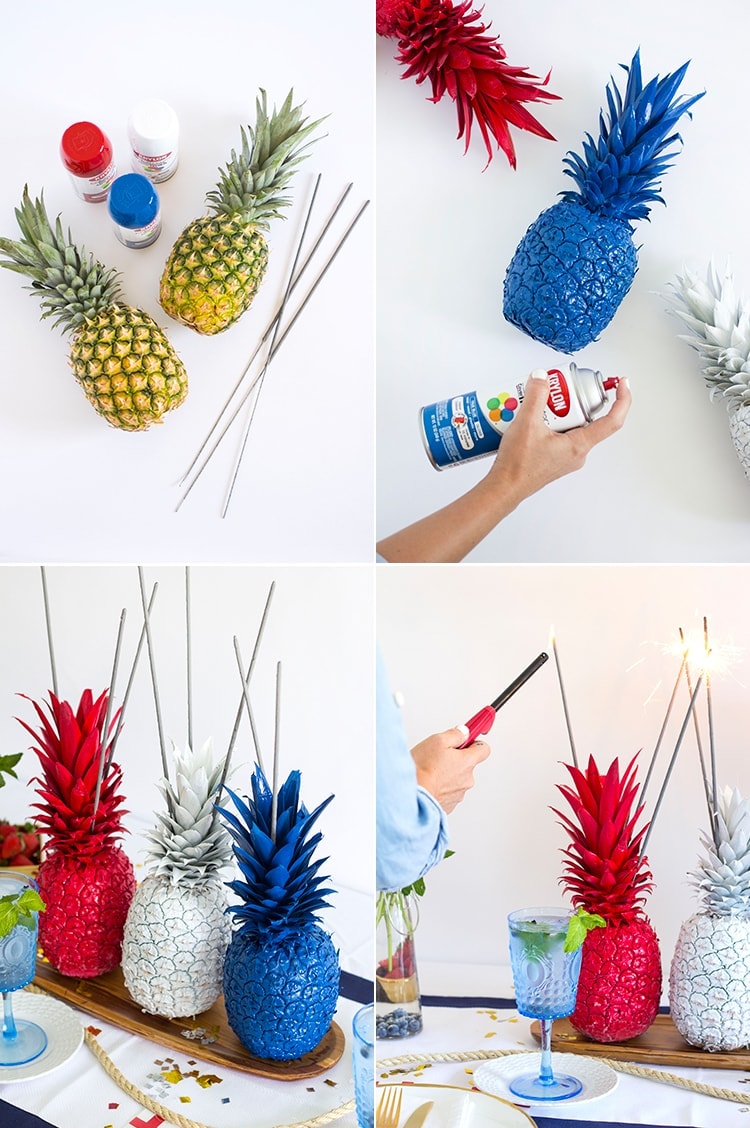 Supplies:
pineapples
red, white & blue spray paint *we recommend paint & primer in one for better coverage
sparklers
note: use standard (short, hand-held) sparklers for this project.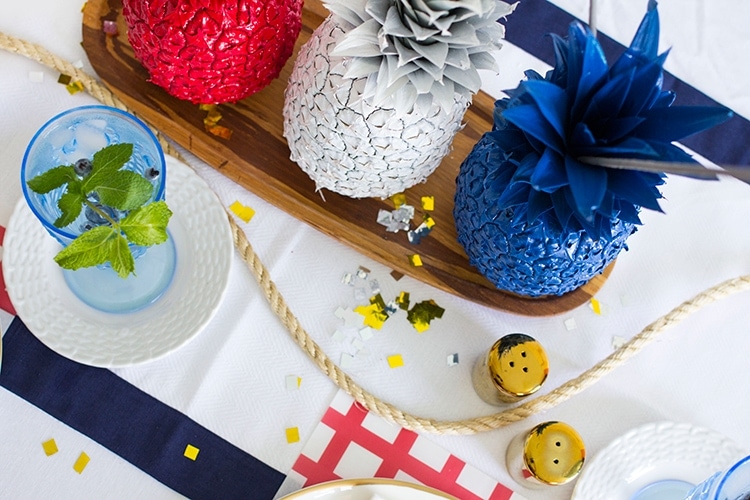 Steps:
1. Spray paint pineapples using red, white and blue paint & primer in one. Allow to dry completely before continuing.
2. Insert sparklers into pineapples tops. Stick the "handle" of the sparkler down into the soft fruit leaving space between the fronds of the pineapple and the "sparkler" portion of the stick. You may have to wiggle them a bit to stick them into the fruit.
3. Touch up any chipped paint with a paintbrush as needed but do not spray paint pineapple once sparklers are inserted.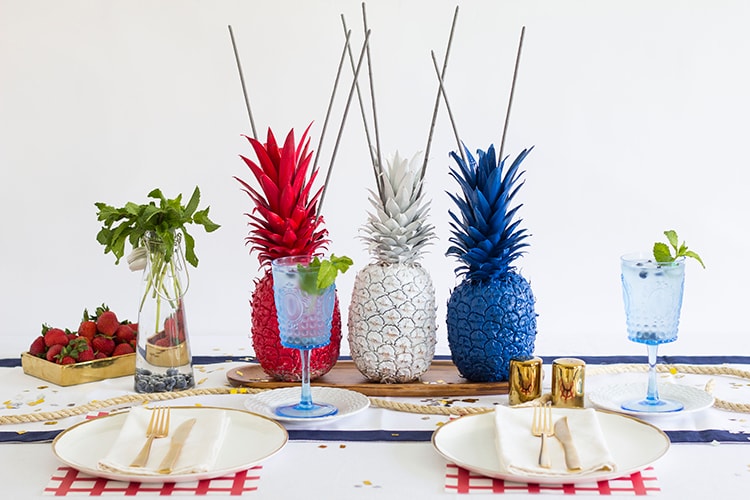 4. Arrange as your tabletop centerpiece.
5. Just at dusk, have a couple of guests all help light the sparklers using a long lighters then step back and enjoy!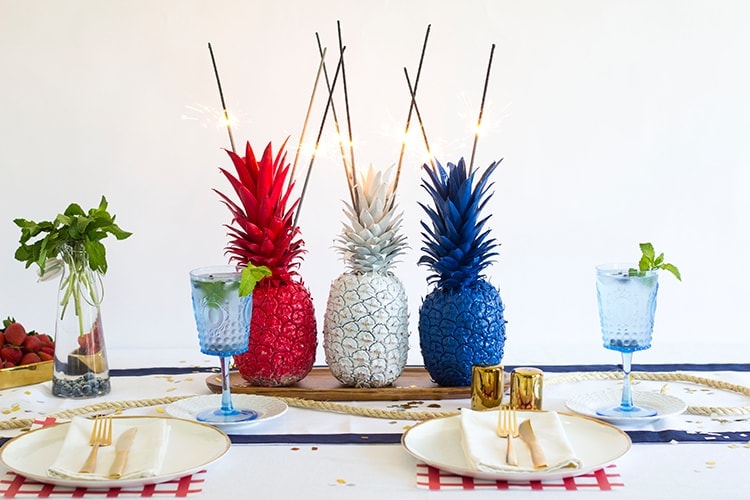 Oh, and don't forget to pass out extra sparklers to all of your guests big and little. You're never too old to enjoy those wild fireworks!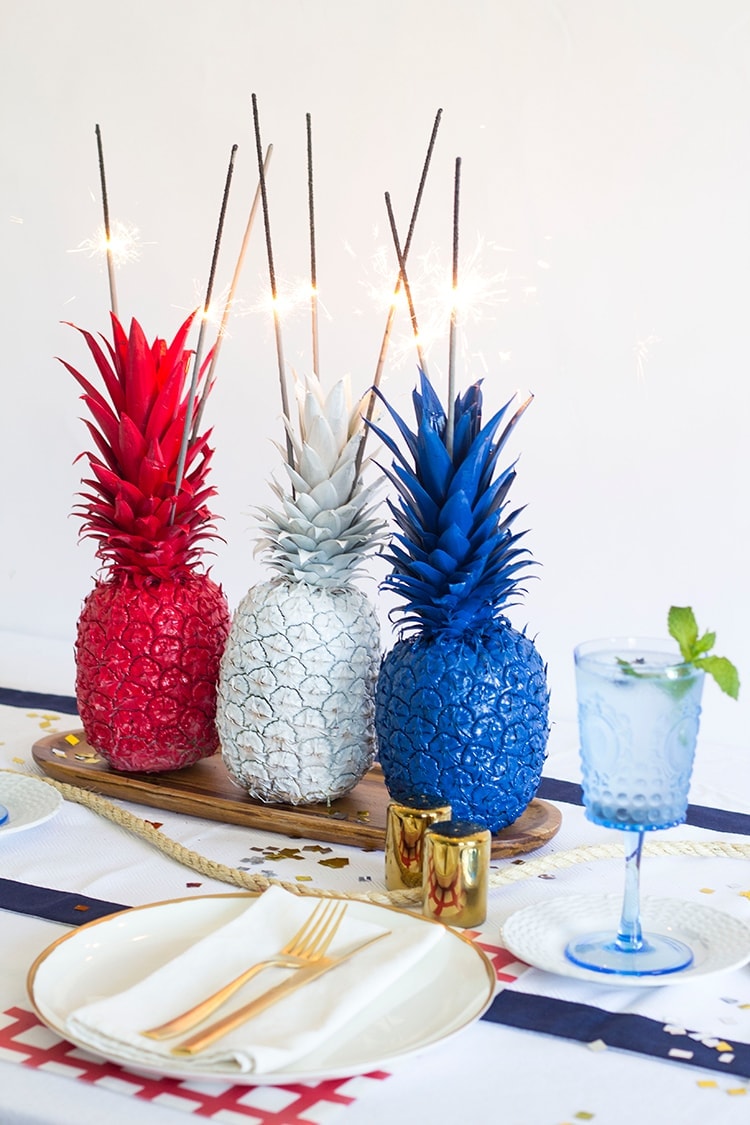 Craft & photos by Christina Streit & Leah Bergman