It's time to channel your inner hippie! Well at least that's what I did when I broke out the fabric dye and rubber bands to make these Tie-Dye Firework Napkins.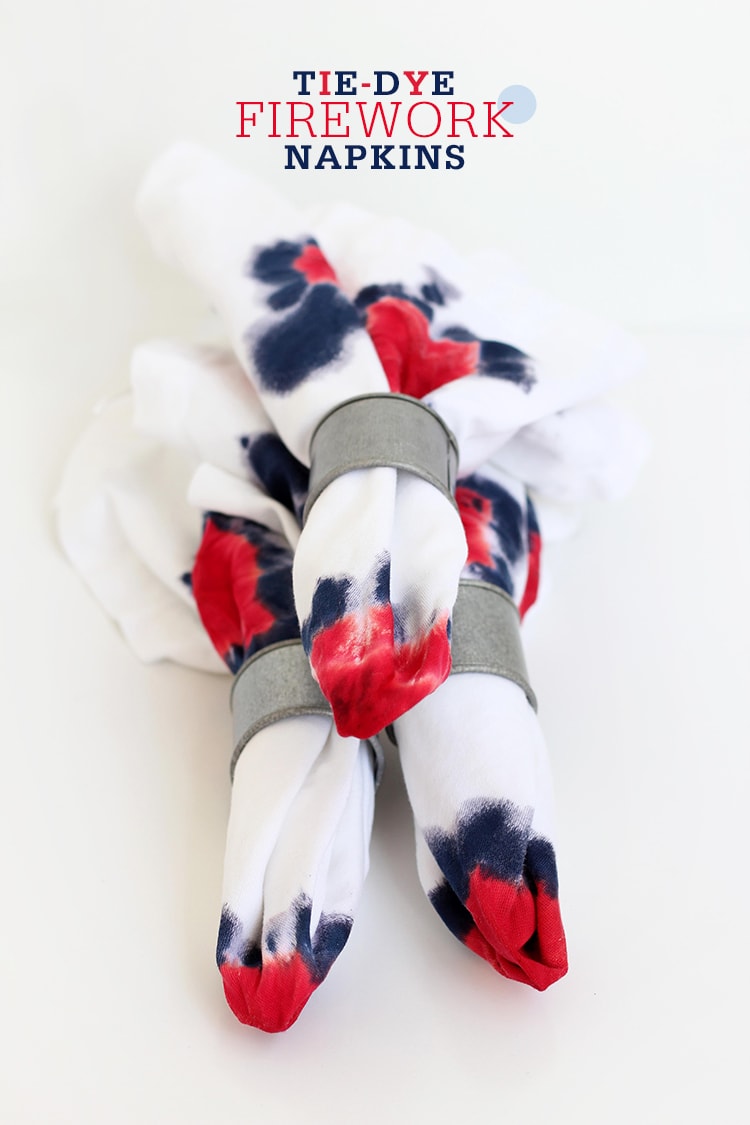 When I think of the 4th of July, one visual always comes to mind, big bright and beautiful fireworks. What works better to replicate their wild explosions of color than tie-dye? Let red and blue fabric dye bleed into cotton napkins and create wild patterns. You can get as crazy as you like with this project! Whether you are hosting a 4th of July barbeque, beach party, or backyard celebration, these wild firework napkins will definitely bring some color and patriotic flare to your table.
Here's what you need:
white cotton napkins, washed and dried
red fabric dye
blue fabric dye
rubber bands
squeeze bottles
plastic drop cloth
rubber gloves
Note: Look for tie-dye kits to make this project much easier! I found a small tie-dye kit with red, blue and yellow dye at Joanne Fabrics that came with squeeze bottles and rubber bands. I have also seen similar kits at craft stores!

Directions:
1. Start by washing and drying white cotton napkins. Do not use fabric softener or dryer sheets. This step is essential to ensure that the dye is absorbed into fabric properly.
2. Prepare a work area by covering it with a plastic drop cloth to protect your surface from staining.
3. Prepare both red and blue fabric dye according to packaging in small squeeze bottles.
4. Starting at the center of the napkin, pinch and twist small pieces of the napkin and wrap with a rubber band. Repeat as many times as you would like across the napkin. Each twist will create one "firework."
5. Wearing gloves, squeeze a small amount of red dye onto the center of each twist.
6. Squeeze out a ring of blue die around the base of each red twist. This does not have to be perfect! Don't worry if it's abstract...the wilder the better.
7. Allow die to dry completely before removing rubber bands. Wait 6-7 hours before machine washing in cold water or according to fabric dye directions.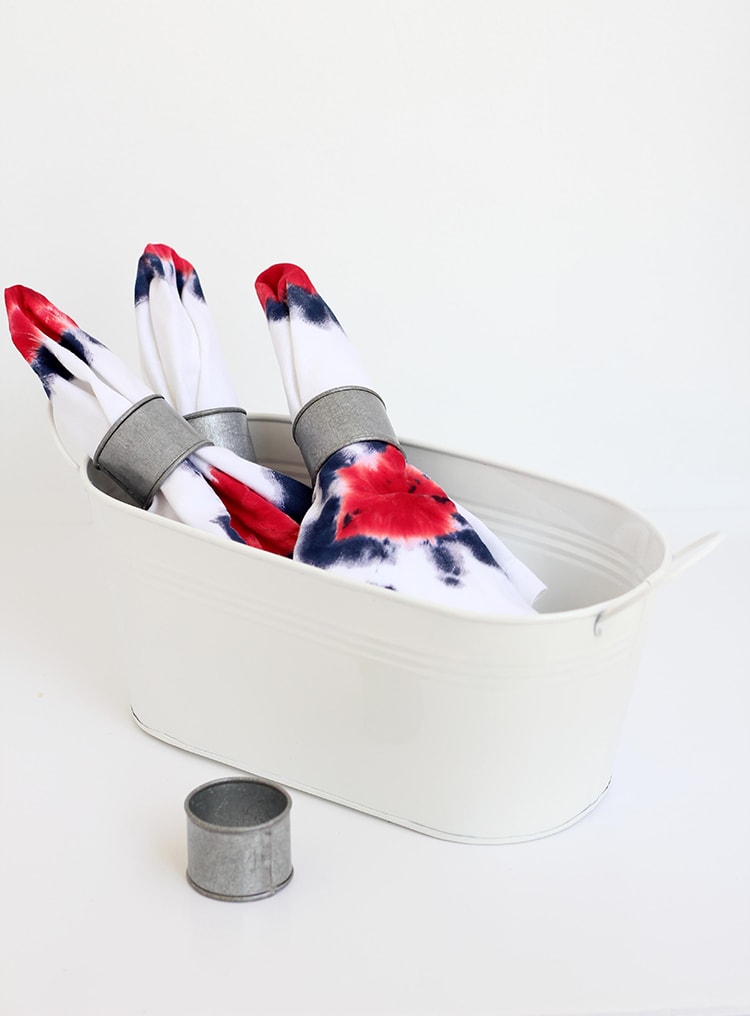 photos by Leah Bergman