I make homemade body scrubs for myself all the time, but receiving one as a gift is a treat! Recently, I was given a jar of Geranium body scrub made with pink Himalayan sea salt and coconut oil from my friend Holly.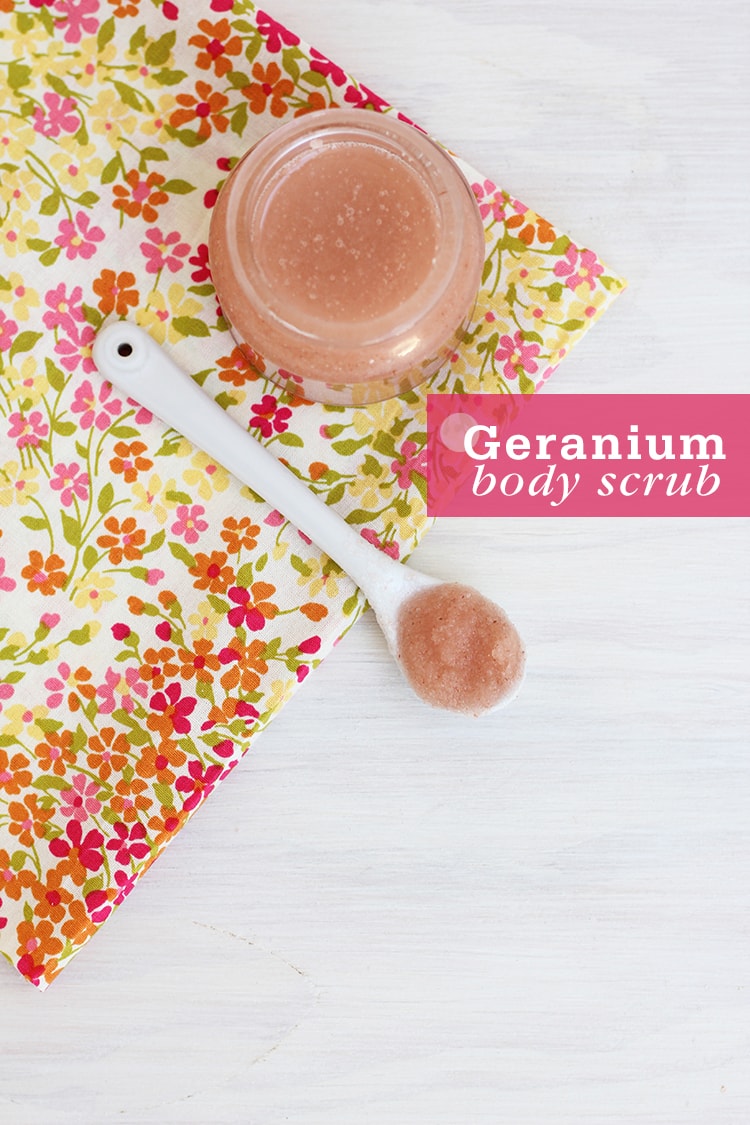 That same night I jumped in the shower and uncapped my pretty pink gift. The smell of sweet, floral geranium filled my steamy bathroom. The scent was faintly reminiscent of rose with a bit of lychee and something entirely more earthy. I couldn't get enough of the soft pink, super moisturizing, scrub. The day I scraped the last bits of scrub from the bottom of the jar, I called Holly for the recipe.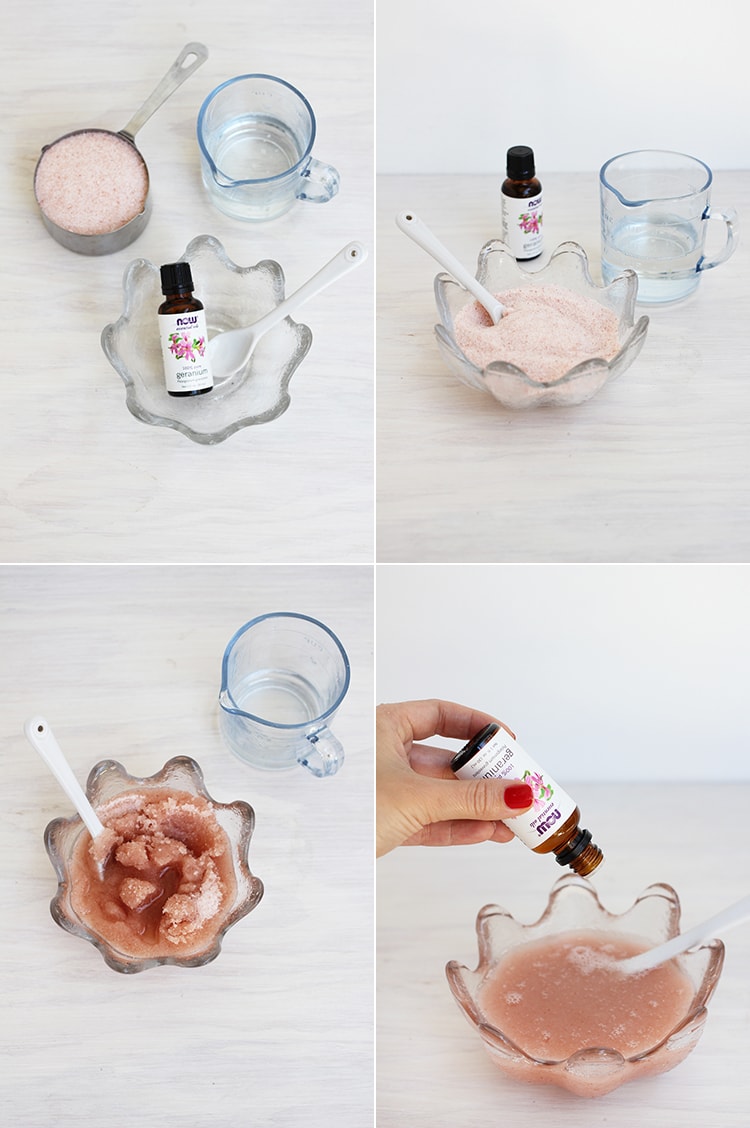 After doing some research, I found it interesting that my nightly geranium scrub was beneficial in promoting emotional stability, alleviating pain, enhancing mood, and reducing inflammation. As Holly says, it's a very grounding scent. Geranium essential oil is also said to help with depression, anxiety and insomnia. No wonder this scrub quickly became my favorite night time ritual! Going to bed with the faint scent of geranium still lingering on my skin and the soft moisture of organic coconut oil is just about as relaxing as it gets. I hope you will give it a try!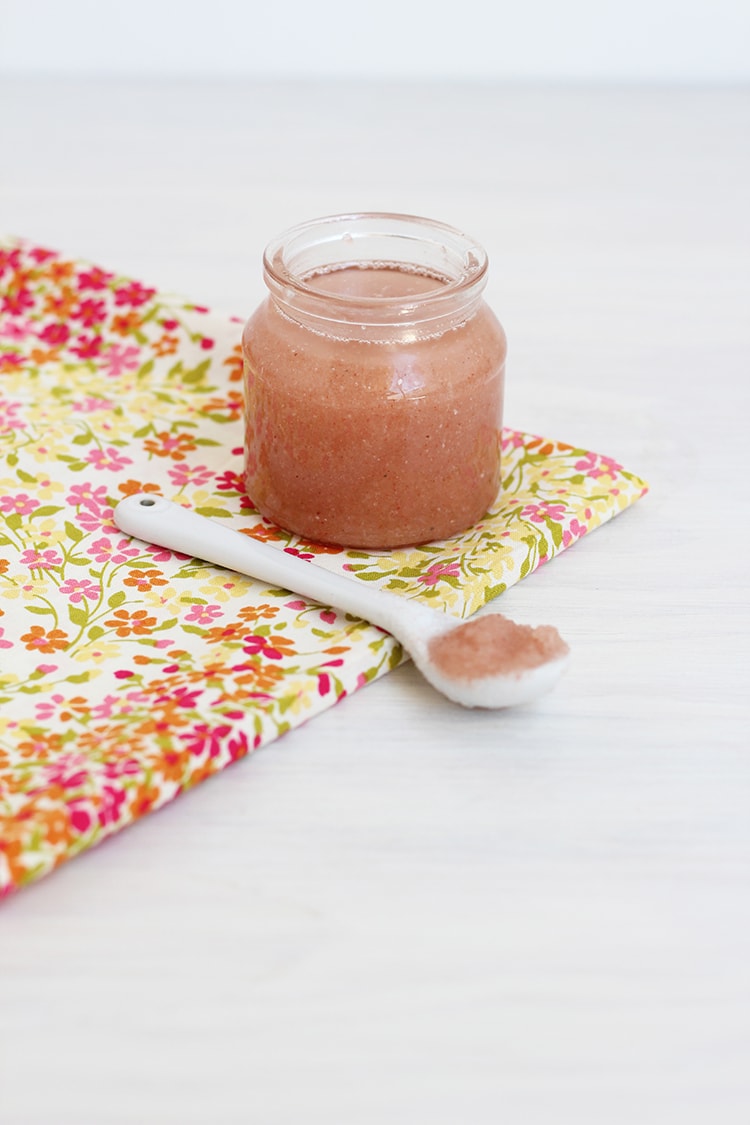 photos by Leah Bergman
Geranium Body Scrub- recipe by Holly Cory
1 cup Pink Himalayan Salt (Extra-Fine Grain)
½ cup Organic Coconut Oil
10-20 drops Geranium Essential Oil
small jar for storage
Directions:
1. In a bowl combine sea salt and coconut oil, mix to combine.
2. Add in 10-20 drops Geranium Essential Oil, stir to incorporate.
3. Spoon into a small jar with a tight fitting lid.
*Use in a warm shower or bath, breath deeply, relax and enjoy! Your skin will feel moisturized and renewed with a lovely lingering geranium scent. Thank you Holly for the recipe!