I've posted dozens of homemade scrub recipes here on the blog over the years but this Lavender Coconut Body Scrub is always my go-to favorite. It's so simple to make, just three ingredients, and it works wonders on dry skin. Plus you probably have the two main ingredients in your pantry already!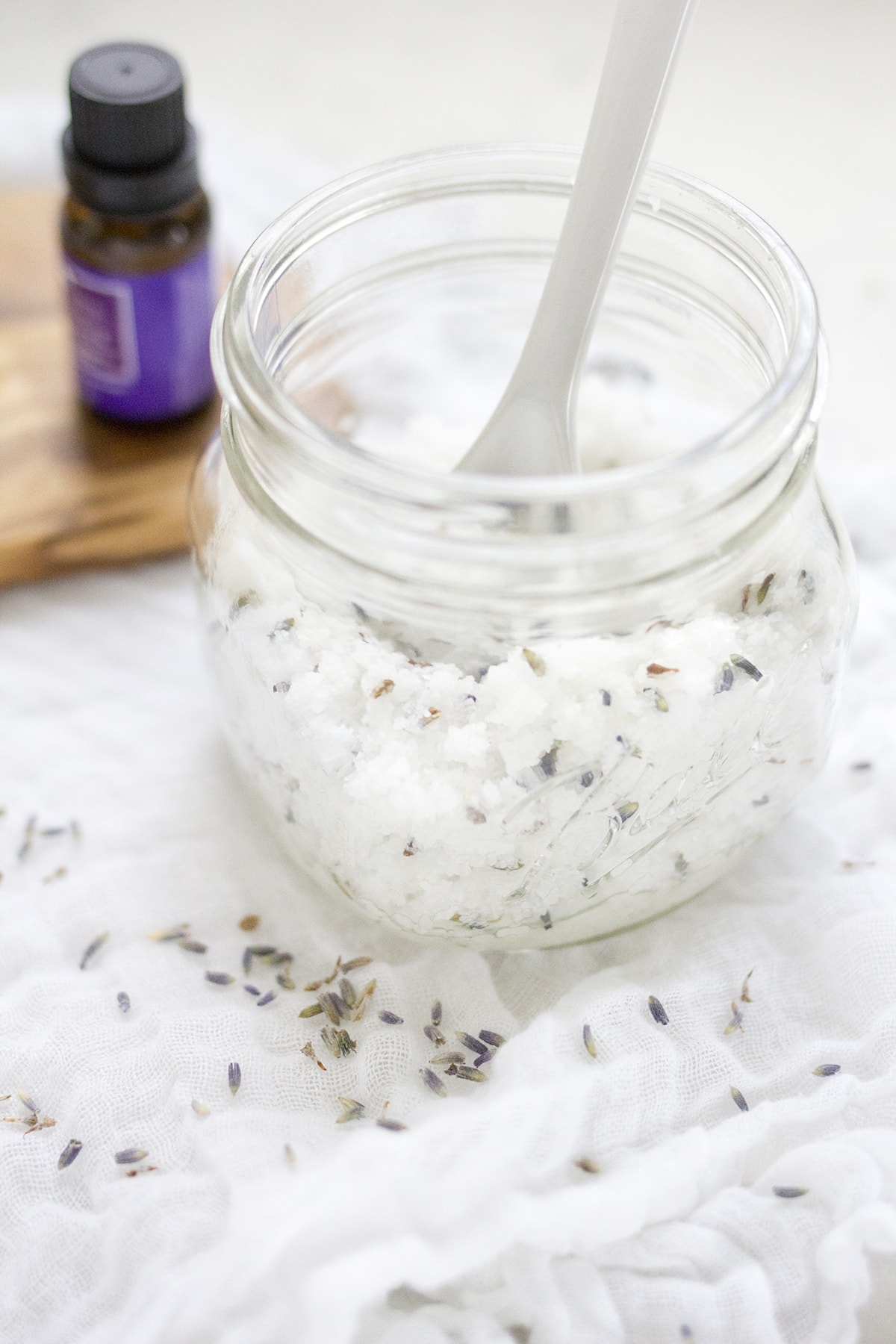 How to Make a Salt Scrub at Home
First, dig out your box of kosher sea salt and a jar of coconut oil. These are two staples I use pretty regularly in my kitchen so I always have them. Kosher salt is a great exfoliator but can be a bit abrasive for sensitive skin. You can also experiment by using granulated sugar or even sugar in the raw for a softer scrub. You might also like this Green Tea Sugar Scrub or Geranium Pink Sea Salt Scrub!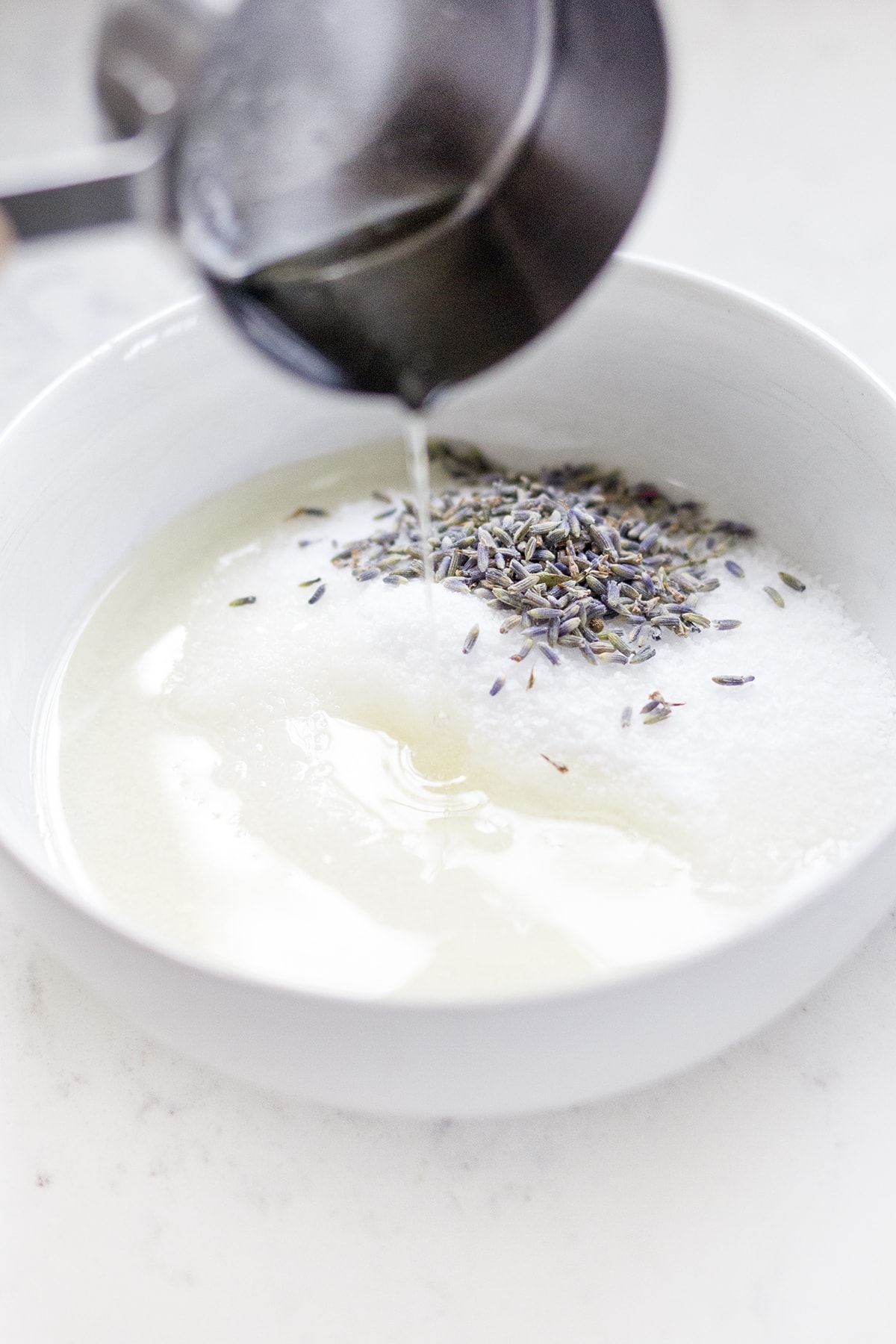 Coconut Oil Body Scrub
As for the coconut oil, I always buy organic un-refined to use in my cooking so that's what I use on my skin as well! Honestly, organic (un-refined) coconut oil is so good that I've even used it as a moisturizer after washing my face.
Plus you can't beat the scent. If your oil is solid, simply place the jar in a bowl of warm water for a few minutes to help it melt before measuring. Alternately, you can find fractionated coconut oil at most health food stores that doesn't solidify.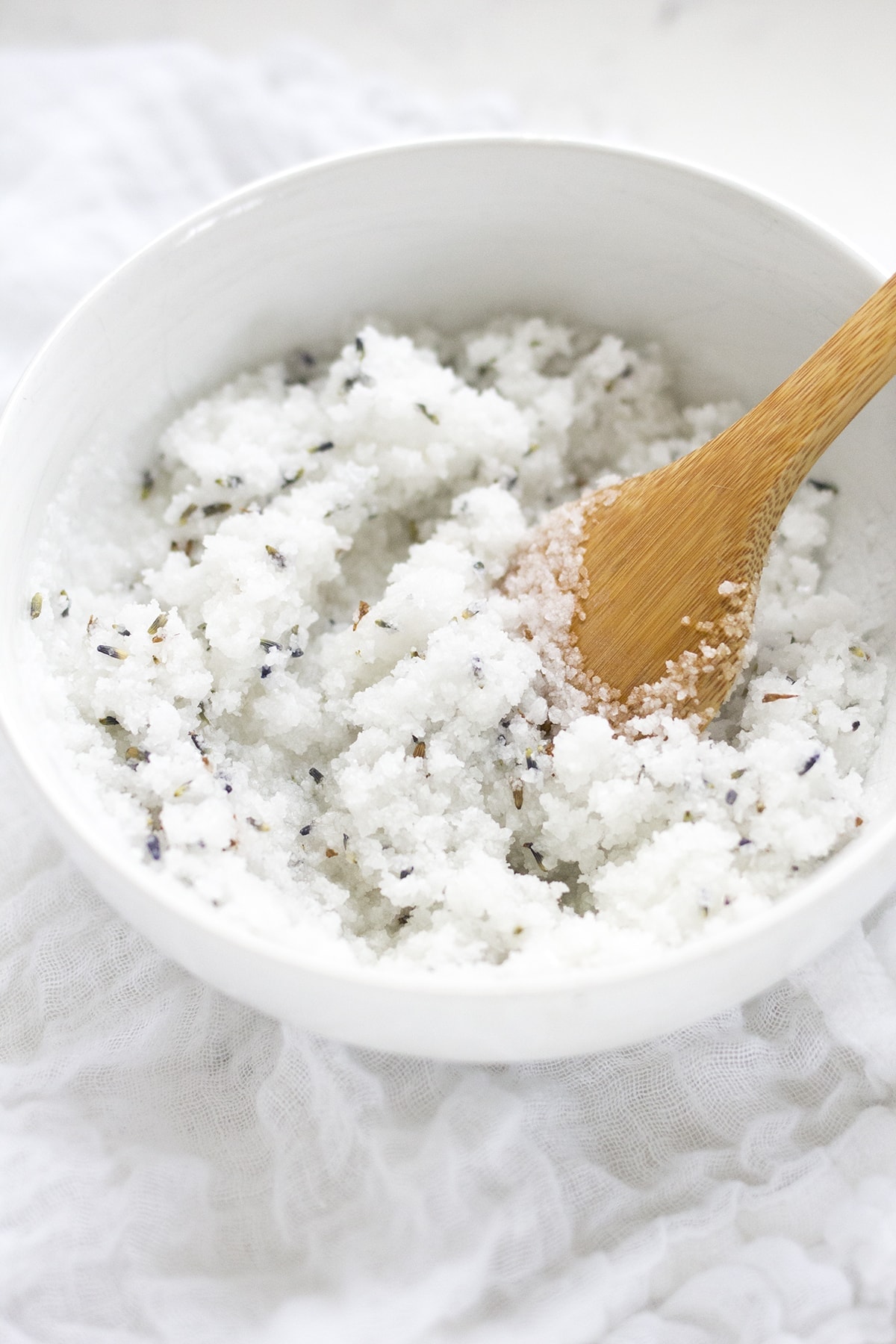 How to Make Lavender Coconut Body Scrub
Mix together sea salt, coconut oil, 10-20 drops of lavender essential oil and (totally optional) a sprinkle of dried lavender. Store it in a jar with a lid and keep in your shower. This makes the most amazing homemade foot and leg scrub. It's great for elbows and knees as well.
Because the coconut oil is such a great moisturizer, there is no need to wash with soap afterwards. Just scrub, rinse with warm water and lightly towel dry. There's a reason I make this scrub again and again!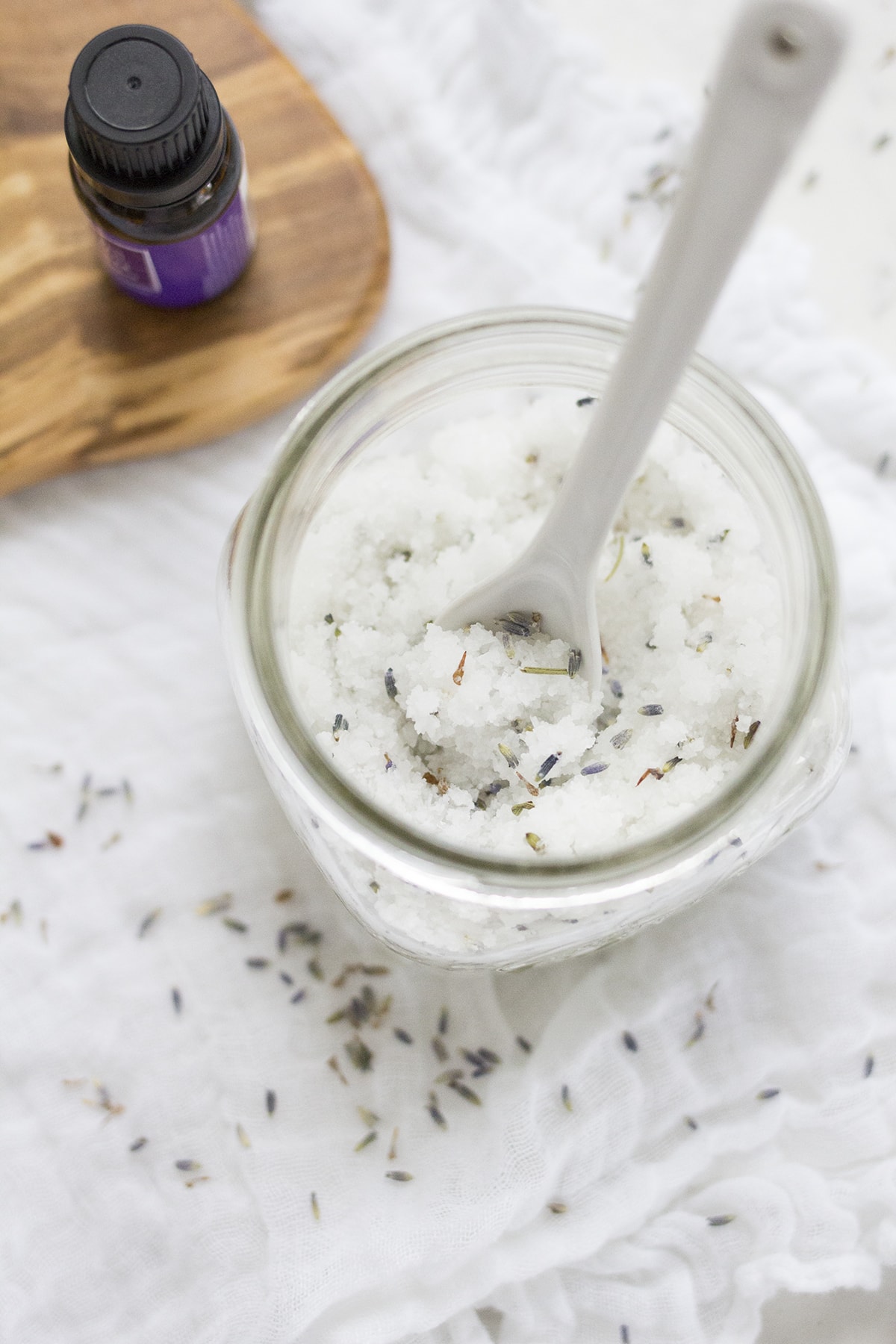 Note: I would not recommend using this on your face or on sensitive skin. Also, be careful, the coconut oil can make your bath very slippery!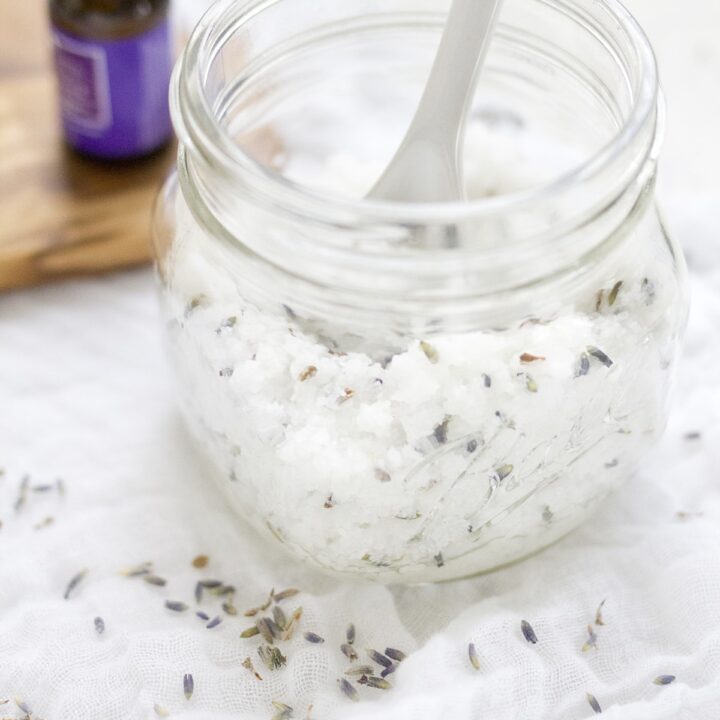 Lavender Coconut Body Scrub
A homemade sea salt and coconut oil body scrub scented with lavender essential oils.
Ingredients
1 cup coarse sea salt
½ cup organic un-refined coconut oil, melted
10-20 drops lavender essential oil
1 tablespoon dried culinary lavender (optional)
Instructions
Mix ingredients together in a bowl and store in a clean jar with a lid.
This scrub can be stored at room temperature for a couple of weeks.