Chewy Ginger Molasses Cookies....let that sink in for a second. These are my all-time favorite Christmas cookie. The one that I want to make and eat every single year and bring all of the Christmas flavor with them. If you love ginger, molasses and all of the holiday spices, these cookies will be your cup of tea.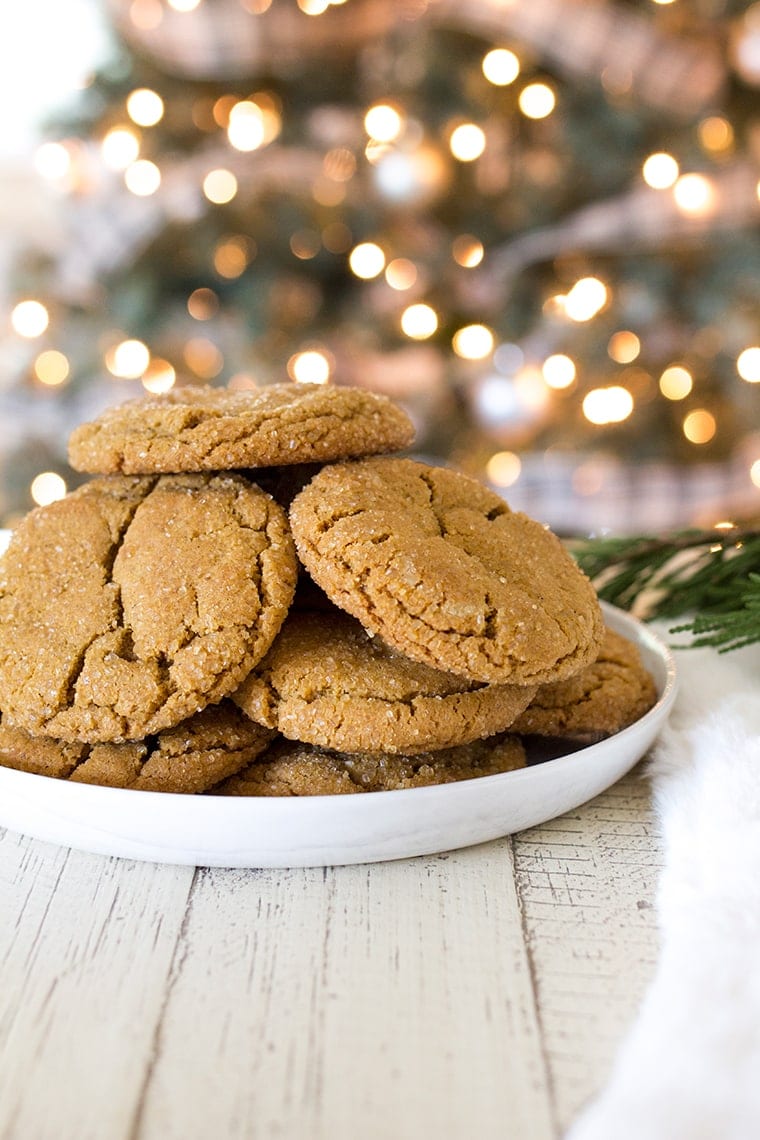 Before I had the twins, baking Christmas cookies was an "event" that I looked forward to! Boxes of cookies for all of my friends and family with 4-5 different homemade cookies in each. Now a days, with three year olds, I am excited if I get the time to bake one good batch of Christmas Cookies.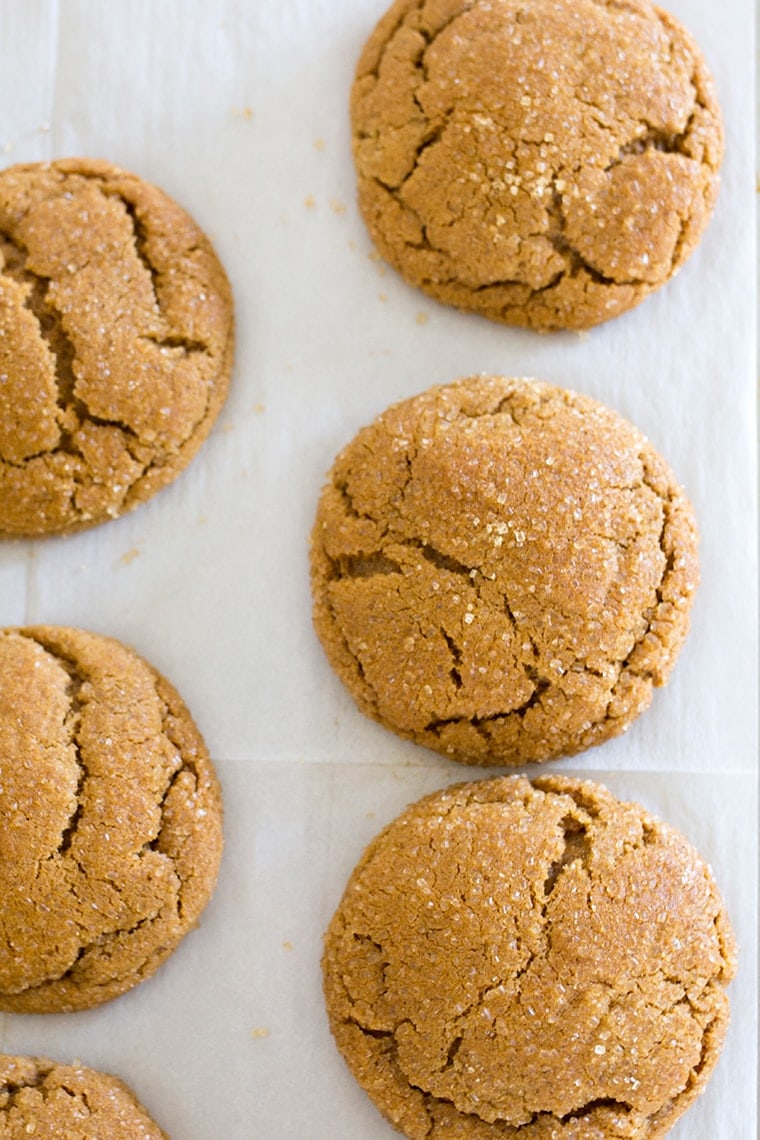 Chewy Ginger Molasses Cookies
If I only have time to bake one batch of cookies this holiday season, chances are they are going to be these. Chewy Ginger Molasses Cookies are the ultimate Christmas cookie packed with holiday spices and flavor. A chewy gingerbread cookie of sorts rolled in turbinado sugar just before baking for an added sparkle and crunch.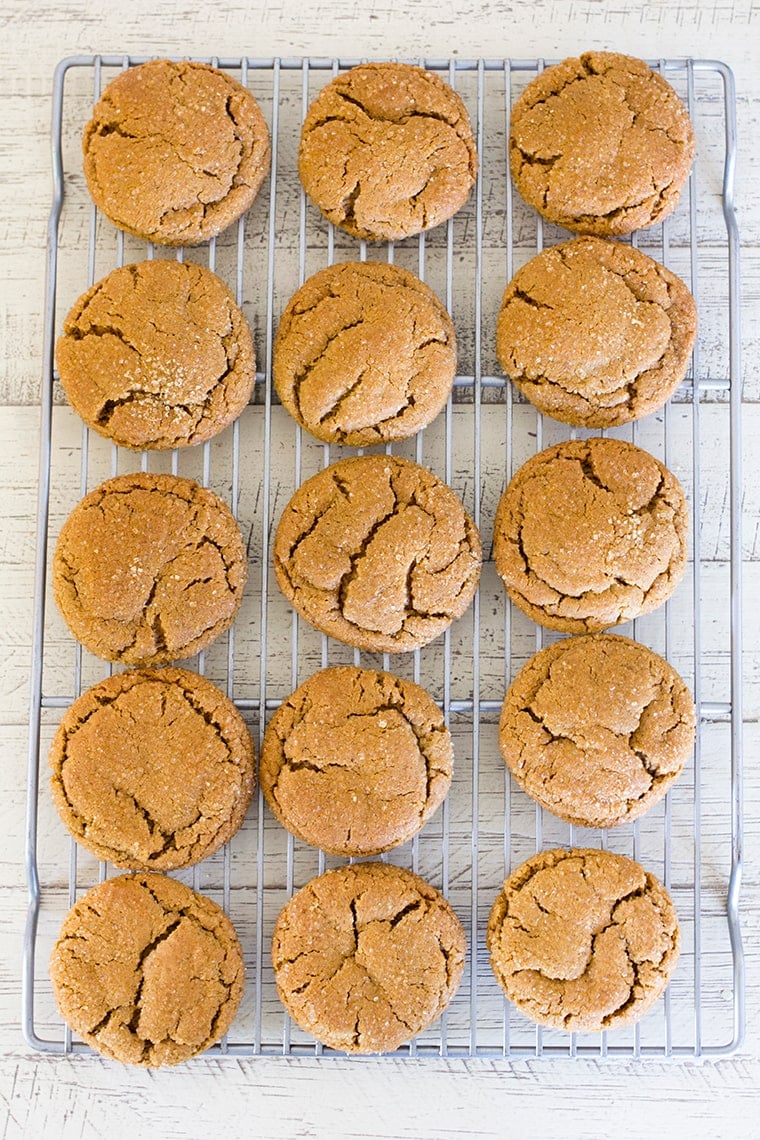 Fresh out of the oven these cookies make your entire house smell like Christmas thanks to the cinnamon, clove, nutmeg and ginger. Just don't burn your hands sneaking one off of the cooling rack...it's tempting to do.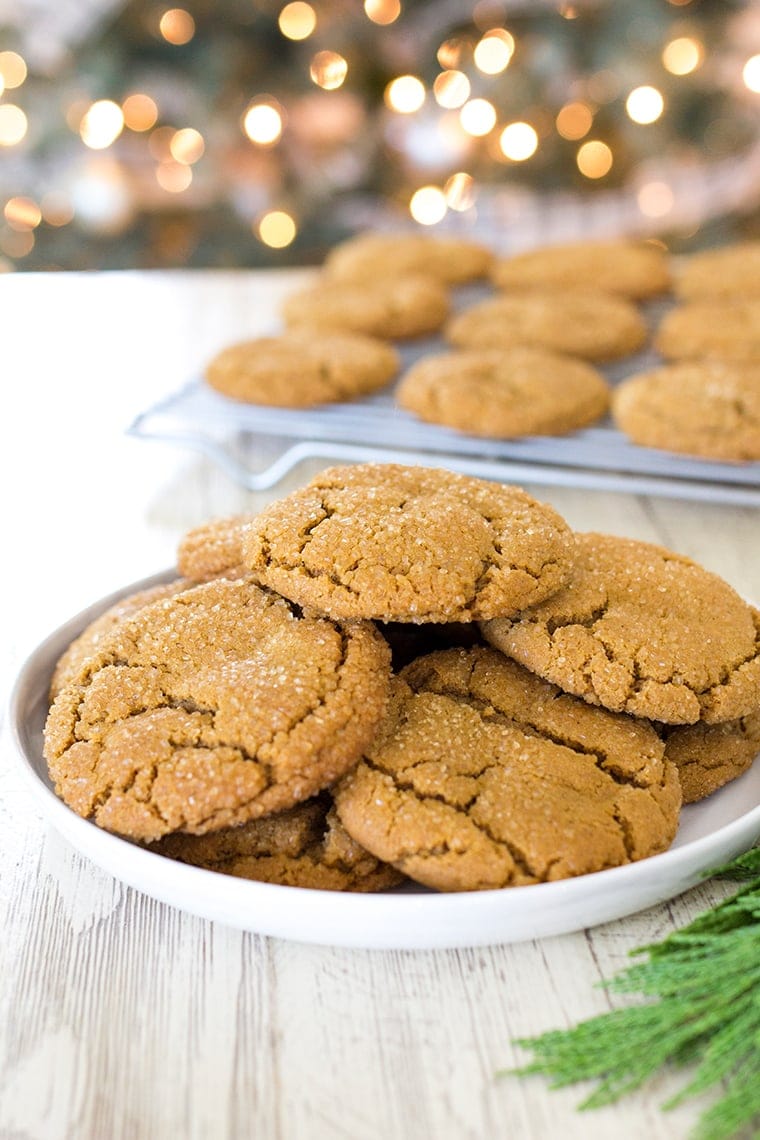 After your cookies are cooled, the best thing to do is to hide them. Hide them quick because these cookies will be gone in the wink of an eye. In fact I caught Jackson red handed...I hadn't even finished photographing them yet....
He does make the cutest cookie thief of all time so I let him have one. And guess what y'all, he ate the entire cookie! Don't underestimate toddlers I tell you. If it's in cookie form, chances are they will eat it...cinnamon, ginger, clove, nutmeg, spice and all! I was actually quite impressed with his grown-up palate. Happy Baking!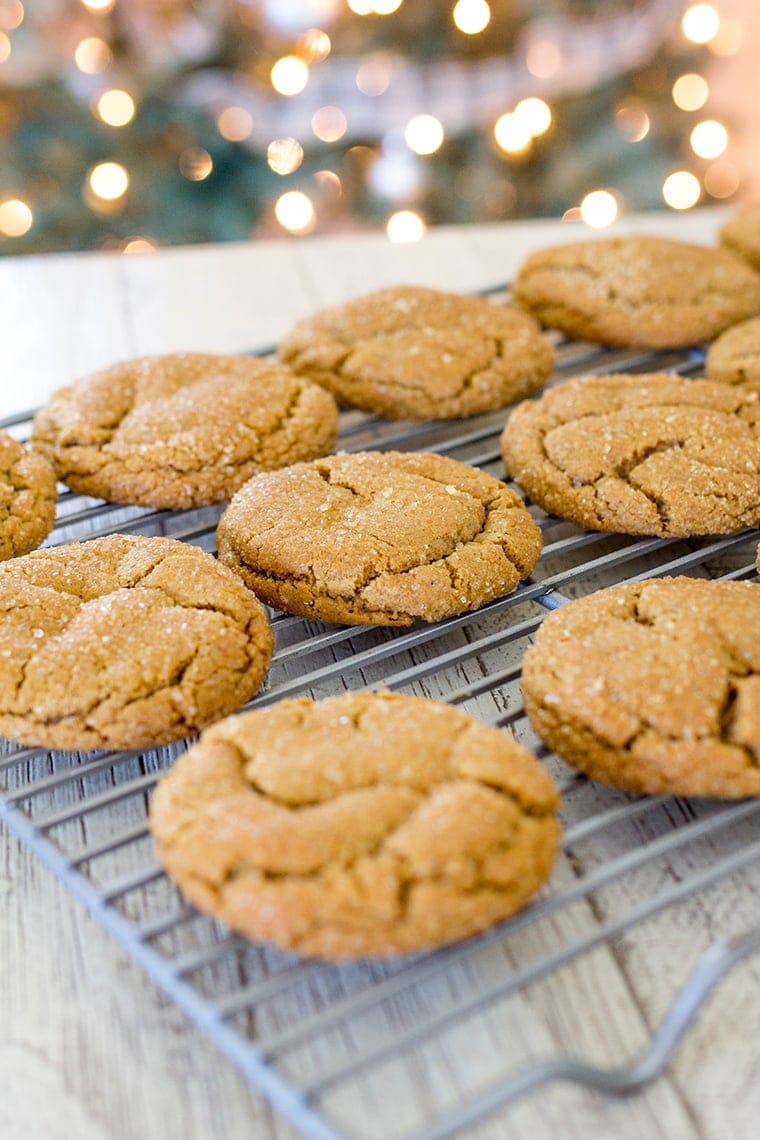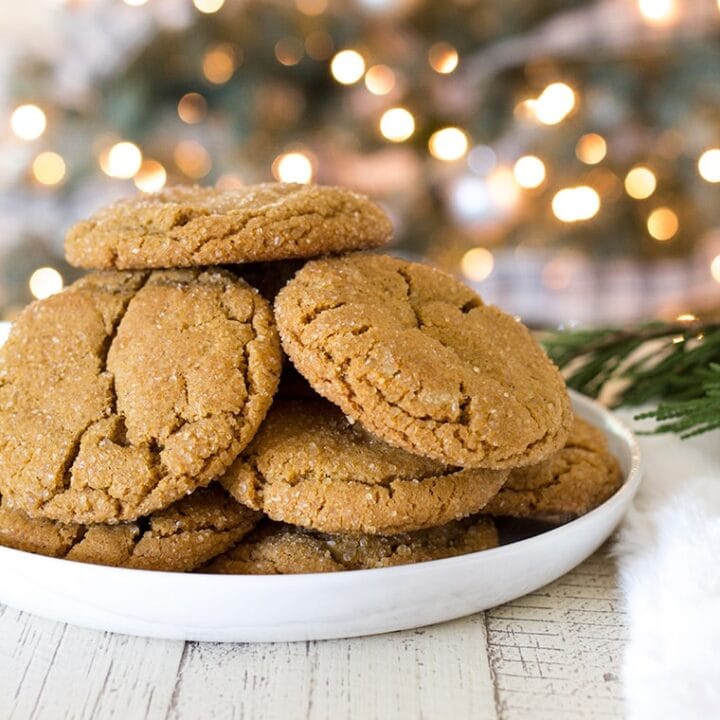 Chewy Ginger Molasses Cookies
Chewy molasses and ginger spice cookies rolled in sugar for an extra crunch.
Ingredients
4 ½ cups all-purpose flour
4 teaspoons ground ginger
2 teaspoons baking soda
1 ½ teaspoons ground cinnamon
1 teaspoon ground cloves
¼ teaspoon nutmeg
¼ teaspoon salt
1 ½ cups shortening
2 cups granulated sugar
2 jumbo eggs
½ cup molasses
turbinado sugar for rolling
Instructions
In a medium mixing bowl stir together flour, ginger, baking soda, cinnamon, cloves, nutmeg, and salt; set aside.
In a large mixing bowl beat shortening with an electric mixer on low speed for 30 seconds to soften. Gradually add the 2 cups granulated sugar. Beat until combined, scraping sides of bowl occasionally. Beat in eggs and molasses. Beat in as much of the flour mixture as you can with the mixer. Using a wooden spoon, stir in any remaining flour mixture.
Scoop dough into 2" balls using a small cookie scoop. Roll balls in the turbinado sugar. Place about 2-½ inches apart on a parchment paper lined cookie sheet.
Bake in a 350 degree F oven for 12 minutes or until cookies are light brown and puffed. (Do not overbake or cookies will not be chewy.) Cool on cookie sheet for 2 minutes. Transfer cookies to a wire rack to cool. Store in a tightly covered container at room temperature for up to 3 days or in the freezer for up to 3 months.