I love outdoor entertaining during the summer but sadly after moving into our tiny studio apartment, backyard parties are nonexistent. Thankfully parks are a plenty in Pasadena and much more well-groomed than any backyard I have ever kept! Last week I invited my girlfriends to meet for a little Picnic Party sponsored by Blue Diamond Almonds filled with Bird Bingo, lots of delicious snacks, and fruity drinks. It was the perfect way to celebrate summer and spend time with my ladies. Today I'm sharing my tips on How to Throw a Picnic Party, recipes and all!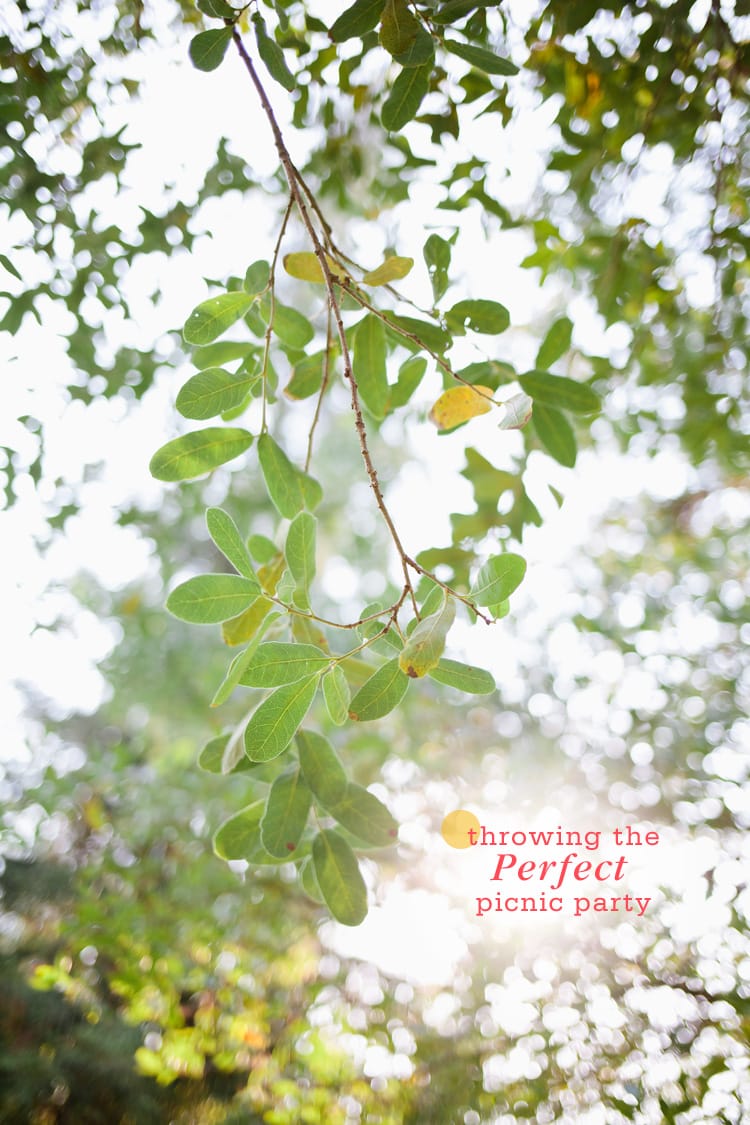 Tip #1: Come Prepared
Outdoor entertaining doesn't have to be tricky. Come prepared with a large picnic blanket, a basket filled with plastic dishes and utensils, and a cooler packed with food.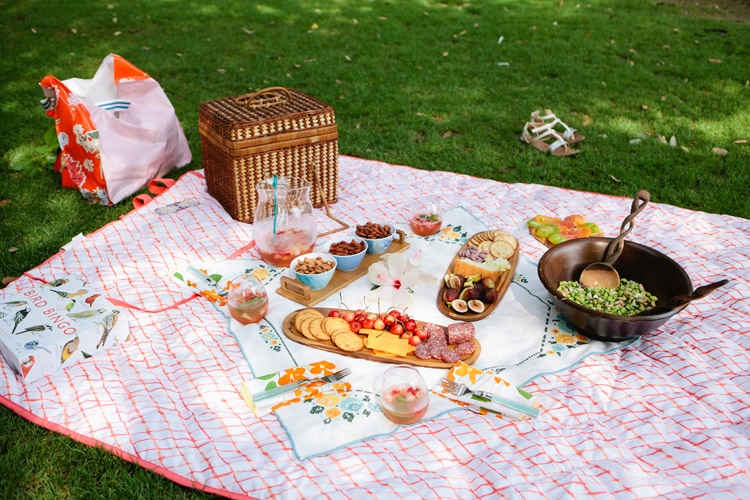 Tip #2: Put together the perfect menu!
When it comes to the planning the perfect picnic menu, simple is best. Finger foods and small bites like a variety of almonds, a cheese and fruit platter, and simple open-faced sandwiches are easy to serve and munch.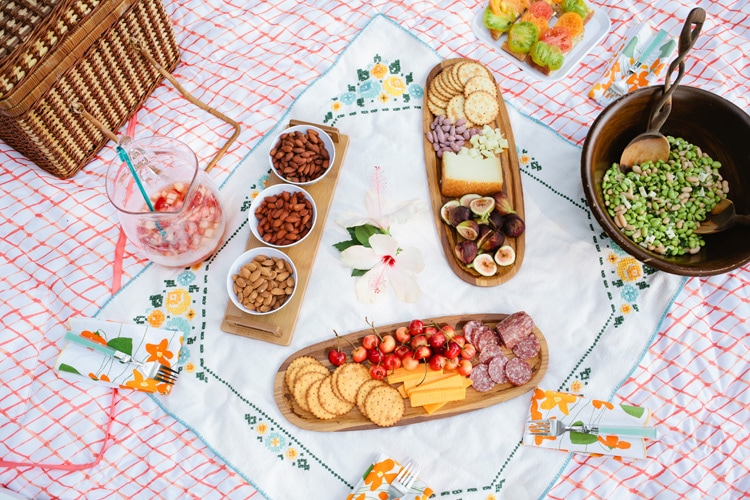 Hearty salads like my Edamame and White Bean salad are also a great choice!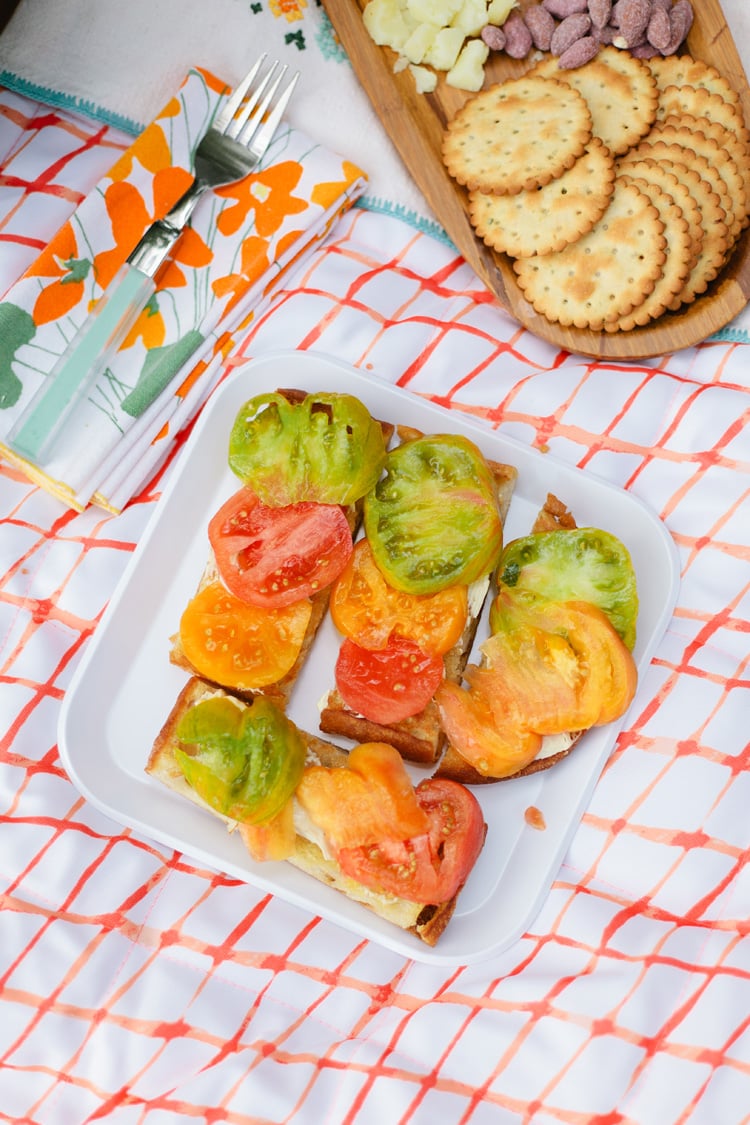 I brought a variety of Blue Diamond Almonds for snacking on as we chatted and played games. I served flavors that paired best with the cheeses and fruits I served like Wasabi Soy Sauce, Habanero BBQ, and Blueberry.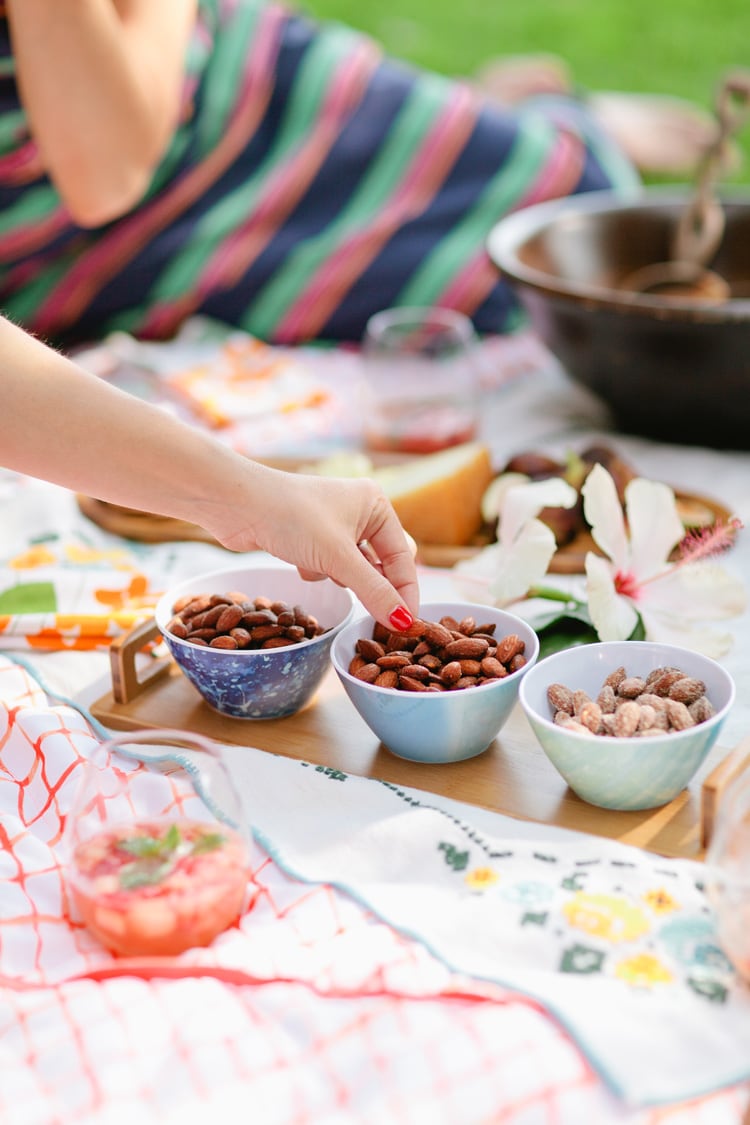 The Menu:
Variety of Blue Diamond Almonds
Open Faced Tomato Sandwiches with Herbed Cheese
Seasonal Fruit & Cheese Platter
Edamame & White Bean Salad (recipe to follow)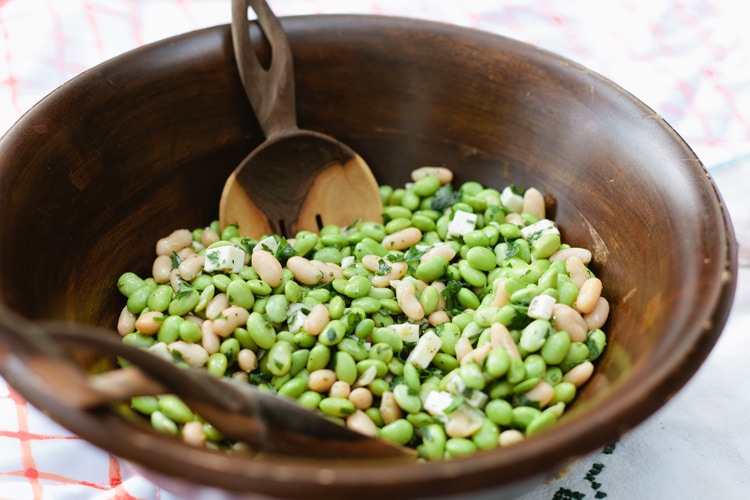 Tip #3: Bring Refreshments
Let's face it; every picnic needs something cool and refreshing to sip on. I served a Pineapple & Pear White Wine Sangria (recipe to follow) and of course a cooler of chilled waters. Is there anything more relaxing than sitting under the shade of a tree sipping on sangria? I think not!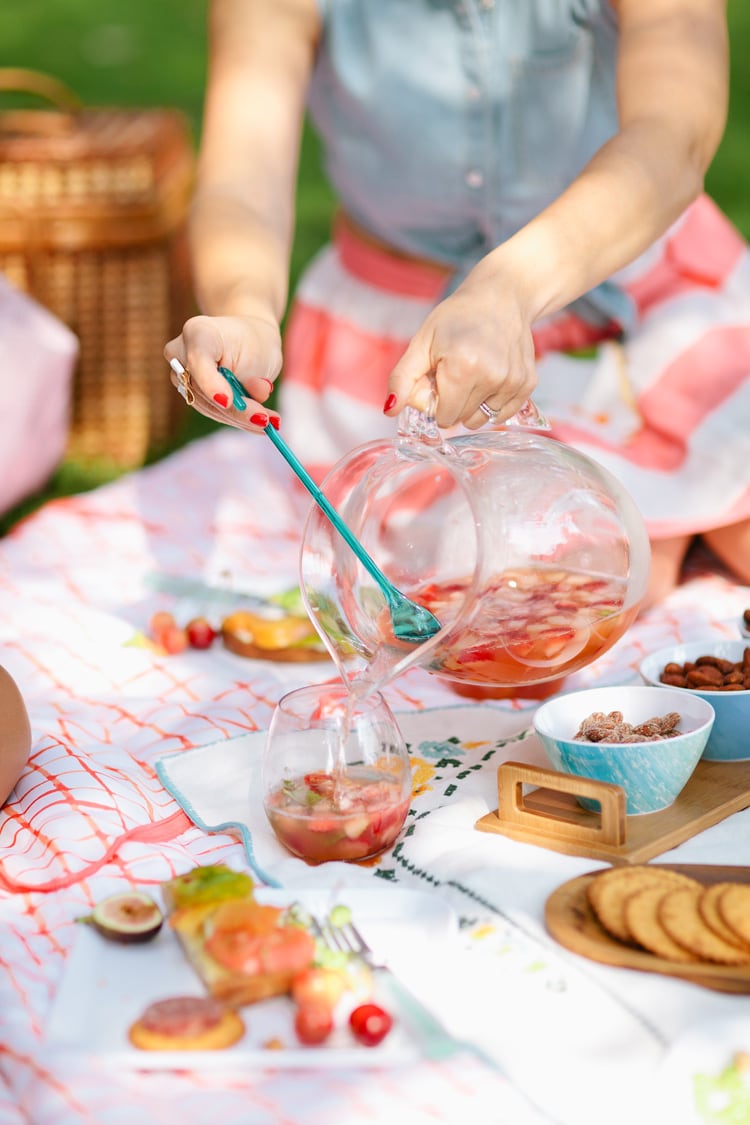 Tip #4: Bring Entertainment
Music is good but games are better! While music can be disruptive to fellow park goers, a board game like Bird Bingo is fun and entertaining.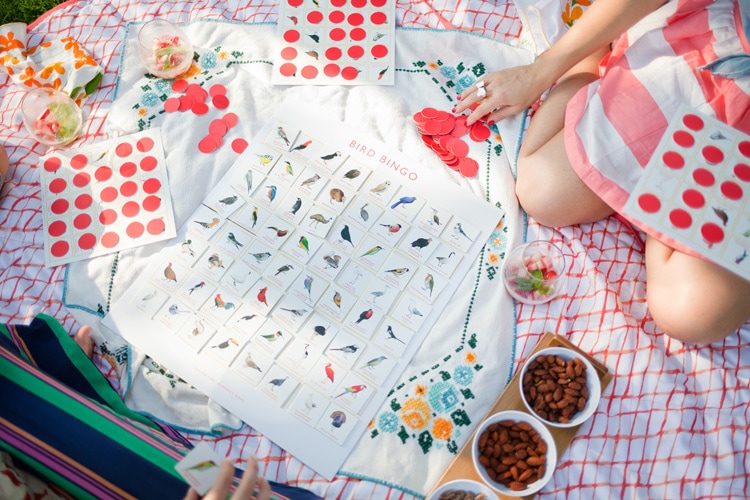 My friend Lexi ended up being the perfect "Bingo Caller". Who knew she had so much bird trivia up her sleeve...or that the state bird of California is a Bald Eagle? (oops)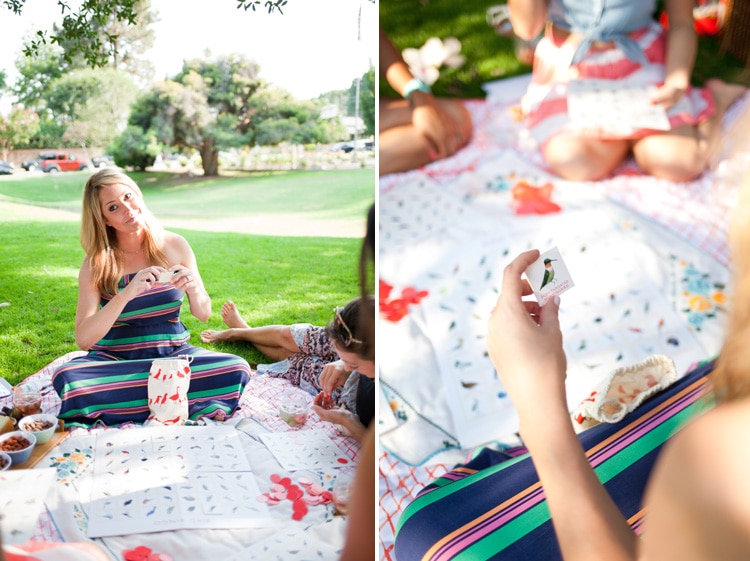 It ended up being a perfect afternoon and a good reminder that you don't need a big backyard to entertain!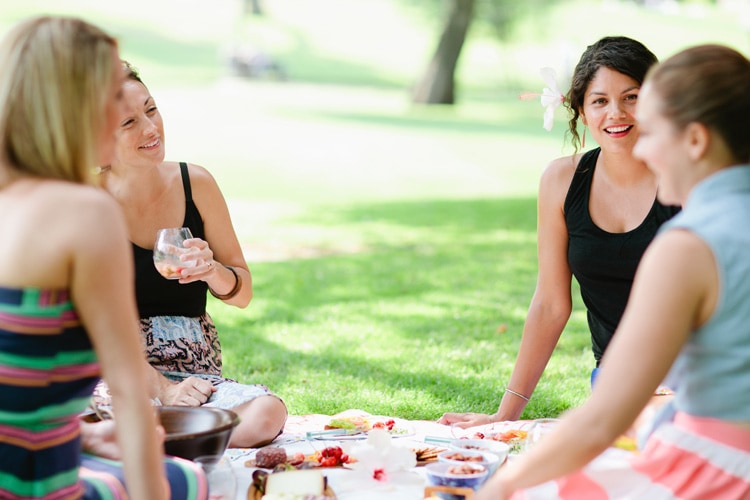 Photos by Joanne Pio
* This post is sponsored by Blue Diamond Almonds. Get Your Good Going with Blue Diamond Almonds and enter for a chance to win your ultimate summer party on Facebook!


Edamame & White Bean Salad - via Giada de Laurentiis
2 tablespoons extra-virgin olive oil
2 cloves garlic, minced
2 teaspoons finely chopped fresh rosemary leaves
2 cups (9 ounces) shelled edamame beans
1 (15-ounce) can cannellini beans, drained and rinsed
5 ounces pecorino, cut into ½-inch chunks
¼ cup chopped fresh flat-leaf parsley
¼ teaspoon kosher salt
¼ teaspoon finely ground black pepper
Directions:
1. In a small, nonstick skillet, heat the oil over medium-low heat. Add the garlic and cook until fragrant, but not brown, about 30 seconds. Remove the pan from the heat and stir in the rosemary. Set aside.
2. Combine the edamame beans, cannellini beans, cheese, parsley, and salt and pepper in a serving bowl. Add the garlic mixture and toss well until all the ingredients are coated.
Pineapple Pear Sangria
1 bottle of dry white wine
1 cup pineapple juice
½ cup pear vodka
⅓ cup lime juice
⅓ cup simple syrup
1 cup diced pineapple
1 cup diced strawberries
3-4 sprigs mint to garnish
Directions:
1. Add all ingredients to a pitcher, stir, and refrigerate for a few hours or overnight. Pour over Ice and garnish with fruit and mint.