In our family, the holidays aren't over when the clock strikes midnight on New Year's Eve. Growing up in Pasadena means you wake up early on New Year's Day morning, no matter how late you were out celebrating the night before, and watch the Tournament of Roses Parade.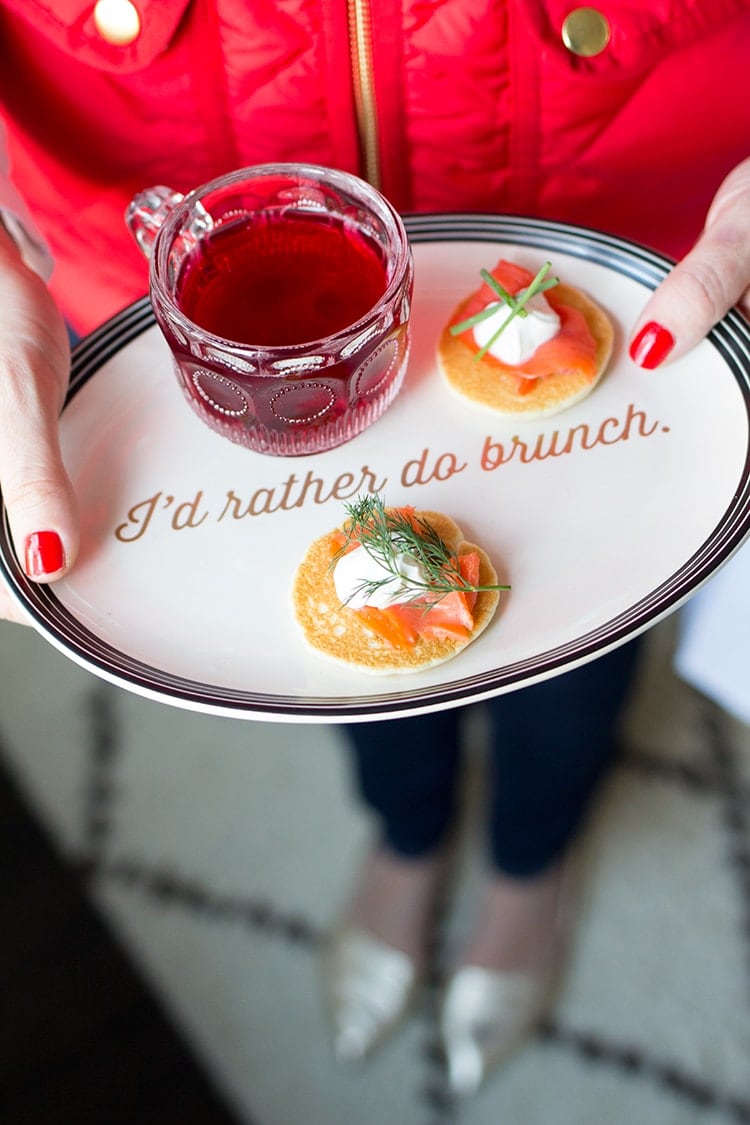 But no early morning parade watching is complete without brunch! Some years it's just coffee and cinnamon rolls and other years it's a whole spread.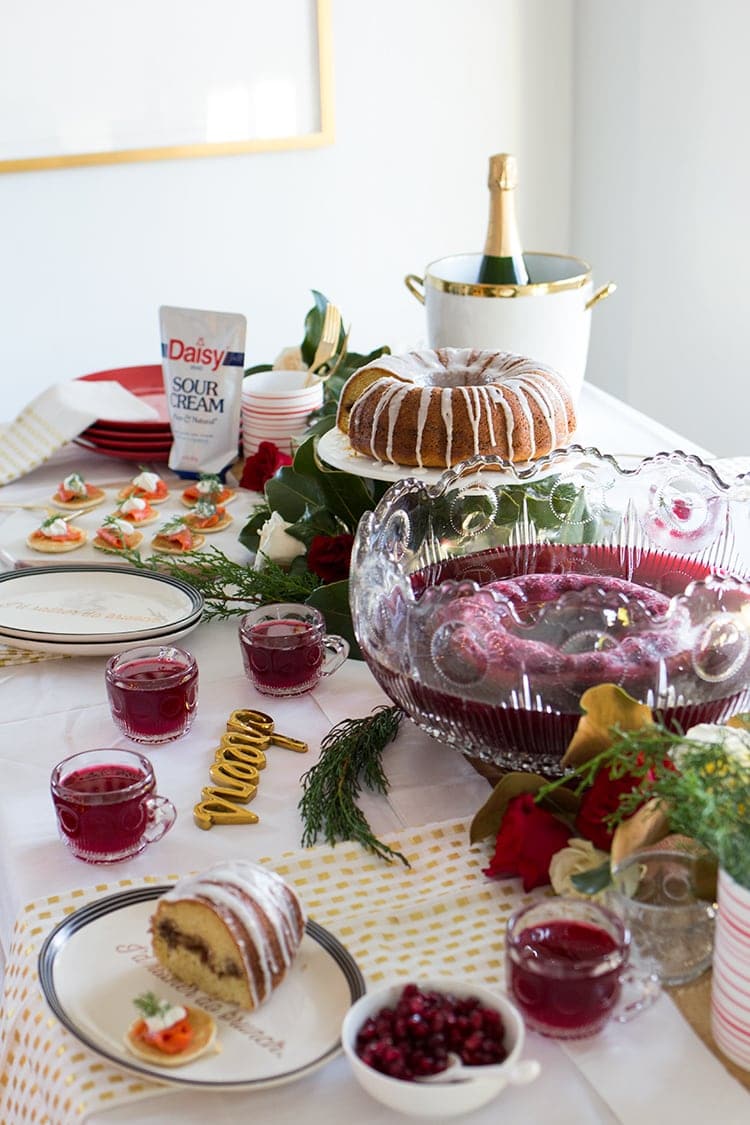 It might look fancy but this New Year's Day brunch can be made 100% the day before. Let's start with something sweet…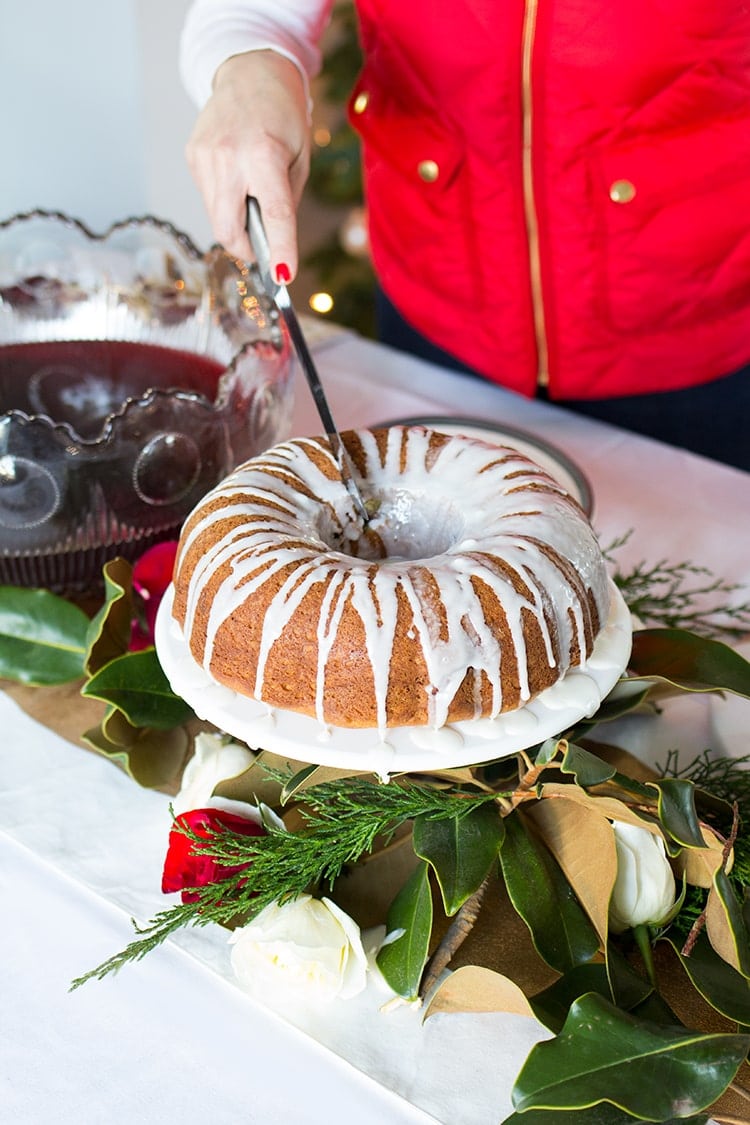 Every year during the holidays I make my Grandma Shapop's Sour Cream Coffee Cake. The sour cream is the secret ingredient to extra moist coffee cake and the new package makes it easy to squeeze into measuring cups without a mess, which I love.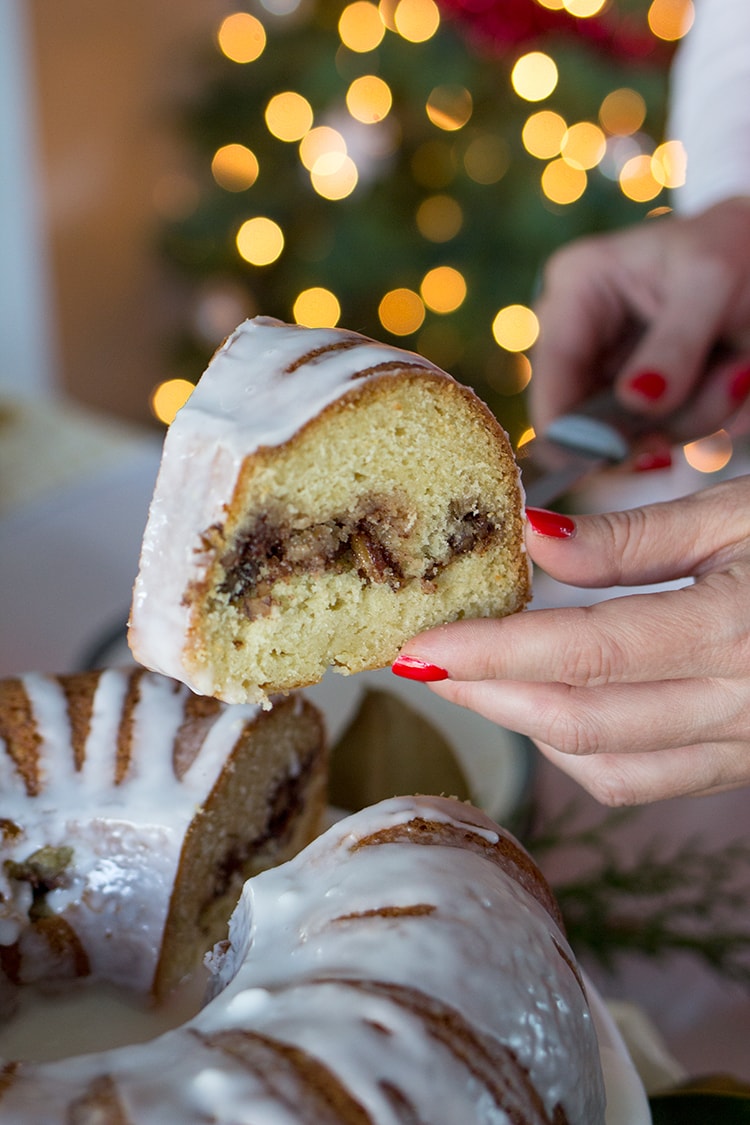 Grandma Shapop's Sour Cream Coffee Cake
Serves 12
1 cup (2 sticks) unsalted butter, room temp
1 cup granulated sugar
3 eggs
1 teaspoon vanilla extract
2 ½ cups sifted all-purpose flour
3 teaspoon baking powder
1 teaspoon baking soda
pinch of salt
1 ¼ cup Sour Cream
Swirl Center
½ cup granulated sugar
2 teaspoon cinnamon
1 cup chopped pecans
Glaze
1 cup confectioners sugar
½ teaspoon vanilla extract
1-2 tablespoon milk
Instructions:
1. Preheat oven to 350 degrees and grease a 10" tube pan or bundt pan, set aside.
2. In the bowl of an electric mixer, cream together butter and sugar until pale and fluffy.
3. Scrap down sides of the bowl and beat in eggs, vanilla extract and sour cream until well combined.
4. In a large bowl whisk together flour (sifted before measuring), baking powder, baking soda, and salt.
5. Add dry ingredients to the butter mixture on slow speed until just combined. (Do not overmix.)
Swirl Center
1. In a small bowl mix together sugar, cinnamon and chopped pecans. Set aside.
Assemble
1. Spoon half of the batter into the bottom of greased pan. Top with all of the cinnamon-pecan swirl mixture and finally top with the remainder of the batter, smoothing the top with a spoon or spatula.
2. Bake 350 degrees for 40-50 minutes or until golden brown and a toothpick inserted comes out clean. Start checking at 40 minutes. Allow to cool partially before inverting out of the pan to a cooling rack. Wrap in plastic wrap and allow to sit overnight before glazing and serving. This will insure a moist cake.
Glaze
1. In a small bowl mix together confectioners sugar, vanilla and 1 tablespoon milk. Mix to combine. You may want to add up to 1 tablespoon more milk if the glaze is too thick to drizzle. It should be the consistency of white glue.
2. Drizzle glaze over the top of your cooled coffee cake.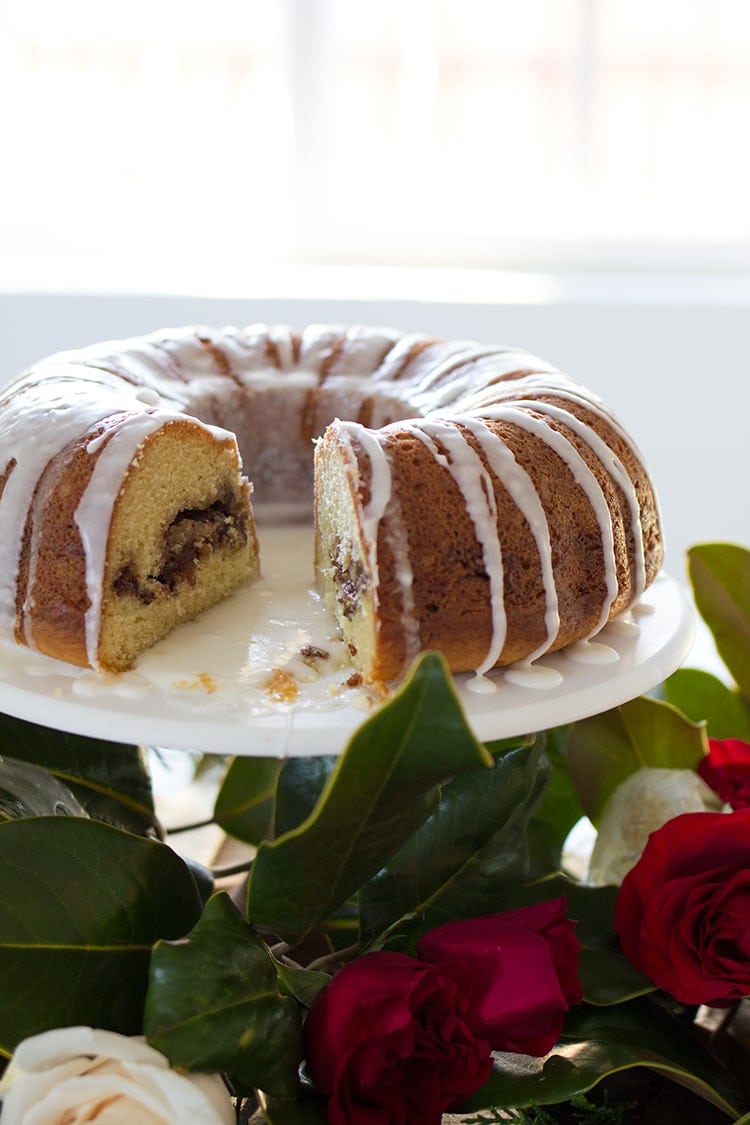 For a savory bite on the brunch table, little Smoked Salmon Blini topped with sour cream and a sprig of fresh herbs. These babies are totally delicious served alongside a glass of champagne.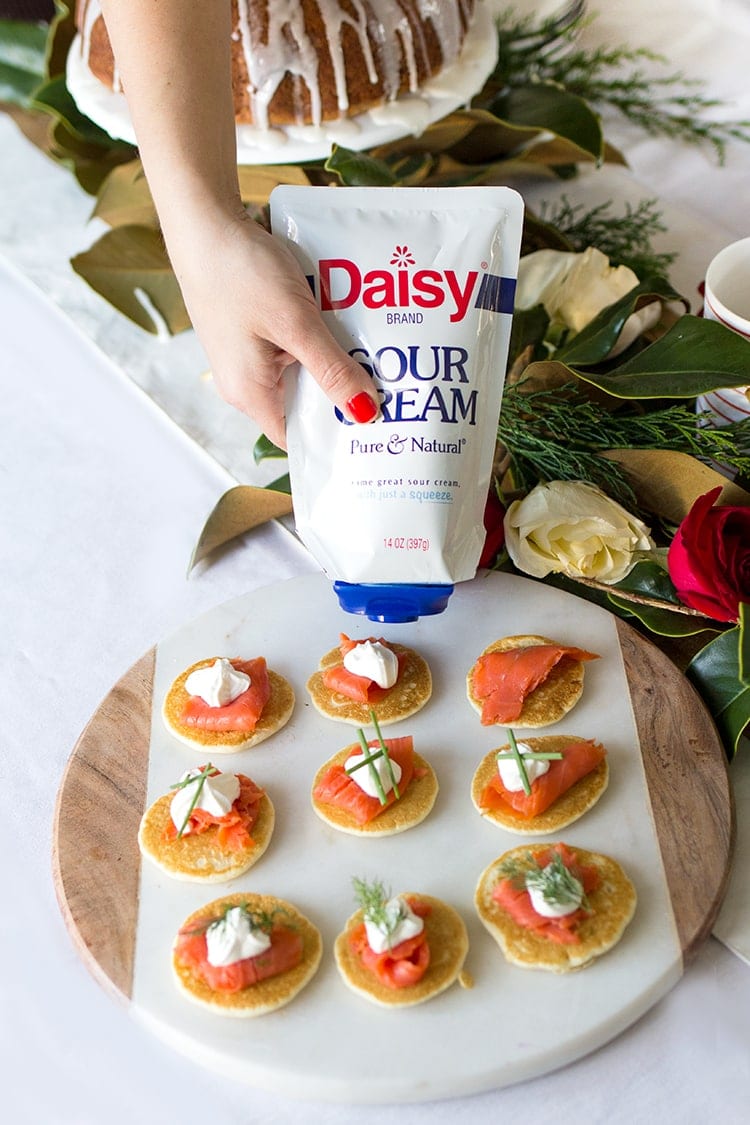 Make the pancakes a day ahead and the morning of, have the kids in your family help by topping them with smoked salmon, a squeeze of Sour Cream and a sprig of fresh dill or chives. More time for you to sit sipping champagne punch and watching the parade!
Smoked Salmon Blini with Sour Cream & Dill
Packaged pancake mix
butter
Smoked salmon
Sour Cream
Fresh dill
Fresh chives
Instructions
1. Prepare pancake batter according to box directions.
2. Heat 1 tablespoon of butter in a skillet over medium-low heat. Drop the batter into the hot skillet, 1 tablespoon at a time and cook until bubbles form on the top side of the blini, about 2 minutes. Flip and cook for 1 more minute, or until brown. Repeat with the remaining batter.
3. Allow pancakes to cool completely before topping with salmon, a dollop of sour cream and a sprig of fresh dill or chive.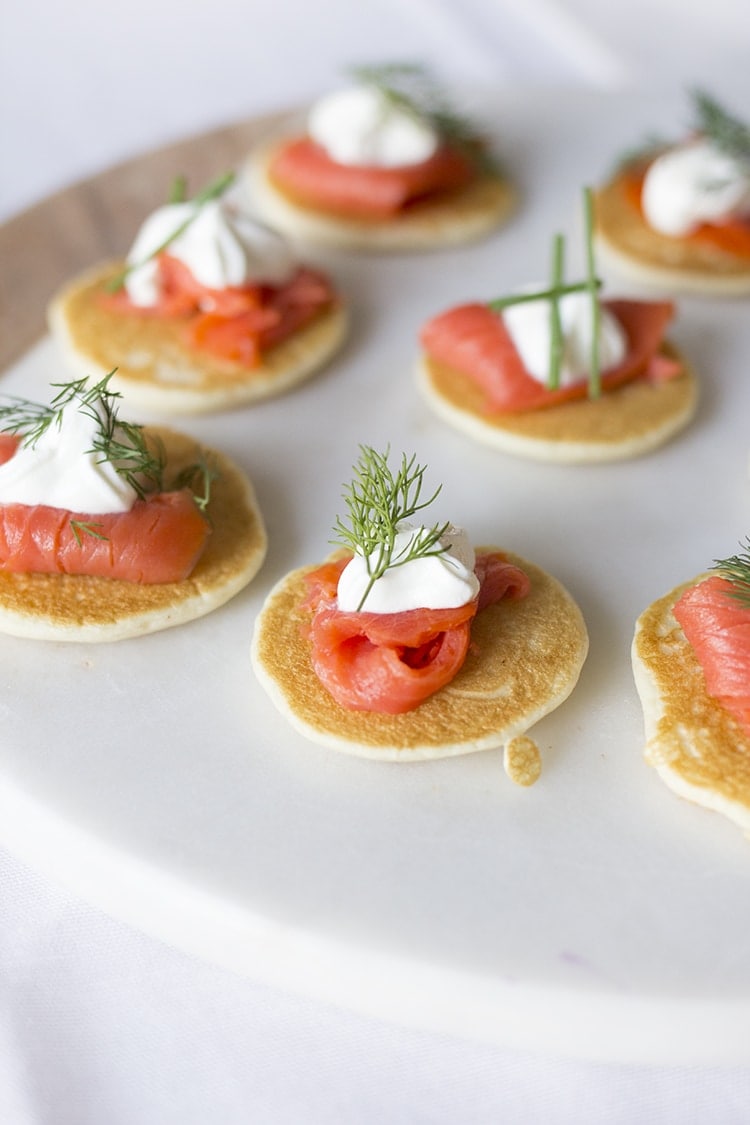 And oh, how I love this gorgeous champagne punch, or Pasadena Punch as I call it. It's a delicious holiday blend of pomegranate, cranberry, simple syrup, lemon and vodka topped with a splash of champagne.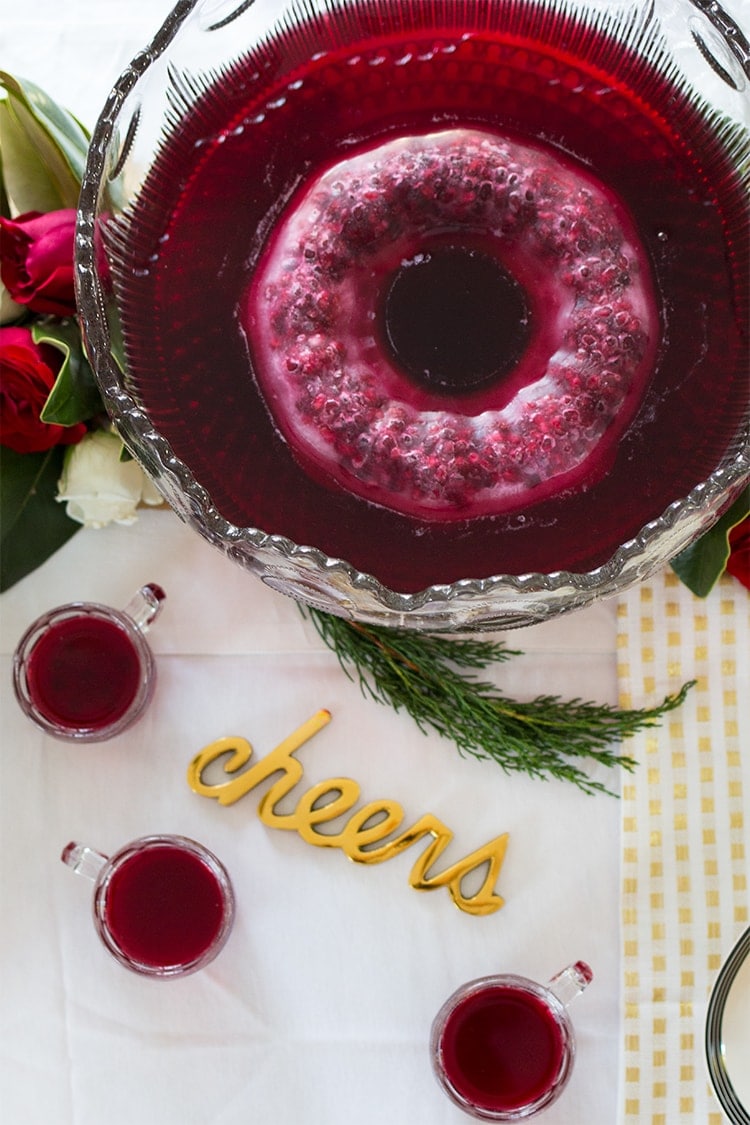 However, you can always omit the vodka if you have kids attending and keep the champagne chilled on the side for the adults. Freeze an ice ring of lemon slices, pomegranate seeds and water ahead of time to pop in the punch bowl. Now bring on the bubbly!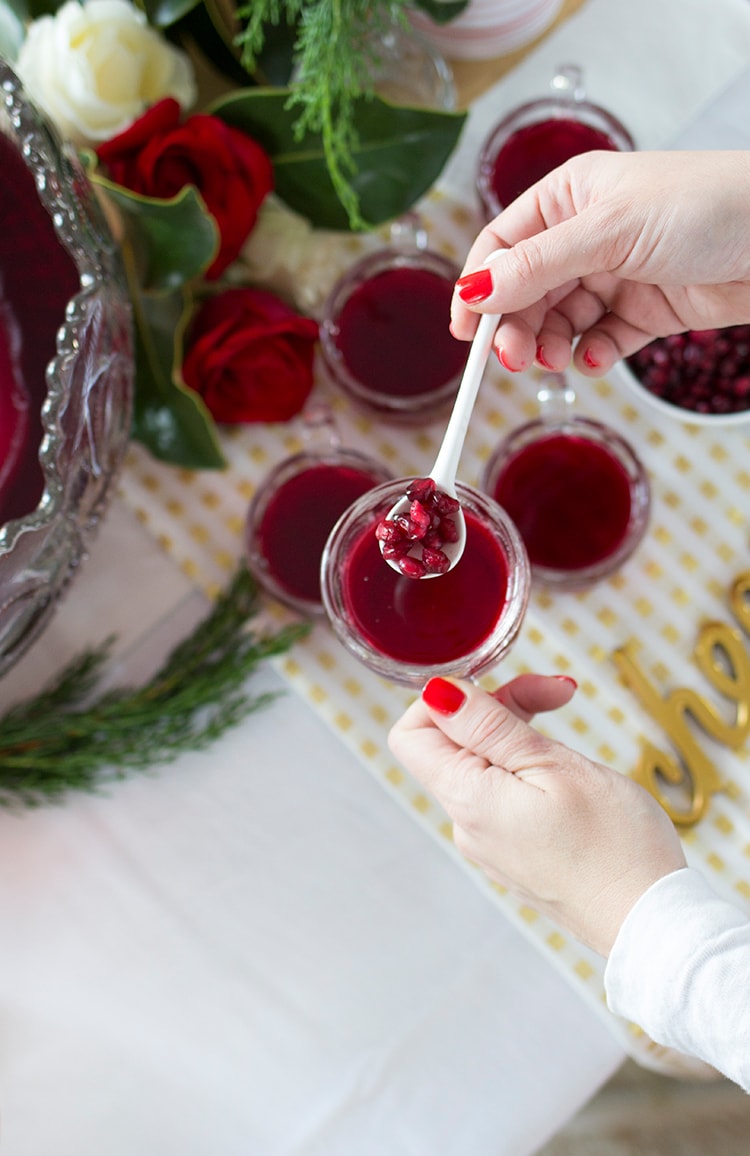 Pasadena Punch
Serves 16
64 oz chilled pomegranate juice
32 oz chilled cranberry juice
16 oz (2 cups) vodka, optional
16 oz (2 cups) fresh lemon juice, about 12 lemons
16 oz (2 cups) simple syrup
Chilled champagne, for topping
Instructions
1. Mix all ingredients aside from champagne in your punch bowl and stir to combine.
2. Ladle into glasses and serve topped with champagne.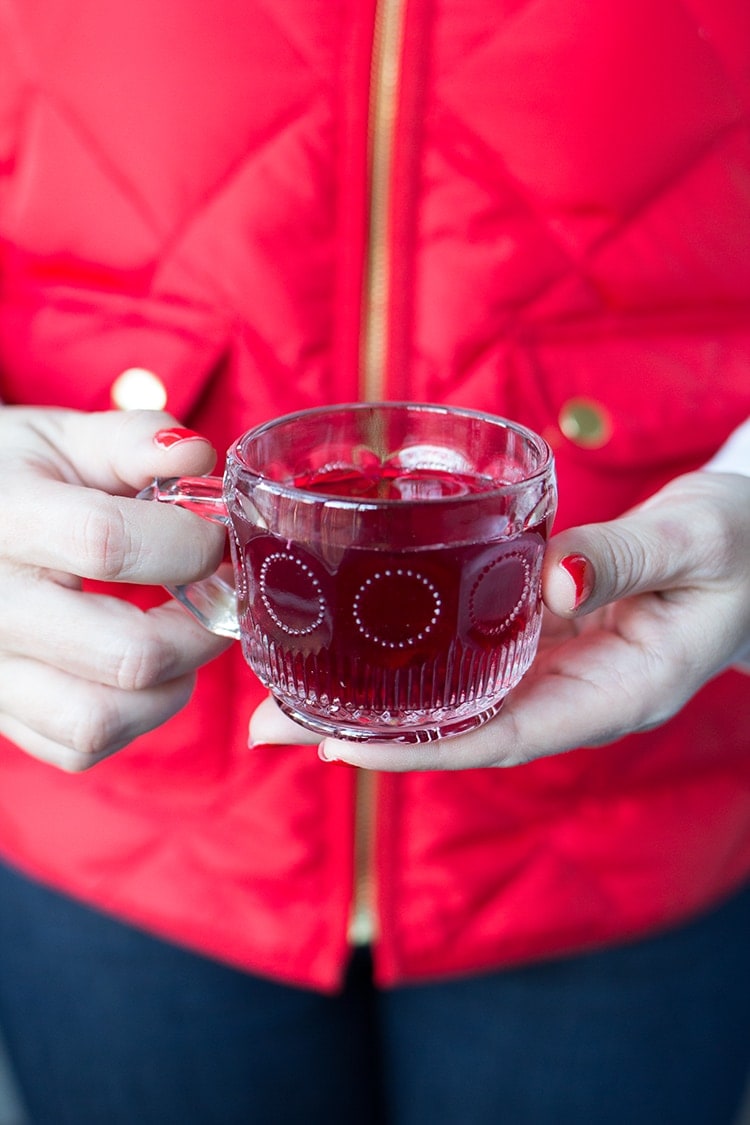 Finally, keep the table simple with red and white roses from the grocery store inspired by the parade, branches of magnolia leaves (I pick mine right out of our front yard), and sprigs of left-over Christmas greenery. This brunch table is one beautiful, easy, and delicious way to start the new year!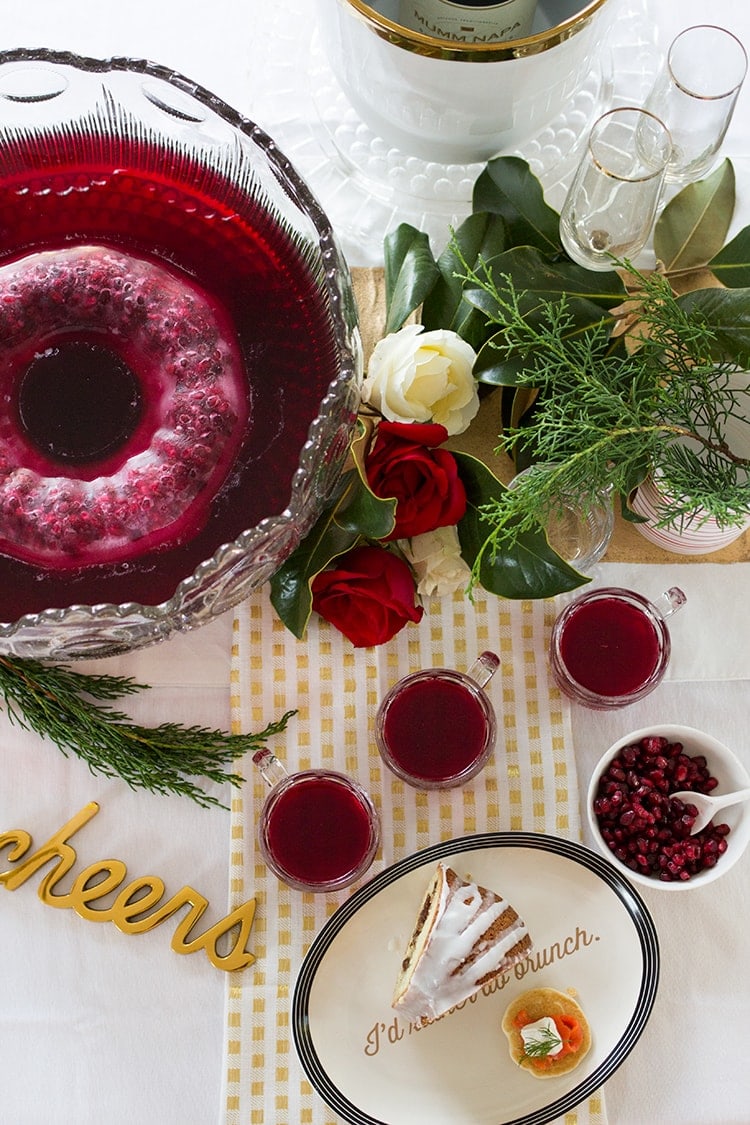 Do you and your family have any New Year's Day traditions? I hope you will give these recipes a try and have a very merry Christmas and a Happy 2016!