The first time I made a clove studded orange I thought it was the most magical thing ever! Of course I was in second or maybe third grade but I was so proud to take it home to my Mom and have her smell it. And as I stood at my kitchen counter sticking cloves into little mandarin oranges to make a Christmas topiary for my table, all of those childhood memories came flooding back...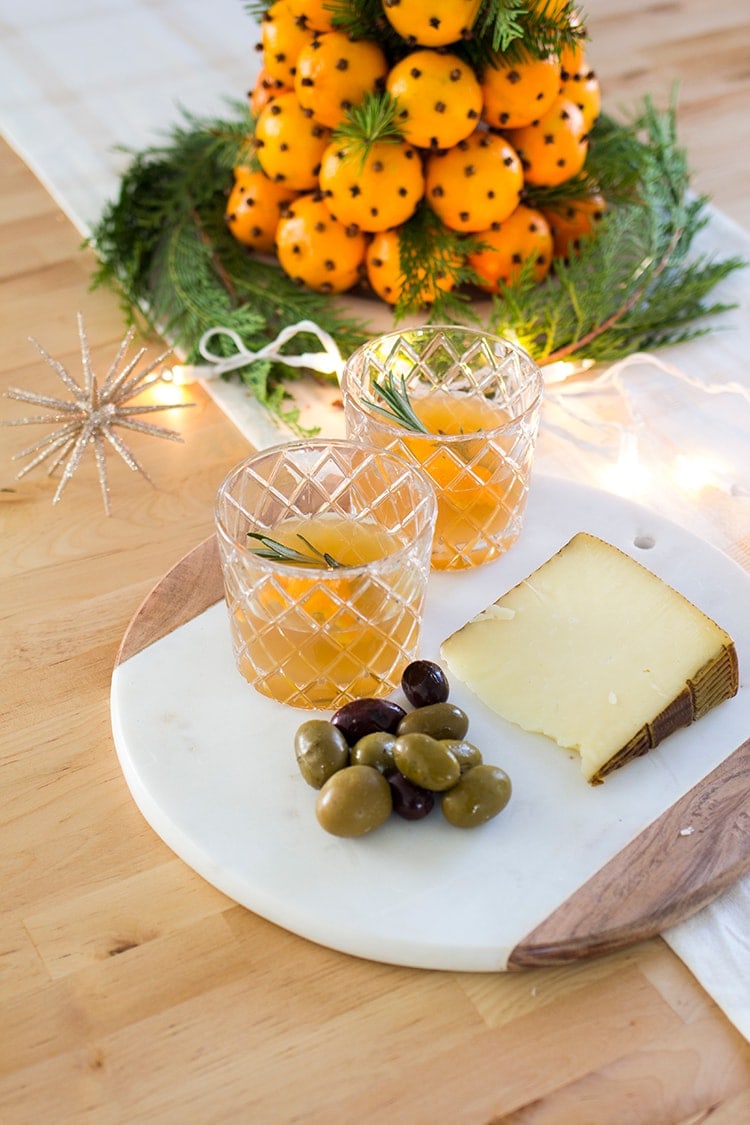 The sweet smell of orange mixed with spicy cloves and that woodsy burst of pine...ah! Breath deep the smell of the holidays.
To make this topiary you will need:
1 (4 ⅞ x 11 ⅞) styrofoam cone
wooden skewers
2 bags mandarin oranges (about 48-50)
2 (1.25 oz) jars of cloves
Christmas greenery- pine, spruce, etc.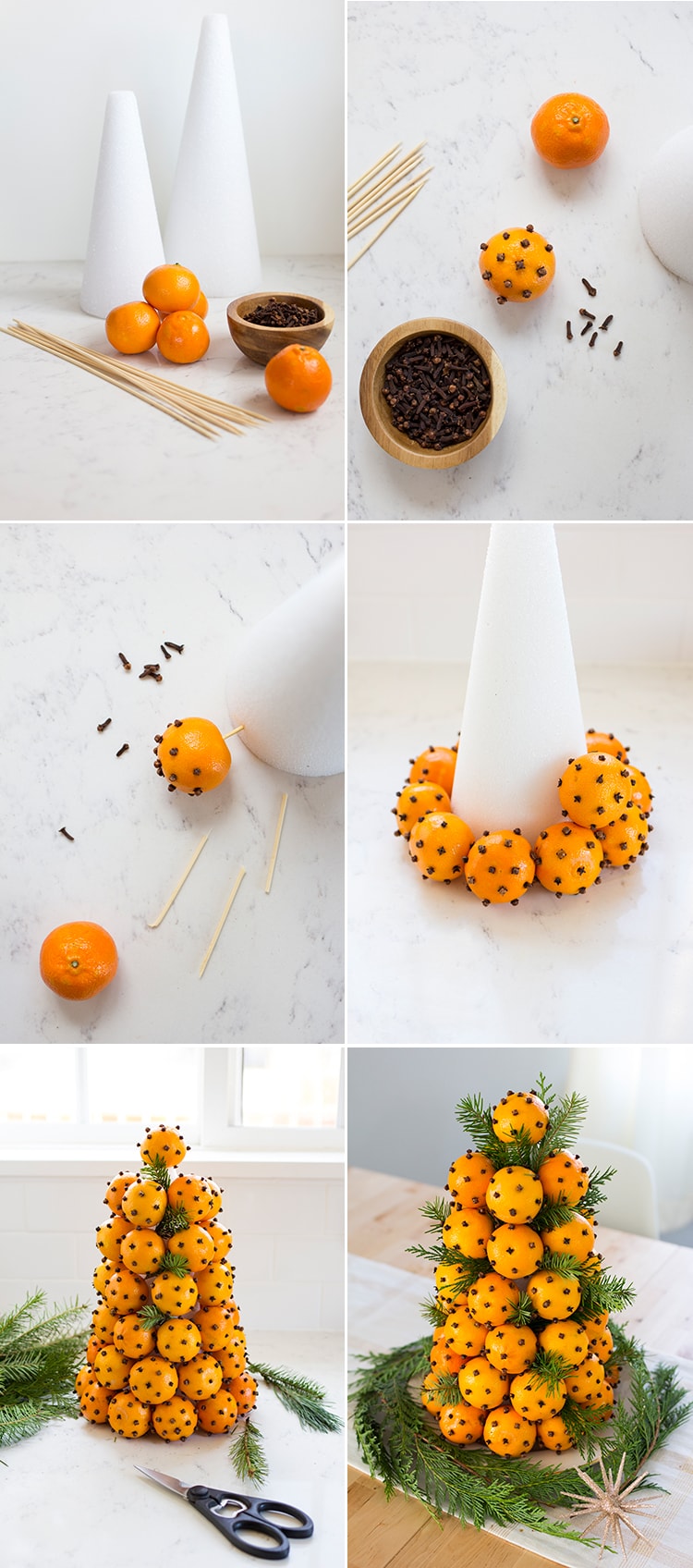 Step 1: Stud mandarins with clove starting at the "belly button" and working your way out. You will only need to stud half of the mandarin as the rest will be covered.
Step 2: Break a skewer into 4 smaller pieces. Insert one end of a skewer into the base of the foam cone and with other end skewer on a mandarin.
Step 3: Continue around the base of your cone in a circle. Repeat in offset circles until you have reached the top of the cone.
Step 4: Finish with one mandarin on top and fill in any white exposed cone with little sprigs of greenery.
Step 5: Carefully transfer topiary to a plate (to catch any drips from the mandarins) and place on table. Hide the plate with more sprigs of greenery wrapped around the topiary.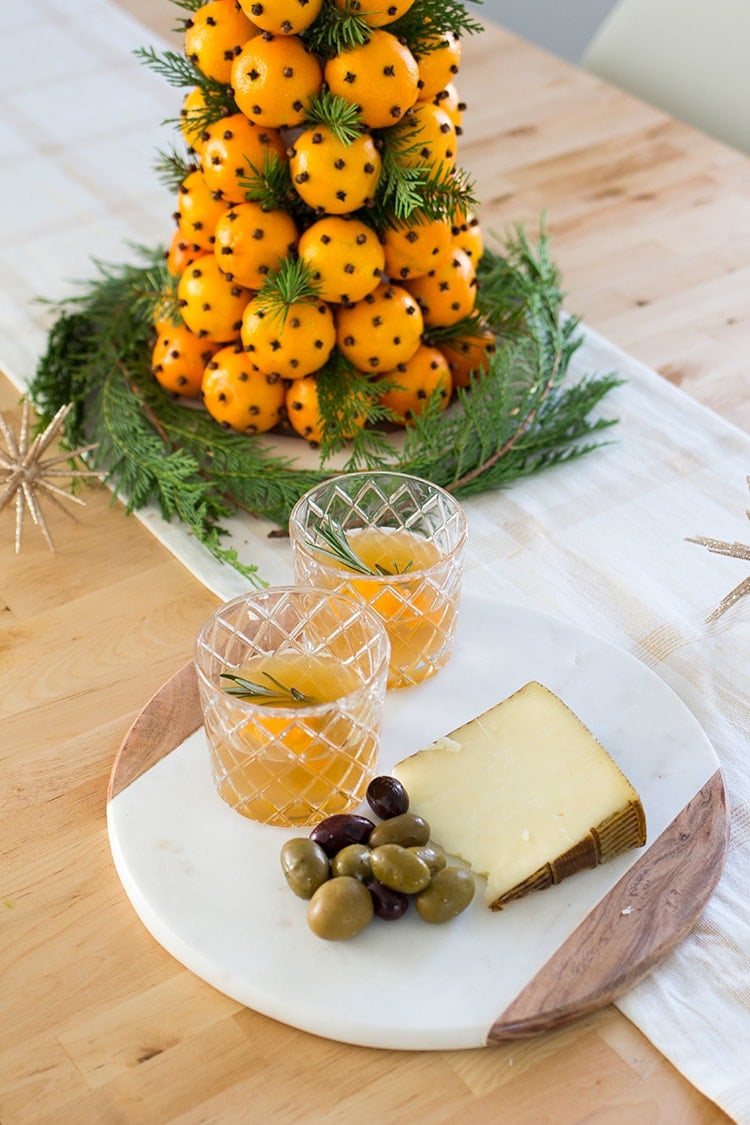 Smells like Christmas!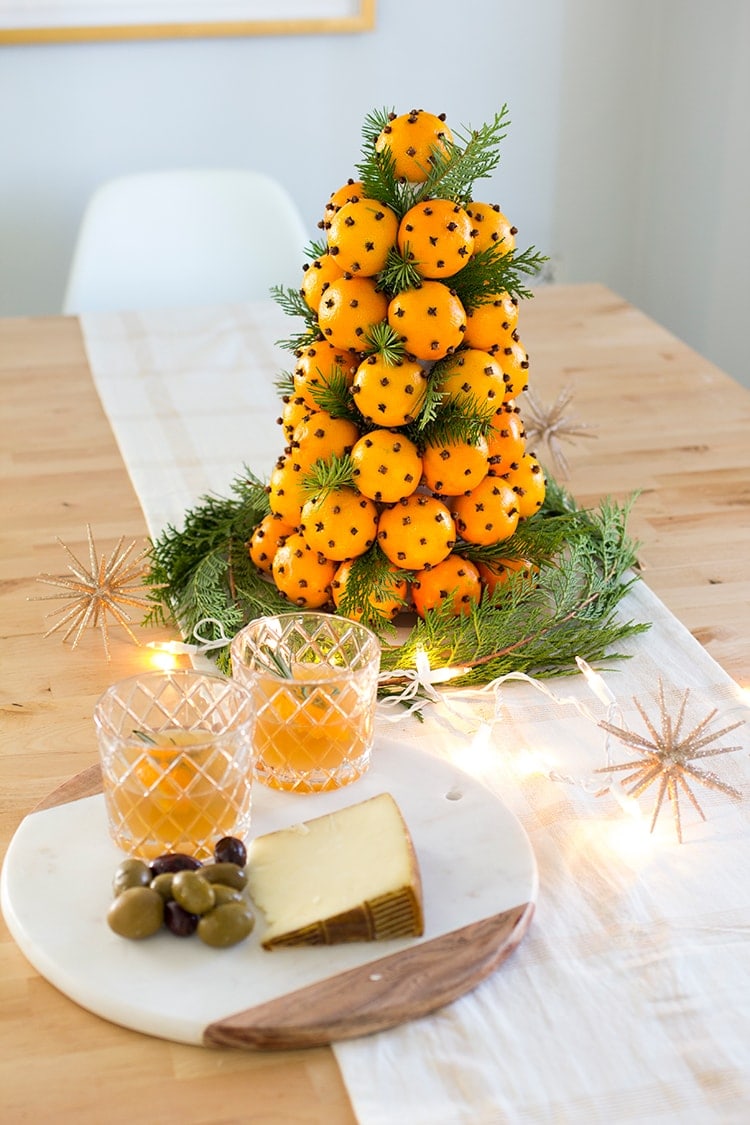 photos by Leah Bergman