Everyone needs a few solid summer dinner ideas on hand beyond just grilled dogs and burgers. The one dish I make all season long is this 5-Ingredient Bacon-Corn Alfredo. It's easy enough for a lazy weeknight dinner, but fancy enough for guests (and super inexpensive).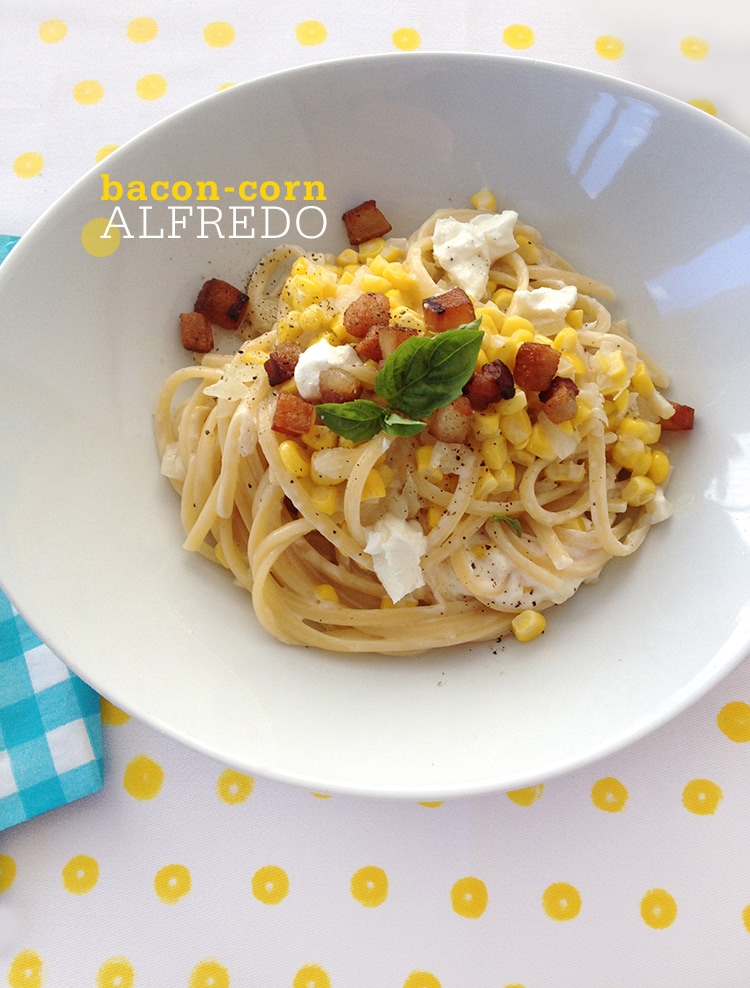 The trick to my recipe: There's no heavy cream! Or butter for that matter. To make the tangy, creamy sauce I just alternate adding pasta water and soft fresh goat cheese to the hot pasta until everything melts together into cheesy perfection. It's still rich, don't get me wrong, but it's a simple ingredient hack that lends a ton of flavor using as few ingredients as possible.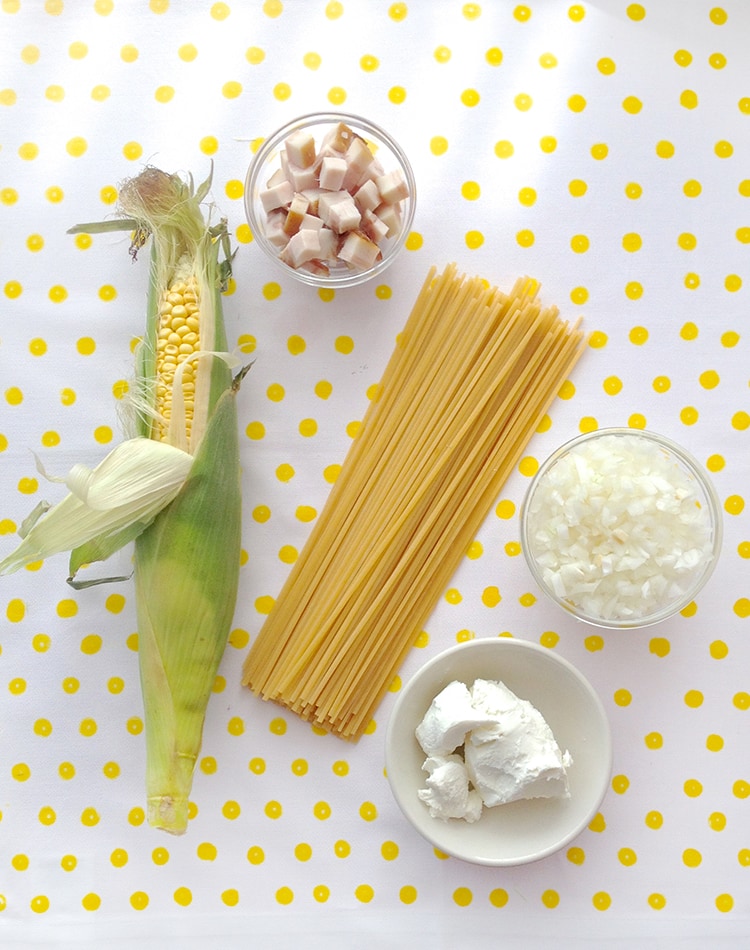 Speaking of ingredients, I love using slab bacon for this pasta and cutting it into little cubes. If you'd rather just use bacon strips, that's totally fine. Crumb those babies up once they're crisp and sprinkle 'em over at the end! And if you're willing to splurge on one extra ingredient, teeny basil leaves will really up the freshness factor. Just an idea—bon appetite!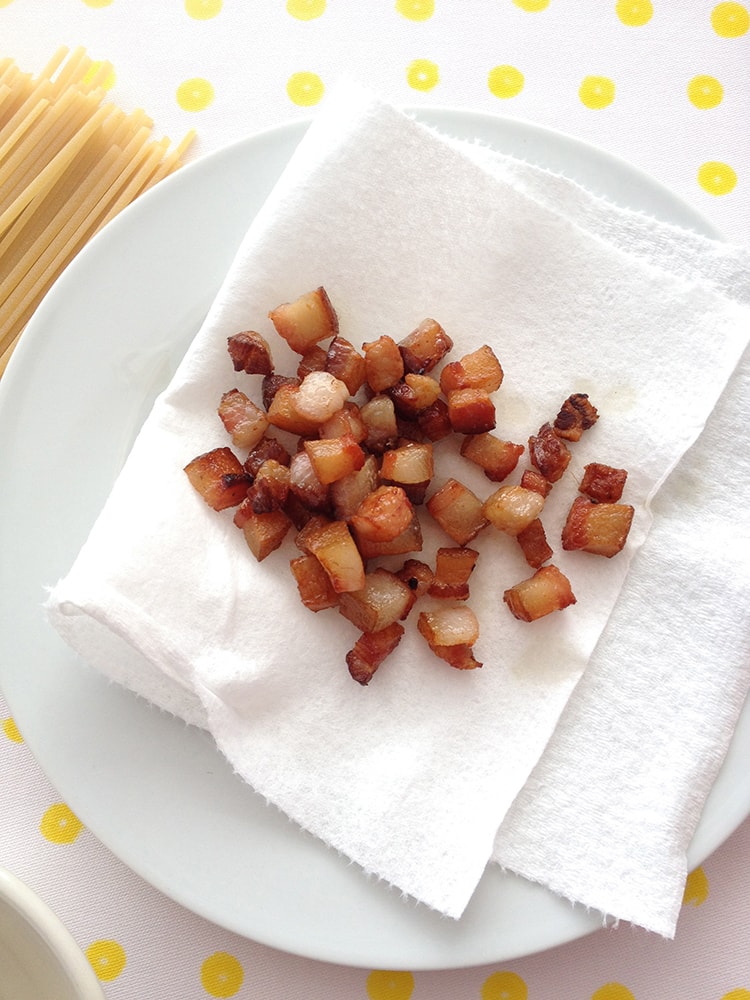 photos by Erin Phraner
Bacon-Corn Alfredo
serves: 4 to 6
5 strips bacon or 1 small piece slab bacon, cut into pieces (about ½ cup)
1 medium onion, finely chopped
3 ears corn, kernels cut off
1 pound linguine
6 to 8 ounces fresh goat cheese
PANTRY STAPLES: Salt and pepper
Directions:
1. Bring a large saucepan of salted water to a boil over medium-high heat.
2. Cook the bacon in a skillet over medium heat until crisp, about 6 minutes. Transfer to a paper towel–lined plate to drain using a slotted spoon; set aside. Add the onion and ¼ teaspoon salt to the bacon drippings in the skillet and cook, stirring occasionally, until soft, about 5 minutes. Stir in the corn; turn off the heat.
3. Add the linguine to the boiling water and cook at the label directs. About 2 minutes before the pasta is done cooking, return the corn mixture to medium heat.
4. Reserve ¾ cup pasta water; drain the pasta and add to the skillet with the corn mixture. Add a splash of reserved pasta water (about ¼ cup) to the skillet and cook, stirring, until simmering. Add a large spoonful of goat cheese and cook, stirring, until melted. Repeat, stirring in pasta water and goat cheese, until you've reached your desired consistency (I usually use about ½ cup water and all but a few tablespoons goat cheese, which I use for topping at the end). Stir in salt and pepper to taste.
5. Divide pasta among bowls. Sprinkle with bacon and more freshly ground pepper.