Blueberry Tomato Caprese: tomatoes, blueberries, mozzarella and basil. A completely unexpected twist on classic caprese salad and totally delicious for the 4th of July.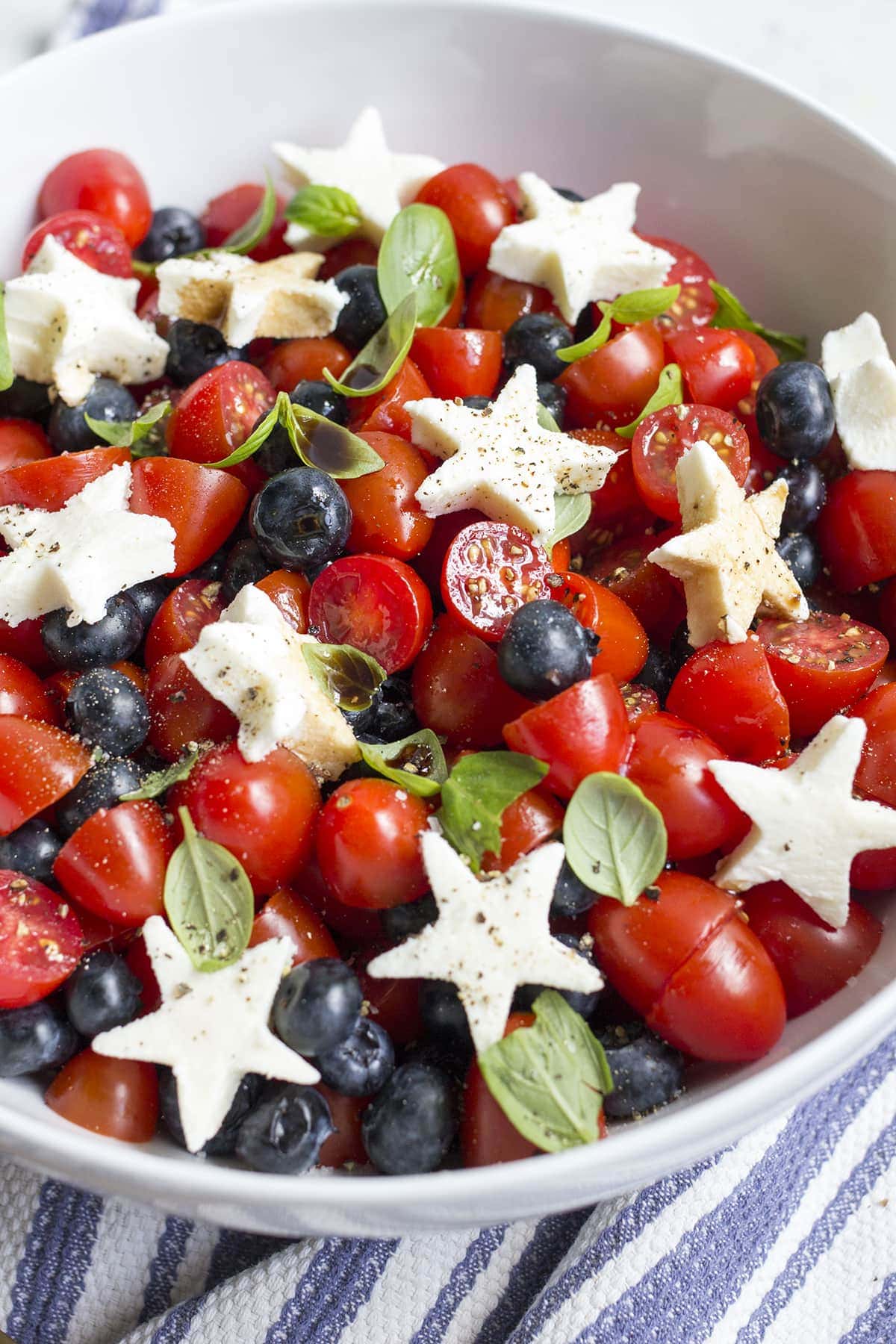 Blueberries add a sweet bite to this savory salad that complements the balsamic vinegar so nicely. Plus it wouldn't be a patriotic, Independence Day worthy salad, without star shaped mozzarella! It only takes a few extra minutes to cut stars using a mini cookie cutter.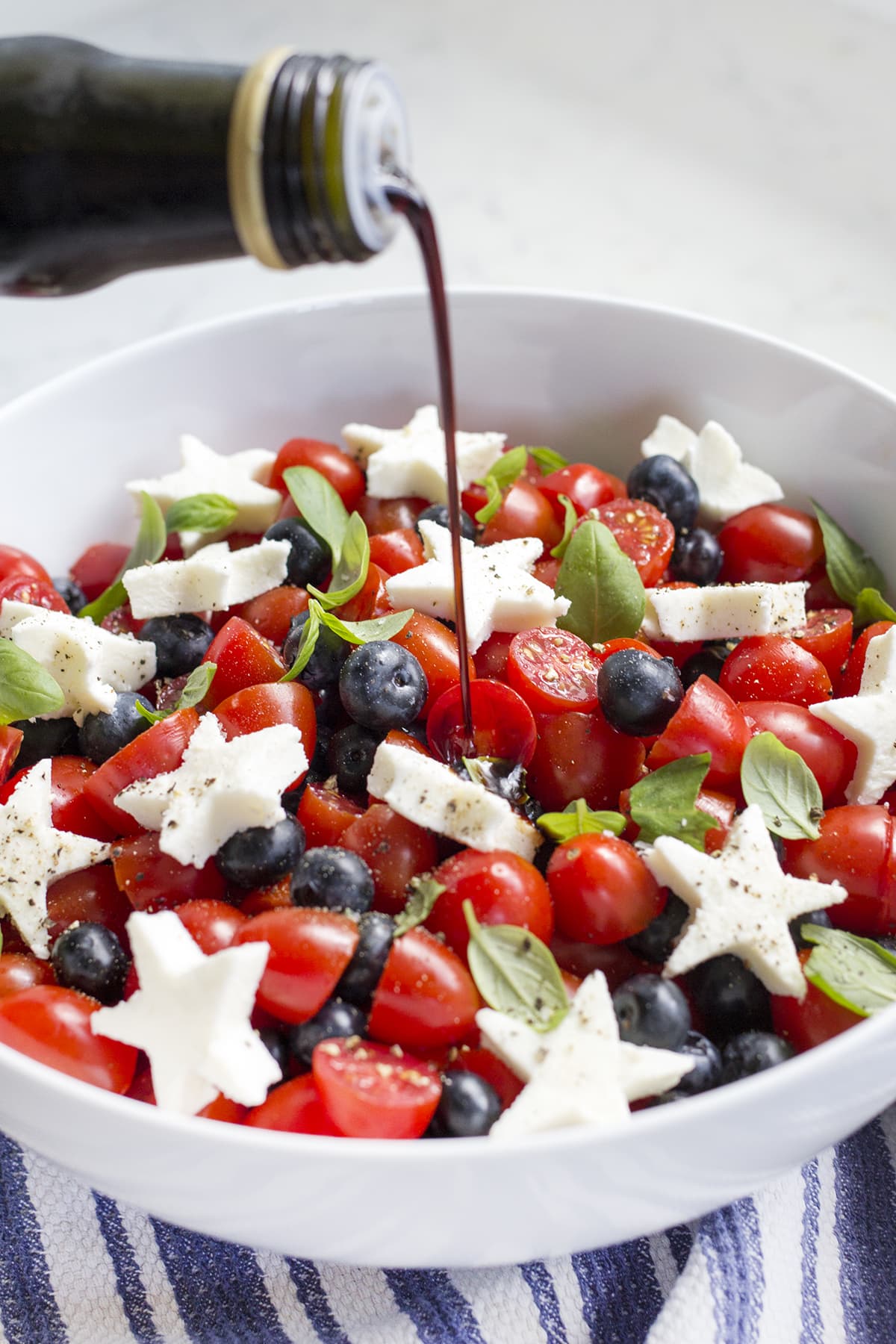 Next, drizzle generously with balsamic and olive oil, tear some basil and season with salt and freshly ground black pepper. Red, white and blueberry caprese in no time. Happy birthday America!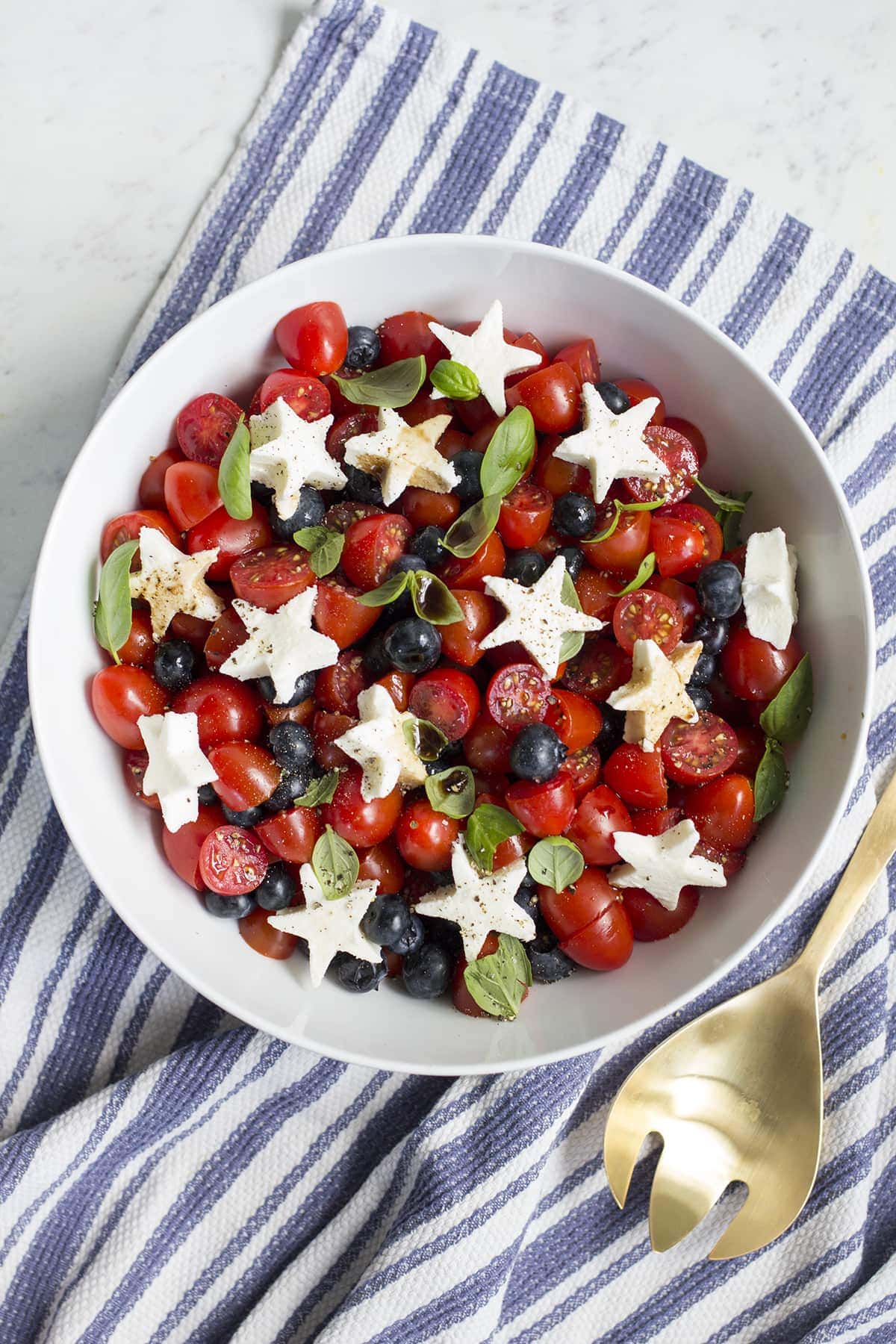 Blueberry Tomato Caprese
Ingredients
1 pint blueberries
2 pints cherry tomatoes
fresh basil
balsamic vinegar
olive oil
salt and pepper
firm buffalo mozzarella cheese
Instructions
Wash blueberries and cherry tomatoes and drain well in a colander. Half cherry tomatoes and toss in a serving bowl with blueberries, set aside.
Slice mozzarella cheese into 1/4 or 1/2" slices and then cut into small stars with a cookie cutter.
Top the tomatoes and blueberries with the star cheese.
Tear fresh basil over-top and drizzle with olive oil and balsamic.
Season with salt and pepper and serve immediately.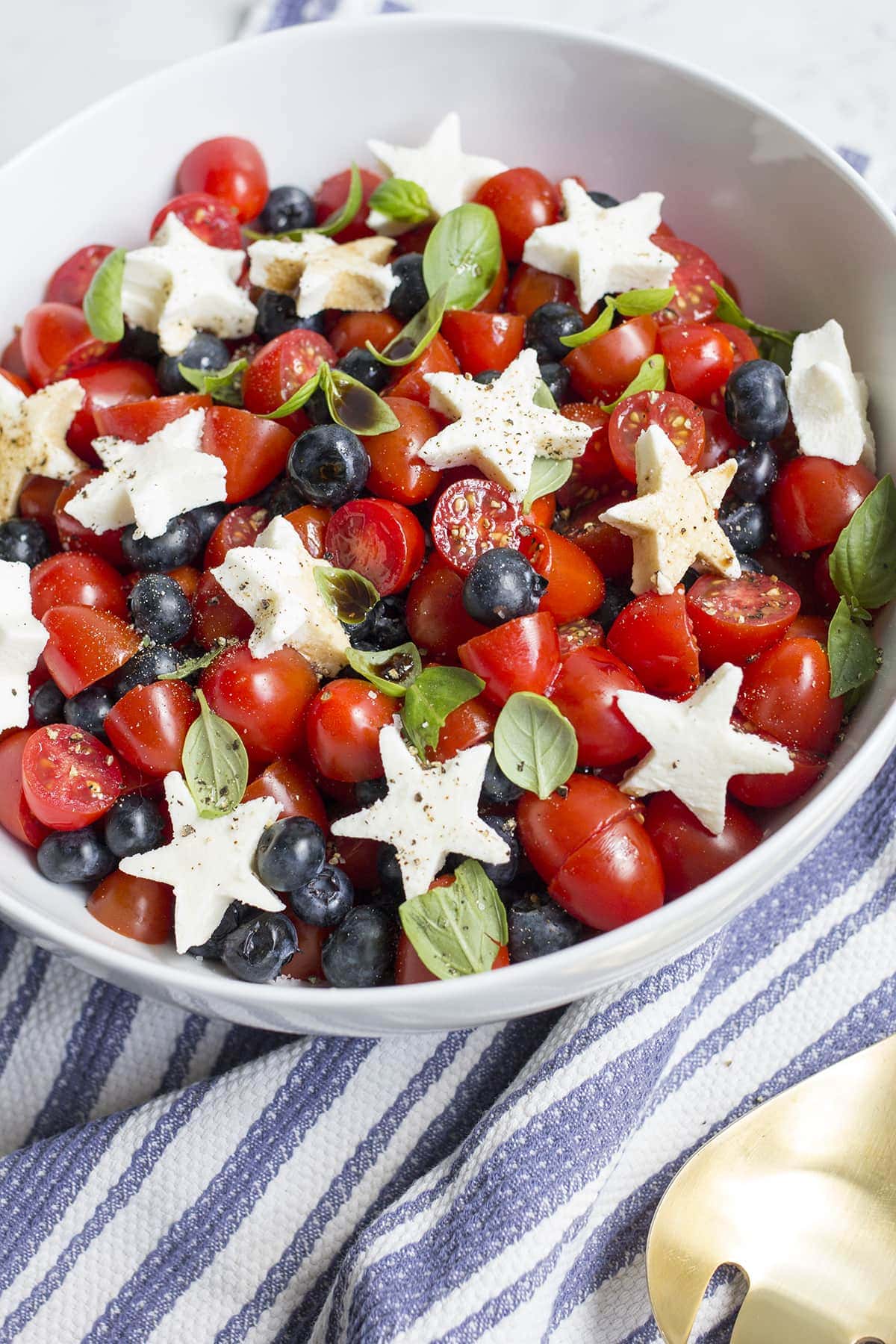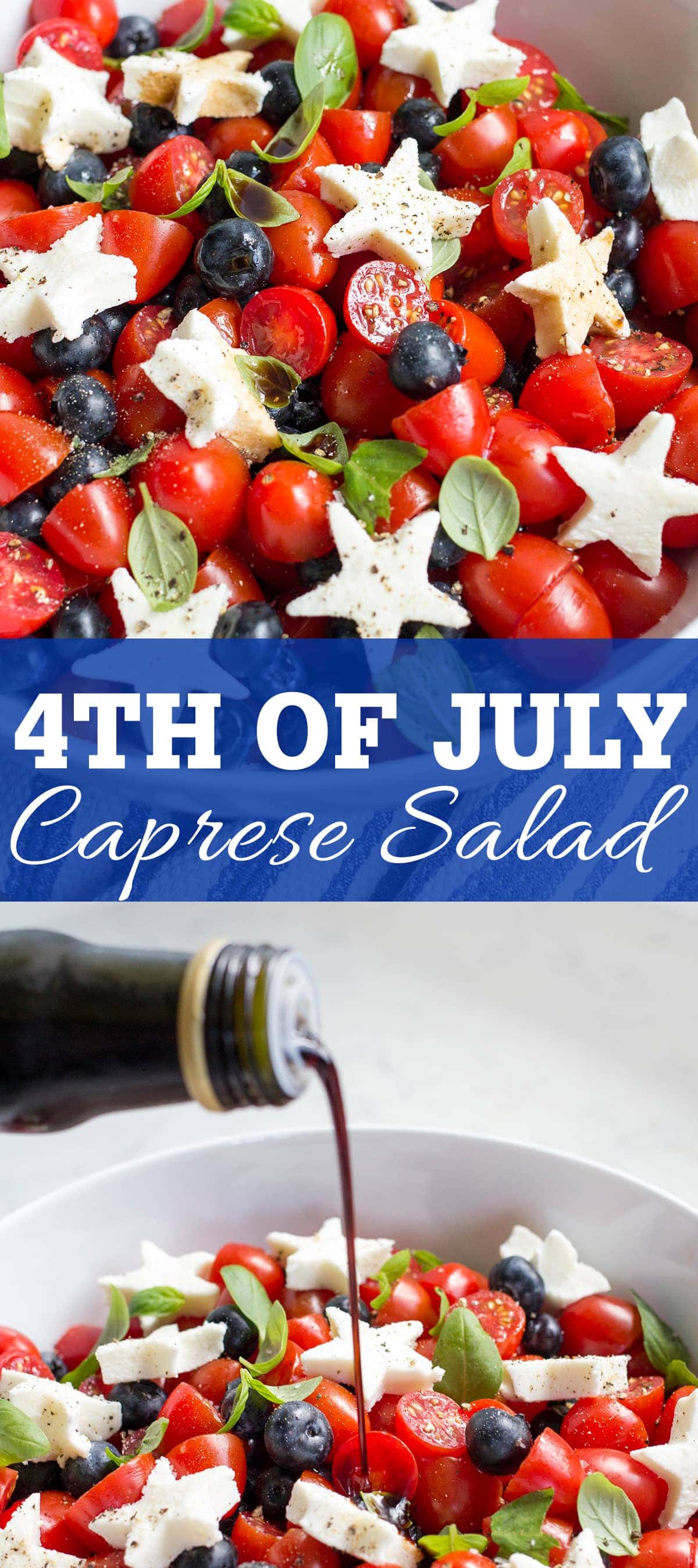 Save
Save